Did You Vote? Show Us at Red Arrow Park!
October 30, 2020 /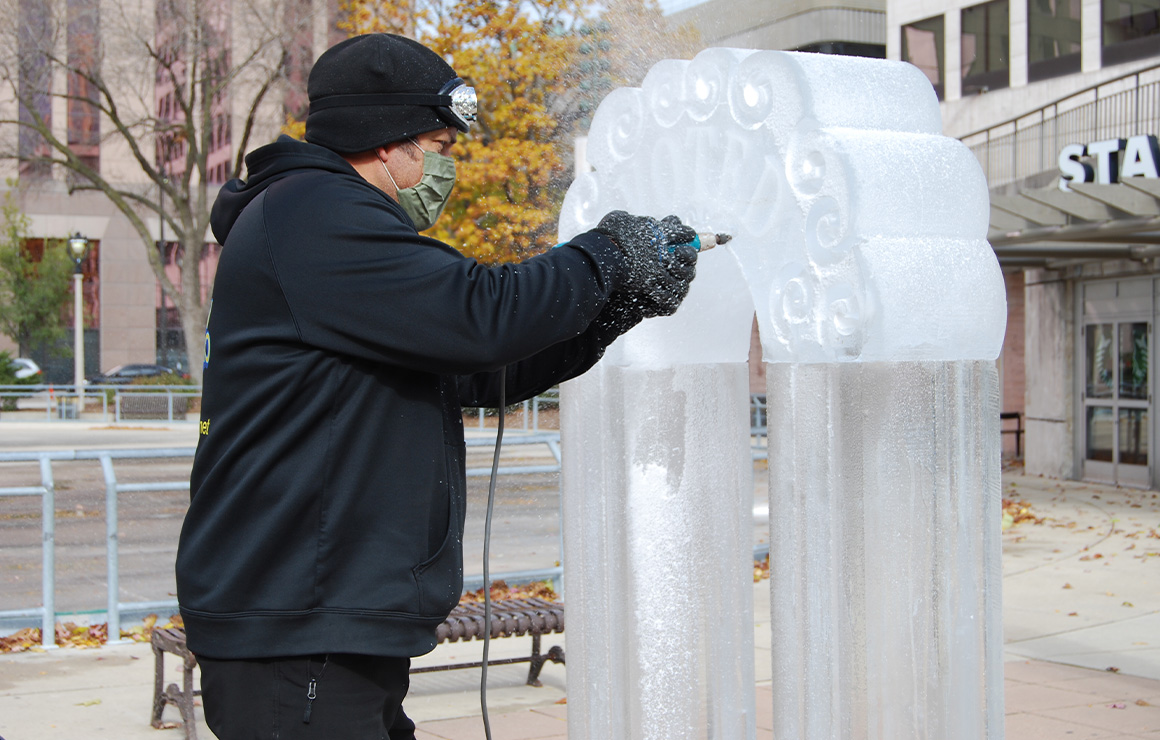 Art Below Zero Helps GOTV 
​Between Thursday, October 29, and Friday, October 30, Art Below Zero and Milwaukee Downtown, BID #21 teamed up for an ice sculpture surprise at Red Arrow Park. Early voting is now taking place at the Frank P. Zeidler Municipal Building across the street from Red Arrow Park at 841 N. Broadway, Room 102. Note, there is no voter registration on Saturday, October 31, and Sunday, November 1. Registered voters can enter from Market Street, across the street from City Hall. Voters needing to update their address/name can enter from Broadway.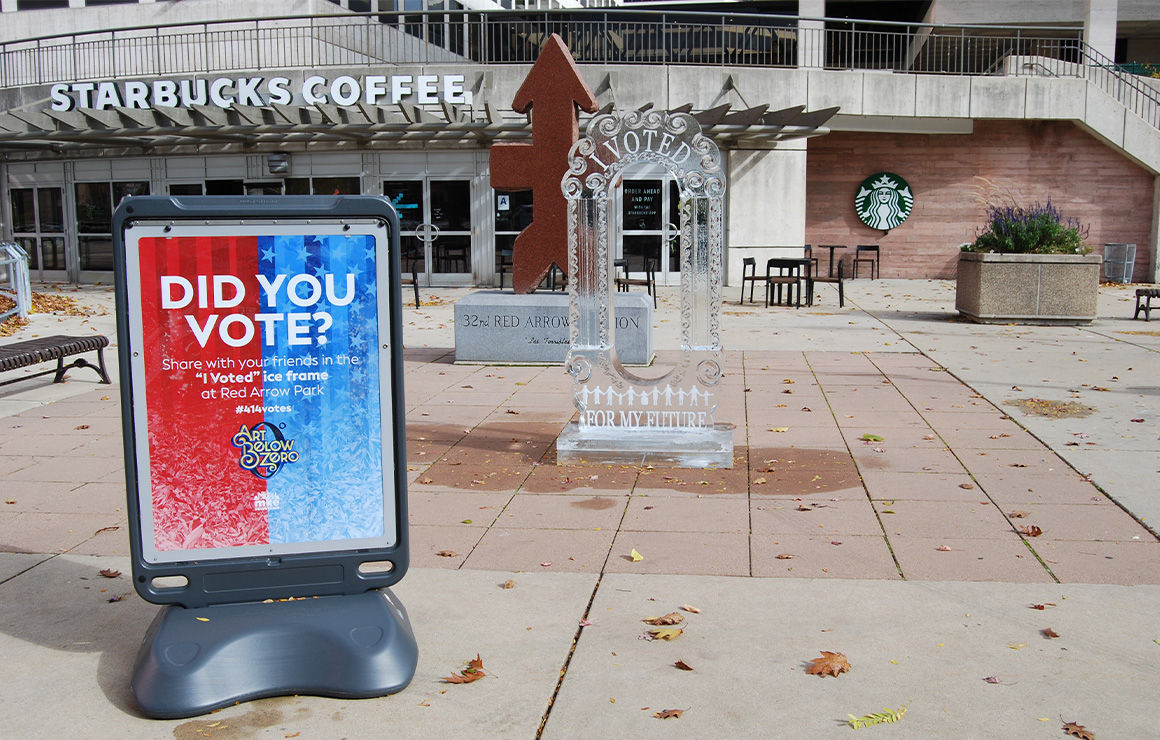 Once you've voted, hop across the street to take a socially distanced selfie in downtown's "I Voted" ice frame! Use our ice frame to share that you've voted with your friends on social media using #414votes.
For more information on early voting locations, read our previous blog here. Looking for some additional inspiration? Check out downtown's four new public artworks that will inspire you to vote. Remember to always #maskup and we'll see you at the polls, Milwaukee! 
Posted in:
Arts & Culture
Posted in:
News