A Milwaukee Downtown Fall Photo Bucket List
November 2, 2020 /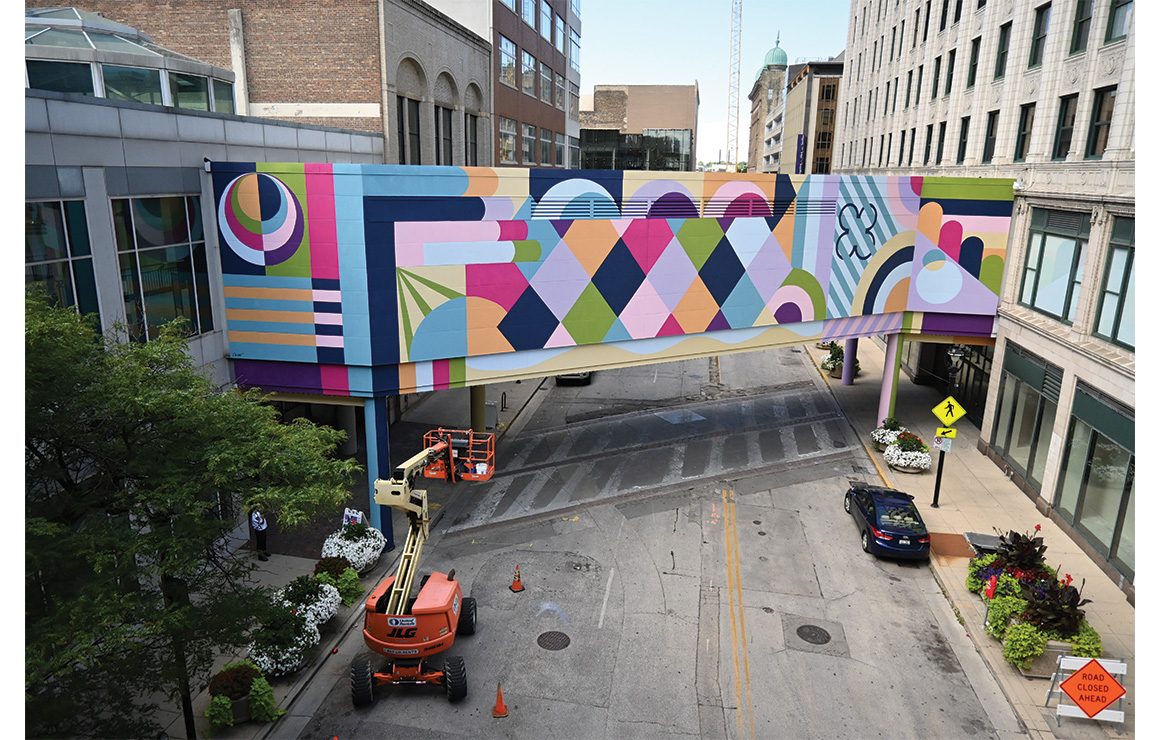 Kindred | Artist: Jaime Brown
Picture this: You're enjoying the day in downtown Milwaukee. Maybe you're picking up take-out from your favorite lunch spot, basking in the sun by the lakefront or just exploring our streets. With so much going on this fall, here are some of our ideas for photos you should snap during your day!
Leaves
What's more classic than a fall photo with some leaves? Post up by an autumnal tree or toss some leaves in the air - get artistic with it! Visit some of downtowns parks like Pere Marquette Park, Cathedral Square Park or Zeidler Union Square to grab these shots. Plus, Pere Marquette and Zeidler have picturesque gazebos!
Milwaukee's Public Art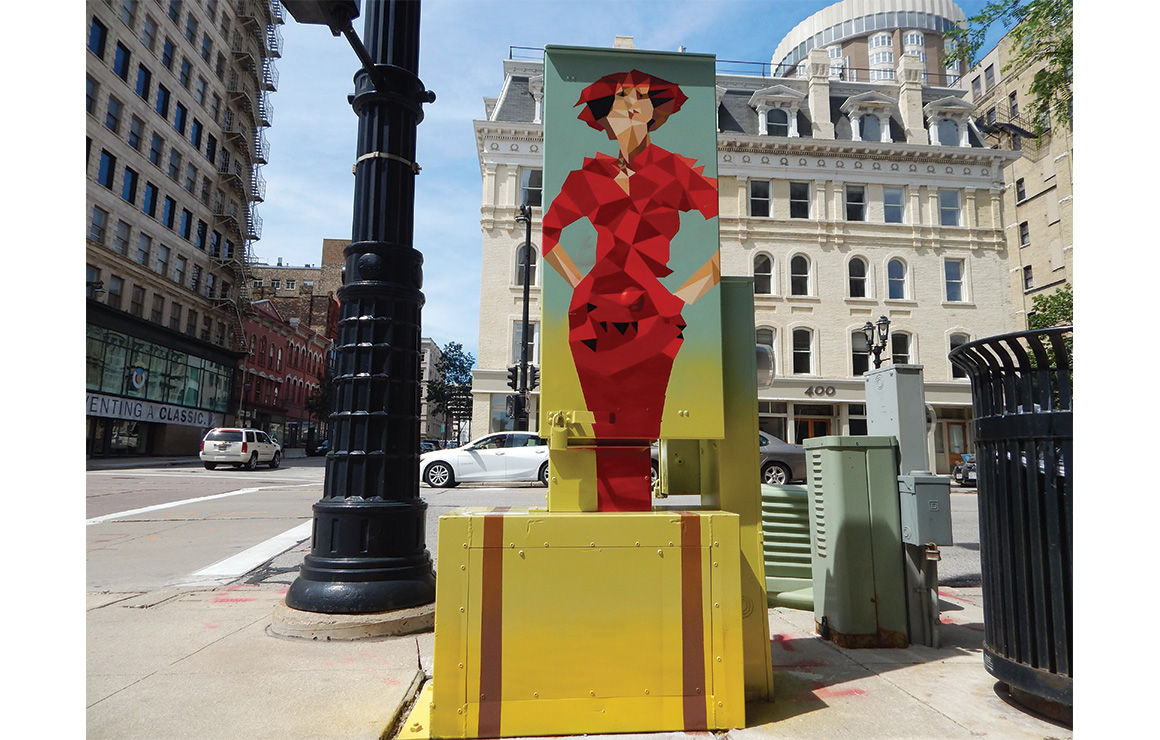 Throughout downtown, you'll find awe-inspiring works of public art. From murals scaling the sides of buildings to Sculpture Milwaukee artworks to utility box masterpieces, take a picture with one (or more) that speaks to you.
Check out Milwaukee's amazing array of over 140 monuments, sculptures and murals here: Public Art.
FASHION AND DESIGN | Artist: Mauricio Ramirez
Masked-up Selfies
Who would've thought this would be a photo-op a year ago, but here we are. Show off your mask! We can tell you're smiling with your eyes while you have a fun and safe time downtown.
Riverwalk Stroll
Take a moment and walk the Milwaukee River. Be prepared to be starstruck when you capture the sunlight hitting the water just right and creating gorgeous glimmers.
Support Local
Whether you are grabbing a drink or a bite to eat, snap a pic! Bonus points: tag the restaurant you bought your meal from. No matter what you spend downtown, you can always support local businesses by sharing a post or telling a friend.
Capture a fantastic picture? Tag @mkedowntown on Instagram and use the hashtag #MKEitBack. We'd love to see how you're enjoying downtown!
About the Author: Terese Radke is a senior at the University of Wisconsin-Milwaukee (graduating December 2020!) and the Special Events & Marketing Intern with Milwaukee Downtown, BID #21, advancing downtown's strategic priorities through marketing, events and social media.
Posted in:
Arts & Culture
Posted in:
Dining & Nightlife