Cast Your Ballot at One of These Early Voting Locations
October 22, 2020 /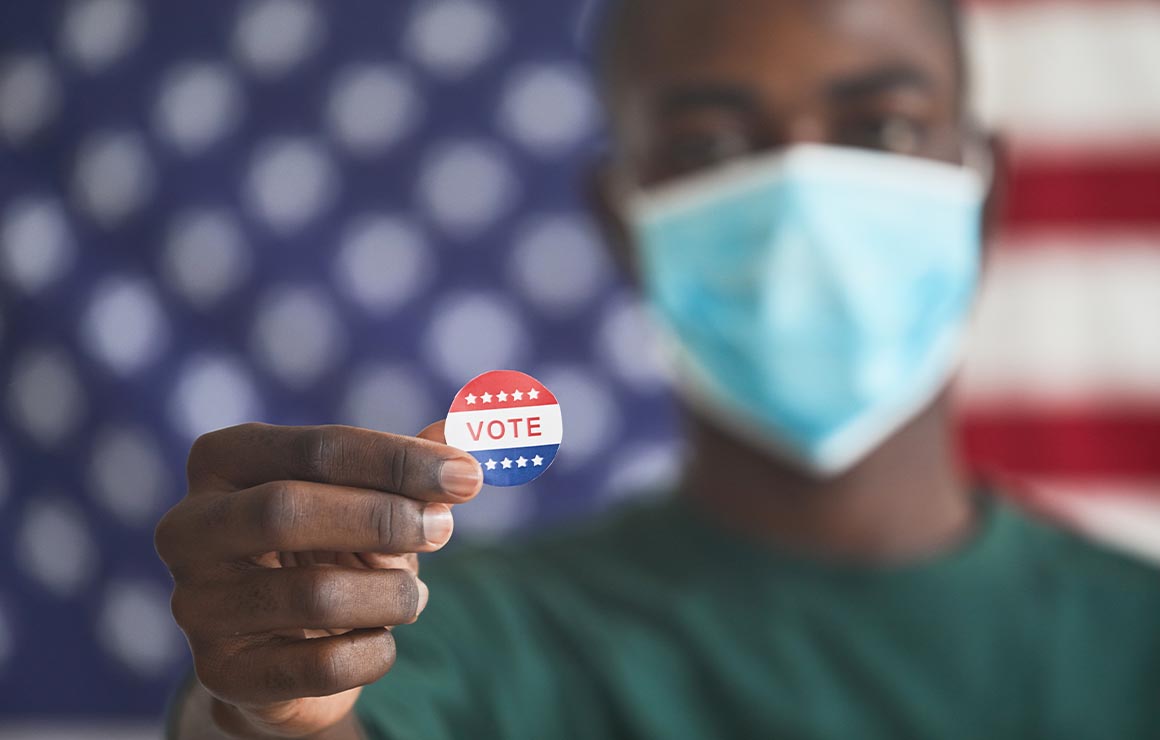 Early in-person voting is October 20 - November 1. Election Day is November 3, 2020.
Early in-person voting began on Tuesday, October 20 in Milwaukee, and will continue through Sunday, November 1. Cast your ballot at one of the designated sites, Monday – Friday, 8am to 7pm; weekends from 10am to 4pm. Note, there is no voter registration on Saturday, October 31, and Sunday, November 1, and check for special hours below. In downtown Milwaukee, early in-person voting is held at the Frank P. Zeidler Municipal Building, at 841 N. Broadway, Room 102. Registered voters can enter from Market Street, across the street from City Hall. Voters needing to update their address/name can enter from Broadway. 
---
Monday-Friday, 8 am to 7 pm; weekends, 10 am to 4 pm 
Frank P. Zeidler Municipal Building, 841 N Broadway
Midtown Center, 5700 W Capitol Dr 
Zablocki Library, 3501 W Oklahoma Ave 
---
Monday & Tuesday, 7 am to 1 pm; Wednesday, Thursday, Friday, 1 pm to 7 pm; weekends, 10 am to 4 pm
Bay View Library, 2566 S Kinnickinnic Ave
Cannon Park Pavilion, 303 N 95th St
Clinton Rose Senior Center, 3045 N MLK Dr 
East Library, 2320 N Cramer St
Good Hope Library, 7717 W Good Hope Rd
Mitchell Street Library, 906 W Historic Mitchell St
Tippecanoe Library, 3912 S Howell Ave 
Villard Square Library, 5190 N 35th St
Washington Park Library, 2121 N Sherman Blvd
---
Milwaukee Area Technical College - 700 W State Street, T Building Wednesday, October 21 – Saturday, October 31, 11am-2pm Mondays-Saturdays 
UWM Student Union, 2200 E. Kenwood Blvd. Monday-Friday, 10 am to 3 pm 
Bring a photo ID. You may register on-site except on October 31 and November 1; to register bring a proof of residence document. Check your registration and view your sample ballot at myvote.wi.gov. ID information: bringit.wi.gov. Local early in-person voting information, visit milwaukee.gov/414votes.  Questions: call 414-286-3491
Finally, remember to wear a mask and practice social distancing at the polling stations. Election Day is Tuesday, November 3, 2020. 
Posted in:
News