Watch the Trailer: The Road of Democracy
October 28, 2020 /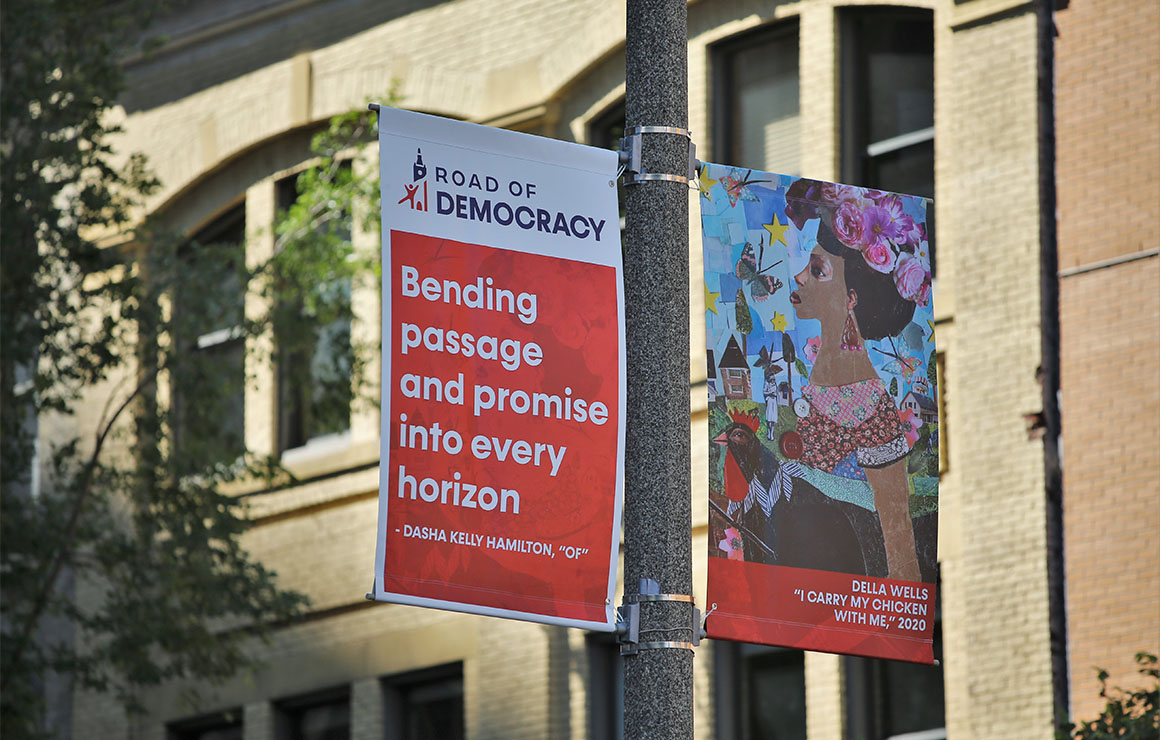 The Journey Continues
What began as a temporary outdoor public art installation to commemorate the 2020 Democratic National Convention in Milwaukee evolved into a multimedia, community-led initiative, including weekly virtual panel discussions, new public artworks in surrounding neighborhoods, and production of a documentary.

We now know that the Road of Democracy will live on well past the banner's initial installation, and its legacy has instilled a deep-rooted commitment to community conversations on race, citizenship, and democracy. With these primary areas of focus in mind, Milwaukee Downtown, BID #21 partnered with Imagine MKE, America's Black Holocaust Museum, and docUWM to create a media project produced by award-winning filmmaker Brad Pruitt. The Road of Democracy serves as a prelude for more dialogue in the days, months, and years to come.
Click here to watch the trailer. For more information on the Road of Democracy, visit www.roadofdemocracy.com.
Posted in:
Arts & Culture