New Mural Shines Light on the Grand Avenue Club This Winter
December 9, 2021 /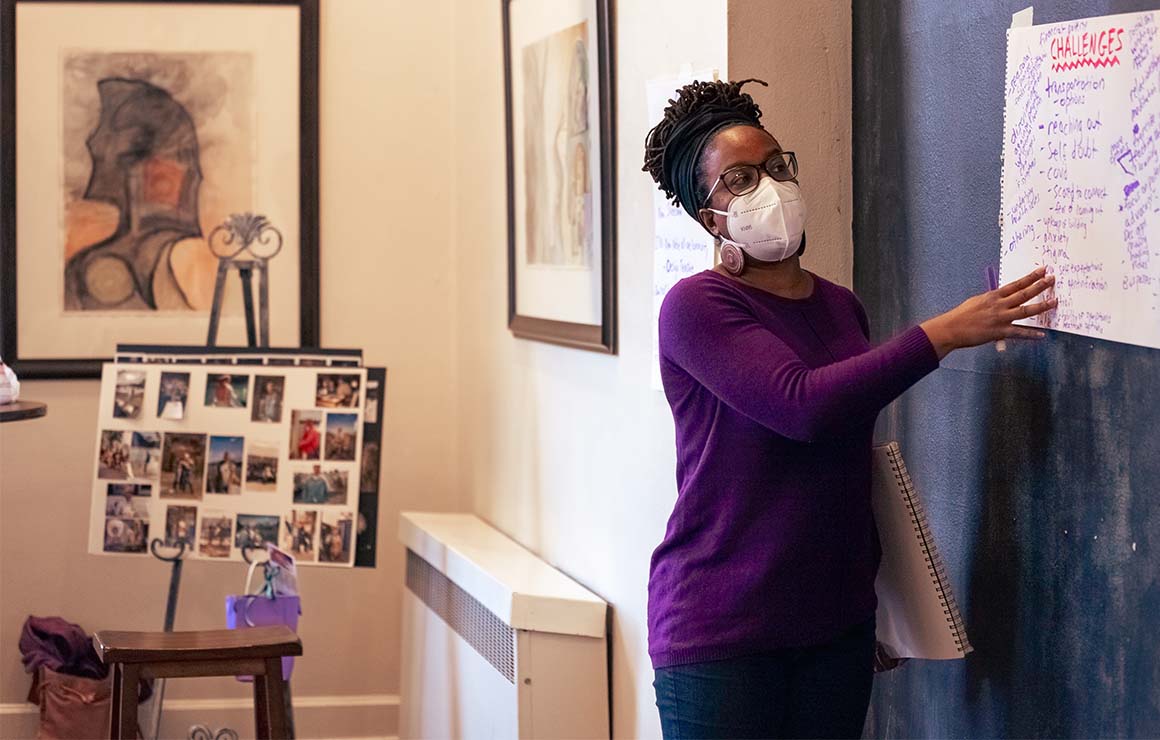 Milwaukee will be looking extra beautiful with a new mural installation that supports an important cause and mission, coming to Grand Avenue Club this winter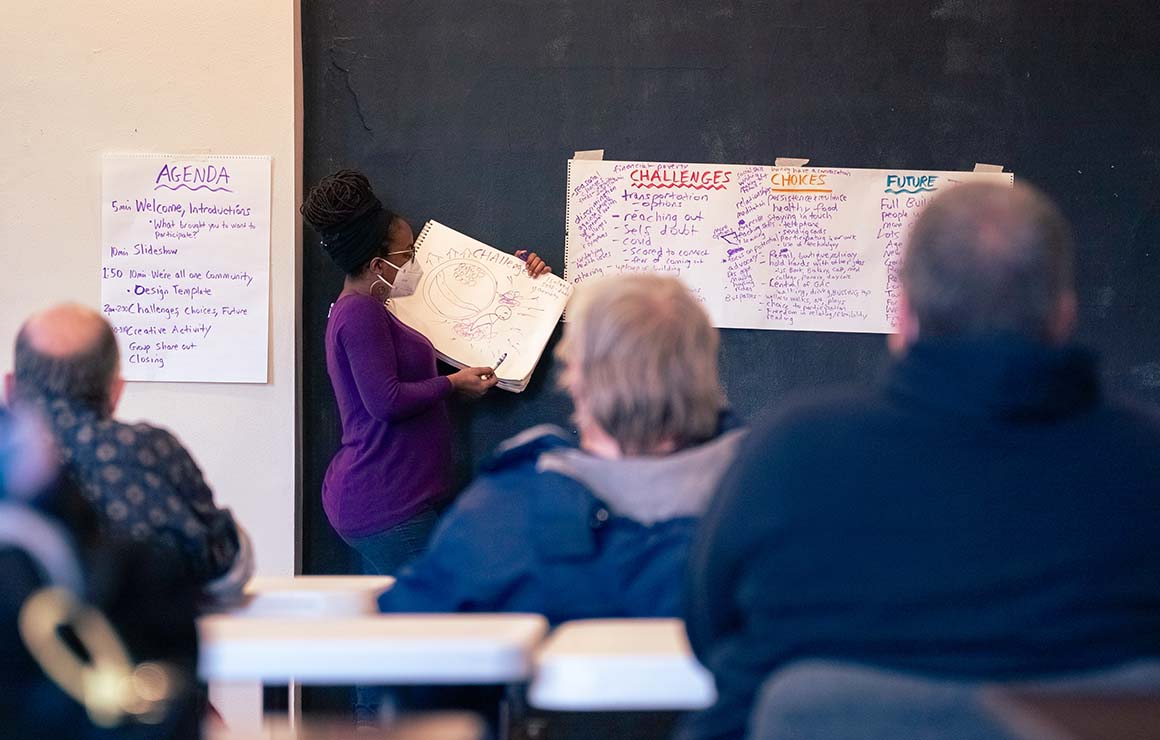 Milwaukee Downtown, BID #21 is partnering with downtown-based non-profit organization, Grand Avenue Club, to commission Milwaukee artist Tia Richardson (Cosmic Butterfly Design) for a new mural. The commissioned work will celebrate Grand Avenue Club's mission of providing pre-vocational training, paid employment, educational and cultural opportunities, and holiday programming to adults who have experienced mental illness. Richardson drew inspiration from two community workshops with Grand Avenue Club members and downtown residents this past weekend. 
"Everyone at Grand Avenue Club is excited about the new mural that will greet visitors at our Water Street entrance," said Rachel Forman, executive director of Grand Avenue Club. "Our Grand Avenue Club Art Collective, which consists of 25 Grand Avenue Club members and staff, is excited to work with Tia Richardson and residents in our neighborhood to create art that reflects our shared commitment to a satisfying civic and community life for all residents in our city."  
Portions of the mural will be painted on panels by Grand Avenue Club members, as part of their organization's Art Collective program. Richardson will then complete the mural off-site at 310W (310 W. Wisconsin Avenue). The mural will then be installed, panel by panel, on Grand Avenue Club's west façade, above the building's Water Street courtyard entrance, in early 2022. The mural will be approximately 26 ft. high x 16 ft. wide.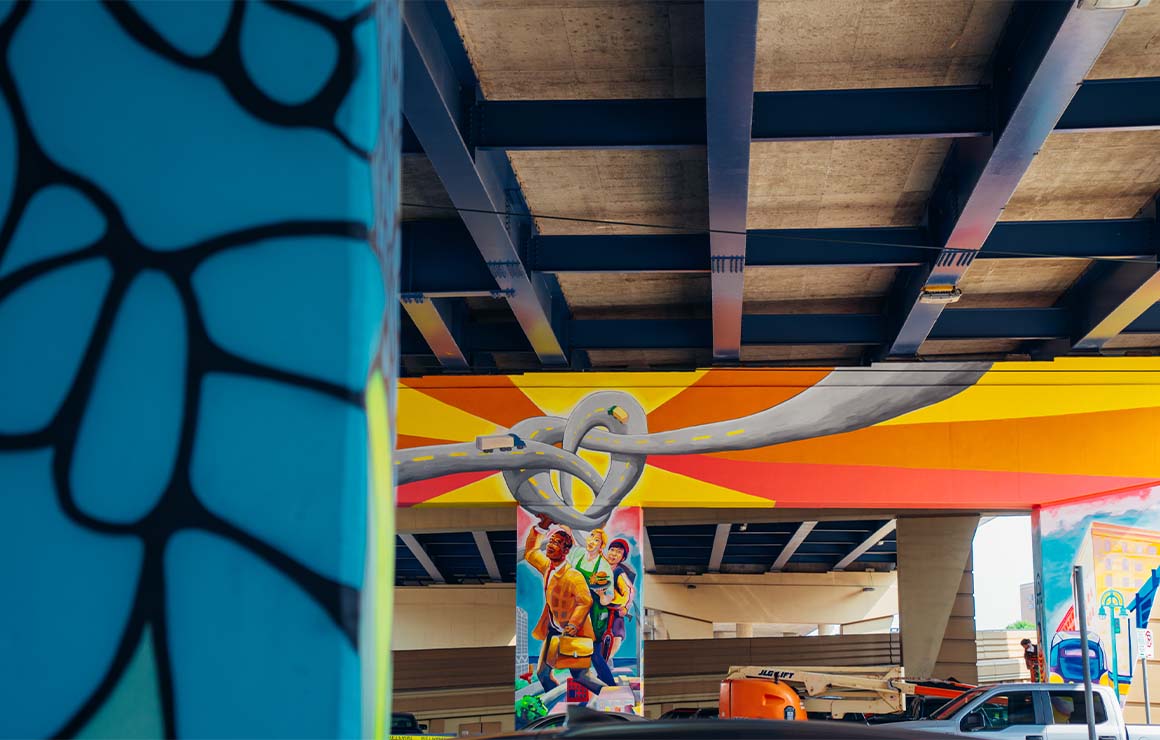 "When I first visited GAC for this project, I was moved by the sense of community there and the ways members are supported to participate as part of a larger whole that is our City," said Tia Richardson. "It's an honor to collaborate with GAC and downtown residents for this art effort because I want to be a part of that."
"We're thrilled to shine a light on the important work of Grand Avenue Club through the beautiful and artistic interpretation of Tia Richardson this holiday season," said Beth Weirick, CEO of Milwaukee Downtown, BID #21. "Grand Avenue Club has been an integral part of our downtown community since 2001, by uplifting people experiencing mental illness with the necessary job skill training to enter the hospitality, culinary, and retail sector; and by fostering a sense of community." 
We are so excited to bring a second mural done by Tia Richardson and commissioned by Milwaukee Downtown, BID #21 to our beautiful city. Richardson completed her first mural, "Bridging Milwaukee's Heart" in 2020 as part of the Brighten the Passage project under I-794. The Grand Avenue Club mural is supported by Commissioner Emeritus Bud Selig and Sue Selig, a grant from the City of Milwaukee's Department of Neighborhood Services' Community Improvement Project (CIP) program, Grand Avenue Club, and Milwaukee Downtown, BID #21.  
​
Posted in:
Arts & Culture
Posted in:
News