#MKEItBack for Summer in the City: Festival Season is Sizzling!
June 3, 2022 /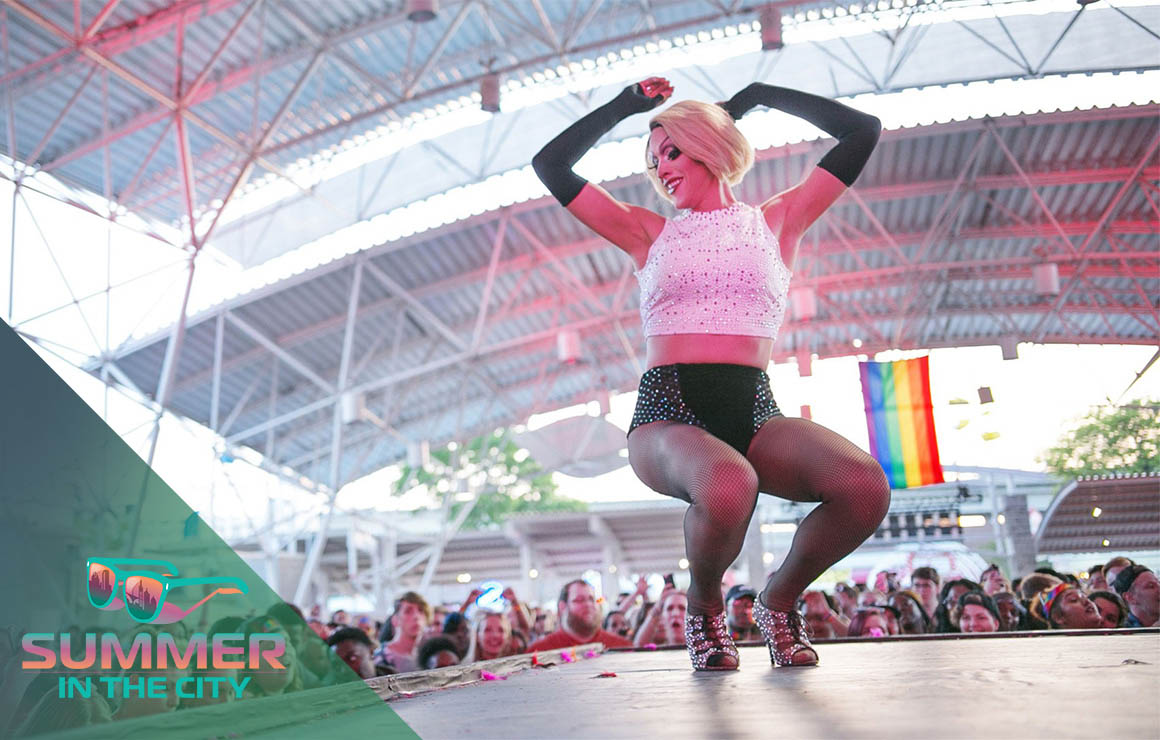 MKE It a Summer to Remember 
It's what you've waited for all year-long! Festivals are back and downtown's lakefront is the place to catch endless summer fun. We've rounded out the top downtown summer festivals, starting with PrideFest this weekend! Plus, to simplify your planning, we've created a Summer in the City calendar available for Outlook and Google calendars.
PrideFest
Henry Maier Festival Park
TODAY through June 4
A festival to celebrate all expressions of love in the LGBTQIA+ community! See performances from musicians, comedians, and plenty of drag shows. There are tons of fun for children with story time, circus performances, and Pridefest's first kid-friendly drag show. Make sure to visit the health and wellness area to learn about local health services and programs.
---
Polish Fest
Henry Maier Festival Park
June 10 - 12
Polish Fest has a proud history in Milwaukee because of the strong Polish community in the area. Through the Polish Heritage Alliance and Polish Center of Wisconsin, Polish Fest has become one of the largest Polish festivals in the United States. The weekend festival features Polish food, music, and culture.
---
Summerfest 
Henry Maier Festival Park
Thursday - Sunday, June 23 - July 9 
For three consecutive weekends, catch the world's largest music festival. Summerfest presented by American Family Insurance kicks off Thursday, June 23 with the Summerfest Big Bang Fireworks presented by Menards and WISN-12 on the lakefront. Then, it's time for back-to-back concerts featuring local, national, and international musicians and entertainers. 
---
Bastille Days
Cathedral Square Park
July 14 - 17
Back after a two-year hiatus, Bastille Days will transform Cathedral Square into the streets of Paris, July 14 – 17. The French fair kicks off with the return of Storm the Bastille, presented by Associated Bank, followed by a weekend jampacked with French cuisine, musicians, entertainers, and a marketplace. 
---
German Fest
Henry Maier Festival Park 
July 29 - 31
One of the largest German festivals in North America, German Fest Milwaukee is known for its authentic food, culture and entertainment. Bring your family, raise a stein, polka the night away, and make it back to this cherished lakefront tradition. 
---
Black Arts Fest MKE
Henry Maier Festival Park 
August 6
This one-day festival celebrates African and African American arts and culture. The event features various genres of music, workshops for children, dance performances, and activities. A Market Square will feature fashion and products aligned with Black-owned businesses.
---
Irish Fest
Henry Maier Festival Park 
August 18 - 21
Join the world's largest Irish music festival, August 18 – 21. The four-day festival organized by Celtic MKE features Irish dance, music and cultural experiences. 
---
Mexican Fiesta
Henry Maier Festival Park 
August 26 – 28
Mexican Fiesta was first held in 1973 as a celebration of Mexican Independence Day. A small street festival on the southside of Milwaukee quickly grew into a major lakefront festival. By 1977, Mexican Fiesta moved to Henry Maier Festival Park where it's become a staple in the City of Festivals. The three-day festival features authentic Mexican culture, food, and dance. 
---
Enter our Summer in the City staycation contest! Downtown Milwaukee employees are eligible to enter our Summer in the City staycation contest, between June 1 and July 17, 2022. Simply post a photo of you at one of downtown's several free summer events using #MKEItBack and tagging @MKEDowntown on Instagram and @MilwDowntown on Twitter. Multiple posts will increase your chance of winning. One downtown employee will be selected at random to receive a $500 gift card redeemable at Saint Kate - The Arts Hotel.
Posted in:
Summer in the City