Light and Movement Come to Wisconsin Avenue
July 13, 2020 /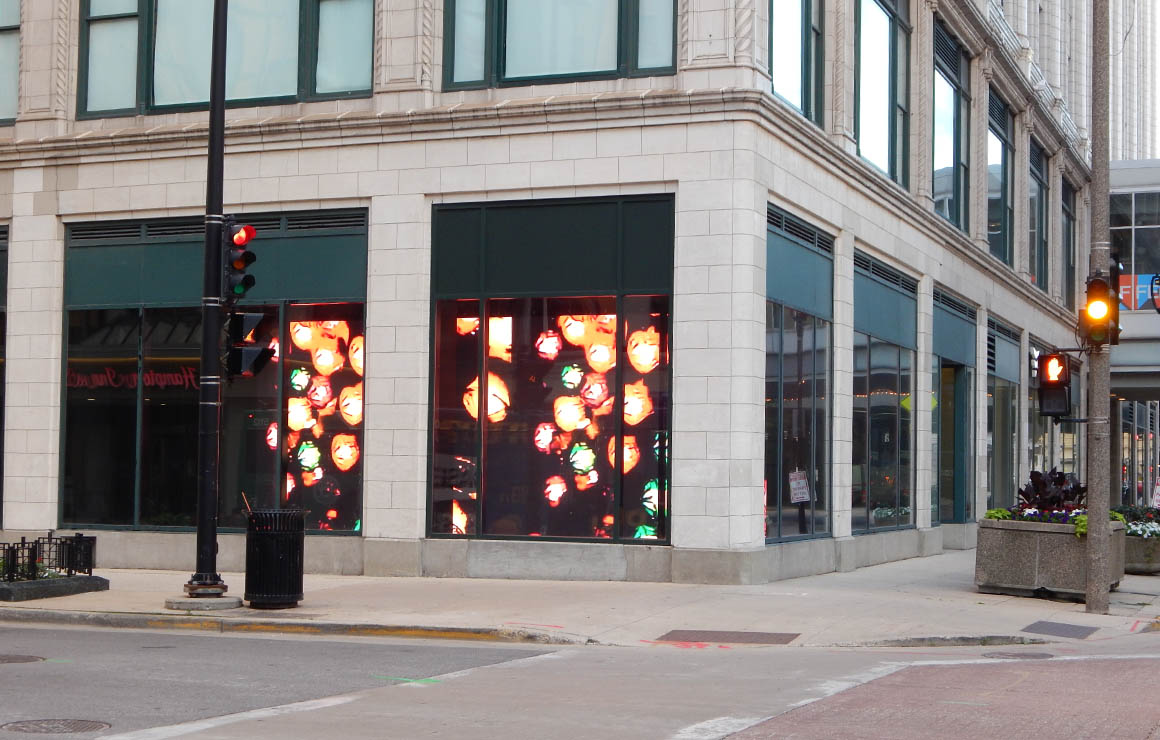 In an effort to bring some light and livelihood to the street, Milwaukee Downtown collaborated with UW-Milwaukee's Peck School of the Arts Department of Film, Video, Animation and New Genre. The two featured pieces are "motion" by Callan Blachowski and "VHS" by James Reiger Varga, a UW-Milwaukee Junior and Senior. 
The partnership brings movement to the storefront screens at Wisconsin Avenue and 2nd Street. The vision for the screens was always to enliven The Avenue and provide no-cost promotional space for local non-profits. This utilization of digital art is a new and exciting medium for Milwaukee Downtown's public art programming. 
The design competition was held within UW-Milwaukee in January and February. This opportunity's goal was to provide students a chance to experiment with mediums and to observe their work in a non-traditional setting, and it does just that. Out of 9 finalists, the top 2 received a $500 stipend and work was displayed.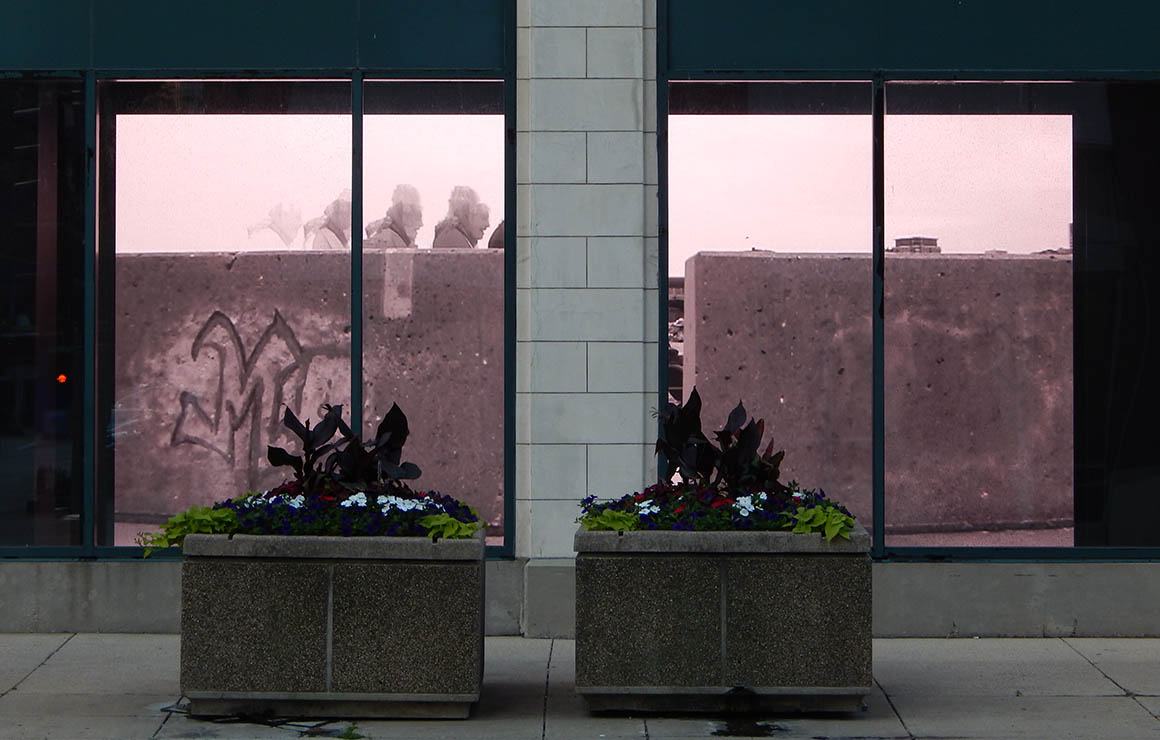 Callan Blachowski, the artist of "motion," explains that his film is a study of every-day movement around us. He tells us that opportunities like this are crucial for a student's growth.  
"I submitted to this project because of the unique presentation. I never would have thought that my work would be able to screen in such a public and intimate setting. At the time of its creation, I was fascinated by both the subtle and extreme actions that we observe - both manmade and natural. I sought out to document these "dances" that can be easily overlooked. I then emulated the imagery by scoring a piece focusing on the wavering of sounds," says Blachowski. 
His work was shot entirely in the city and most of it depicts downtown, integrating beautifully into the downtown environment. The pieces will be available for viewing throughout the summer in the windows of The Avenue on Wisconsin Ave. and 2nd Street. 
About the Author: Claire Neville is a graduate of the University of Wisconsin-Milwaukee and Special Project Intern with Milwaukee Downtown, BID #21, advancing downtown's strategic priorities in the realm of economic development and public space management.  
Posted in:
Arts & Culture