Take a Stroll Around Milwaukee's Best Public Art
July 15, 2020 /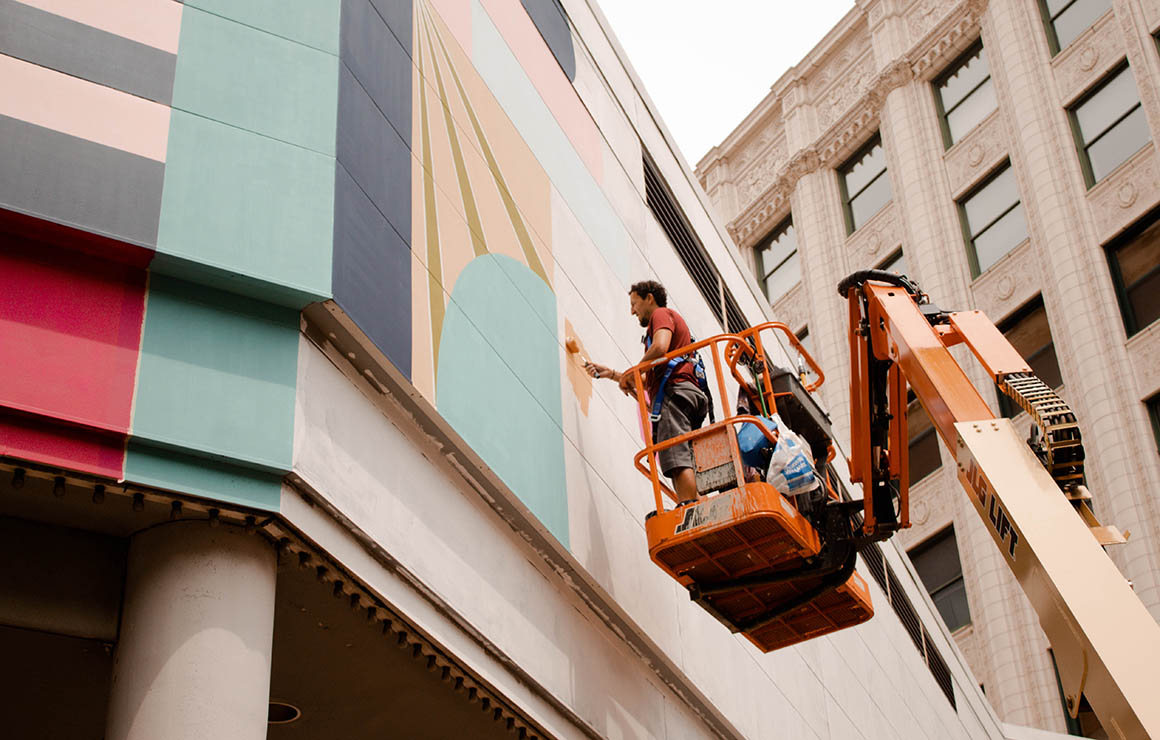 As the city continues to socially distance itself, getting outside is one of the best ways to feel some sense of normalcy. A walk or hike through the many areas and parks in the city may be just what you need to cure some cabin fever. Just make sure to keep your 6 feet of distance from others and wear a mask, per the City of Milwaukee's mask ordinance.
Milwaukee offers so many displays of public art that keep walks downtown exciting. There are paths to take and things to see in every neighborhood of the city. Use our Public Art Map to plan your outdoor "art museum" visit.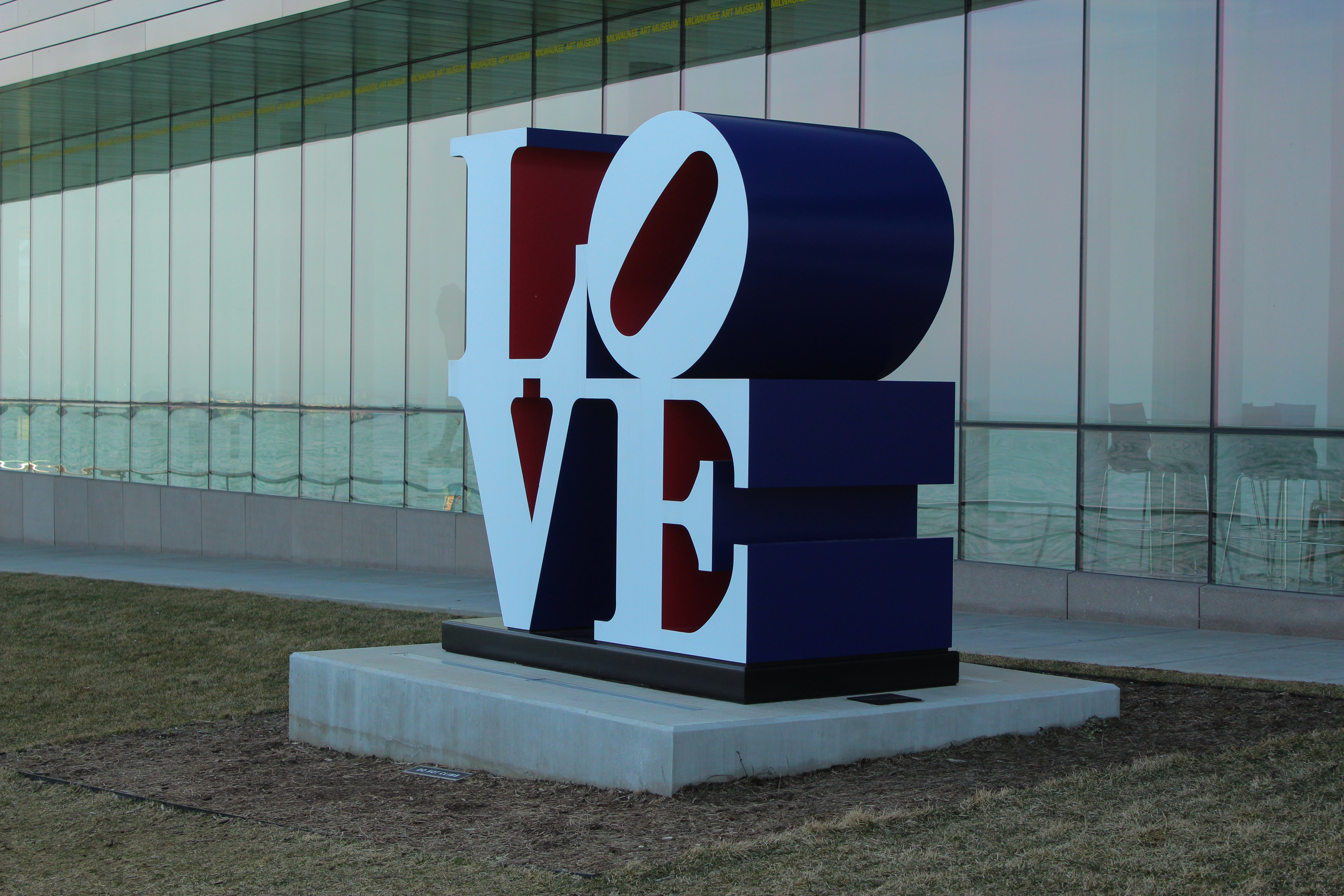 Trek down the lakefront or RiverWalk to see a variety of sculptures depicting local and national heroes. Some of the lakefront museums are closed but the art surrounding them isn't! Take a look at Robert Indiana's 'LOVE' sculpture right outside the Milwaukee Art Museum.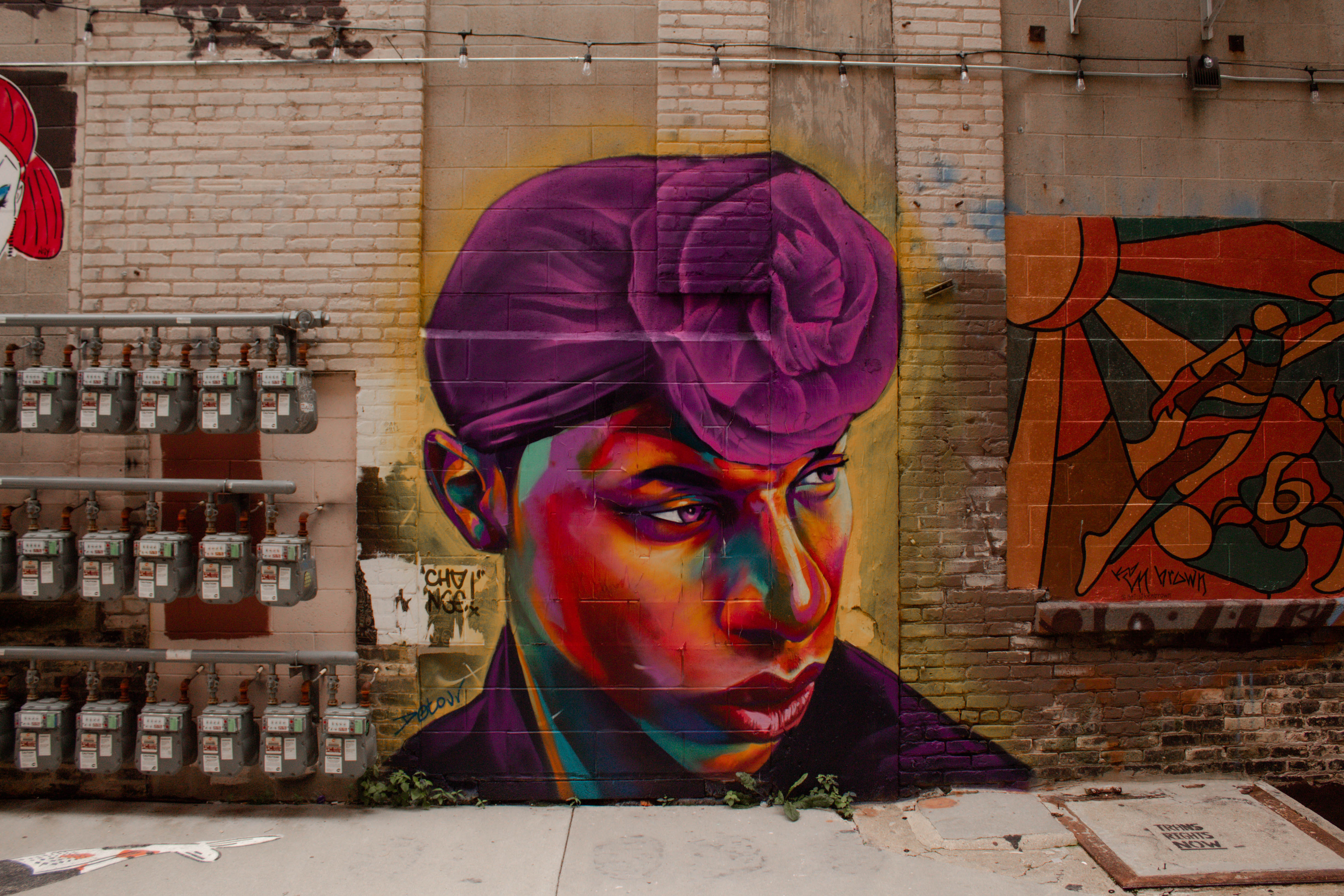 The Lower East Side and East Town are loaded with murals, sculptures and other kinds of public art. Take a walk-through Black Cat Alley and check out all the colorful murals bound to make your day a little brighter. Grab a camera, you're going to need it. Just last week, Black Cat Alley added its latest mural by Detour. It's a depiction of local performer and LGBTQ activist Lex Allen, and has quickly become one of the community's favorite new murals!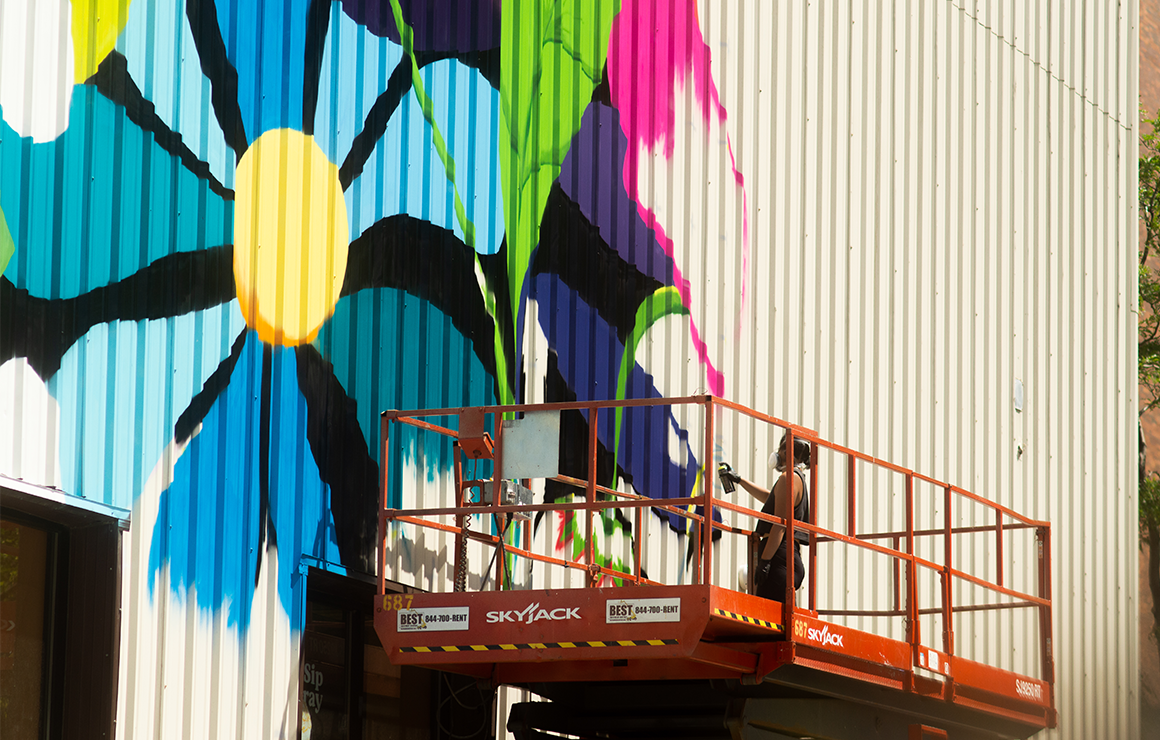 Once on Wisconsin Avenue, follow the utility box murals by Mauricio Ramirez all the way to Westown, from O'Donnell Park to 9th Street. Westown is home to some of Milwaukee Downtown, BID #21's biggest and brightest murals. Notice the historic buildings surrounding you and visit some downtown parks as you work your way through the city.
Watch for more sculptures from Sculpture Milwaukee to pop up on Wisconsin Avenue through the end of the month. The full exhibition is expected to make its debut in early August, with sculptures on display through the winter. Also on display, two UWM student-produced films activate The Avenue's digital screens on the corner of Wisconsin Avenue and 2nd Street. 
We guarantee you'll find something you've never seen before. There's always something new to uncover – even in our own urban backyard. 
Murals in progress
While in Westown, check out Milwaukee Downtown, BID #21's latest murals in progress, including "Kindred" by Jaime Brown near Wisconsin Avenue and 2nd Street, and "The Hero in You" by Ken Brown near Kilbourn and 6th Street. 
| | |
| --- | --- |
| "The Hero in You" by Ken Brown  | "Kindred" by Jaime Brown |
| | |
About the Author: Claire Neville is a graduate of the University of Wisconsin-Milwaukee and Special Project Intern with Milwaukee Downtown, BID #21, advancing downtown's strategic priorities in the realm of economic development and public space management.  
Posted in:
Arts & Culture