Kristen Kieckhaefer, Founder of Elevated Event Art, Brings People Together Virtually
June 11, 2020 /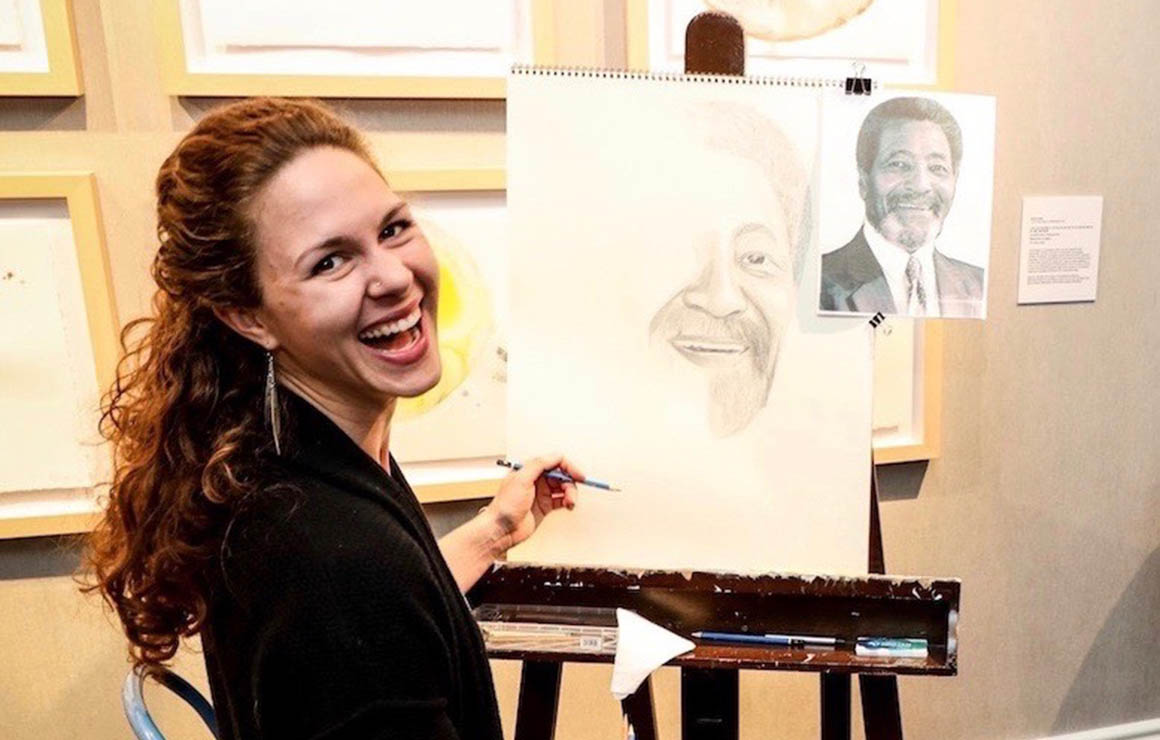 Kristen Kieckhaefer is the owner and artist of Elevated Event Art. Before COVID-19 hit, she was primarily doing live, speed painting, and drawings as entertainment for events as well as performing live music. Since events have all been canceled or postponed, she has had to pivot her business model in a few ways. She is now working only from home doing more private art commissions such as her project called Legacy Art. This is for families grieving the loss of a loved one and they are unable to attend a funeral for them. Each piece combines a realistic pencil portrait of the individual with collaged messages from family and friends in the background. Kristen describes it as, "A way to combine their image, legacy, and impact and can provide comfort for families who might not be able to gather following a death."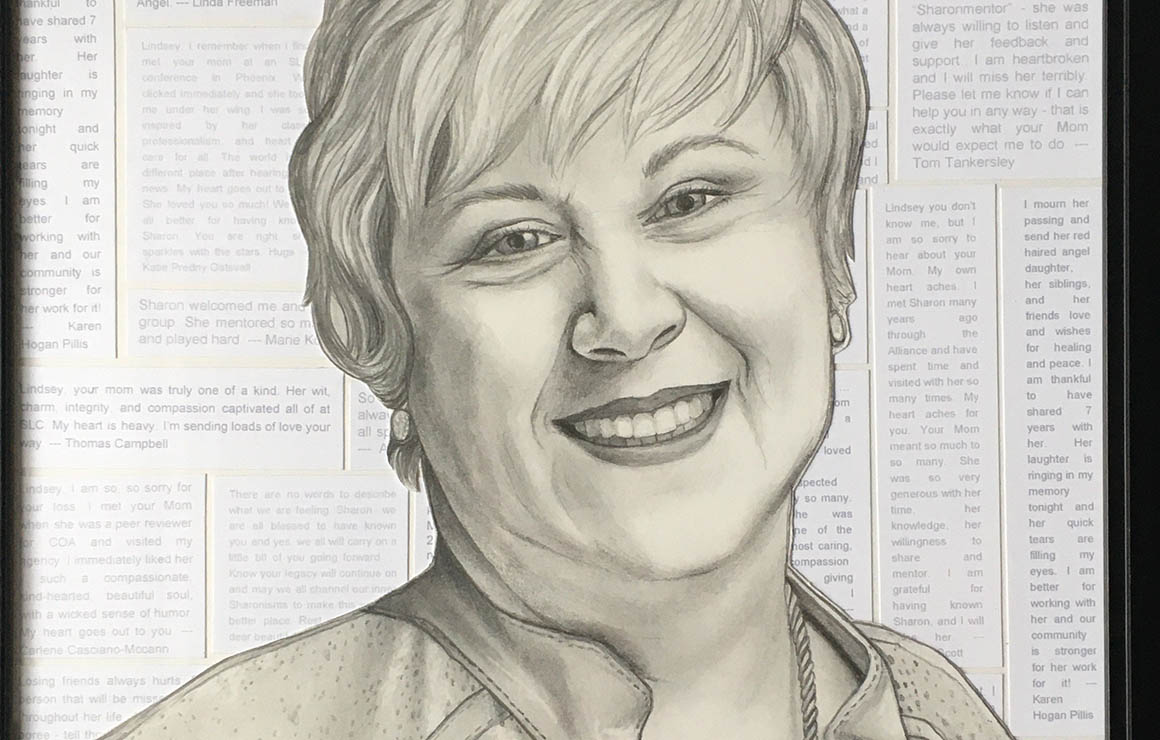 She has also switched from doing in-person performances to virtual, live-stream events. This includes doing live speed painting and drawing performances. For Milwaukee Art Museum After Dark's "Spring Fling" online event, she did a 25-minute live speed painting performance. She has also been participating in live-streamed music performances, primarily for senior citizens in nursing homes for one-on-one concerts.
When this time passes, Kristen will remember to be thankful for the gifts each moment offers, both big and small. For Kristen, it is helpful to remember that everything will turn out okay. Even though no one knows what the future holds, people can look back to the past and see that things always worked themselves out. She adds, "Sometimes challenging times can create a catalyst for creative ideas and paths that otherwise wouldn't have been discovered!"
Learn more about Elevated Event Art, here!
About the Author: Claire Neville is a graduate of the University of Wisconsin-Milwaukee and Special Project Intern with Milwaukee Downtown, BID #21, advancing downtown's strategic priorities in the realm of economic development and public space management.  
Posted in:
Arts & Culture