Encore! Encore! Heart(beats) of the City Extended Through Aug. 31
July 28, 2022 /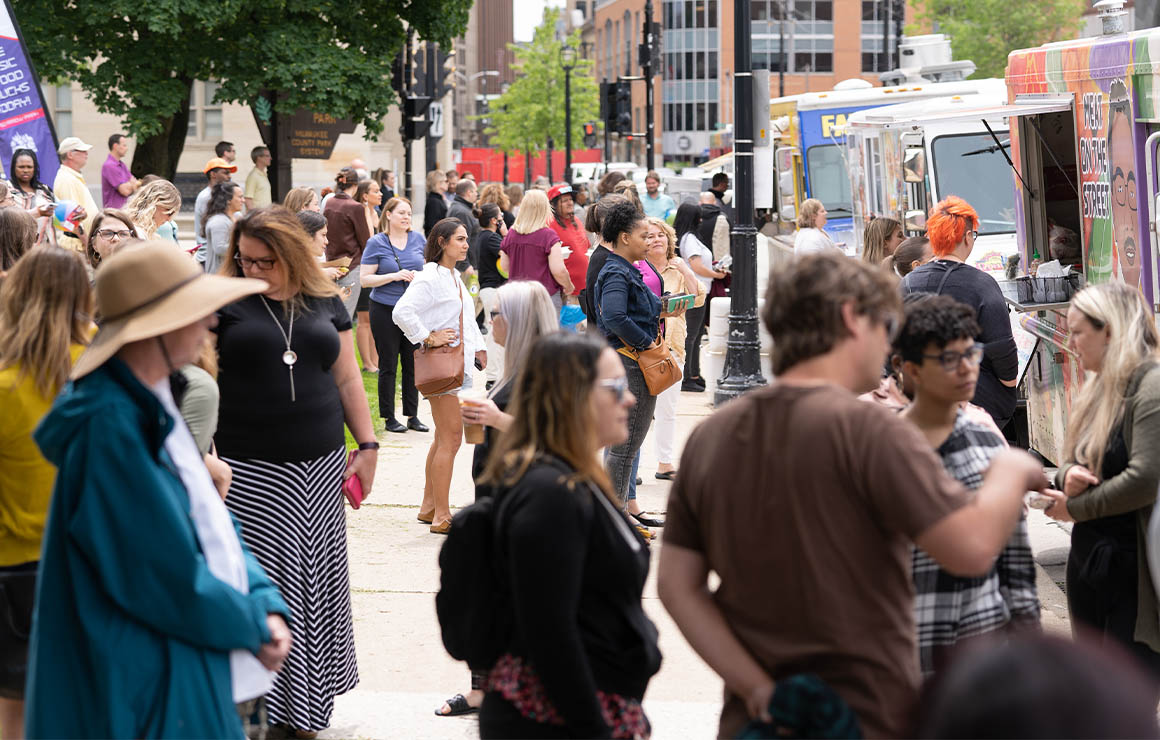 We LOVE how much everyone has been loving Heart(beats) of the City powered by MGIC this summer. Who wouldn't love spending their lunch hour outside enjoying live music, good food, and soaking up some sun?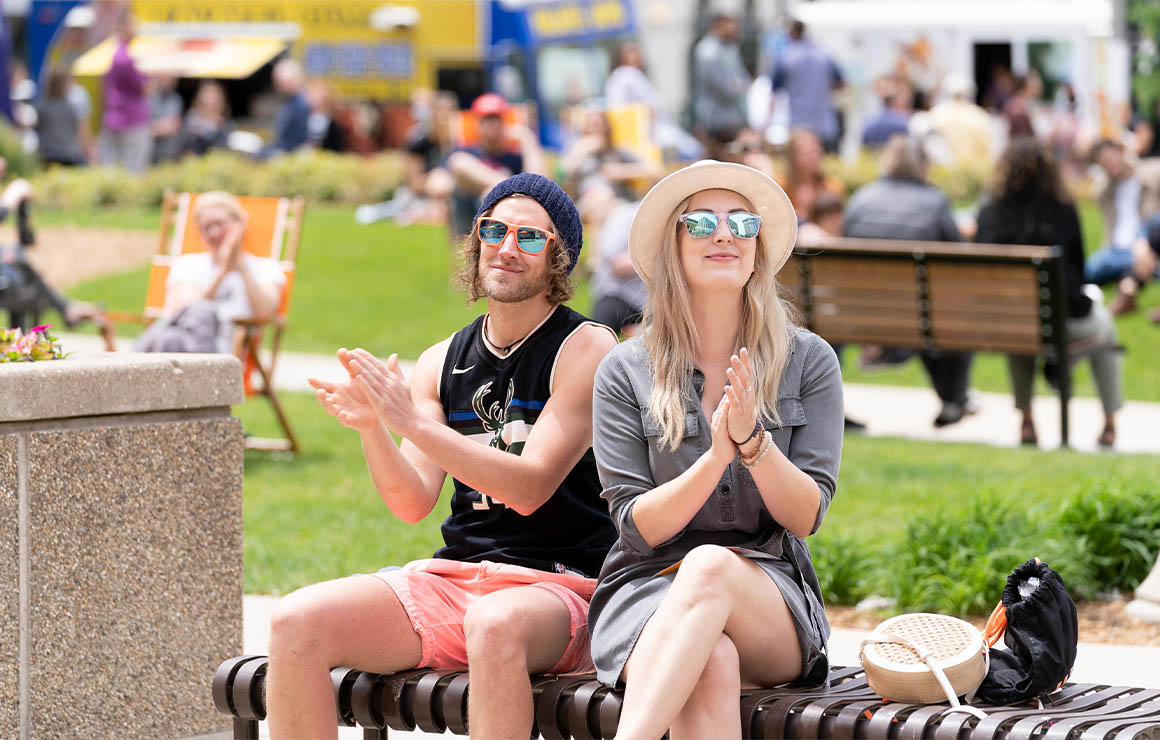 So, in response to an overwhelming popular demand, we're excited to announce that our Heart(beats) of the City food truck and concert series has been extended through the end of August, with four encore performances- August 3, 10, 24, and 31. Now we can end summer the right way, by spending as much time outside as possible with our friends and family!
We are excited to have Cream City Players (Aug. 3), The Eddie Butts Band (Aug. 10), Extra Crispy Brass Band (Aug. 24), and Donna Woodall Group (Aug. 31) join us with new and encore performances. You can check out the full music and food truck lineup here.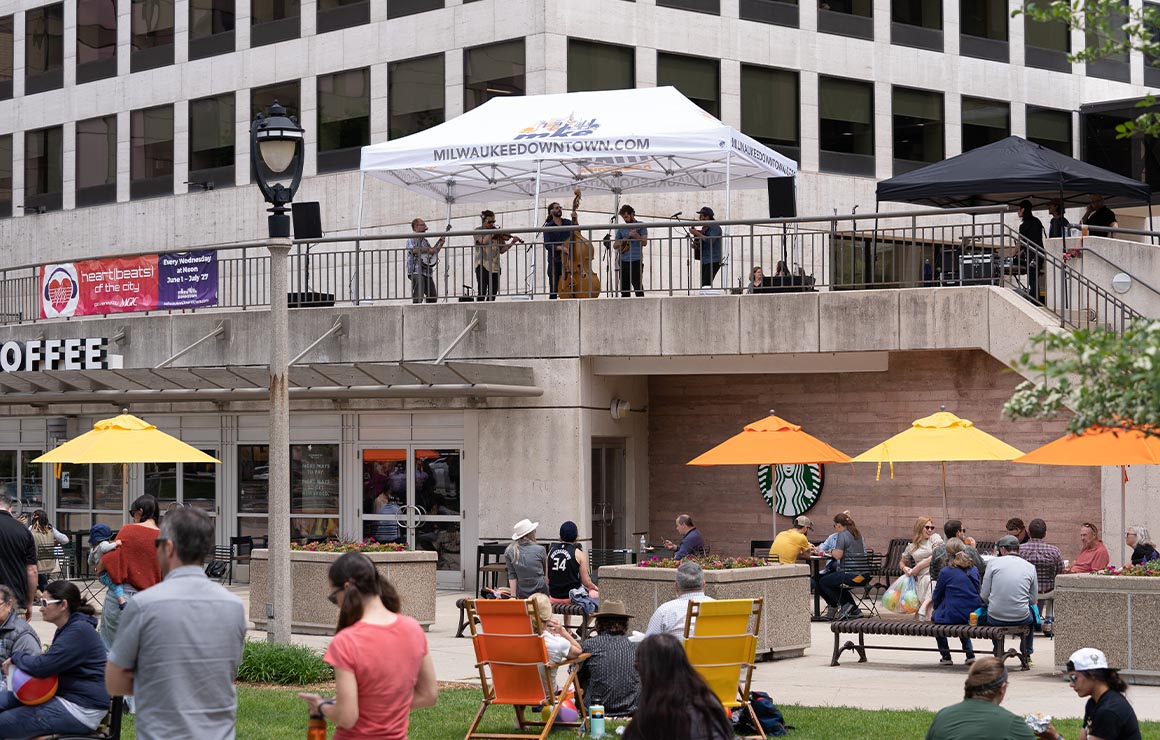 Thank you so much to everyone who has taken a break from the office every Wednesday to check out the music and grab lunch. We wouldn't have been able to extend the inaugural season without your support. Thank you to our event partners, MGIC, Milwaukee County Parks, the City of Milwaukee, and Events by Design!
Check back for some exciting park announcements coming this fall!
Posted in:
Summer in the City
Posted in:
Music