Downtown Employee Appreciation Week
June 11, 2018 /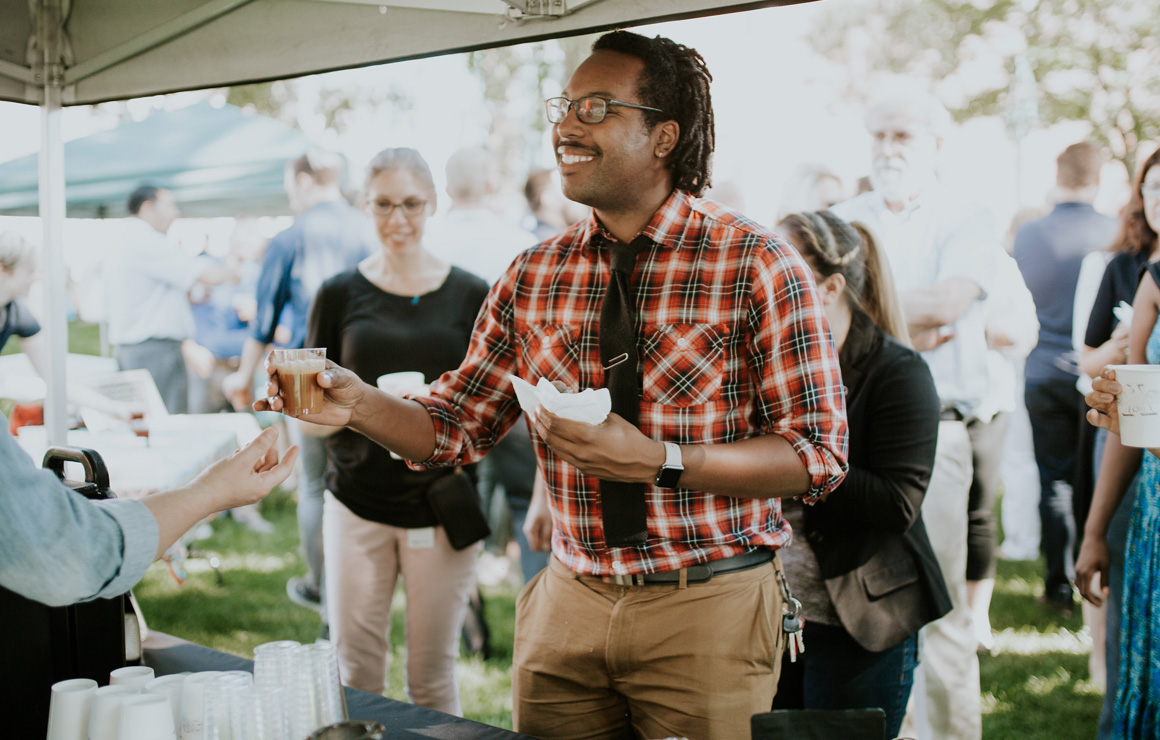 The perks of working downtown, and we know there are plenty, are about to get even better! Downtown Employee Appreciation Week is just around the corner. Between Monday, July 23 and Friday, July 27, there will be no shortage of fun. 
Registration is now open, so round up your coworkers and put your intellectual skills to the test at the popular I WORK Downtown Trivia contest on the Riverwalk outside the Marcus Center for the Performing Arts or spike your way to victory at the I WORK Downtown Volleyball Tournament at Bradford Beach. This year we are also recognizing those friendly faces that welcome employees and visitors as they come to work each day with the Greeter, Guardians & Gatekeepers award, so if someone brightens your day each morning, please nominate them!
With daily lunch giveaways, office challenge games, the world's largest coffee break, and so much more, downtown will transform into a playground for all ages in just a few short weeks! 
Mark your calendars now, as there are so many ways to be involved. Whether you are a downtown employer, employee or business owner--big or small, make sure to take part in the action! Keep a watch on the Milwaukee Downtown website for more details soon!