Dogs of Downtown: Meet Raven and Vader
April 26, 2023 /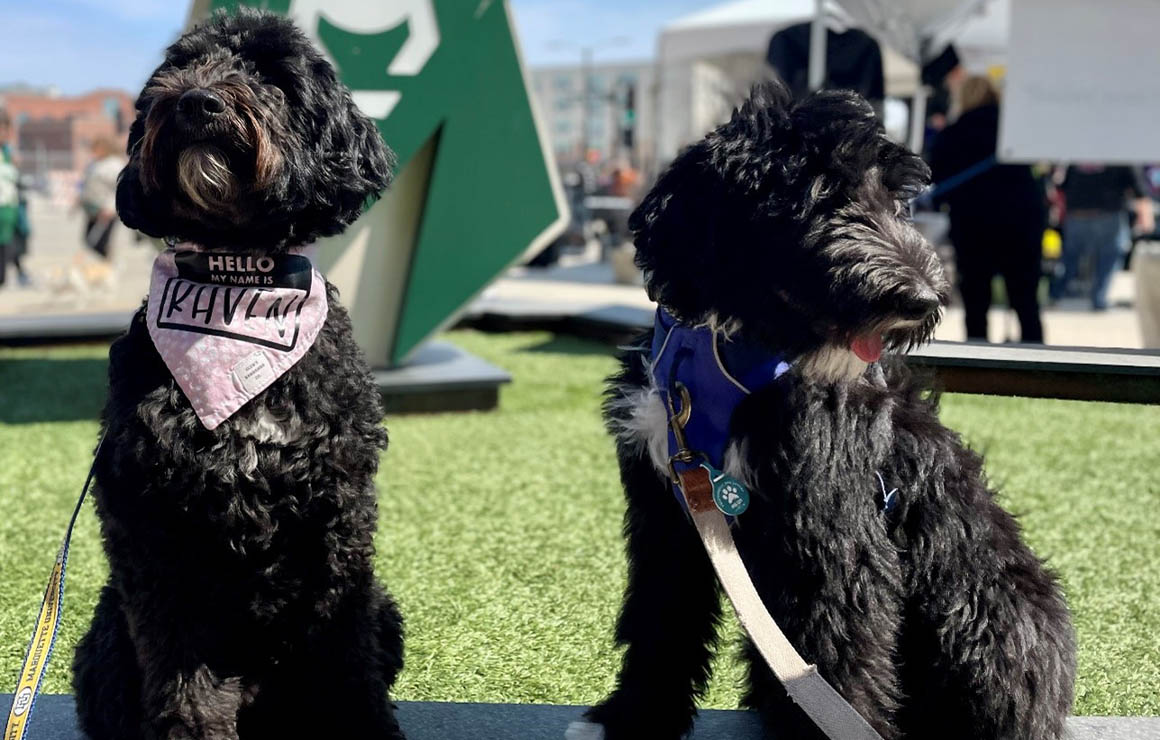 Luke, I am Your Paw-ther! 
Meet Raven and Vader, two doodles who hail from Farley, Iowa. Raven is a 2-year-old Aussie Doodle and Vader is a 15-week-old Sheepadoodle. Raven works with her mom at Marquette University as a therapy/facility dog. Her name was voted on by students involved with On Your Marq, a program at Marquette that supports neurodivergent students. Vader is a dog that stays home with the family and received his name as a tribute to his family's love for Star Wars!
These two pups' favorite thing about Milwaukee is the people they meet in this dog-friendly city (especially those who are generous with the treats). Raven especially enjoys showing off the incredible obedience skills that she has gained through working with K9 Kassidy, All Paws In, and Milwaukee Dog Training Club. She also enjoys a nice cold pint of dog brew after a good day's work.
Favorite Toy: Whatever one is closest, usually a stuffed monkey or T-Rex.
Favorite Patio/Hangout: Explorium Brew Pub in the Third Ward and the South Shore Beer Garden!
Favorite Place Downtown: Raven loves working at Marquette while Vader loves hunting for dropped food at Explorium!
Vader and Raven are excited to soon be able to hang out, without their leashes, at Downtown Milwaukee's first off-leash dog park! They will finally be able to meet up with their downtown friends for play dates in their neighborhood!
Keep up with the adventures of Raven and Vader on Instagram @WorkingRaven_FreeloadingVader
Posted in:
News