City Hall and Downtown Buildings Illuminate for National Suicide Prevention Week
September 9, 2020 /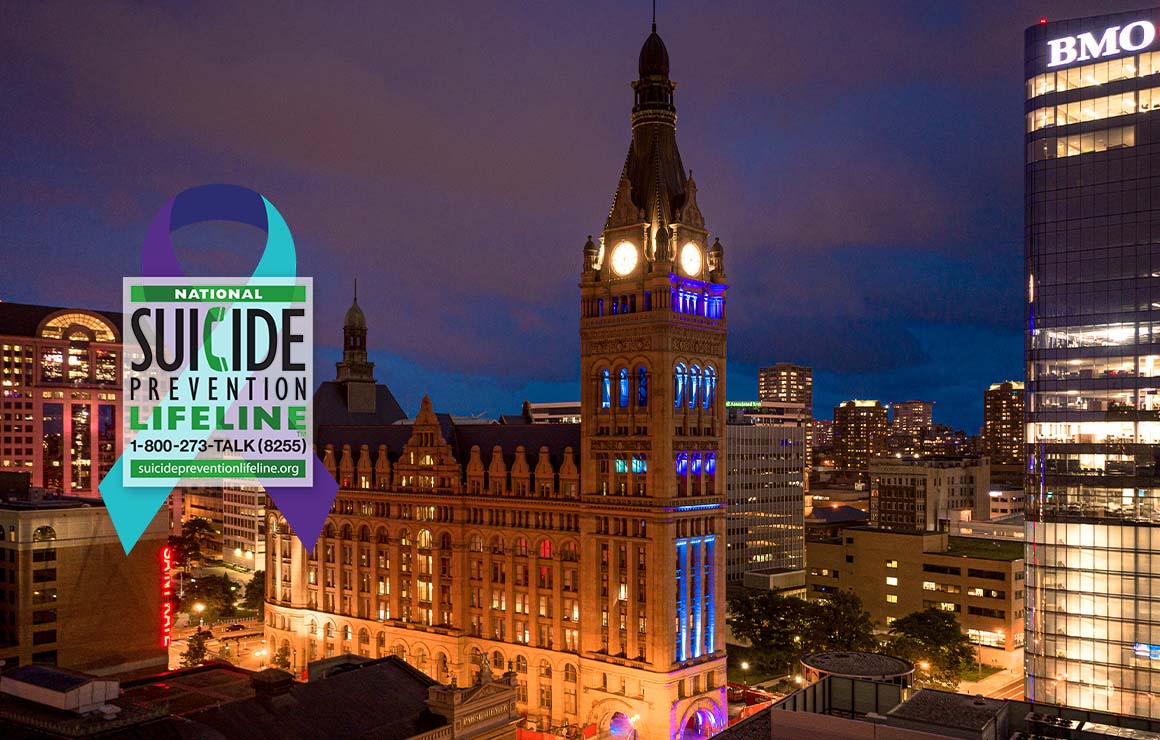 If you or someone you know is in an emergency, call The National Suicide Prevention Lifeline at 800-273-TALK (8255) or call 911 immediately.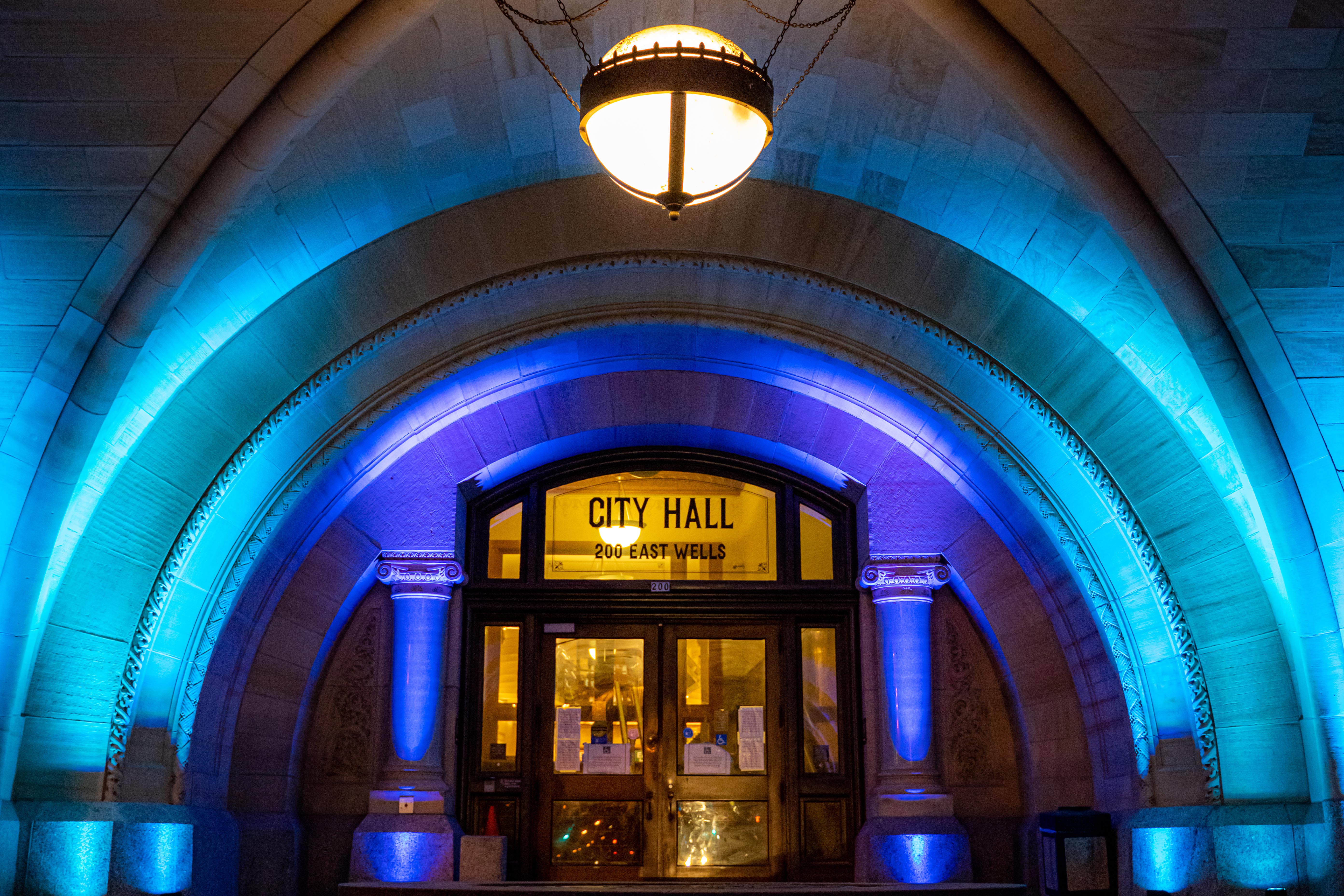 Milwaukee's City Hall illuminated for National Suicide Prevention Awareness Week, starting Friday, September 4, 2020, concluding on World Suicide Prevention Day on Thursday, September 10, 2020. September is National Suicide Prevention Awareness Month, a time to share resources and stories to shed light on this highly taboo and stigmatized topic. 
According to the National Alliance on Mental Illness, this month helps reach out to those affected by suicide, raise awareness, and connect individuals with suicidal ideation to treatment services. It's important to ensure that individuals, friends, and families have access to the resources they need to discuss suicide prevention, and NAMI of Greater Milwaukee has resources to help. 
On Thursday, September 10, 2020, from 7 pm to midnight, downtown buildings will light up in purple and teal, the colors for suicide prevention, including 600 EAST Wisconsin, BMO Tower, City Hall, Gas Light Building, Hyatt Regency, Lakefront Brewery, Marcus Performing Arts Center, Milwaukee County Parks' Mitchell Park Domes, Milwaukee Downtown, BID #21's storefront windows, US Bank Building, and Wisconsin Center's Wells Street tunnel. 
All week, downtown businesses are encouraged to share graphics and resources on social media, using #SPM2020 and #NotAlone. 
Clearwing Productions donated equipment and logistic support. Members of IATSE Local 18 donated labor and design. Photography by Nate Vomhoff.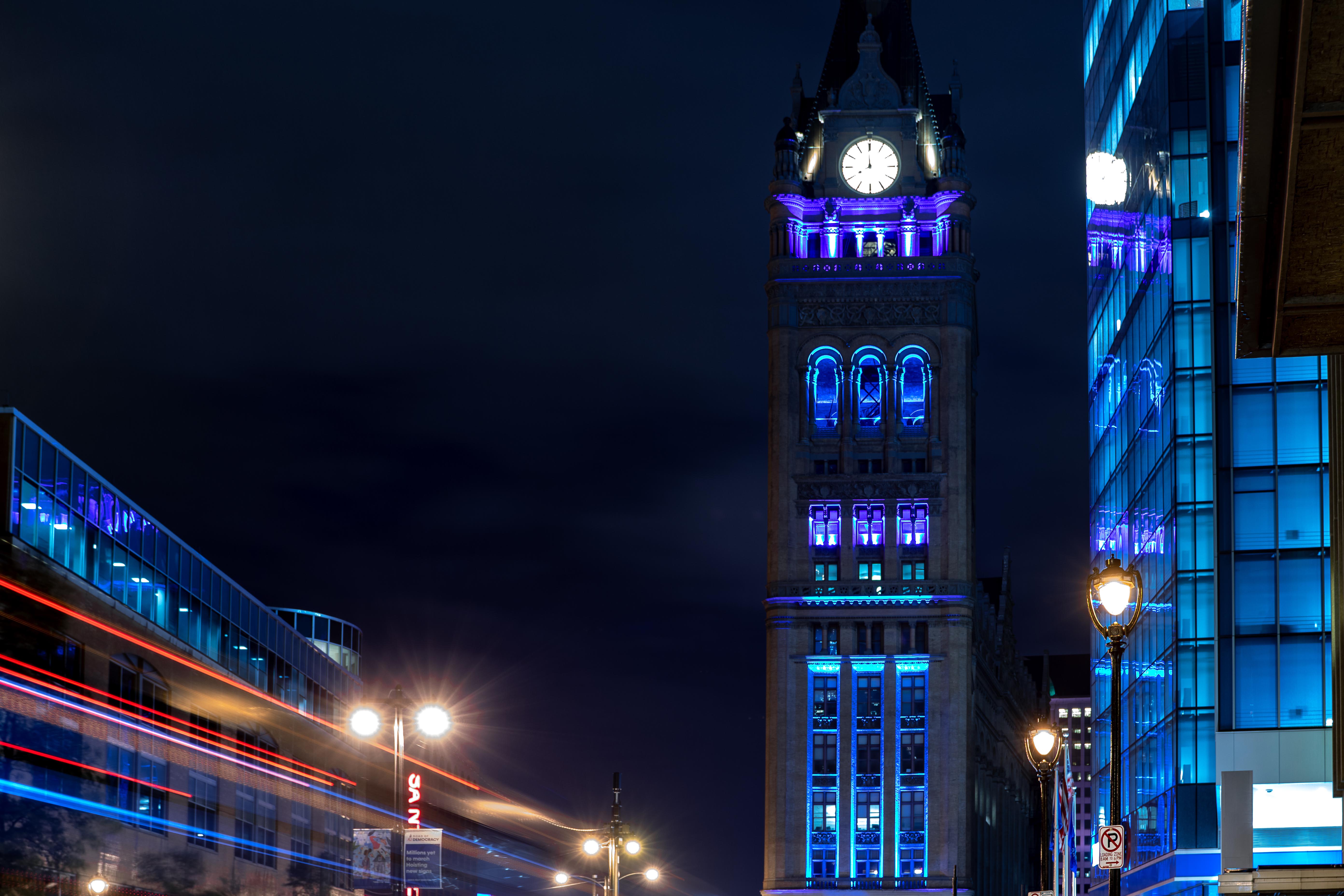 Posted in:
News