Meet the Muralist: Josie Rice Brings Her Art 'Full Circle'
September 9, 2020 /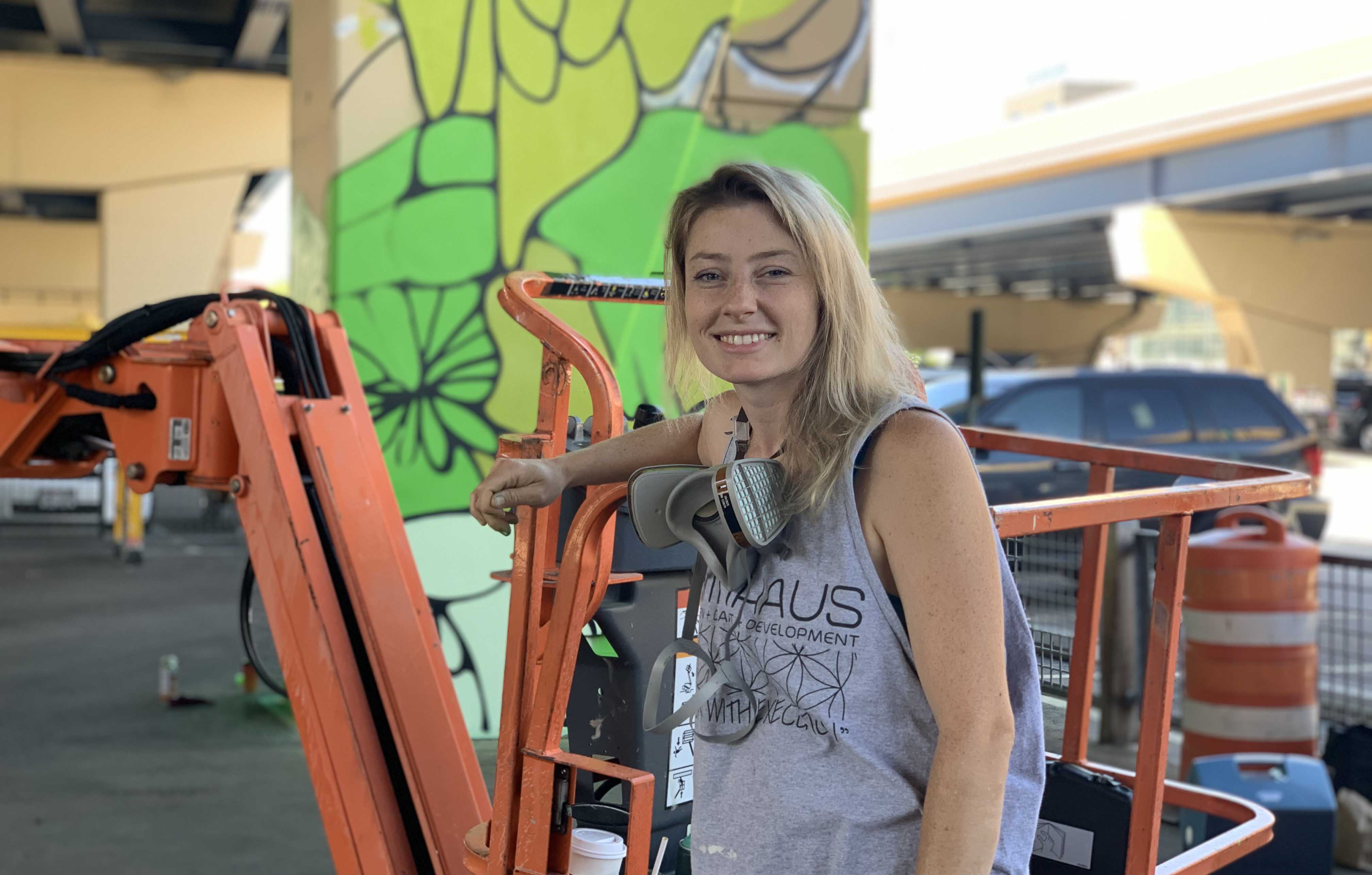 Adding color to enliven the pedestrian experience underneath the freeway, four artists, each with a Milwaukee connection, are transforming the Broadway freeway piers into Milwaukee's newest outdoor art gallery.
Josie Rice lived, worked and played in Milwaukee for seven years, from attending the Milwaukee Institute of Art and Design to working at The Wicked Hop in the Historic Third Ward. For these reasons, she titled the mural, "Full Circle," in part for bringing her back to that exact corner where her Milwaukee story unfolded. 
The inspiration for this mural comes from Rice's experience as a florist and her love of flowers. When she had the opportunity to create a piece for Wisconsin, she knew she had to use the flowers of the state. The mural depicts different kinds of Wisconsin wildflowers.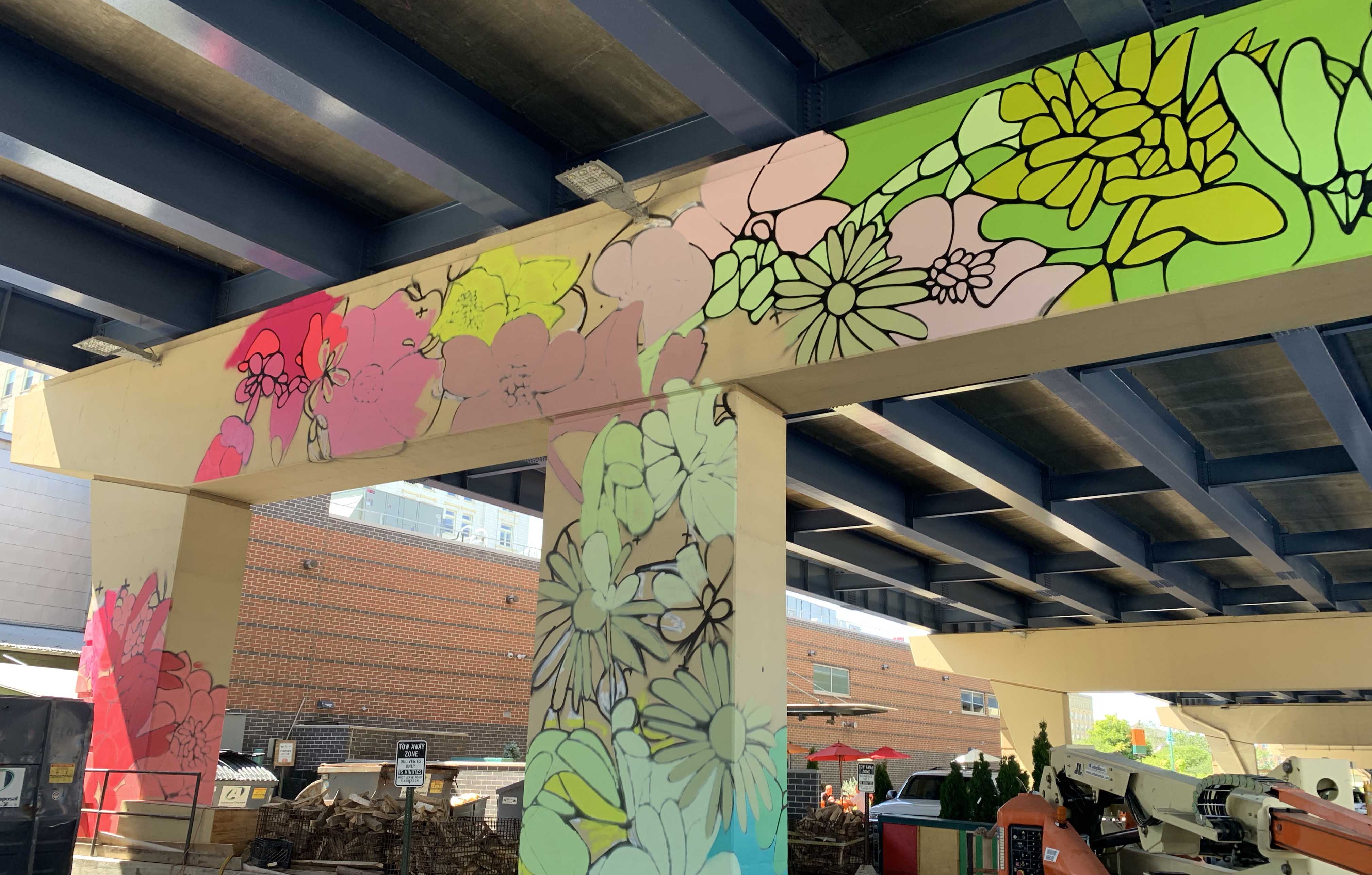 The colors are bright and fun and gave Rice an opportunity to use a fun color scheme and create an ombré of fluorescent colors and softer colors. As she works on the overpass, she has noticed the space feeling drastically different, especially because of the development of the area overall. 
Rice recalls, "I used to work at Wicked Hop for seven years. People would never walk through this corridor and now the entire block has been changed."
Brighten the Passage muralists include Tia Richardson, The Couto Brothers, Dave Watkins (Real Abstract), and Josie Rice. Follow our progress on social media, or share your experience using #brightenthepassage. 
About the Author: Claire Neville is a graduate of the University of Wisconsin-Milwaukee and Special Project Intern with Milwaukee Downtown, BID #21, advancing downtown's strategic priorities in the realm of economic development and public space management.  
Posted in:
Arts & Culture