Sculpture Milwaukee: A Third Ward Tour
September 14, 2020 /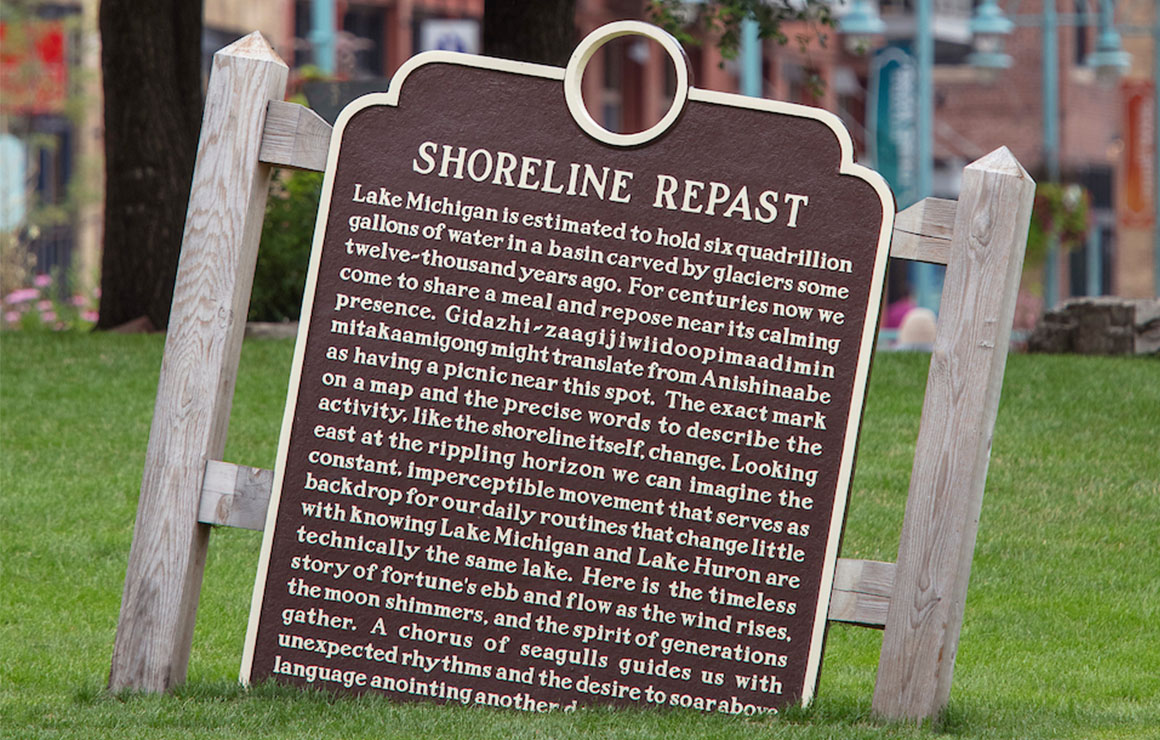 Sculpture Milwaukee is the perfect way to get outside and Downtown at this time of year. Explore the Third Ward and the installations there while listening to the Audio Tour or 88Nine Radio Milwaukee's paired music from local artists.
Jokester
Artist: Paula Crown
300 N. Broadway, Milwaukee, WI
Paula Crown's work is committed and rooted in sustainability and social activism. She practices drawing, painting, video and sculpture while incorporating high tech tools and ancient techniques. For several years Crown has created work to bring the growing environmental crisis caused by single-use plastic to our attention. Crown suggests through her giant, red solo cup titled JOKESTER, that although there is a big party going on somewhere, someone is always responsible to clean up afterwards.
Listen to 88Nine Radio Milwaukee's paired song here.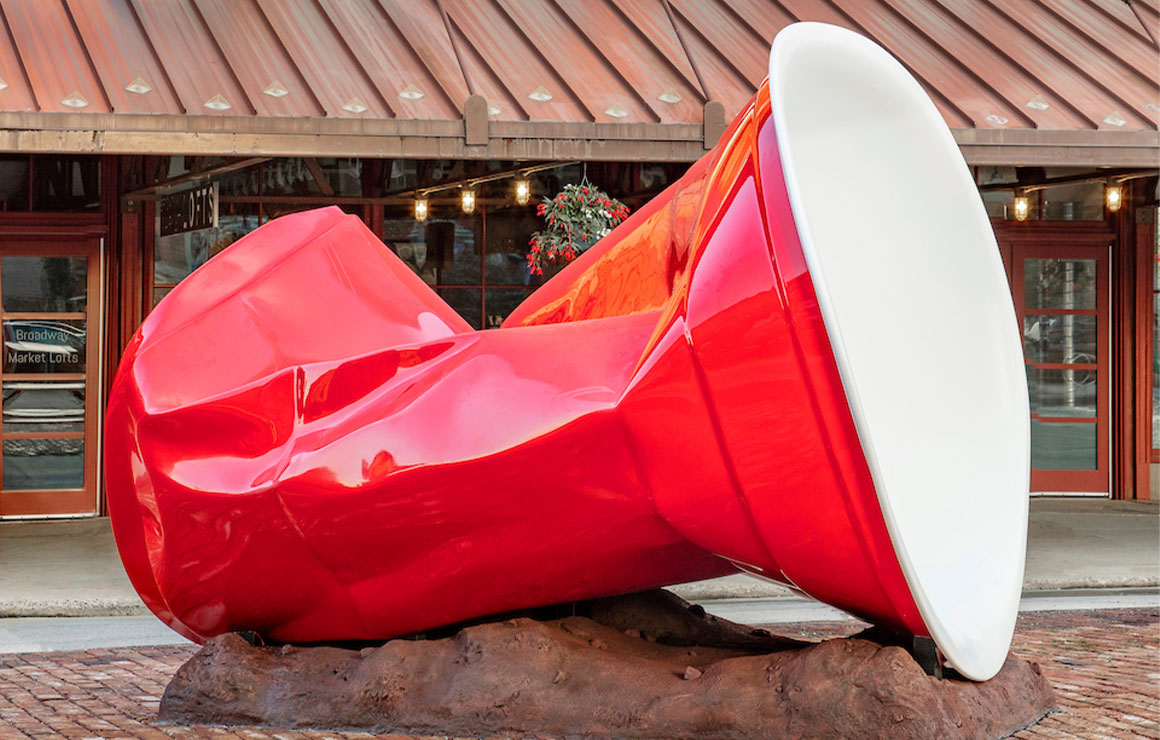 Mobile Animation Unit
Artist: Amy Yoes
211 N. Broadway, Milwaukee, WI
Amy Yoes' work, Mobile Animation Unit, comes from the Hélio Lab workshops she set up at the School of the Art Institute of Chicago, organized to coincide with the Art Institute's Hélio Oiticica exhibition in 2017. She combines photography, painting, sculpture, and performance in her installations. While she is interested in upending traditional forms of cultural practice, she does so by tweaking high Modernism's seriousness by injecting in some technicolor fun.
Listen to 88Nine Radio Milwaukee's paired song here. 
Shoreline Repast
Artist: Paul Druecke
Catalano Square, Milwaukee, WI
Milwaukee-based artist Paul Druecke's Shoreline Repast allows the audience to consider their own relationship to the land and the lake, poetry and pronouncement, and past, present and future. The piece borrows the form of a public, commemorative plaque to celebrate Lake Michigan, the most important site of Milwaukee's public rituals. The project commemorates the long legacy, across generations and cultures, of sharing a meal near water's calming presence. 
Listen to 88Nine Radio Milwaukee's paired song here. 
Check out Westown's sculptures here! 
Photography by Kevin Miyazaki for Sculpture Milwaukee. 
Posted in:
Arts & Culture