"Of" by Dasha Kelly Hamilton Now On Drops
September 14, 2020 /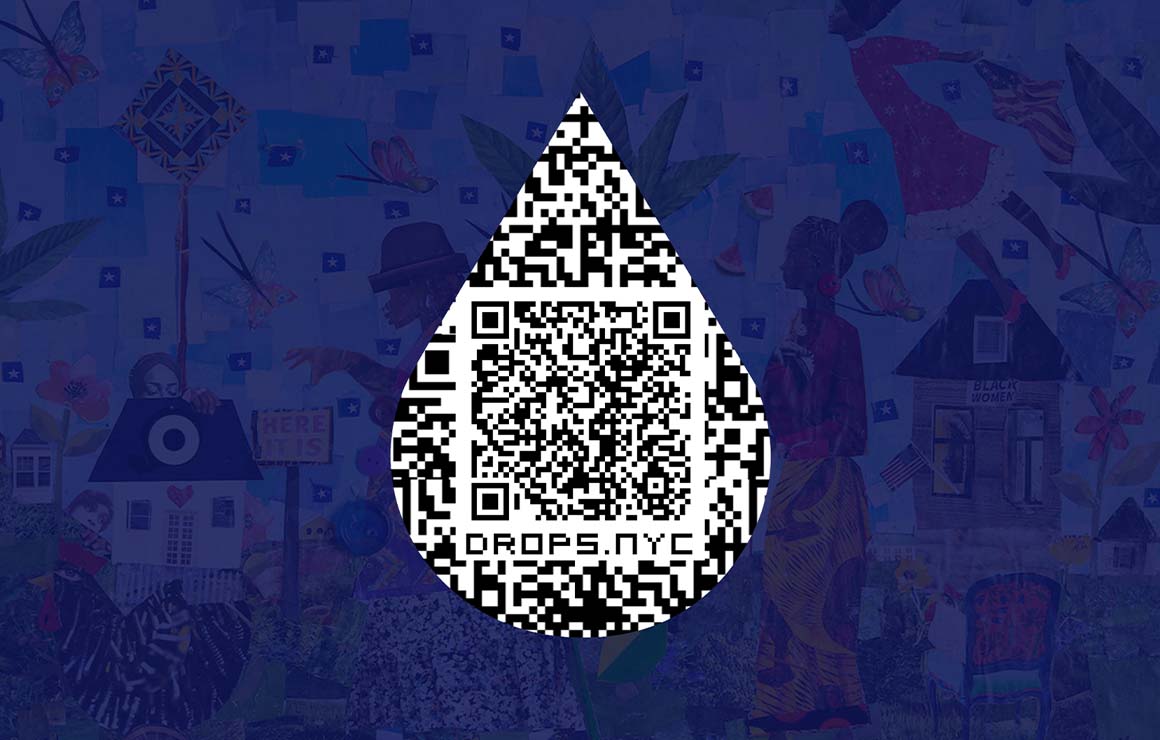 The Road of Democracy, a public art installation by Milwaukee Downtown, BID #21, is now available on Drops. In all, 58 banners line the center medians around City Hall to commemorate the 2020 Democratic National Convention, the 100th anniversary of women's suffrage, the 55th anniversary of the Voting Rights Act of 1965, and the present Black Lives Matter movement. 
Drops allow pedestrians to experience art in new ways. Using a smartphone camera, scan the QR code found the kiosks in front of the Marcus Performing Arts Center. The camera will prompt you to open the Drops app, allowing you to hear "Of" delivered by Dasha Kelly Hamilton on Water Street and Kilbourn Avenue. Drops create an immersive experience for pedestrians, by offering more engagement and interaction with the existing imagery and poetry that are displayed on nearby street pole banners. 
Additional virtual platforms include Spotify, SoundCloud, and YouTube. Learn more about the Road of Democracy, and read the full poem at www.roadofdemocracy.com. 
Posted in:
Arts & Culture