Meet the Muralist: Dave Watkins Connects the City with His Mural
September 8, 2020 /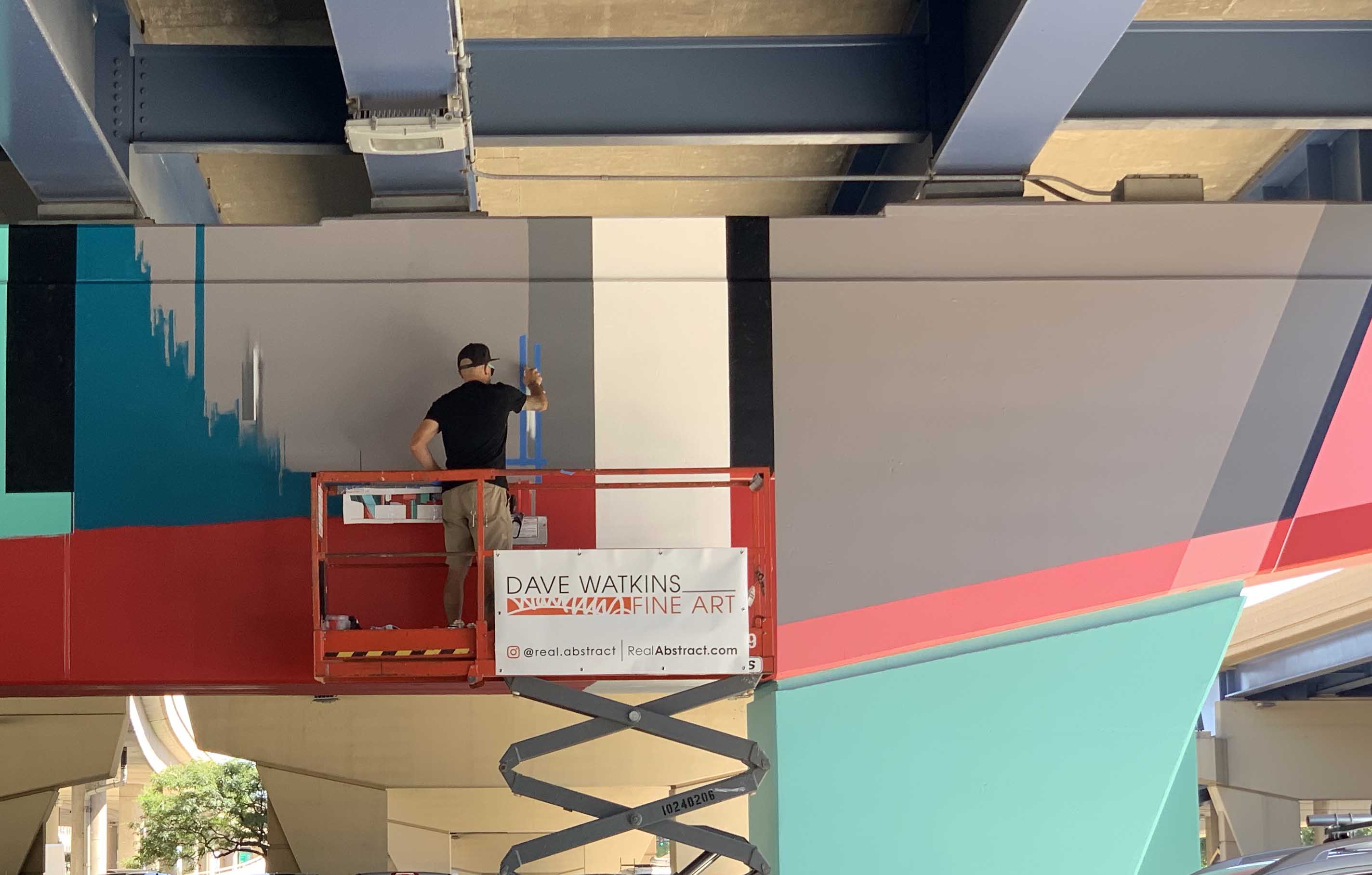 Adding color to enliven the pedestrian experience underneath the freeway, four artists, each with a Milwaukee connection, are transforming the Broadway freeway piers into Milwaukee's newest outdoor art gallery.
Traditionally a studio painter, Dave Watkins of Dave Watkins Fine Art has been pushed out of his comfort zone and use the piece "Passing by Me" to connect Downtown and the Third Ward. 
Watkins was inspired to transform this space, a space that is dull and dark and near buildings that are the same, neutral colors by adding a pop of color to brighten it. He hopes that people will see the piece and if they had a bad day at work it brightens up their day.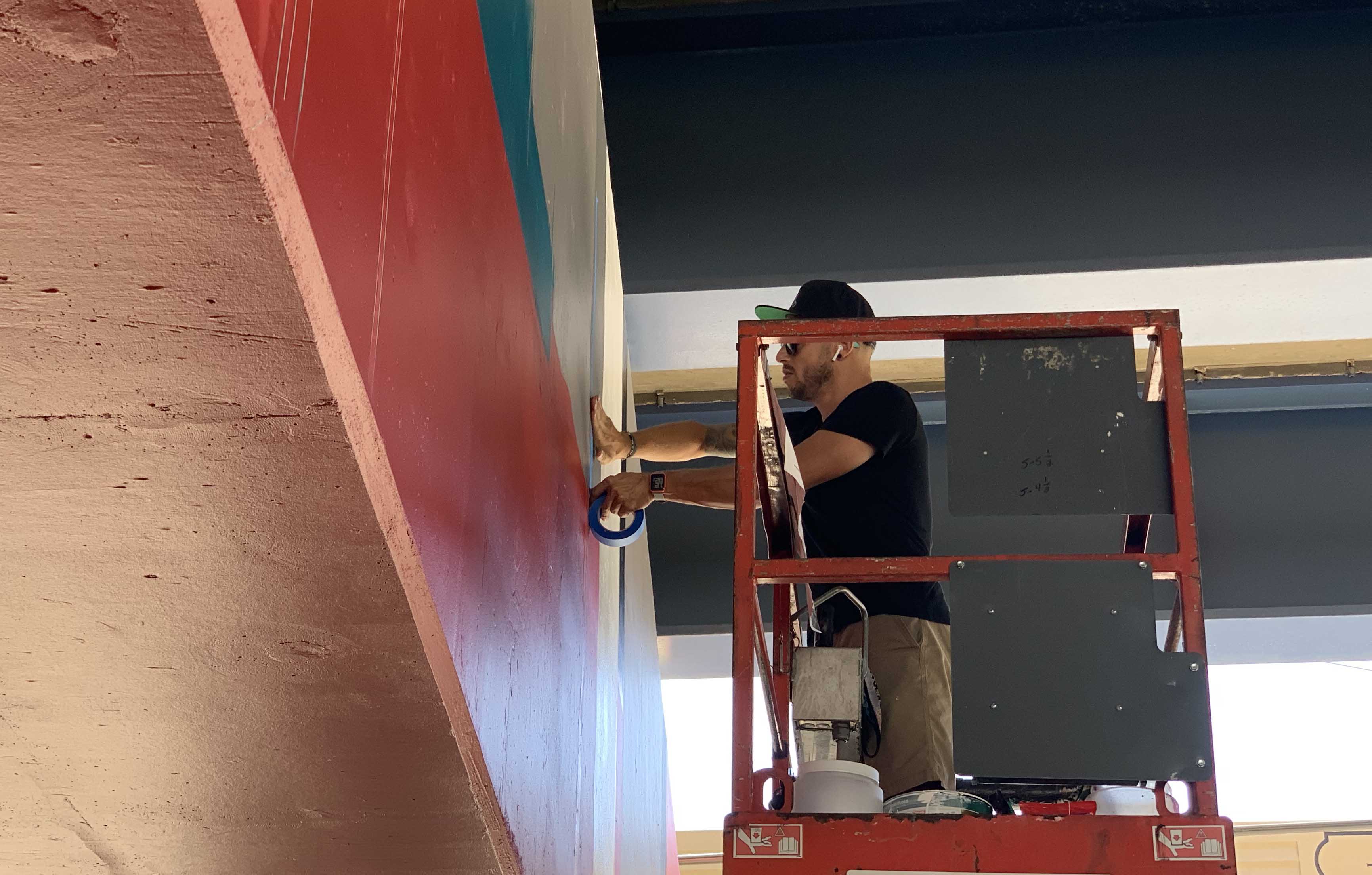 Watkins explains, "Considering everything the world is going through right now, I hope somebody sees it and it takes them somewhere else. That's why I paint." He adds that this is a chance to show his work as well, since not everyone can make it into a gallery. 
The colors, shapes and lines are abstract, with no specific representation, but Watkins hopes people can find something for themselves. Colors like teal tie in the green from the Historic Third Ward light posts, and the navy and orange pay homage to Milwaukee Downtown along with some Hoan Bridge colors. 
Brighten the Passage muralists include Tia Richardson, The Couto Brothers, Dave Watkins (Real Abstract), and Josie Rice. Follow our progress on social media, or share your experience using #brightenthepassage. 
About the Author: Claire Neville is a graduate of the University of Wisconsin-Milwaukee and Special Project Intern with Milwaukee Downtown, BID #21, advancing downtown's strategic priorities in the realm of economic development and public space management.  
Posted in:
Arts & Culture