Celebrating Mother's Day, Milwaukee Style
May 5, 2020 /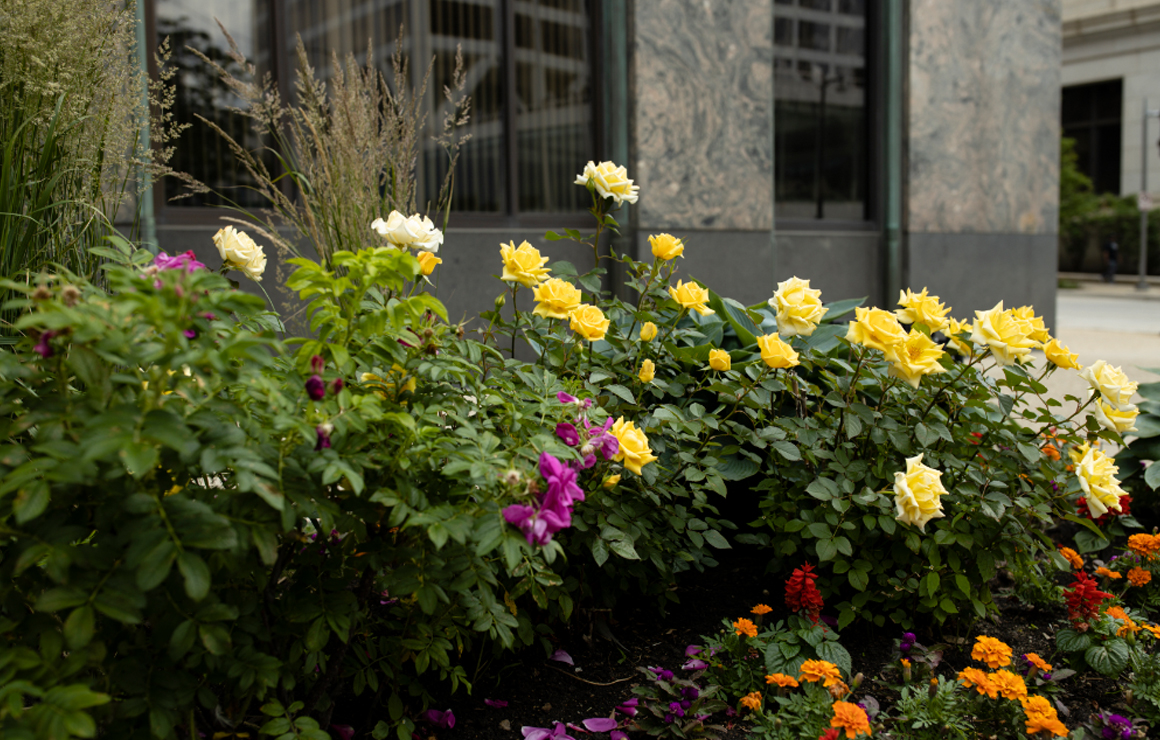 All the hardworking mothers and mother-like figures out there deserve countless thanks. Even though moms should be appreciated every day of the year, celebrating a special day in their honor is a welcome start. Here are great ways to celebrate Mother's Day with a Milwaukee twist.
For Mother's Day at a Distance
When it comes to showing affection to loved ones far away, communication is key. Beyond saying "Happy Mother's Day" over the phone, a handwritten card can convey even more thoughtfulness. Urban Milwaukee: The Store carries beautifully designed Milwaukee cards that can be ordered online. Make the letter unique and personal by including a detailed note on the inside!
If sending your mother something nice in the mail sounds right for you, there are gifts that can be shipped from stores all over Milwaukee. You can even assemble a gift package of mom's favorites by ordering goodies from local businesses. Historic Milwaukee, Inc. is a popular spot for Milwaukee-inspired items, and they ship straight to your door. From neighborhood note cards to Wisconsin kitchen towels, there are exciting choices for all moms.
Looking for something artsy? Local potter Jean Wells crafts stunning Milwaukee skyline designs on metal prints, magnets and more. Check out her shop at Jean's Clay Studio.
Artful gifts don't have to stop at pottery - flowers count, too! To send your mom or the wonderful mother-like figure in your life some spring freshness, Flowers for Dreams offers beautiful floral creations and contactless delivery. Bouquets, plants and even DIY kits are available for extra fun.
If the mom in your life likes coffee or cooking, sending whole bean coffee from Canary Coffee Bar or spices from the Spice House may be the right choice for you. You can also ship Usinger's Famous Sausage and delicious meat and cheese combos for moms with savory-over-sweet preferences.
For adventurous mothers, Milwaukee Kayak Company offers a Mother's Day gift pack that includes a daily rental pass, stickers and a kayak-themed face mask. Another idea for fitness lovers is gift cards to studios like Body in Balance Pilates Studio and Empower Yoga. With these options, local moms will have exciting experiences to look forward to when wellness services reopen.
If your mom is located in Milwaukee, Waukesha or Ozaukee counties, you could also send an "I Love You, Mom" Care Kit from Milwaukee Food Tours. Packages contain goodies from Milwaukee vendors and will be delivered the Friday before Mother's Day.
Whether you use a phone call, letter or gift, taking the time to bridge the distance is the best way to honor moms from far away.
For Mother's Day at Home
Brunch is a classic Mother's Day staple. Whether you can make it at home or order from a restaurant, having a sit-down morning meal (or breakfast in bed) starts the day off right. Milwaukee's Brunch is one of many downtown restaurants offering delicious meals for delivery or pickup. You could even pre-order a specialty cake from Holey Moley Doughnuts for a celebratory treat.
Moms everywhere deserve to be pampered, so an at-home spa day might be just what she needs. You can get the whole family involved by planning pampering or creating homemade body scrubs. This tutorial (jump to 38:40) from Milwaukee-based Beret Jane via the Milwaukee Art Museum shows how to create a homemade body scrub.
Even though spas are currently closed, gift cards to places like East Town Spa, the Pfister Well Spa and Di Carlo Salon & Barbershop can be used once shops reopen.
To complement a day of relaxation, a good book is a lovely gift for mothers wanting to unwind. Boswell Book Company offers books, games and puzzles for pickup or delivery. Let your mom take a break with a thrilling new read while everyone else takes care of the chores!
The Mother's Day celebration can last late into the evening with gifts like a wine subscription from Bright Cellars or dessert from Classy Girl Cupcakes. Your family can even throw a movie party at home. All you need is your mom's favorite flick and some tasty Lush Popcorn.
With a creative mind, there are no limits to the fun that could happen this Mother's Day. Honor those amazing moms and mother-like figures by making the day special however you can!

About the author: Claire Barten is Milwaukee Downtown's Special Events & Marketing Intern, spreading Milwaukee Downtown's community ideals through social media and other engaging platforms.
Posted in:
Shopping
Posted in:
Dining & Nightlife