Meat on the Street: In This Together
April 27, 2020 /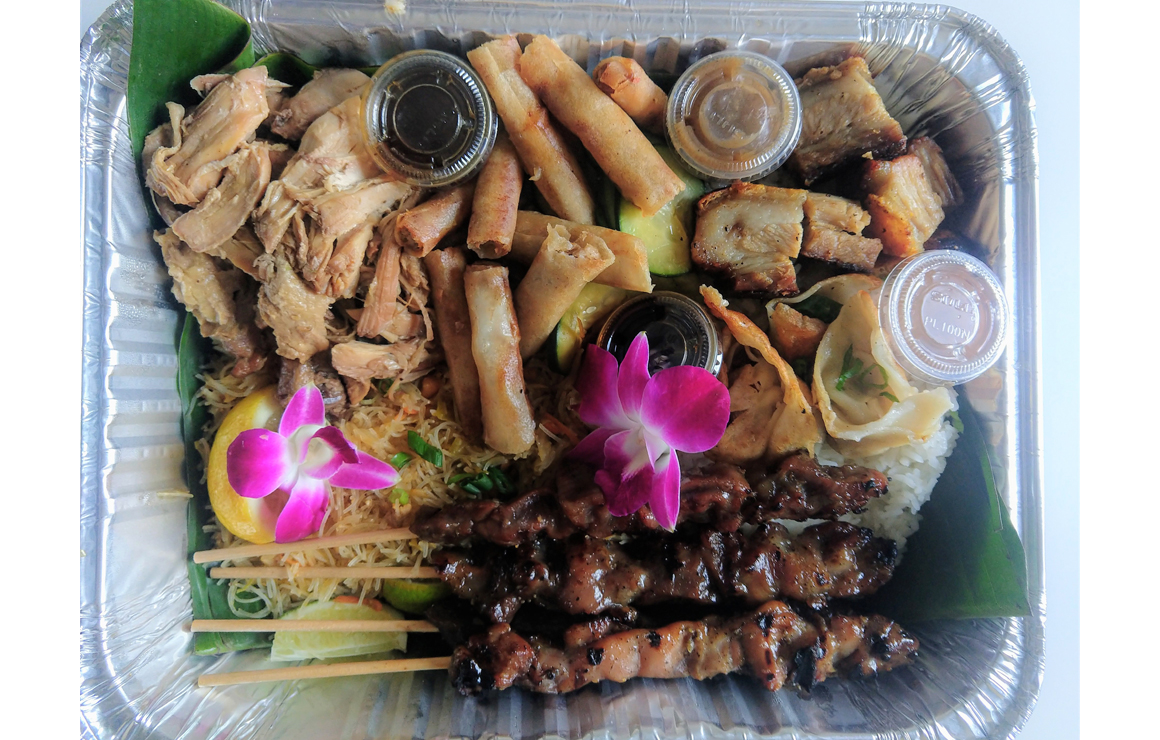 Sit in the line of cars waiting to pick up Meat on the Street's kamayan trays on a Friday and you'll be moved by how both businesses and Milwaukeeans have stepped up during the COVID-19 pandemic.
Owner Alexa Alfaro agrees: "We feel so blessed and fortunate to have started our business in this community. Our customers, supporters, followers and friends have been incredible...I can't express our gratitude enough."
Meat on the Street has always been community-minded, partnering with Milwaukee Downtown and other organizations for events and new initiatives in the greater Milwaukee area. Their tendency to give back has carried forward into the COVID-19 pandemic: as the first restaurant to partner with Feed Our Frontline Hospital Staff MKE, Meat on the Street has been busy catering meals for hospital workers at numerous area hospitals. The campaign has raised nearly $30,000 to support local restaurants in feeding frontline workers.
"This campaign embodies the 'in this together' motto," says Alfaro. "We are so grateful to be helping this campaign impact as many as possible within our community."
That partnership is in addition to Meat on the Street's restaurant service, which has adapted its operations by offering options for easy at-home dining. From their kitchen at the Eleven25 food hall, Alexa, her brother Matt Alfaro and their staff have been serving up multi-person dinners, pop-up menus like tacos on 414 Day, frozen items to cook at home like house-made eggrolls, and take-home cultural dining experiences like their kamayan trays.
Kamayan is a Filipino feast, and Meat on the Street's trays feature a number of menu items mean to be enjoyed communally (just wash your hands first). Kamayan trays are available every three weeks and must be pre-ordered. The next pick-up date is May 8 (order here) and is anticipated to sell out.
"We have always done to-go/food truck plating, so this style of service isn't new to us," explains Alfaro. "But it doesn't mean that these times aren't hard. Logistics of what goes into transforming your brick-and-mortar into a take-out only joint is not easy...we are trying to figure it out like everyone else."
The best way to help bring Milwaukee businesses back strong? "Supporting local in as many ways as possible," says Alfaro. Continue to order food (Meat on the Street offers curbside, carryout and delivery), tell a friend, share social media posts - and above all, cultivate the optimism and determination that define Milwaukee businesses like Meat on the Street.
Written by Erica Chang, Marketing, Events & Social Media Director at Milwaukee Downtown, BID #21.
Posted in:
Dining & Nightlife