Celebrate Galentine's Day, Milwaukee Style
February 10, 2021 /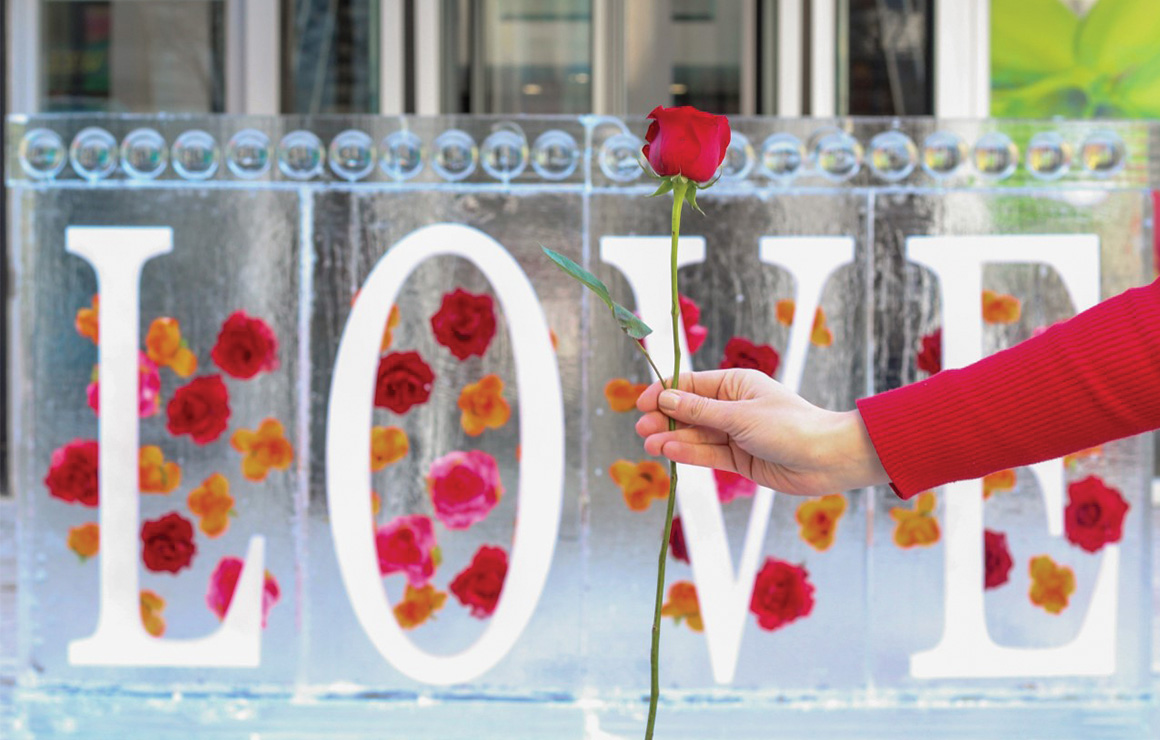 February 13th is the best day of the year (if you're listening to Leslie Knope). It's Galentine's Day - a day to celebrate our friends, especially our gal pals. But don't fret, anyone can enjoy Galentine's Day. Connect with the people in your bubble and follow this itinerary for a spectacular holiday!
10:00 a.m. - Time to meet up with your quarantine crew to start your day. And what better place to meet than a local coffee shop? Choose from Canary Coffee Bar in Westown, City.Net Cafe on Wisconsin Avenue, or Colectivo on the Lakefront. 
With a hot drink in hand, take a morning stroll around downtown to find the perfect spot for a group photo. Visit the "Massimals" in Cathedral Square Park, check out the heavenly ice sculpture "angel wings" at the Saint Kate, or pose in the "Valent-ICE" frame at Brighten the Passage. Walking by the lakefront? You can't miss a selfie by the LOVE sculpture outside the Milwaukee Art Museum.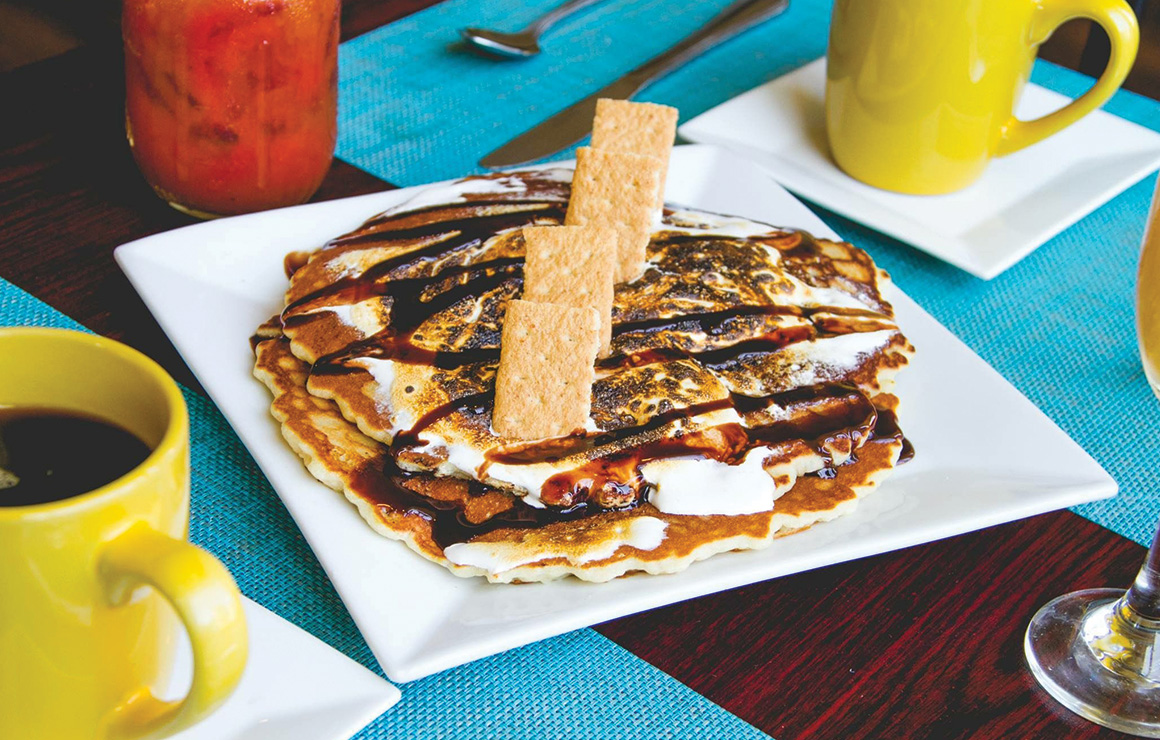 12:00 p.m. - Brunch at your favorite downtown eatery. Truly embody the Leslie Knope spirit and order waffles - extra whipped cream please! Choice spots include Brunch MKE or County Clare Irish Inn & Pub. Be sure to plan ahead and make reservations. If you're looking for lighter fare, try Fairgrounds Cafe for a breakfast sandwich. Photo courtesy of Brunch MKE.
2:00 p.m. - Think outside of the box for your afternoon activity. Have your bubble ice skate at Red Arrow Park or try your hand at axe throwing at AXE MKE. Reminisce on warm weather and swing by FORE! Milwaukee for an indoor golf session. These fun activities fill up quickly, so be sure to reserve your spot!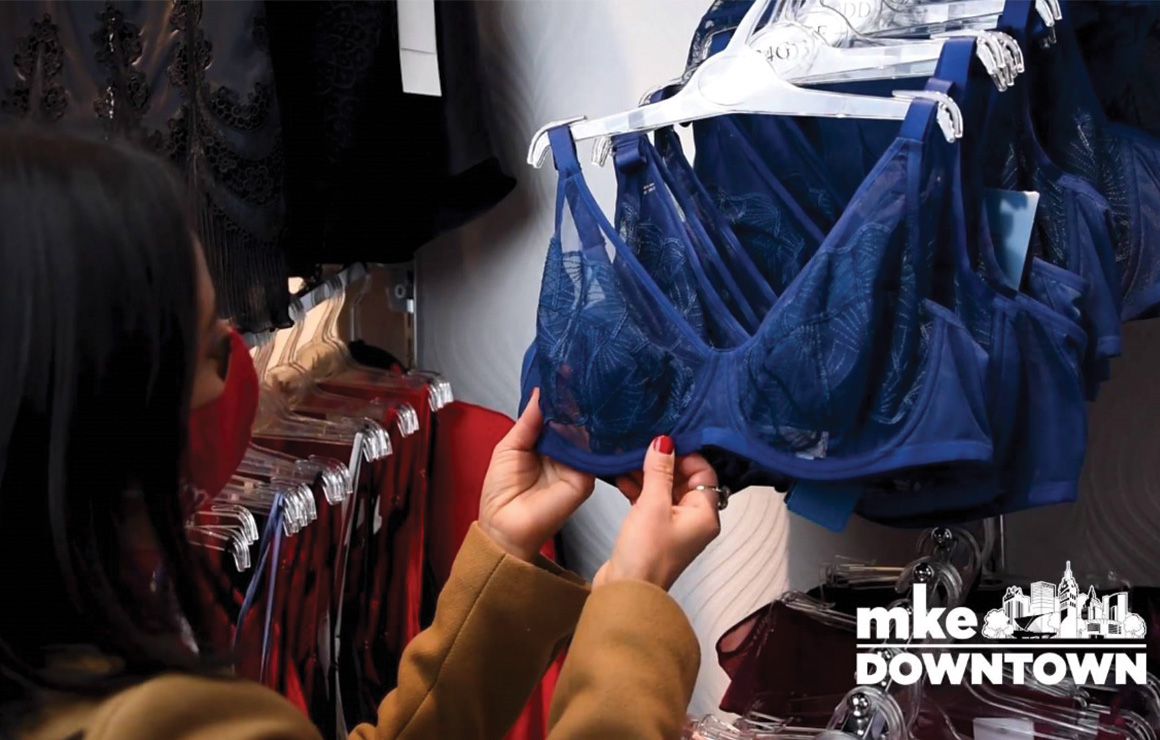 If you're in the mood to "treat yo' self," Downtown's shopping is open for business! Stop by Althea's Fine Lingerie, Water St. Boutique, or Lela Boutique in the Historic Third Ward. Feeling extra? Check out these Milwaukee businesses selling masks and buy matching patterns for your crew to wear. Photo courtesy of Estamos Unidos.
5:00 p.m. - End your day with drinks, a dazzling view and delightful company. BLU Bar and Lounge has a stunning view of Downtown and the lake from 23 floors up. Spoiler alert: you will feel incredibly fancy enjoying your craft cocktail while listening to live jazz with your friends.
Can't safely get together in-person with your besties? Plan a virtual date! Have each of your friends pick up curbside brunch, plop down in front of your respective video cameras and laugh over your homemade mimosas. The fun doesn't have to stop there - share a virtual event together. VISIT Milwaukee's Giving Fest has awesome online options on February 13th: live stream local artist Zach Pietrini's concert at the Ivy House, paint and sip with Splash Studio, or learn how to cook up dinner with help from the chefs at Glorioso's in the comfort of your own kitchen.
However you spend Galentine's Day this year, remember it's truly about taking the time to care for your relationships and celebrate those you love.
About the Author: Terese Radke is a recent graduate of the University of Wisconsin-Milwaukee and the Special Events & Marketing Intern with Milwaukee Downtown, BID #21, advancing downtown's strategic priorities through marketing, events and social media.
Posted in:
Arts & Culture
Posted in:
Shopping
Posted in:
Dining & Nightlife