Out of Hibernation, Massimals MKE are here
January 21, 2021 /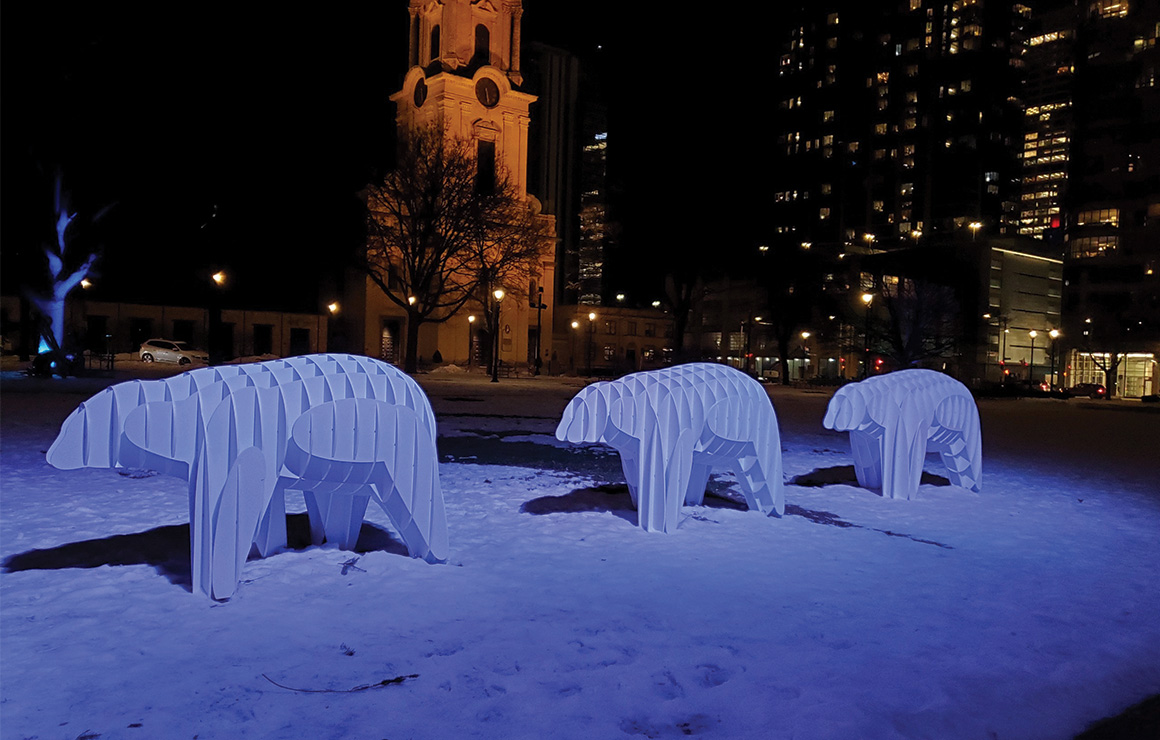 If you stop by Cathedral Square Park, you'll find some wild characters walking through. Massimals MKE, Milwaukee's newest art installation, was installed last week, and are spending the winter downtown until spring 2021.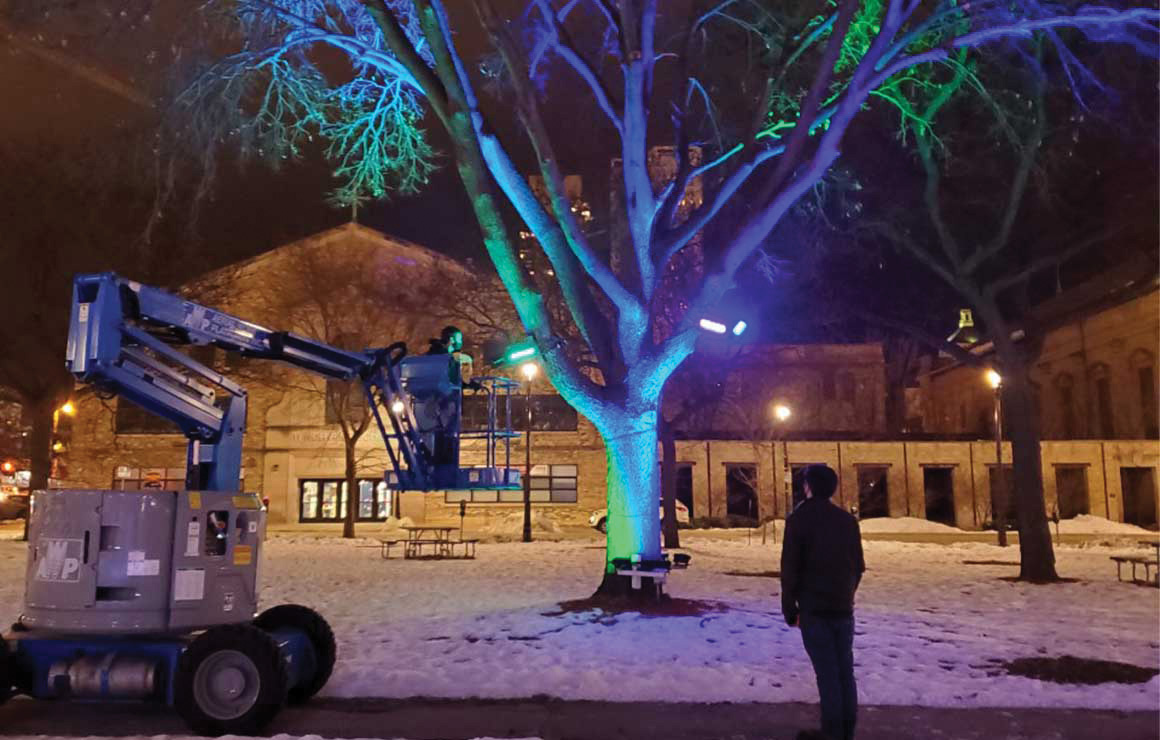 Created by artist Jason Scroggin of Scroggin Studios, Massimals are 1:1 scale bears made out of almost 40 interlocking pieces that fit together like a 3-D puzzle. Just when you thought this display couldn't get any cooler, the bears and surrounding trees will be lit up at night with colors inspired by the Aurora Borealis (Northern Lights) installed by Majic Productions. This public art display brings new life and cheer to downtown as well as extra pretty light at night in the park. 
While I usually wouldn't encourage you to interact with roaming bears, this is a unique occasion. Massimals MKE are friendly creations perfect for a fun photo op. Even bring your furry friends to pose alongside the sculptures!
Students from UWM's School of Architecture and Urban Planning and staff from Sculpture Milwaukee helped Jason Scroggin bring Massimals out of hibernation. They partnered with the artist to assemble the five Massimals in small, socially distanced groups inside the Wisconsin Center District earlier in January. 
While you enjoy the bears in Cathedral Square Park, Massimals MKE serve as a charming reminder to celebrate safely, not hibernate this season. 
 Follow our bears' journey on social media, or share your experience using #Massimals.
About the Author: Terese Radke is a recent graduate of the University of Wisconsin-Milwaukee and the Special Events & Marketing Intern with Milwaukee Downtown, BID #21, advancing downtown's strategic priorities through marketing, events and social media.
Posted in:
Arts & Culture
Posted in:
News