Business Spotlight: Feel at home at Canary Coffee Bar
January 14, 2020 /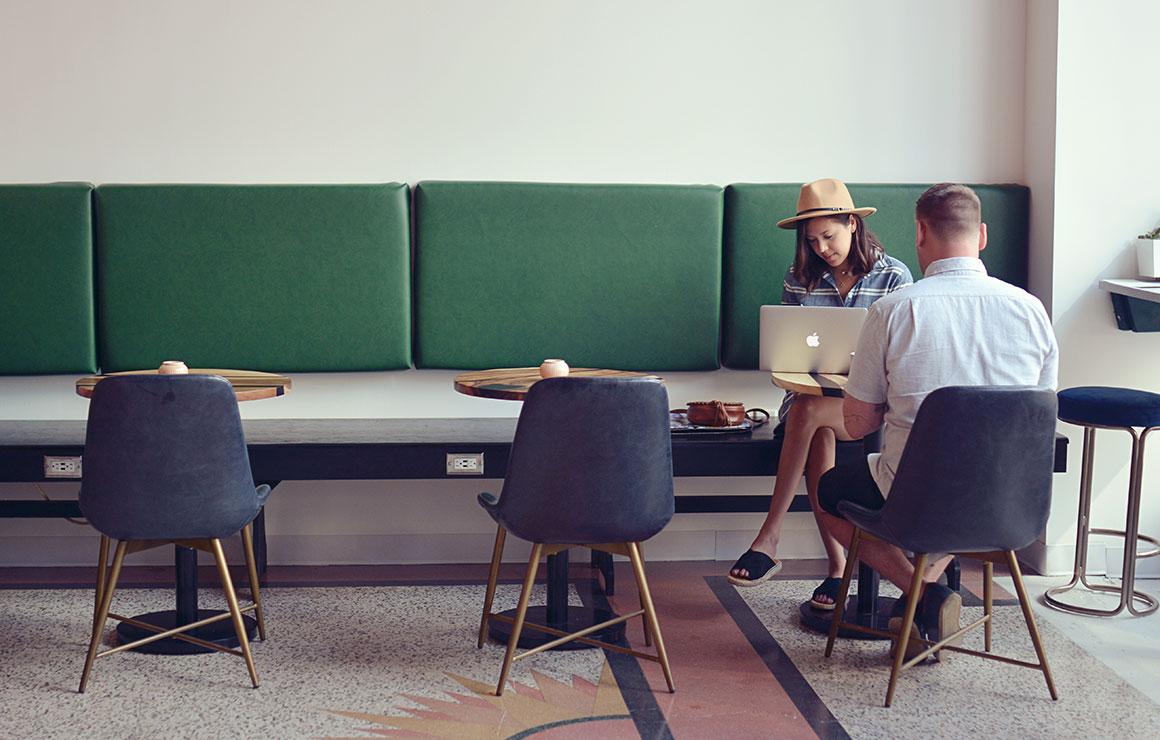 Canary Coffee Bar opened its doors to the community in late August 2019. Located at 720 N Old World 3rd Street, owners Colin and Emily Whitcomb opened the coffee bar with a "desire to be a part of an urban community with historic architecture and an under-served market."
Alongside sunlight beaming through the large street-level windows, customers experience a relaxed, personal and positive space with a focus on service. Canary is at its best when people stay around for a while and let the friendly baristas shine. Unconventional for a coffee bar, Canary features a seated table and bar service so customers never have to wait in line!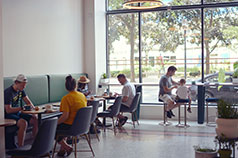 The menu draws the customers in, with its wide variety of coffees not found at other shops. From pour-overs to seasonal signature drinks, customers are bound to find a new favorite. They proudly serve the widest coffee menu in the city, distinct teas and impeccably prepared espresso drinks. For the more adventurous, coffee flights are available for sampling. Aside from coffee, Canary Coffee Bar also serves up bites like pastries or tartines. Catch them on weekdays from 7 a.m. to 9 p.m. and on weekends from 8 a.m. to 9 p.m.
As Colin expresses, "The experience can be almost seamless (no lines!). We have high-quality tea and the most diverse, well-curated coffee menu in the City. The space has a nice view of the 310W plaza, original terrazzo tile, comfortable seating and baristas who are there to make you feel at home."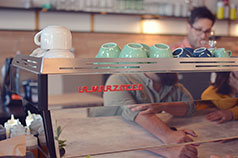 Canary Coffee Bar is part of downtown's increasing vibrancy. The owners are most excited about the new 3rdStreet Market Hall at The Avenue and the synergy they have with it. The Symphony Orchestra project is also on their radar as the landscape of W. Wisconsin Avenue continues to evolve. Canary Coffee Bar owners also worked with staff at Milwaukee Downtown, BID #21 to receive a Business Development Loan Pool (BDLP), to help kick-start their renovations of the space. The BDLP program is a potential source of financing to assist in downtown commercial revitalization efforts.  
"We were excited to work with Colin and Emily from the very beginning. Their desire to breathe new life into a long-vacant storefront and add to the vitality of Westown made them a perfect candidate for our loan program," says Matt Dorner, Economic Development Director with Milwaukee Downtown, BID #21.   
To view their menu or hours of operation, visit their website at canarycoffeebar.com and follow them on Instagram @canarycoffeebar. 
About the author: Claire Neville is Milwaukee Downtown's Special Projects Intern, advancing Milwaukee Downtown's strategic priorities in the realm of economic development and public space management. Imagery courtesy of Canary Coffee Bar. 
Posted in:
Business Spotlights
Posted in:
Shopping
Posted in:
Dining & Nightlife