Downtown's Cozy Coffee Shops
January 10, 2020 /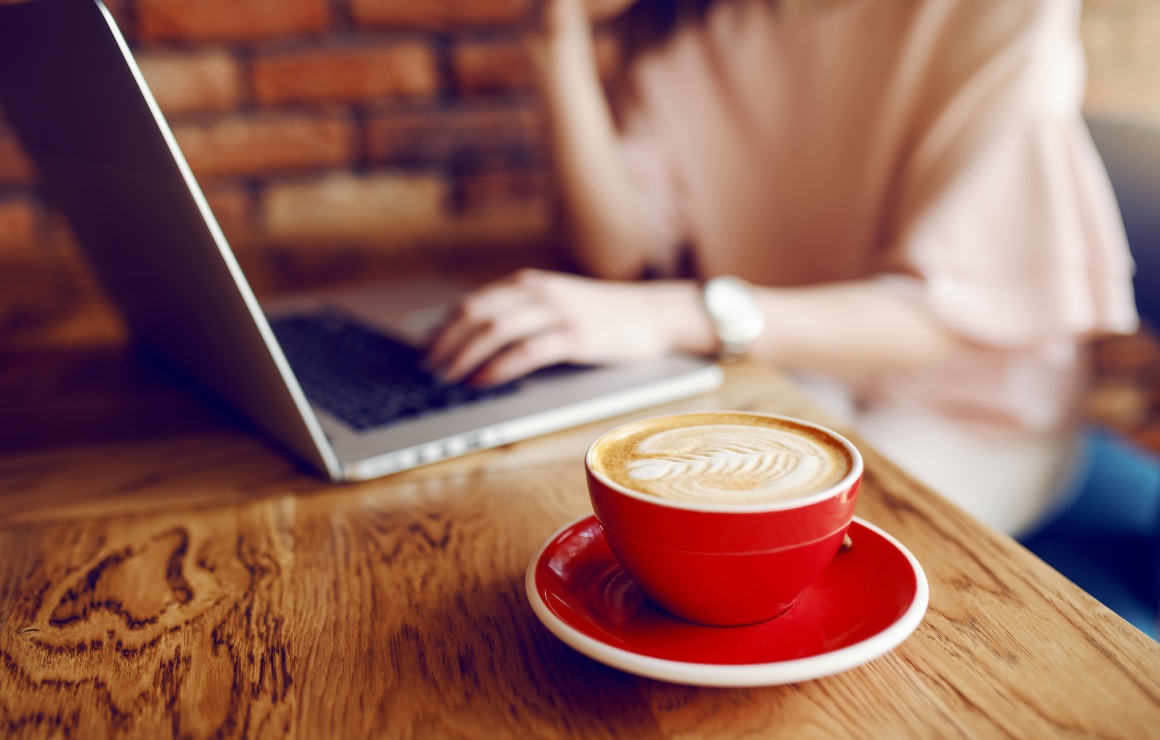 January's chilly temperatures and early sunsets make for ample opportunity to put your New Year's resolutions into practice. Whether you're spending more time with family and friends, starting a good book or getting more organized, Milwaukee has an abundance of coffeeshops that are perfect for keeping you fueled so you can achieve your goals. Check out some of our favorites!
Fairgrounds Coffee and Tea
1001 N. Astor St.
Based in Chicago, Fairgrounds opened its first ever Wisconsin location on Milwaukee's east side in October. Fairgrounds specializes in craft coffee and tea and offers a variety that's sure to make everyone happy. Stop by to build your own cold brew flight, or to try the seasonal Spiced Pear Matcha Latte. Click here for more info.
Canary Coffee
720 N. Old World Third St.
Canary Coffee is one of Milwaukee's newest additions to the coffeeshop scene. Springing up in August of 2019, Canary gives its patrons both a vibrant space and delicious coffee to help fuel their day. Drop in to try the seasonal Espresso Old Fashioned, made with several bitters and your choice of espresso. Click here for more info.
The Coffee Bean
624 N. Water St.
The Coffee Bean is a go-to spot for amazing coffee as well as locally-sourced, farm-to-table dining options. Come into the café to enjoy their comfortable and relaxing environment or order to your downtown office with no additional delivery fee. Click here for more info.
Stone Creek Coffee
275 W. Wisconsin Ave. | 422 N. 5th St.
Take your coffee to new heights by stopping into The Avenue's Stone Creek Coffee, located inside the 2nd Street Skywalk! Want a more in-depth look at how your coffee is made? Stone Creek Coffee's Factory location, located down the road from The Avenue, offers free weekly tours, retro coffee merch, and, of course, incredible coffee. Click here for more info.
600 EAST Café
600 E. Wisconsin Ave.
600 EAST Café is a one-stop-shop for all your locally-sourced catering, cuisine and caffeine needs. With a recently updated food menu, seasonal coffee specials and a cozy atmosphere, 600 EAST Café makes a great destination for both focused productivity and leisurely relaxation. Click here for more info. 
R. Café
Milwaukee Public Central Library | 814 W. Wisconsin Ave.
What better place to get cozy than the Milwaukee Public Library? R. Café is located outside the Central Library's rotunda, and offers an extensive menu containing coffee, tea and a variety of breakfast and lunch options. While sipping your coffee, pick up your new favorite book from the Bookseller, starting at $0.25. Click here for more info.
Alderaan Coffee
1560 N. Water St.
This is the coffee shop you're looking for. Fresh coffee, craft beer and house-made granola and yogurt all in a bright and airy Star Wars-inspired coffeeshop. Stick to a coffee classic or try one of its specialty drinks, including French lavender and Madagascar vanilla. Click here for more info. 
Coffee with a Conscience
1555 N. Rivercenter Dr.
Coffee with a Conscience provides its patrons just that – organic, fair-trade, kosher, locally-sourced coffee, all in a friendly and comfortable atmosphere. Stop in for a cup of coffee or tea or pick up a variety gift box for the coffee-lover in your life. Click here for more info.
City.Net Jazz Café
306 E. Wisconsin Ave.
Enjoy some jazz with your cup of joe! In addition to serving coffee, breakfast, lunch and dinner, City.Net Café regularly hosts live jazz nights inside their cozy and welcoming space. Click here for more info.
Posted in:
Dining & Nightlife