The Workspace Revolution
May 29, 2018 /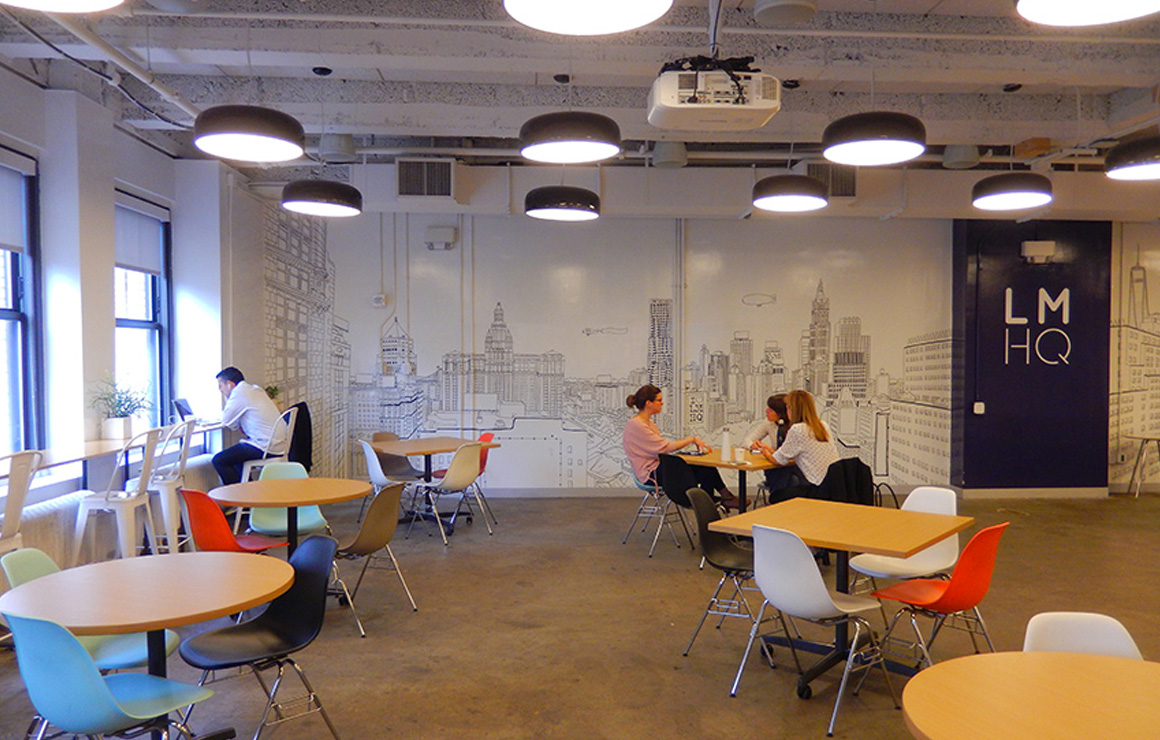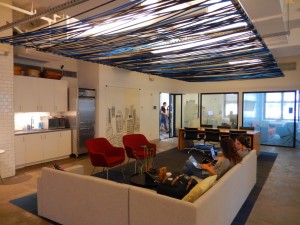 As downtowns across the country diversify their economies and workforce with an influx of new, creative-sector jobs, the standard eight-to-five office model has become obsolete. Meanwhile, the demand for third-spaces, or meeting spaces outside of the typical office setting, has grown. According to Forbes, the number of coworking spaces has increased from 14 documented in 2007 to more than 11,100 a mere ten years later. And, according to Forbes, an estimated 26,000 spaces will host approximately 3.8 million people by 2020.  

To learn more about the shifting landscape of office culture, we turned to Daria Siegel, director of LMHQ, a collaborative work space established in 2015, in the heart of Lower Manhattan and managed by the Downtown Alliance. "LMHQ serves as 'the third space' in between your home and office." Siegel states, "We function as an add-on to your office – get away from your desk and take up some space here, hold a meeting or host an event for up to 200 guests." 
In response to an upswing of new start-ups within the financial district, the space serves as a common ground for networking and exchanging ideas between start-ups and entrepreneurs. "We're not your father's FiDi," says Siegel. Essentially, LMHQ is a white-box carved out of the 20th floor of a Lower Manhattan high-rise, and features 12,500 square-feet of flexible space, including light and moveable furniture, free WiFi, 4,000 feet of white-board walls, and even a java counter. Most importantly, LMHQ has successfully expanded the square-footage of the average start-up in Lower Manhattan, by offering state-of-the-art technology and services in a centrally located space.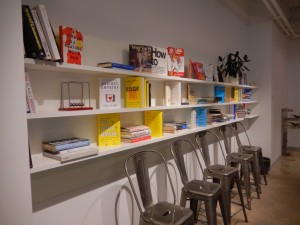 LMHQ's construction was funded by a $2.5 million grant from the State of New York, while the space was furnished by a local furniture provider and technology was provided by Microsoft. Also, local culture is infused around every corner in the space, including a local artist's rendition of the New York skyline and a free book lending program provided by a local entrepreneur. 
In addition, the space has become one of the city's most popular event venues and is rented nearly seven days a week, with free rent available to New York non-profits. A full-time director of events and programs produces three to four public events each month within the space. From a town hall lecture series to private work space, LMHQ is the place to see and be seen in Lower Manhattan.  
Interested in exploring Milwaukee's coworking spaces? Pull up a chair and flip open your laptop at one of these sleek downtown spaces:
Gabriel Yeager is a Downtown Environment Specialist for Milwaukee Downtown, BID #21.
Posted in:
Arts & Culture