Wednesdays are for Westown
June 14, 2018 /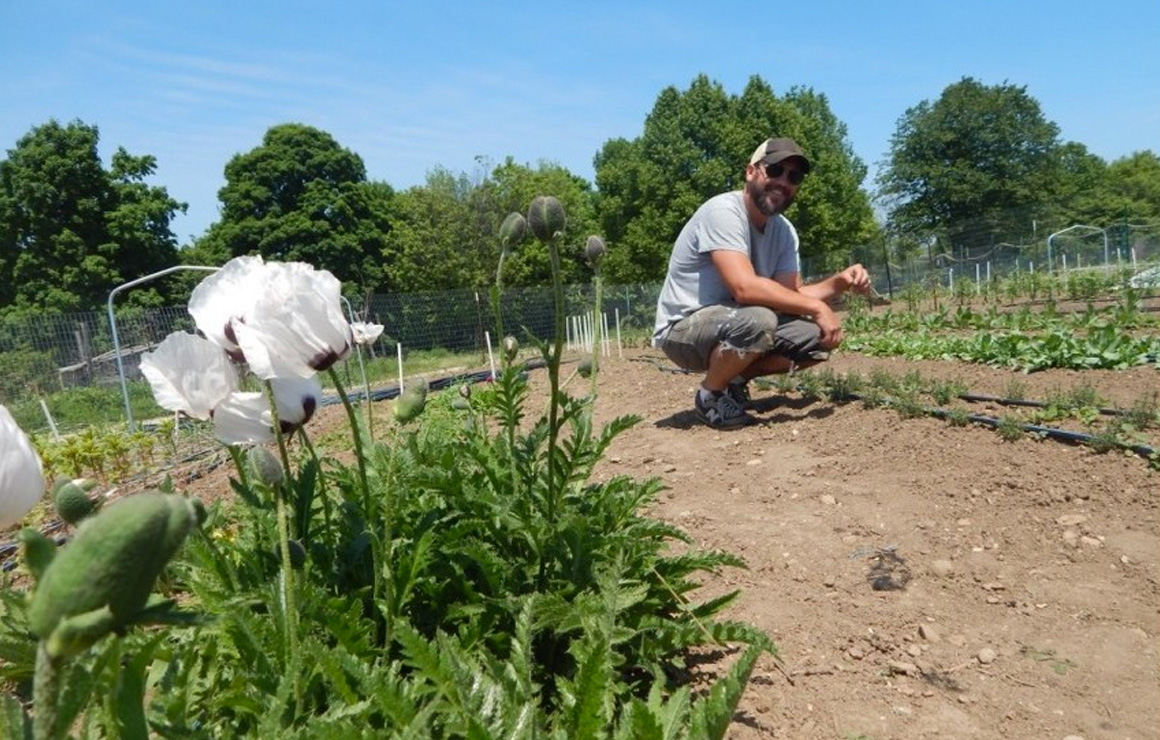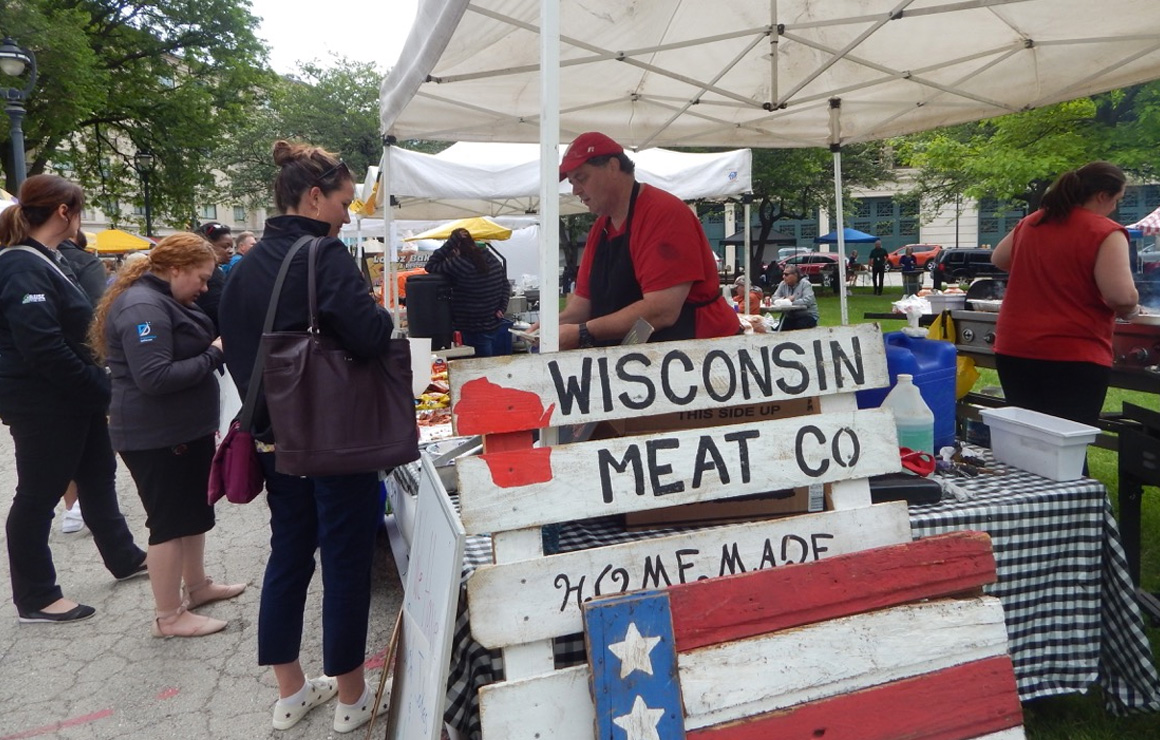 With the start of summer comes weekly adventures at the Westown Farmers' Market in Zeidler Union Square, every Wednesday, now through the end of October, with the exception of July 4. Whether you're looking for locally sourced produce, fresh-cut herbs and spices, or simply a grab-and-go lunch, the Westown Farmers' Market is the place to be on Wednesdays this summer.
"I get all of my weekly produce from the Westown Farmers' Market," says market director, Katelyn Kluft. "In Wisconsin, especially, we see growing support for local, urban farmers and farm-to-table dining." In fact, Westown Association, the organization behind events like the Westown Farmers' Market and River Rhythms, takes pride in its careful curation of farmers, including Aromatic Acres. The micro-farm, owned and operated by Joseph and Carly Ledger, is located on a one-fifth acre of land on the 11-acre UW-Extension leased property in Milwaukee County, just 15 minutes from downtown.
"Our farm is not certified organic; however, we believe strongly in following organic standards on the land we steward," says Joseph Ledger of Aromatic Acres. The Ledgers grow everything from culinary herbs to a variety of specialty vegetables and even edible flowers. On occasion, the Ledgers even meet with local chefs on-site and help select locally grown produce, including Aromatic Acres' fresh cut and edible flowers, which are often rare to find in Milwaukee.
In addition to operating a stand at the Westown Farmers' Market, the Ledgers have partnered with Milwaukee's Forward Courier, a bicycle-powered restaurant delivery and courier service. Their collaboration is expected to hit the streets of downtown Milwaukee later this summer.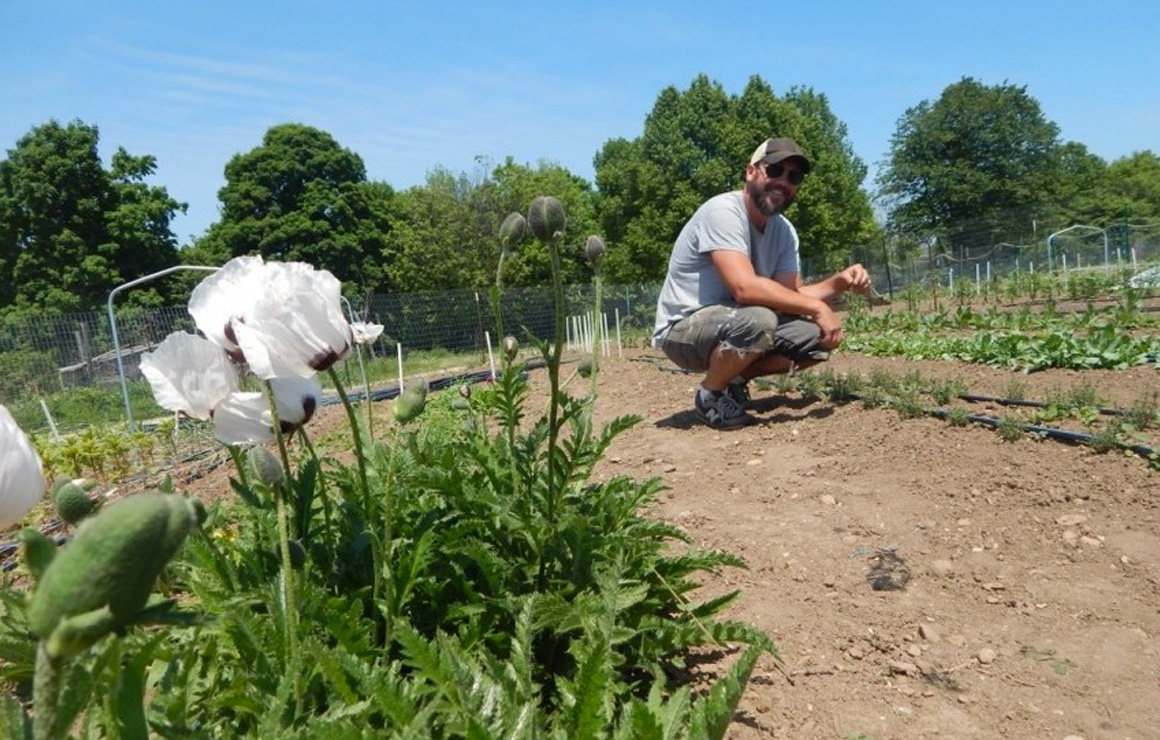 "People are eating more seasonably. If you eat seasonably, you help local growers," says Ledger. So, throughout this summer, enjoy picking up the ingredients for a summer salad or garnishment for a cool cocktail, grown locally in downtown's backyard! Katelyn states, "The Westown Farmers' Market has something for everyone's tastes. It's a wonderful representation of everything Milwaukee has to offer – from great local produce, to different musical acts, to our city's most craved food trucks."
Later this summer, enjoy extra surprises during Customer Appreciation Day on July 25 and Children's Day on August 15. As if that isn't enough reason to visit Westown, stop by River Rhythms in Pere Marquette Park for a free concert on Wednesday evenings thru August 29 or the NEWaukee Night Market on West Wisconsin Avenue, July 11, August 15, and September 12.
Westown, it's where downtown comes together!  
Gabriel Yeager is a Downtown Environment Specialist with Milwaukee Downtown, BID #21.
Posted in:
Arts & Culture