"Then who sent me those Santa letters?"
January 30, 2019 /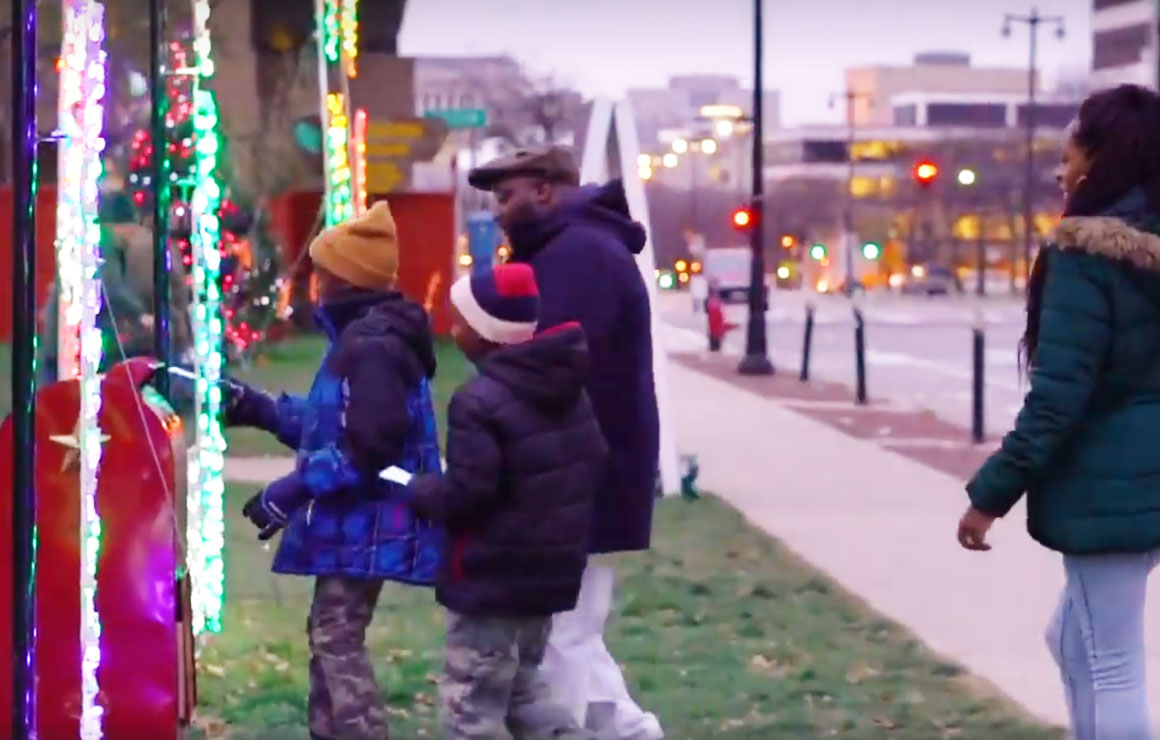 "Then who sent me those Santa letters?" – An Intergenerational Partnership
By Erica Chang
Some kids hypothesize that the red mailbox at Cathedral Square is equipped with an underground tube that safely delivers their letters. Others swear the box is magical. Some are too young to try puzzling it out.
For kids and families, Santa's Mailbox is a wintertime destination – letters are written, holiday wishes made, and envelopes are dropped into the cheery red box.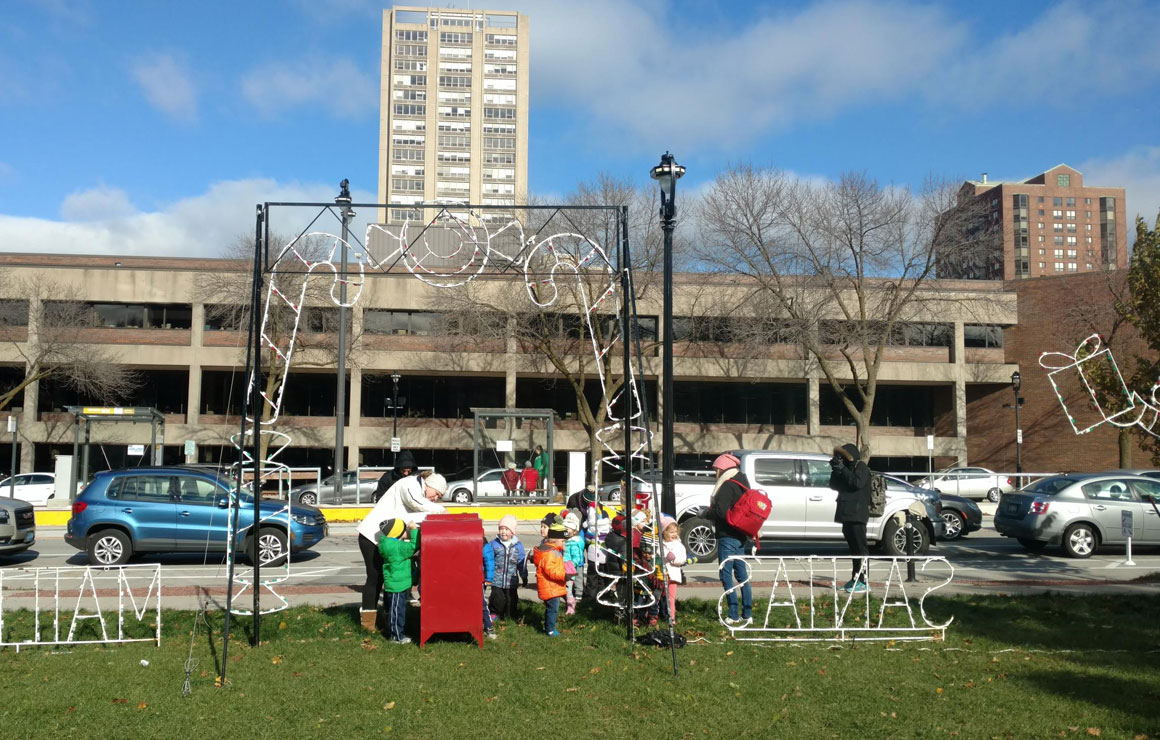 But the truth about the mailbox is a lot more special than most people know. Thanks to local seniors (Santa's "elves") and a partnership with Edvest, kids receive handwritten, customized responses to their letters.
For the third year, Milwaukee County senior centers collectively answered more than 1,600 letters in about 1 month at the end of 2018. The goal is to be sure all responses from Santa are received before Christmas Eve.
Morgan Morgan, Associate Director of Senior Centers at Serving Older Adults, carries the project close to her heart. She and her team coordinate letter-writing parties, festive affairs that provide seniors with all the tools to respond to children's letters.
It's not uncommon to hear participating seniors call out one of the year's hottest toys ("Hatchimals!" "Paw Patrol!") as they read letters. The letters also spark holiday memories for the seniors – some remark on their own childhood traditions, or identify a point of connection with a child some seventy years their junior.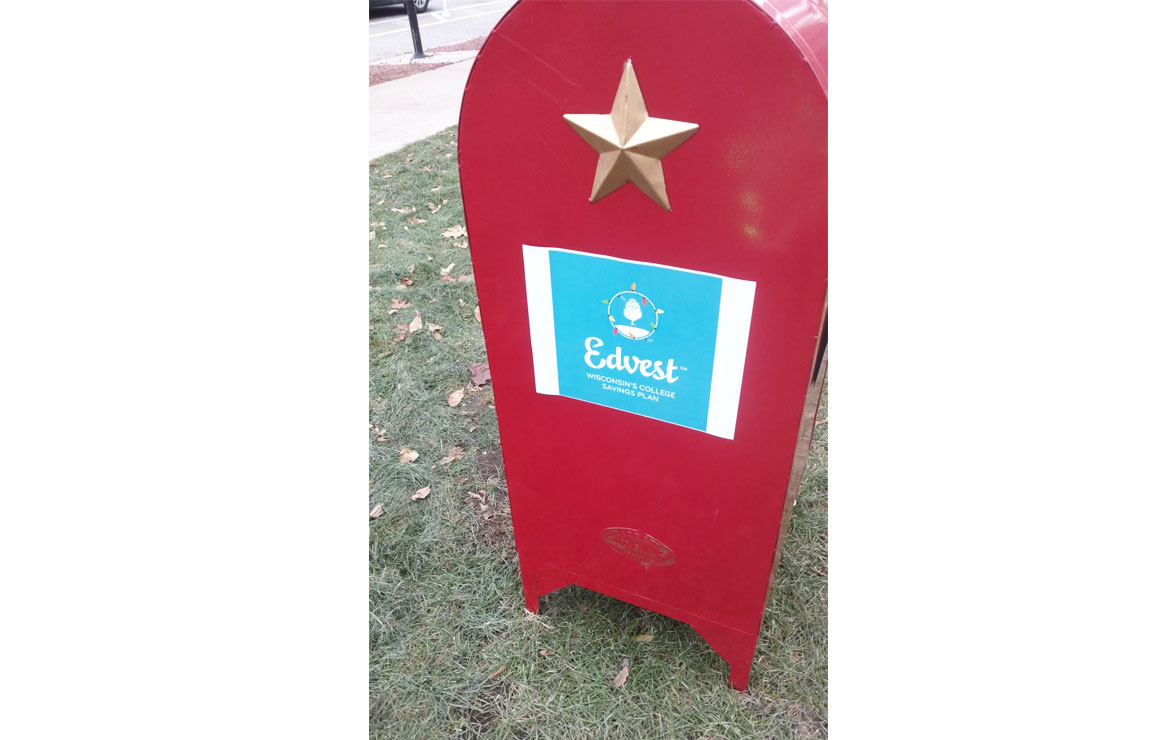 In 2018, Edvest also joined the program as a sponsor, recognizing how Santa's Mailbox draws the community together and encourages intergenerational connection.
"We are proud to have had the opportunity to partner with Milwaukee Downtown to bring Santa's Mailbox to life this past December," said Jessica Fandrich, officer for the Wisconsin 529 College Savings Plan, DFI. "It was a fun way to bring the community together to celebrate the magic of the season, while also raising awareness about the importance of saving for college."
Edvest provides funding for materials, like Santa stationery, North Pole return address labels, and postage. With their support, kids receive letters that could have come straight from the desk of Santa himself.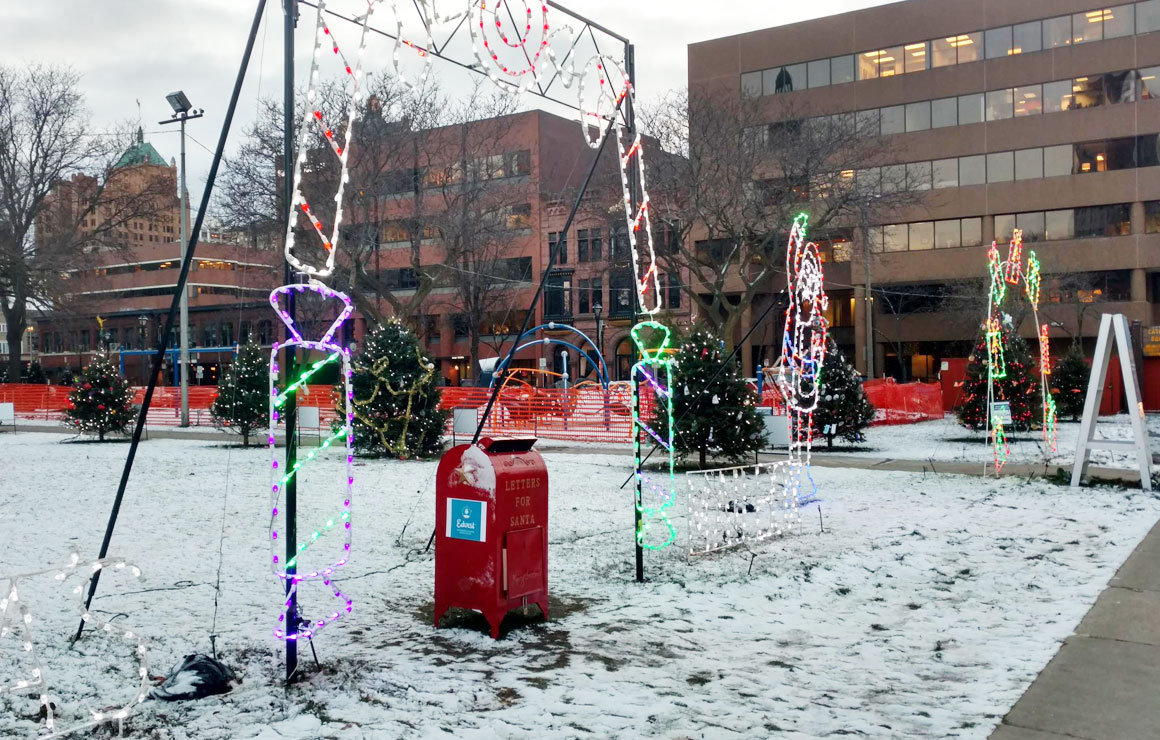 Last month, a letter came in from a mom who has been taking her son to the mailbox for years. Recently he asked to know the truth about Santa. His mom confirmed that his suspicions were correct. "Then who sent me those Santa letters?" he asked.
Mom said she wasn't sure, but whoever it was believes in creating magic for kids. Now that he knows the truth, Mom said, he gets to be Santa for other children. She told him it's the responsibility of those who know the truth to pass the magic on. So this year, after seeing the lights and visiting the mailbox, mom and son went shopping for toys to donate to other kids.
"Thank you for reminding me as a grown-up that there are people committed to making the world a little brighter," she wrote. With the holidays behind us and a fresh year ahead, let's renew our commitment to a brighter Milwaukee, and to the collaborative relationships that move our city forward.
Erica Chang is the Marketing & Events Coordinator for Milwaukee Downtown, BID #21.
Posted in:
News