MKE the Season Bright! Milwaukee Holiday Lights Festival
December 21, 2020 /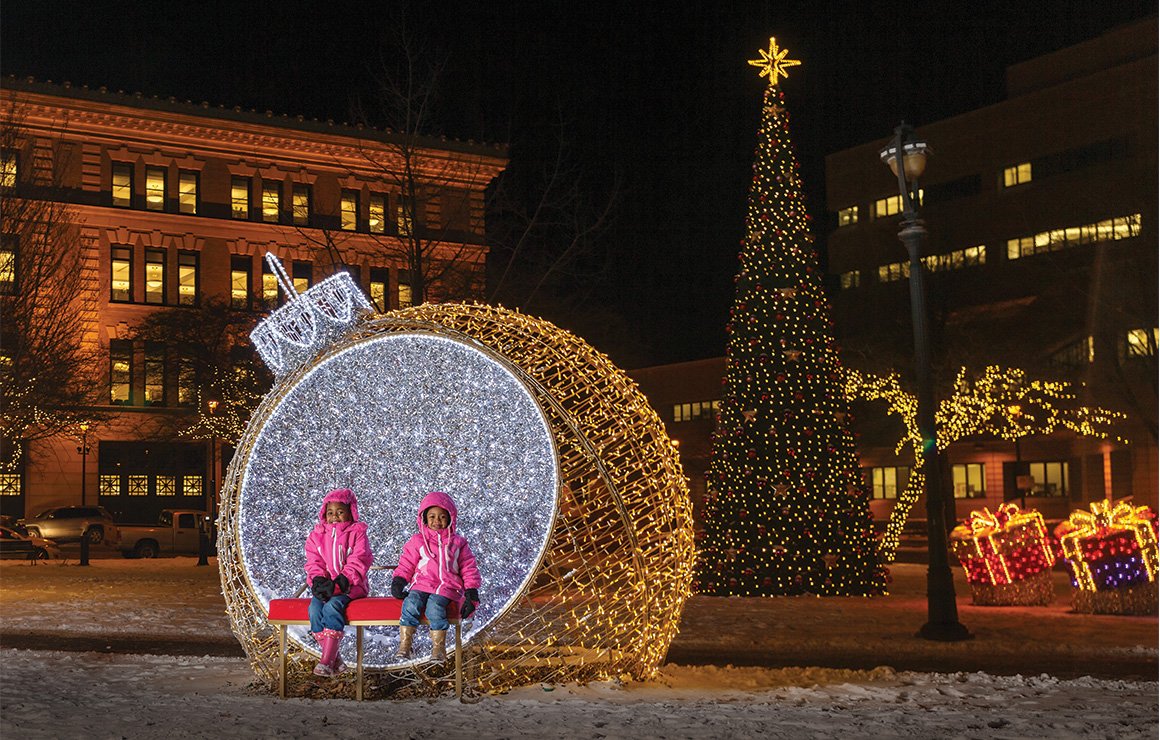 Updated December 21, 2020
Mark your calendars! The Milwaukee Holiday Lights Festival runs from November 19, 2020 - January 1, 2021. 
If sparkling lights make you feel merry, come downtown for the Milwaukee Holiday Lights Festival! From dazzling animated sculptures to interactive festive displays and sparkling street decor, explore more than 500,000 lights that brighten up our parks, streets and skies. Join us for this snowcially distanced celebration!
Whether you walk or drive through the lights, indulge in a self-guided Jingle Bus tour through the iHeartRadio app, safely and at your own leisure. This alternative to the beloved Jingle Bus tour delivers the same magic of the season in a snowically distanced format. Enjoy this conversational audio tour available in English and Spanish.
"Community Spirit Park" at Cathedral Square Park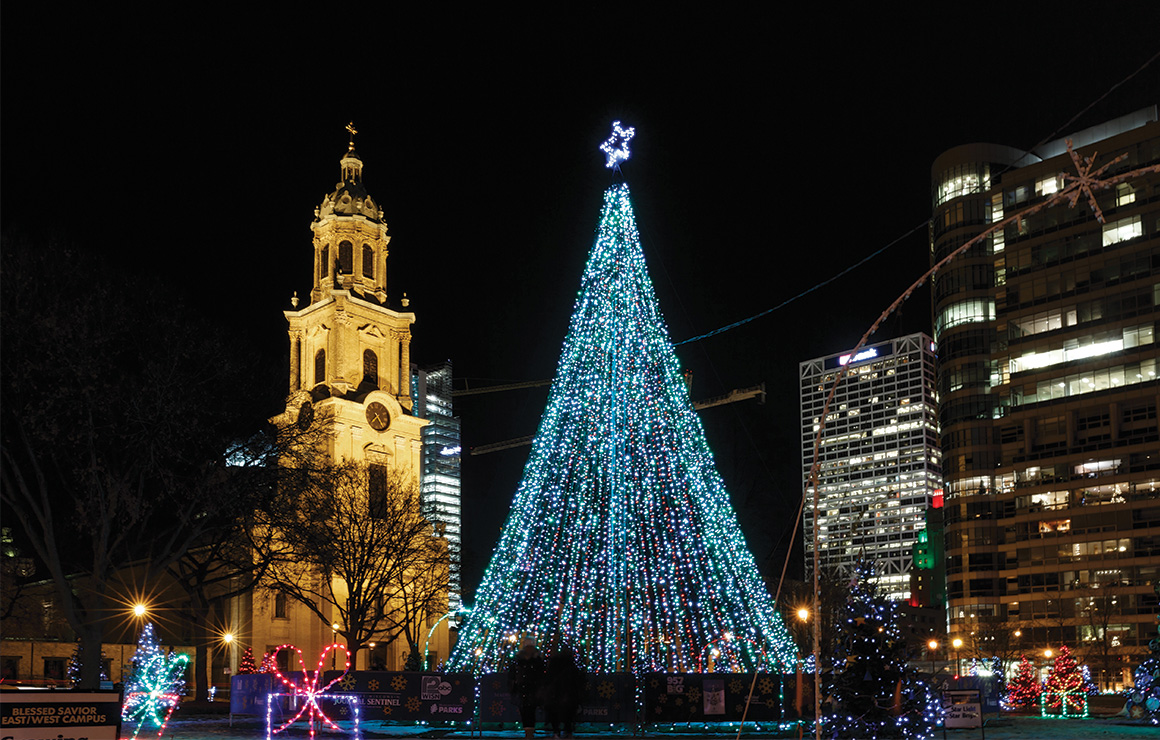 Feel the holiday spirit in the air as you wander through this whimsical forest of 100+ evergreens. Safely decorated by schools and local businesses, each tree is bursting with personality and heartfelt messages. And if you haven't caroled with the park's Singing Tree, try this magical experience as soon as you can! Presented by Madison Medical Affiliates and Ideal Property Management.
"Tinsel Town Express" at Pere Marquette Park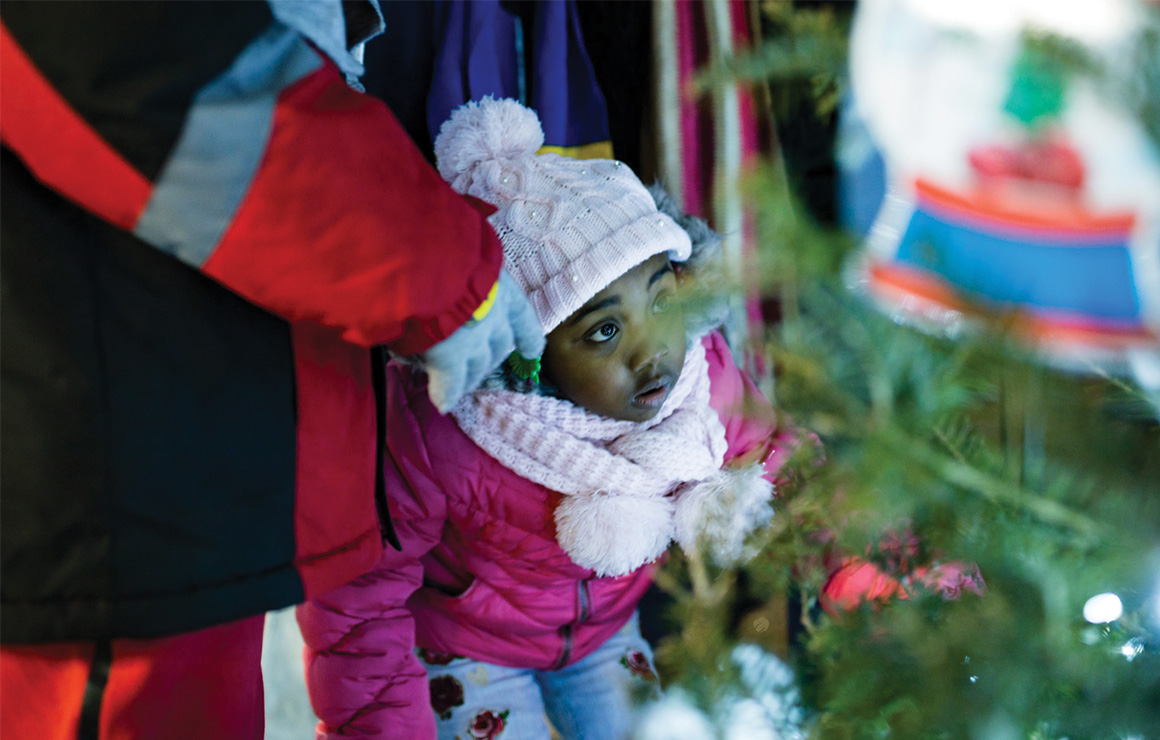 Bundle up and visit this adorable North Pole's scene where elves are hard at work shipping packages (fingers crossed they are wrapping up a sweet gift for you). Don't forget to look over the glimmers of light reflecting on the river as Santa cruises the sky in a helicopter. Presented by Milwaukee County Parks.
Update: Due to strong sales and low inventory, Ideal Property Management's Downtown Christmas Tree Lot in Pere Marquette Park is now closed for the season. Ideal's lots in Shorewood and Whitefish Bay remain open while supplies last. See Ideal's website for locations and hours.
"Polar Plaza powered by We Energies" at Zeidler Union Square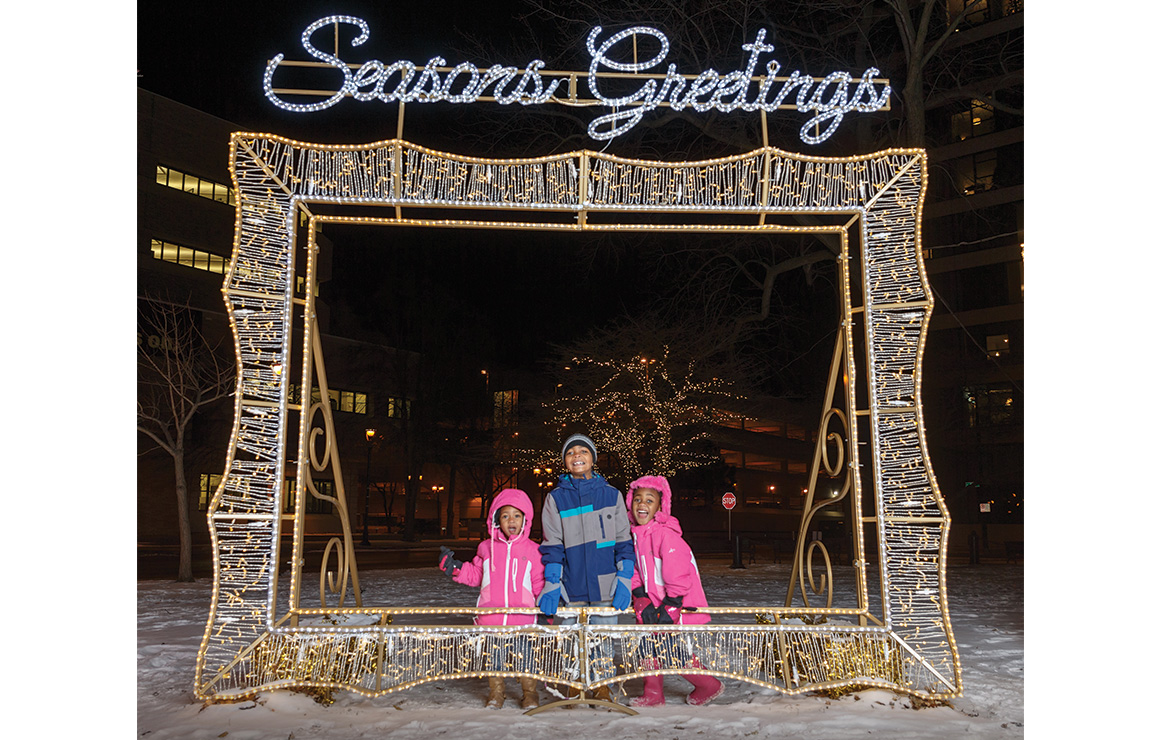 This interactive park is the perfect spot for a silly and cheerful photoshoot. The oversized chair, the flickering fireplace and the Season's Greetings frame will spark memories for those who snap a pic every year and will delight newcomers. Presented by We Energies.
After you take a selfie, enjoy a Jingle Joy Bag full of goodies from local businesses! These treat boxes are only available Thursdays through Saturdays in December, prior to Christmas. Curated by Milwaukee Food & City Tours.
Charming Chandeliers
It's no secret you love these iconic chandeliers - we do too. As you take a drive down Wisconsin Avenue, ooh and ahh as these chandeliers magically hang in the sky and add holiday flair to our gorgeous downtown streets.
Star Power Storefronts
New this year, special downtown storefronts will be aglow with local star power. Spot over 25 well-known Milwaukeeans in these four decorated scenes along Wisconsin Avenue. Storefronts by Retailworks.
The Hoan Bridge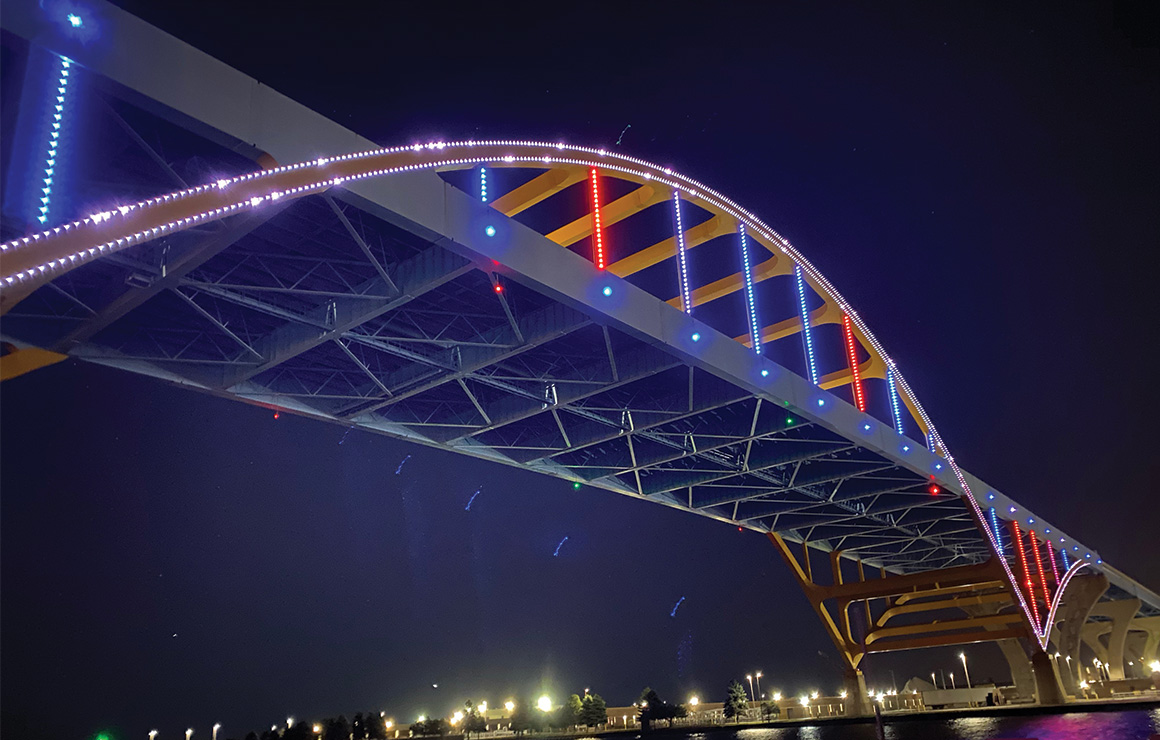 An honorary mention for the illuminated Hoan Bridge! Thanks to Light the Hoan, check out the various holiday themed lighting as this iconic landmark sparkles along our city skyline.
This year's annual Milwaukee Holiday Lights Festival ornament features the Hoan Bridge. Sculpted by Andrew Schumann, this holiday ornament highlights the importance of bridging the community and celebrating Milwaukee. Need a one-of-a-kind gift? Find the ornament here.
---
Tune into WISN 12 Thursday, December 24 at 11:30 p.m. for a rebroadcast of the Milwaukee Holiday Lights Festival Kickoff. Celebrate your holiday with this spectacular variety show. Plus, enjoy a 200-drone show finale over the Milwaukee skyline that creates dazzling displays of holiday images and Milwaukee icons. Milwaukee always shines! Broadcast is presented by Stein's Garden & Home.
For more information on festive events and holiday details, visit the 2020 Milwaukee Holiday Lights Festival brochure.
About the Author: Terese Radke is a senior at the University of Wisconsin-Milwaukee (graduating December 2020!) and the Special Events & Marketing Intern with Milwaukee Downtown, BID #21, advancing downtown's strategic priorities through marketing, events and social media.
Posted in:
Arts & Culture
Posted in:
Dining & Nightlife