Downtown Brings the Bar to You
December 16, 2020 /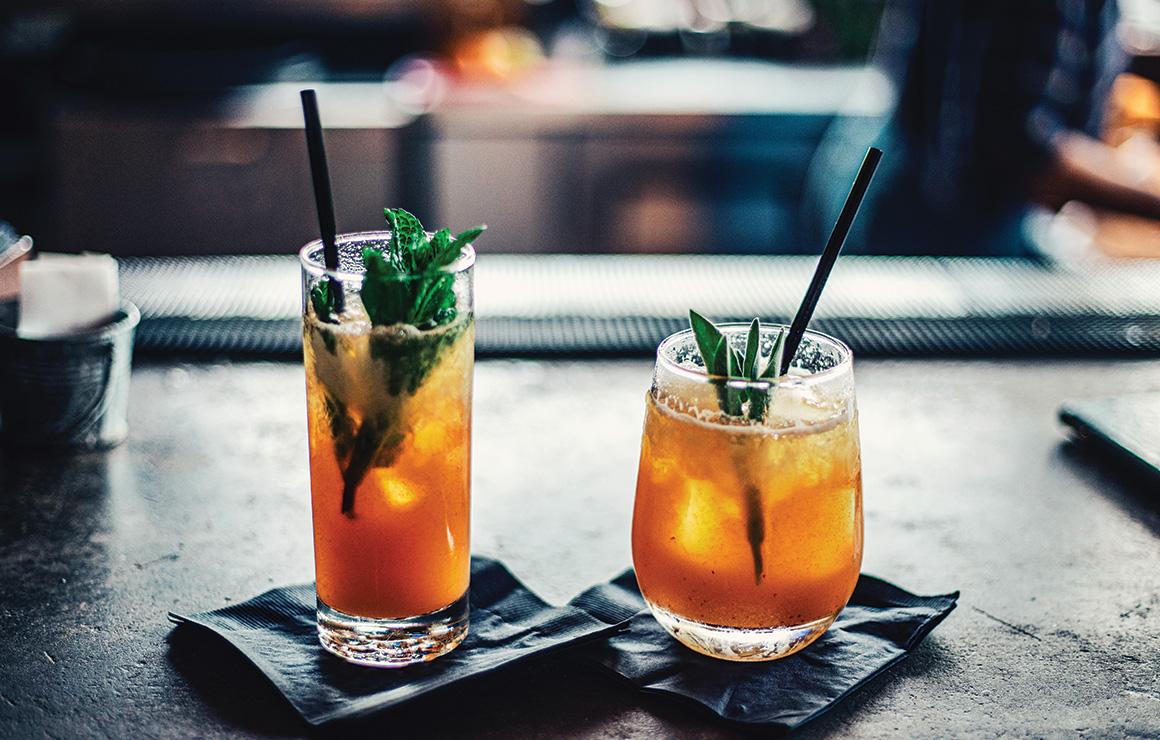 While trying to replicate your favorite downtown cocktail on your own was fun for about 5 minutes, Milwaukee restaurants and bars make it easy to bring the bar home on your next curbside order. Below are options for everyone!
For the custom cocktail connoisseur:
Buckley's created cocktail kits of some of their most popular House Cocktails so you can enjoy them in the comfort of your home. Each kit includes the full set of ingredients and directions for building the cocktail. And since the ingredients come in larger sizes, the kit makes multiple drinks. Some options include the 46 Manhattan, Tommy and Jer-Bear and Nutcracker Manhattan. As you mix up drinks for those in your bubble, act as your favorite bartender would: wipe down the kitchen table, pour free shots and laugh at all your roomies' jokes. For a whole list of cocktail kits, visit Buckley's menu. 
For the beer lover:
Picture yourself holding a pint of beer, discussing tasting notes with your crew of brewery buffs. Sounds pretty good, right? Good City Brewing has the perfect gift for you. With four different pre-packaged beer-themed gift boxes, check out the Milwaukee Lovers' Combo Box ($125). This gift box has a variety pack of four Good City beers, a handmade Hoan Bridge flight paddle, four 8 oz tasting glasses, and a beer tasting note card. Gift boxes are available for pickup at Good City East Side after December 11th. Shipping is not available. Make sure to bring your ID that matches the name on the order! Check out all their gift box options here. Photo courtesy of Good City Brewing.
For the wine devotee:
Zarletti is cleaning out their wine cellar! In an effort to clear out their inventory and support their staff, Zarletti is offering wine that you normally wouldn't find in stores at retail pricing. Interested, but don't know where to start? Chat with wine specialist Bryan Boyce for a personalized selection. If you are looking for a bottle to pair with your takeout meal, the staff is more than willing to make a recommendation. Find your perfect wine selection here.
For the brunch enthusiast:
Brunch has not one, but TWO drink packages ready for pick up with your order if you're in the mood to day drink. You can't go wrong choosing between the Bottle Service Mimosa package ($25), or Bloody Mary package ($35), where you get to choose from six types of House Infused Vodkas. I'd recommend the Bacon vodka for the Bloody Mary, but the Citrus Rosemary Sage vodka does peak my interest... Photo courtesy of Brunch.
For the margarita fanatic:
After a long day, sometimes all you want is a margarita. Vagabond has you covered. Pick up a whole pitcher of RUDY'S CLASSIC MARGARITA ($30). Made with Sauza Blue 100% Agave Tequila, you can get it on the rocks or frozen. If you plan this right, you should be ordering on a Tuesday or Thursday to cash in on $2 tacos. 
For the seasonal drink explorer:
While this assortment of holiday cocktails are not available to take home, Drink Wisconsinbly crafted such delicious drinks, they deserve a shout out! Warm up after a day of shopping in the Deer District with a Cranberry Old Fashioned, Candy Cane Lane Cocktail or Pepe's Hot Buttered Rum. These drinks are only here for a little while, so stop by soon. Photo courtesy of Drink Wisconsinbly Pub.

About the Author: Terese Radke is a senior at the University of Wisconsin-Milwaukee (graduating December 2020!) and the Special Events & Marketing Intern with Milwaukee Downtown, BID #21, advancing downtown's strategic priorities through marketing, events and social media.
Posted in:
Dining & Nightlife