Virtual & Self-Guided Jingle Bus Tours
Although our large, in-person gatherings won't be happening this year, our lights and décor will continue to shine, providing a warm, safe and joyous environment for all to enjoy. In accordance with social distancing guidelines, the Festival has retooled its annual Jingle Bus tour.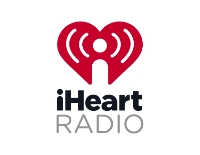 Get acquainted with Downtown's lights and sights via a self-guided audio tour available on the iHeartRadio app. Hop aboard the free tour by listening to five episodes available in both English and Spanish. Just type in "MKE Jingle Bus Tour" in the iHeartRadio app or anywhere you listen to your favorite podcasts, and follow along by car or on foot.
Must-see destinations are also available for exploration on our interactive map, which can be found below.