Know Thyself, Love Thyself – A Principle in Public Space Management
July 31, 2017 /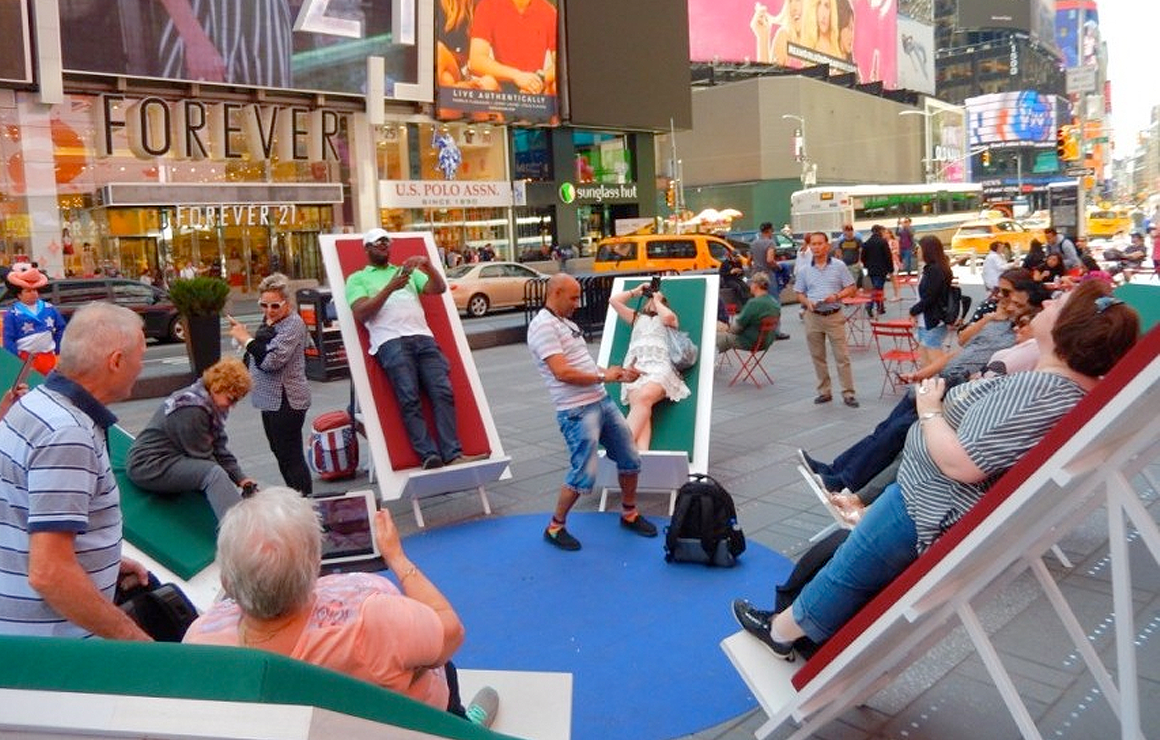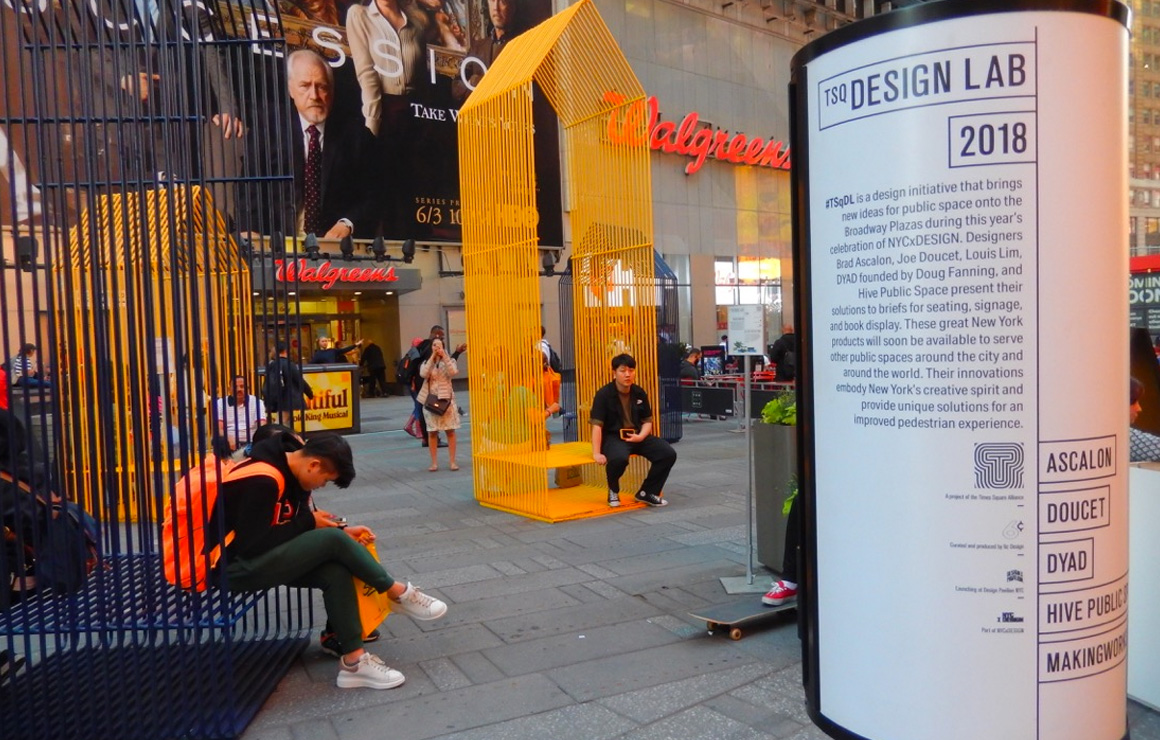 Amidst the chaos of thousands of tourists descending on the "crossroads of the world," one can people-watch while sitting at a bistro table for one, color inside the lines of a New York-themed coloring page or sit back and listen to the echo of a Broadway-performer belting showtunes between performances. It's all part of the Times Square experience, carefully curated by the Times Square Alliance. With over 355,000 pedestrians walking through the "bow-tie" every day, the security, maintenance and programming of one of the world's most renowned public spaces is a 24/7 operation.
The evolution of this New York City neighborhood and its use of public space is a reflection of urban life itself. From its rich history as the home of the New York Times and one of the largest concentrations of theaters in the world, to its downward spiral of urban decay and its unprecedented comeback as a family-friendly destination, Times Square is considered by many as the town square of America. Beyond its giant plasma screens, flashing advertisements and shady Elmo street characters lie characteristics of a profound public space. 
In fact, the Times Square Alliance recently issued "20 Years and 20 Principles of Urban Change," and while most people would say that a Midwestern city such as Milwaukee has few similarities to Times Square, I've realized that we share a common thread—a "beer bottle half-full" philosophy for our love of great urban space.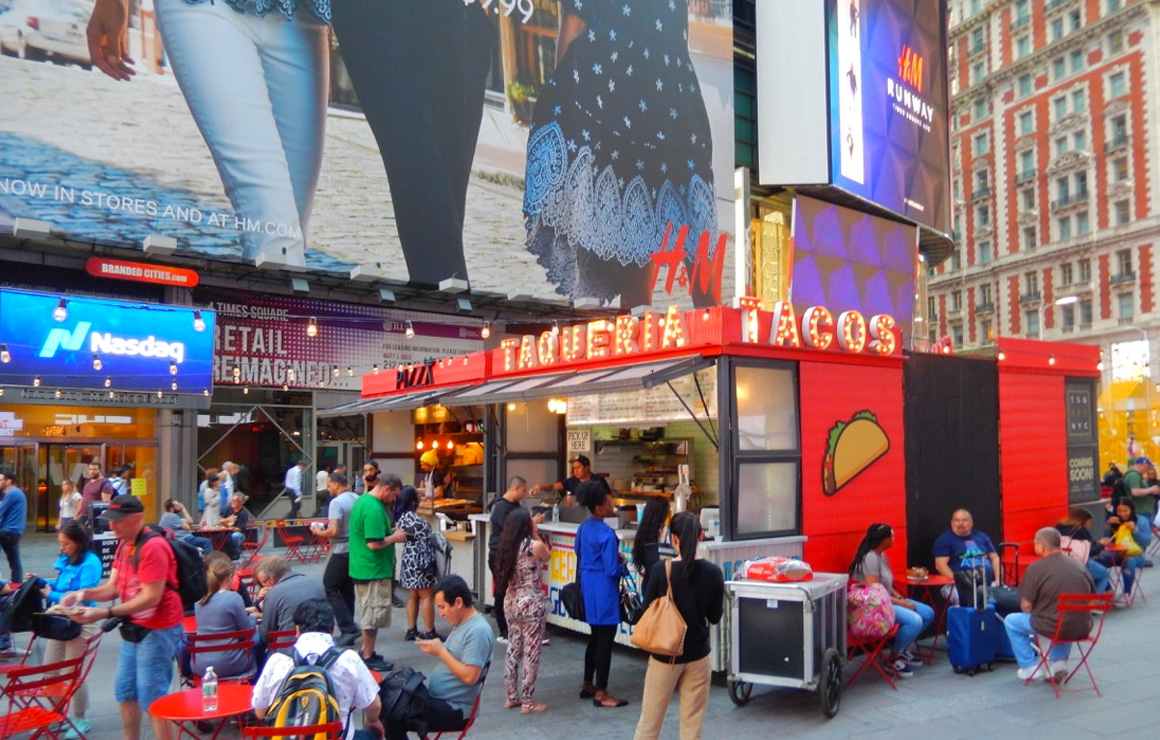 Established in 1992, the Times Square Alliance launched just five years before Milwaukee Downtown, BID #21, with the same goal—making the neighborhood clean, safe and fun. Fast-forward to 2018 and Times Square has evolved into a dynamic work-play destination. Within that same time period, the Times Square Alliance and Mayor Bloomberg administration transformed the streetscape of Times Square from a sea of yellow taxicabs to an urban oasis, fit with spacious plazas and pedestrian refuges. 
With the essential core programs serving as our foundation, across the country, downtown practitioners are asking the question, "What comes after clean and safe?"  Perhaps the Times Square Alliance is at the forefront of creative public space management and programming, particularly in relation to the built environment. Exemplified through a nightly, immersive experience on the giant screens, guests are delighted with a three-minute choreography of intertwining visual art that resonates energy throughout Times Square.
Each month, Times Square Arts commissions a visual artist to choreograph a synchronized symphony of patterns, colors, and images that bring life to the giant screens. And while this particular program may not be suited for any other place in the world, every city can learn an important lesson from this particular program – know thyself and love thyself. In many ways, Times Square embodies the energy of New York City, and the Alliance's ability to build upon this principle has driven innovative and thoughtful programming that is site-specific. "Once you know what's special about your place, love it, nurture it and amplify it," says Tim Tompkins, CEO of Times Square Alliance.
I encourage you share your thoughts on what you love about downtown Milwaukee's public spaces, and, as an extension, what you love about the city as a whole. Send your thoughts to gyeager@milwaukeedowntown.com.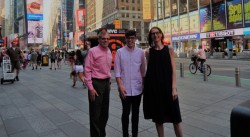 Finally, thank you to the Times Square Alliance staff for the opportunity to shadow and learn from your incredible team!
Gabriel Yeager is a Downtown Environment Specialist for Milwaukee Downtown, BID #21.
Posted in:
Performing Arts