Walking the Talk – JLL Moves to Two-Fifty
February 16, 2017 /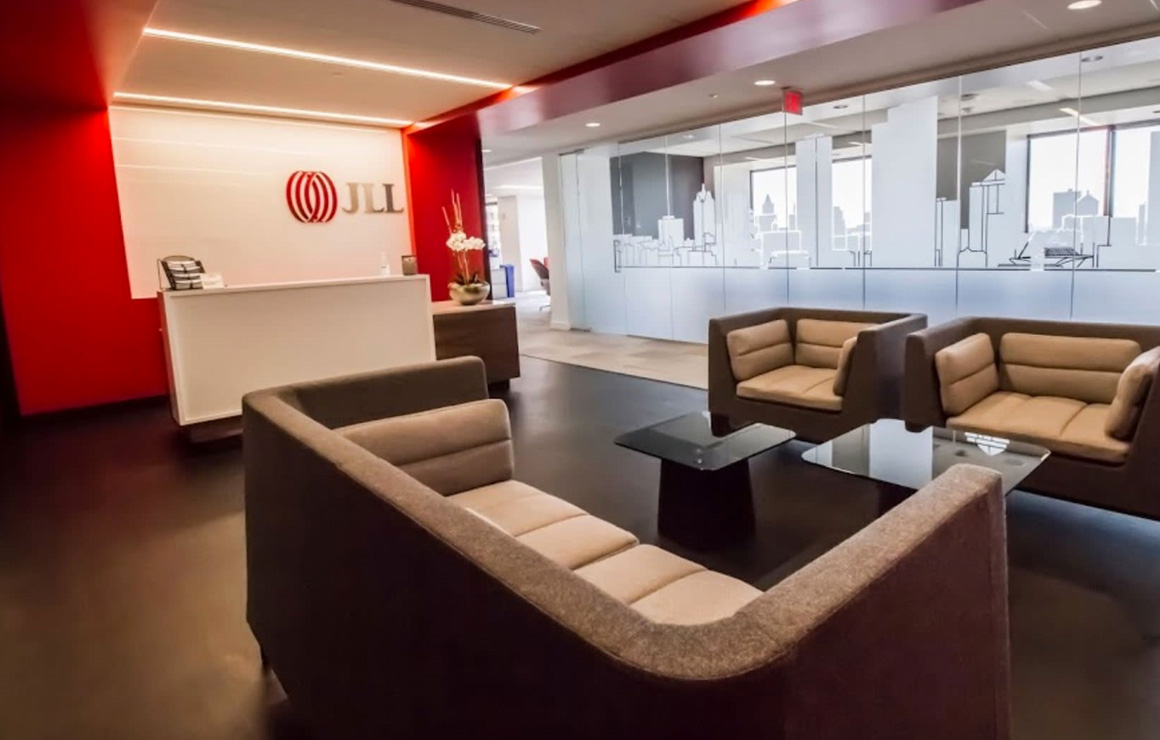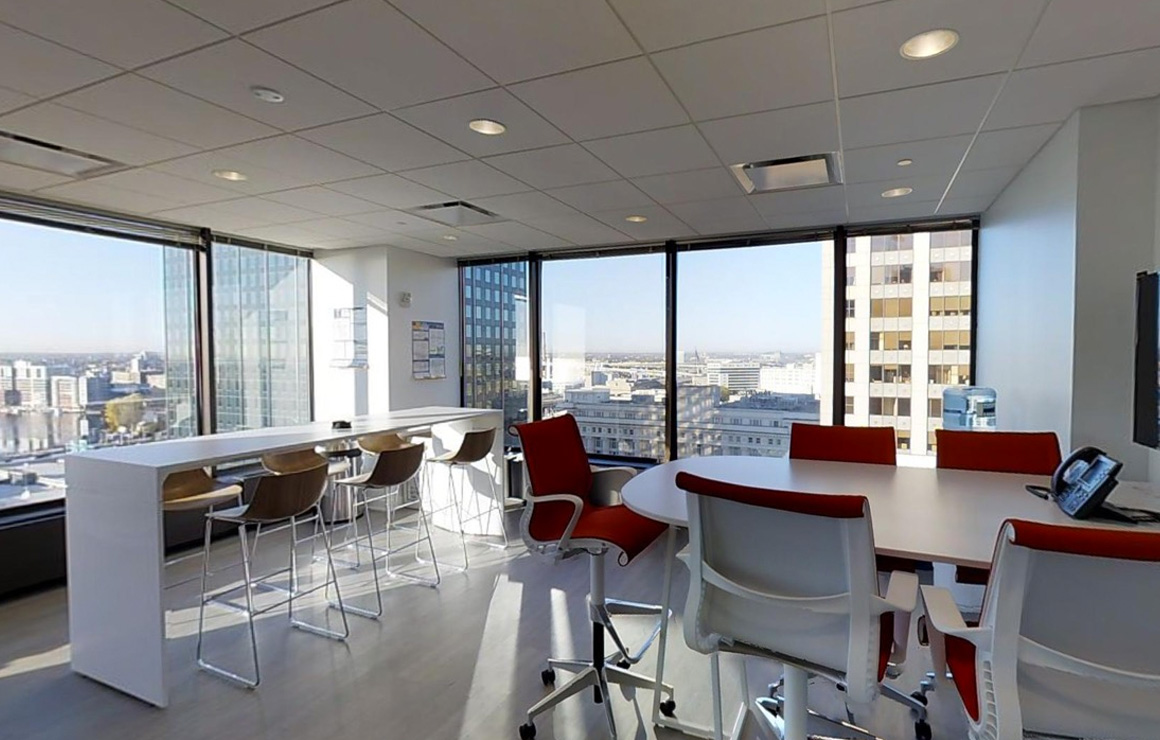 JLL, a commercial real estate agency, is one of the latest companies to join Two-Fifty's, 250 E. Wisconsin Ave., esteemed list of tenants. The firm moved to the building's 17th floor in August 2016 after becoming closely familiar with its competitive advantages and amenities – JLL is the leasing agent for Two-Fifty.
"Two-Fifty has an exceptional location in the heart of the CBD and offers an excellent and easily accessible parking option for tenants and guests alike," said Dan Jessup, executive vice president of JLL.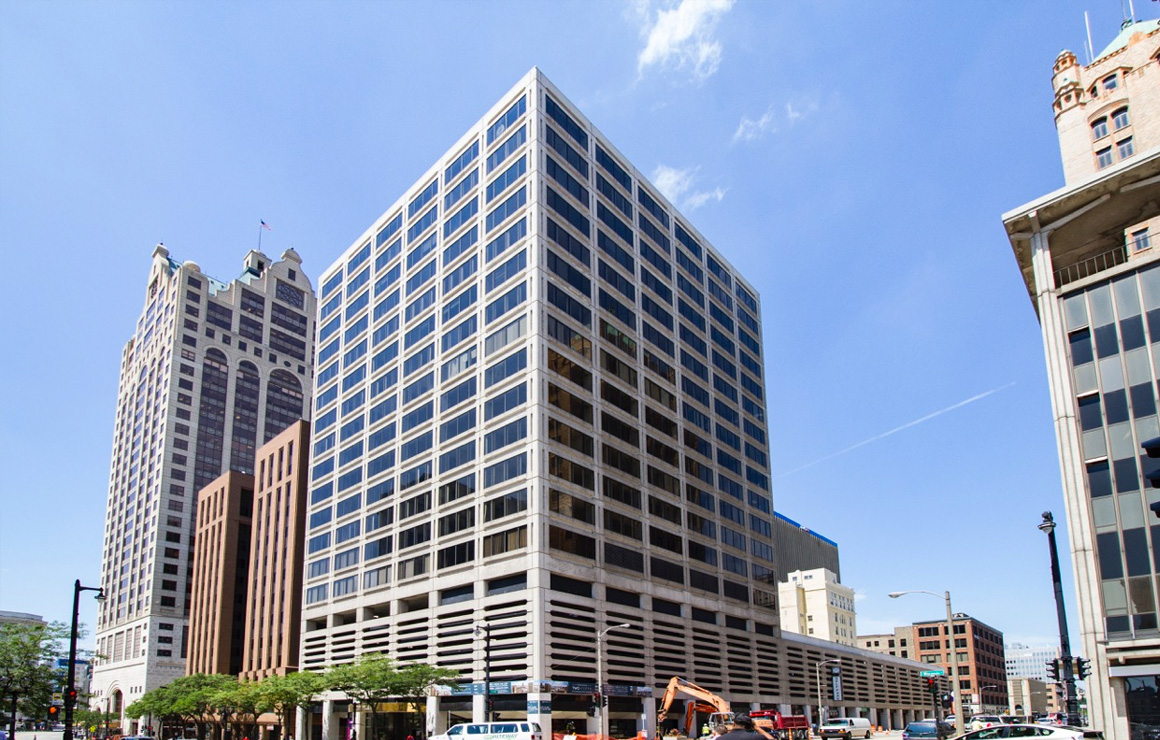 In addition to its location, JLL touted downtown's momentum and the new ownership group's commitment to the property as compelling reasons for their move. Since buying Two-Fifty in 2015, Millbrook Real Estate Company and Fulcrum Asset Advisors have made a significant investment to upgrade the building façade, reception lobby, elevators, common areas and add a new tenant lounge, which features soft seating, TVs and shuffleboard. There is even a bike room!
"Two-Fifty in a way represents downtown Milwaukee," said Marnie Noel, vice president of JLL, who joined the leasing team in August during the move to Two-Fifty. "It was once an impressive building, but was neglected over the years. Millbrook Real Estate Company and Fulcrum Asset Advisors recognized the impressive changes happening in our city and saw an opportunity. Being a part of such a massive undertaking and watching it become something notable, seemed like an extraordinary opportunity."
JLL provides many services to fit every client or potential clients' real estate needs. From strategic real estate planning and management to maximizing ROIs for investors. To learn more on JLL or Two-Fifty, visit www.jll.com/milwaukee/en-us or www.250east.com. Don't forget to take a virtual tour of JLL's new office space by clicking here and begin to imagine the possibilities for your company.
Posted in:
Business Spotlights
Posted in:
News