Wisconsin Avenue Welcomes Allen Edmonds
August 11, 2017 /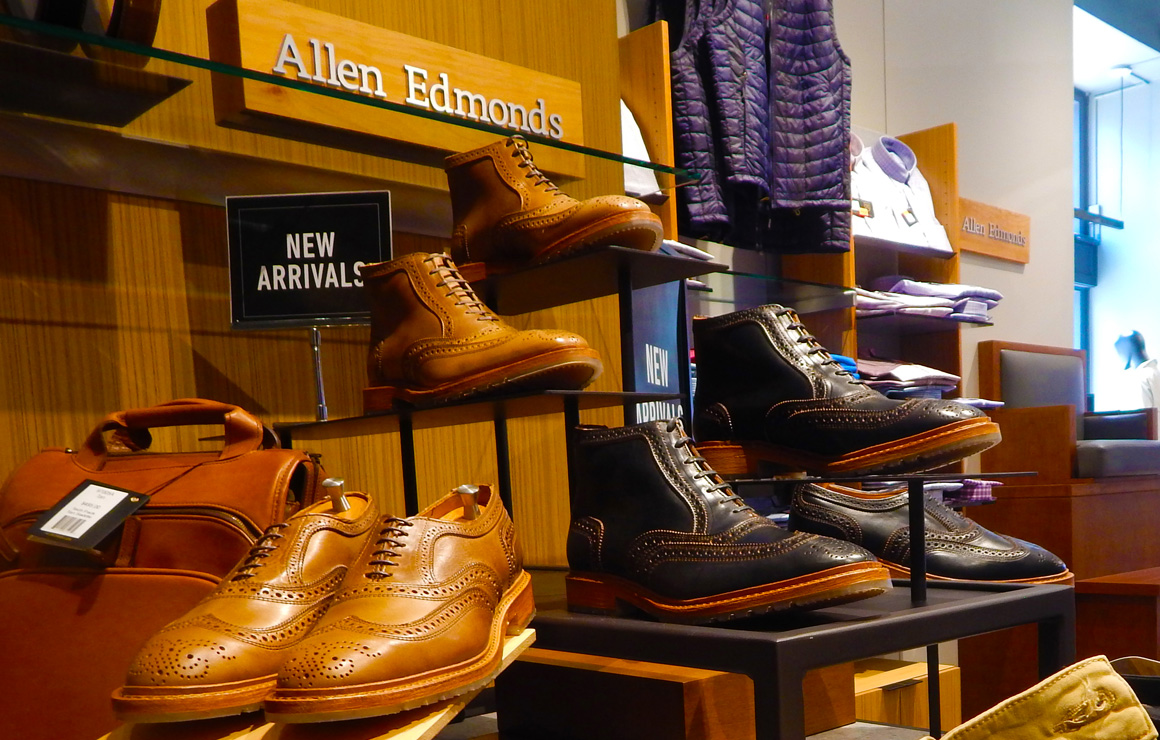 Wisconsin-Based Retailer Opens Downtown Flagship Store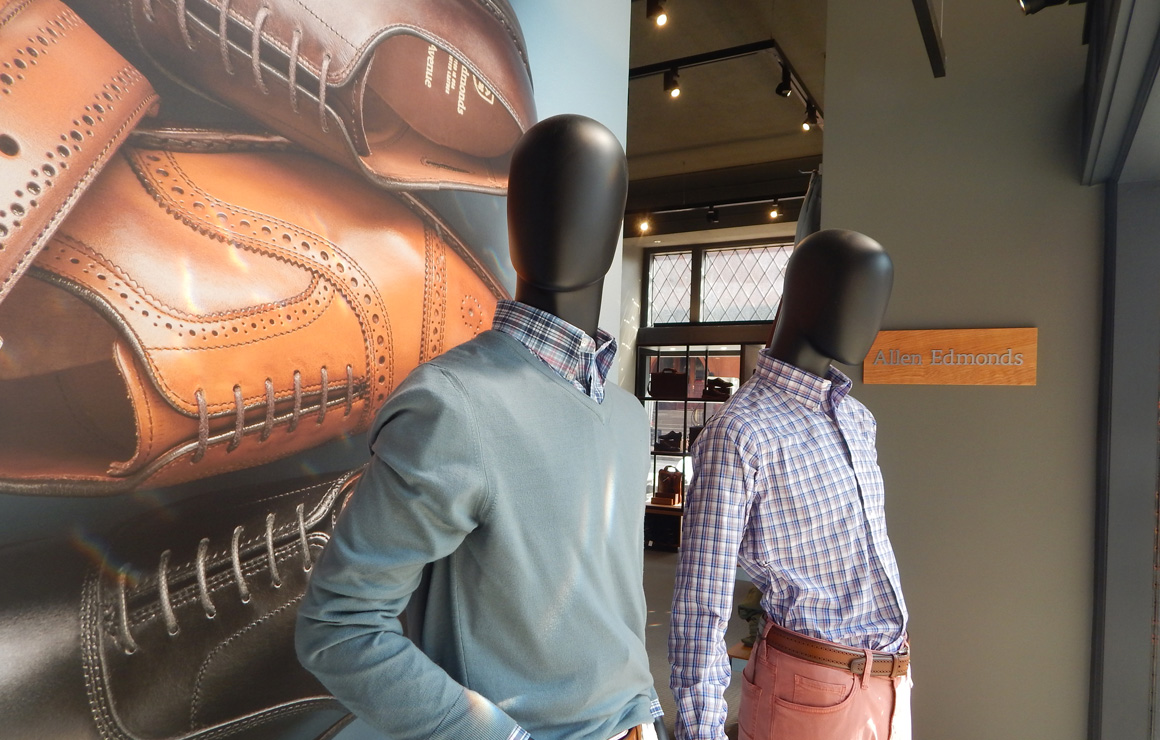 Downtown Milwaukee's Wisconsin Avenue has recaptured the attention of residents, visitors and investors through ongoing economic development activity and highly regarded placemaking projects like the inaugural Sculpture Milwaukee installation and recently completed utility box murals. Also, adding to the vibrancy of Milwaukee's historic commercial corridor this summer, a well-known Wisconsin-based retailer recently opened a flagship street-level location in the iconic Pfister Hotel. Located at the corner of Wisconsin Avenue and Jefferson Street, Allen Edmonds opened in June 2017, just in time to welcome visitors for the PGA US Open. The downtown location joins 12 new Allen Edmonds stores that have opened since 2016, including in Seattle, Miami, Los Angeles and Lower Manhattan.
According to Ross Widmoyer, Allen Edmonds Vice President of Retail Stores, their new location is one of the largest in terms of square footage, providing an opportunity to not only feature the iconic dress shoes of Allen Edmonds, but also casual shoes, belts, leather bags, briefcases and apparel. When it comes to opening a downtown location, there are no shortage of reasons. Widmoyer states, "All one has to do is look at the cranes and construction sites around the city to conclude that there is a renaissance occurring in downtown Milwaukee. As a hometown company, we wanted to be a part of it."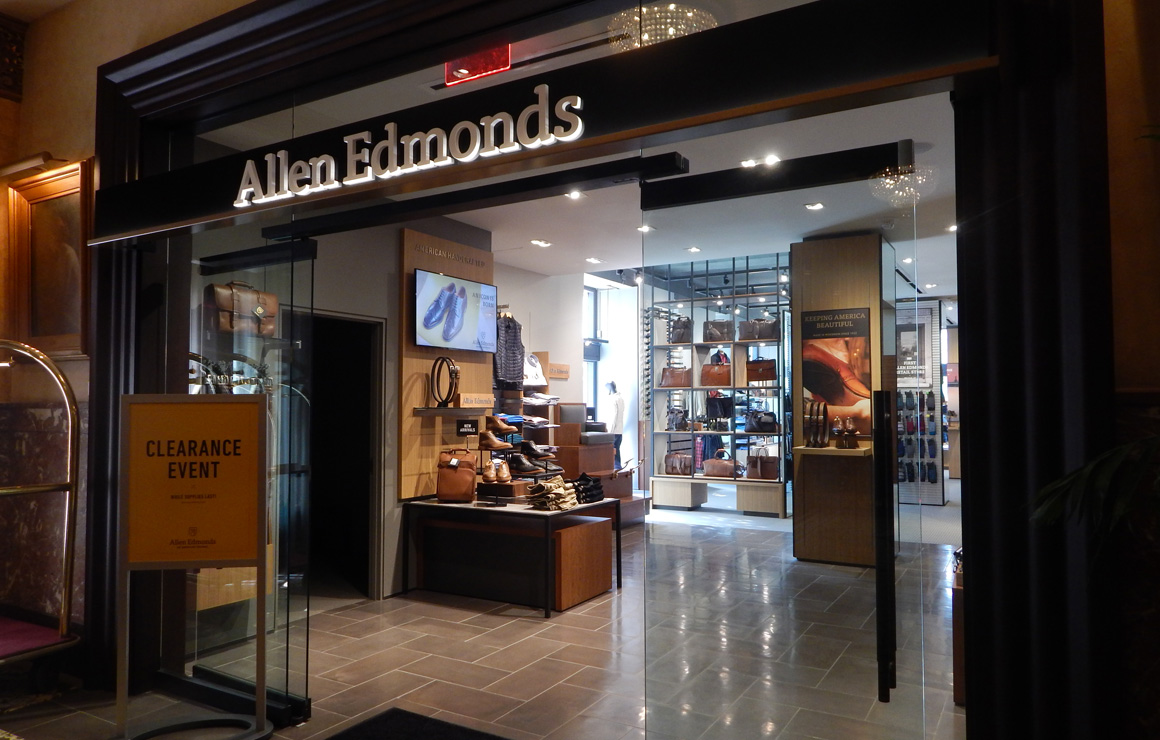 The store's interior evokes the luxury and grandeur of shopping in the heart of the city. With friendly customer service, Allen Edmonds is ready to help you find the perfect pair of dress shoes for any occasion. Widmoyer adds, "As we settle into our new home, we are excited to serve both the out-of-town guests staying at the Pfister Hotel, as well as the growing number of Milwaukeeans that are gravitating towards living and working downtown." For more information, visit www.allenedmonds.com, or stop in for downtown's newest shopping experience. 
Posted in:
Business Spotlights
Posted in:
News