Badger Liquor Finds New Home on Milwaukee River
December 12, 2017 /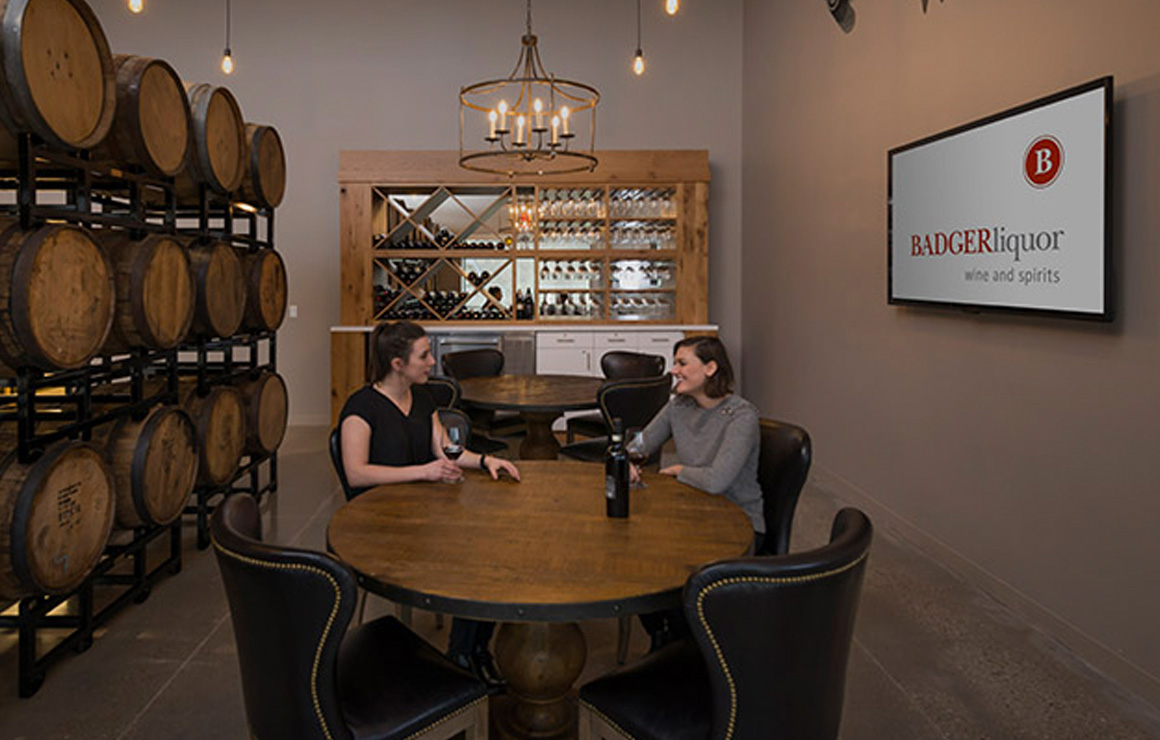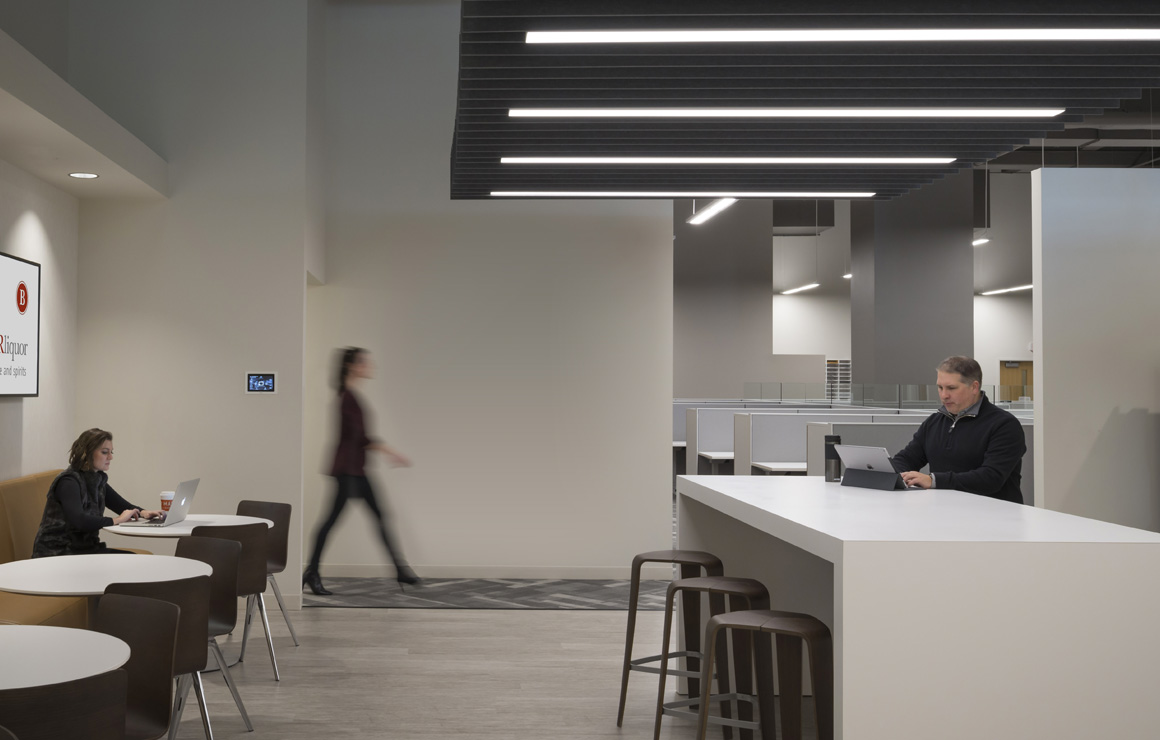 In October, Badger Liquor opened their new office space at 1517 North RiverCenter Drive. The move to Schlitz Park has been in the making for almost two years. It all started when Badger's Executive Committee was looking to future employment and industry trends. Badger CoOwner, Lacey Sadoff had the millennial generation in mind when considering the move, "Today's workforce is driven by what millennials are looking for: great location, nonconventional workspaces, and attractive design. We were able to combine all three at Schlitz Park; it was the perfect fit for the future of our business."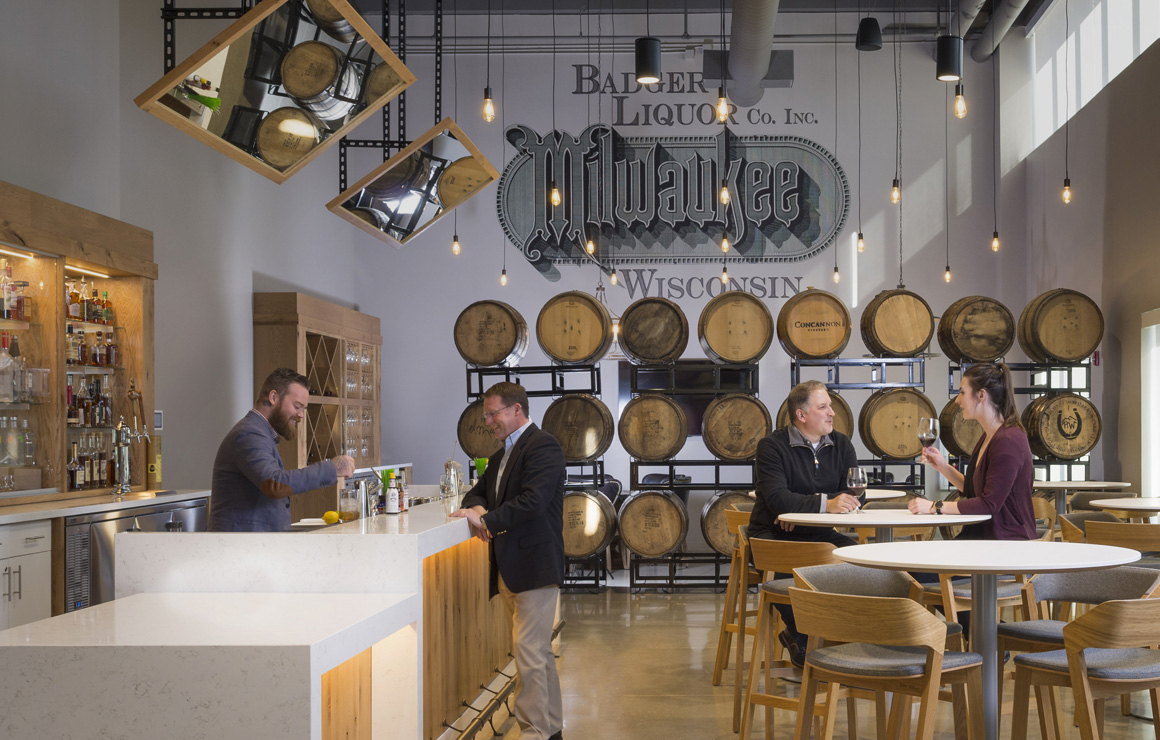 Special care was taken when designing the 24,000 sq. ft. space for 100 of Badger's 400+ employees. Beyond state-of-the-art offices and conference rooms sporting names of grape varietals such as the Chardonnay Room and the Champagne Room, there are several dozen "hotel stations" and standing desks where Badger employers and suppliers from across the state can "dock" to check e-mails and make calls. These stations create a free-flowing work space where everyone feels welcome to come and go. A large kitchen & gathering area anchors the space with a refrigerator packed to the brim with Fiji water for Badger employees. The office ping pong table is often in play to relieve the stresses of the day. But the crown jewel of Badger's Schlitz Park office is the custom-built bar and tasting room flanked with whiskey barrels that is used for training, events, and impromptu happy hours.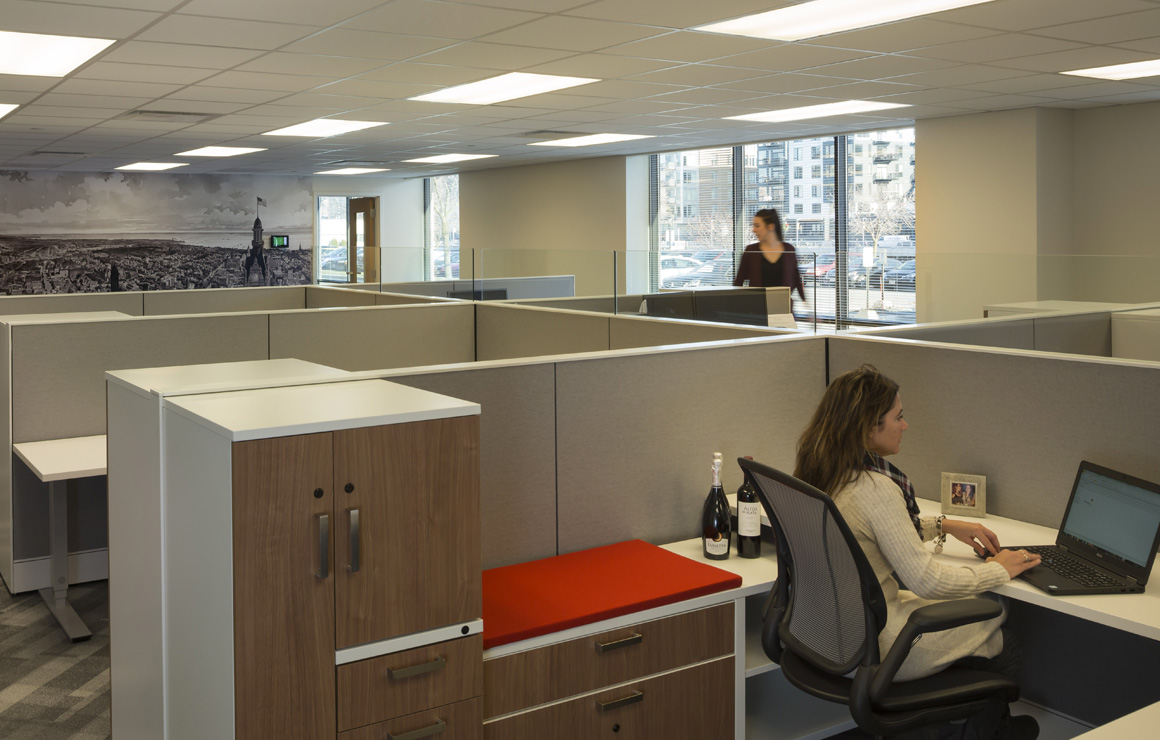 Up until March of this year, Badger Liquor's south office was located in the suburb of West Allis, but the move alongside the Milwaukee River has been a welcomed change. "It was important for us to be building for the future and that meant being in the epicenter of the rapidly-growing Milwaukee market," says Executive Vice President of Sales, John Boulahanis. "We wanted to be close to our customers, provide a cutting-edge space for training and presentations, and be able to share our successes with our suppliers and customers." 
For more information, visit Badger Liqour's website or call 414.546.2060. 
Photography Courtesy of Eppstein Uhen Architects, taken by Peter McCullough
Posted in:
Business Spotlights
Posted in:
News