Get the Scoop on Big Truck Day, May 21
May 2, 2022 /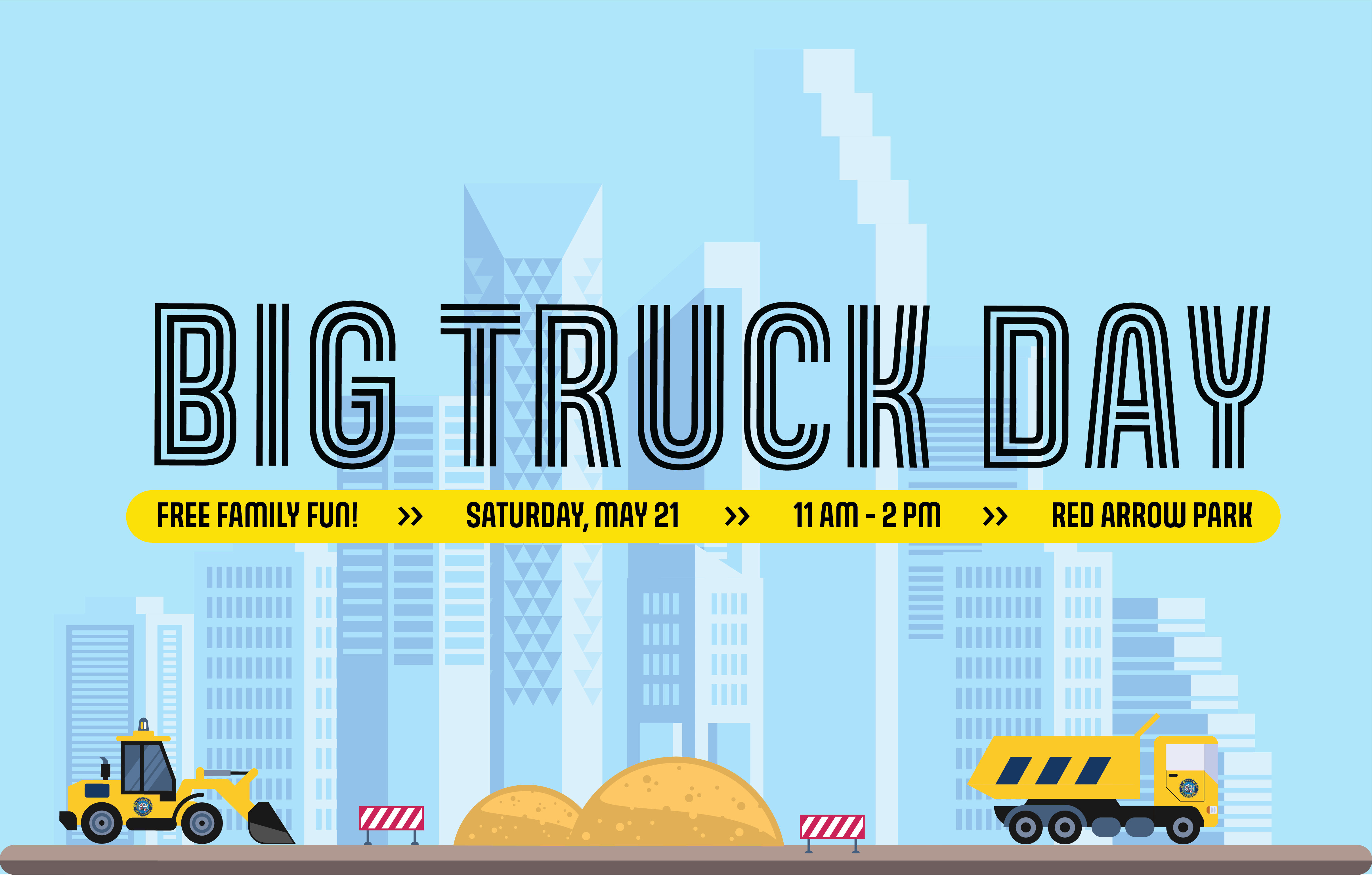 Big City trucks, food trucks, book sale, and children's activities planned for Red Arrow Park
It's time to round up the kids for a free family fun day. A brand-new event, Big Truck Day, rolls into Red Arrow Park (920. N. Water Street) on Saturday, May 21, featuring vehicles and equipment from the City of Milwaukee's Department of Public Works and the Milwaukee Fire Department. Kids have a chance to explore the equipment and learn more about the jobs that go with them between 11 AM and 2 PM. Vehicle operators and drivers will be on-hand for demonstrations. The event takes place during National Public Works Week, May 15 – 22. 
Confirmed equipment and vehicles include a 35 ft. long grapple saw truck, an endloader with a snowplow, an electric street sweeper, an electric parking checker unit, a Transdev streetcar maintenance truck, a drill rig, a hydro-vac, a back-hoe, and fire engine. 
Meanwhile, the park will be packed with free activities to keep the entire family entertained, including bubble art, face painting, and coloring books. Plus, stock up on great summer reads at the book sale from the Friends of the Milwaukee Public Library with books for purchase. Local food trucks, including Roll MKE, Taco Barrio, and Da Udder Spot, will be serving up burgers, tacos, and ice cream for purchase.
The event is ideal for kids ages 2 – 7, with free activities for the entire family.
Posted in:
Music
Posted in:
News