Experience Downtown in Every Sense - Let Your Nose Lead You to These Destinations
August 18, 2023 /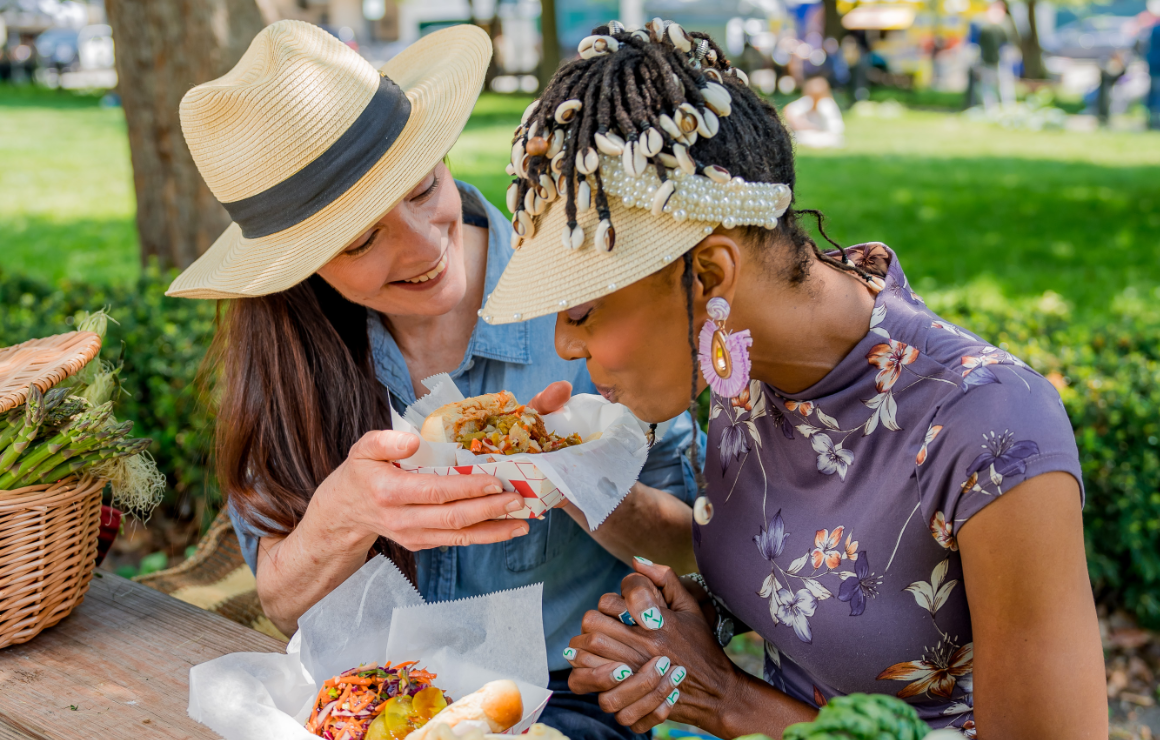 Take in the sensational smells of Downtown Milwaukee. Filled with warm-scented cafes like Stone Creek Coffee and bustling markets at Zeidler Union Square and Cathedral Square Park, there is so much to discover. Plus, let your nose lead you to the tantalizing aromas of local restaurants and distilleries like DOC's Smokehouse, Carson's, Turning Tables, Smoking Jacks, Smoke Shack and Central Standard Craft Distillery. The scents will make you reminisce.
1. Stone Creek Coffee – Factory Café
This relaxed environment welcomes visitors with the comforting aroma of freshly roasted coffee beans. Enjoy a beverage on your way to catch a train at the Intermodal Station, located across the street, or indulge in a warm, cinnamon-scented baked good before work. The locally-owned café also offers factory tours and public classes so anyone can learn the intricacies of coffee.
2. BBQ Pit Stops – DOC's Smokehouse, Carson's, Turning Tables, Smokin' Jack's BBQ, Smoke Shack
The chefs of Downtown Milwaukee always have something cooking up at one of the hot barbeque spots in town. Just follow the rich scent of savory meats and find yourself at DOC's Smokehouse, Carson's, Turning Tables, Smokin' Jack's BBQ or Smoke Shack. Each of these restaurants offer a menu loaded with wood-smoked and charcoal-grilled grub that will engage more than just the sense of smell.
3. Markets – Cathedral Square Market, Westown Day Market
Check out the Cathedral Square Market at Cathedral Square Park on Sunday mornings and Westown Day Market at Zeidler Union Square on select Thursday afternoons. While exploring the markets, catch a whiff of fresh-smelling flowers, aromatic candles and sweet-smelling baked goods from dozens of local artisans and food vendors.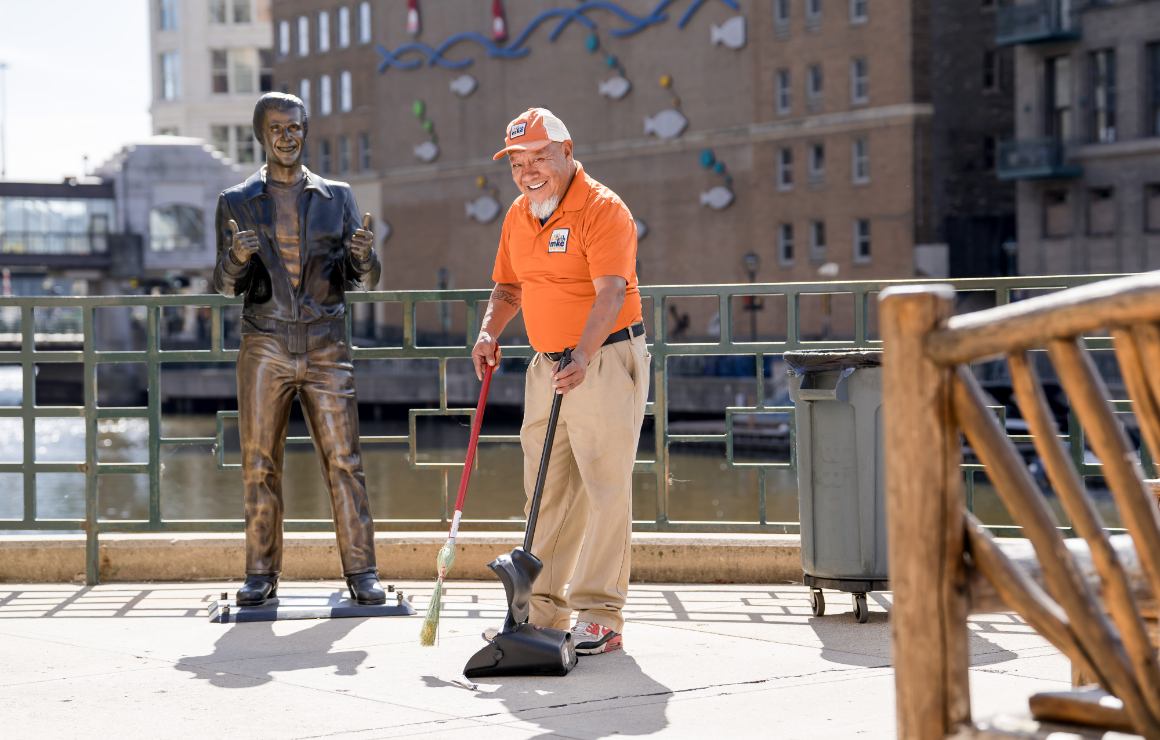 4. Central Standard Craft Distillery
This bar and restaurant offers a Spirit Flight featuring three varieties of spirits to sniff and sample, plus a souvenir cocktail glass to keep. With offerings like Door County Cherry Vodka, Flannel Series Chocolate Brandy, Bourbon Whiskey and more, it'll be a blast discovering the nuances in the scents of the pours. Your nose will be equally tempted by the delicious smell of lunches, dinners and brunch plates wafting past your table.
5. Take in a Breath of Fresh Air
Downtown Milwaukee is kept super clean thanks to the efforts of Milwaukee Downtown, BID #21's Clean Sweep Ambassadors. They work year-round to ensure the neighborhood remains tidy so residents, workers and visitors can breathe easy.
Experience Downtown in Every Sense
Posted in:
Arts & Culture
Posted in:
Dining & Nightlife