Experience Downtown in Every Sense – 5 Hands-On Activities Around Downtown
August 3, 2023 /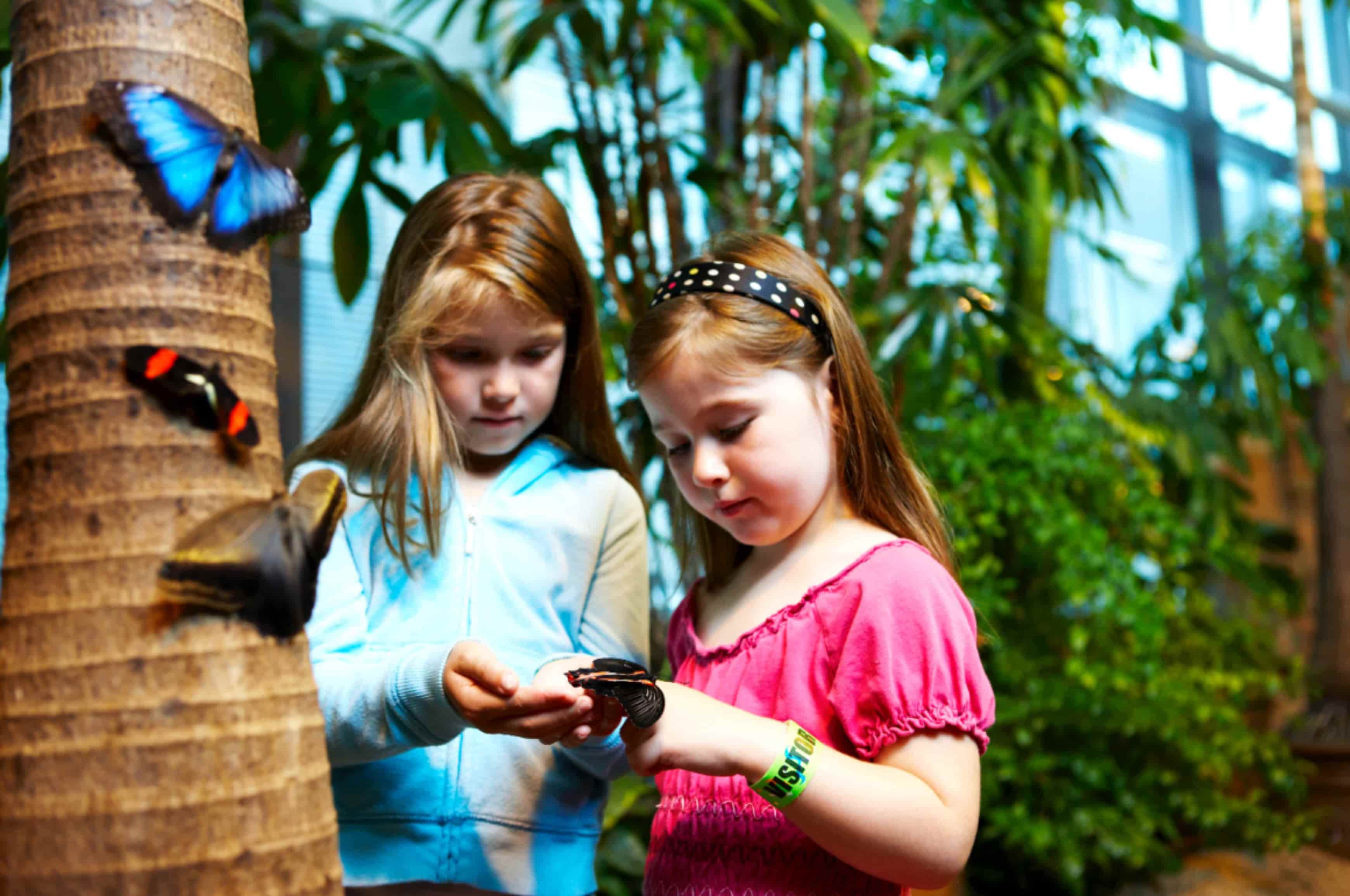 The best way to get a true "feel" for the city is by taking part in hands-on experiences. Visit gentle creatures at the Milwaukee Public Museum's butterfly exhibit. Then, feel the breeze as you kayak or sail along the waters of the city. Plus, there are two kid-centric museums where families can explore and play for hours on end.
1. Puelicher Butterfly Wing – Milwaukee Public Museum
One of Downtown Milwaukee's most unique offerings, the butterfly wing at the Milwaukee Public Museum is an immersive, tropical escape. Once visitors enter, they can witness more than 1,000 different species of butterflies and moths fluttering overhead, occasionally taking a break on visitors' shoulders or on top of their heads. Interactive learning stations and projects await in the learning gallery right outside of the exhibit.
2. Prams, Youth Level + Adult Sailing Lessons at Milwaukee Community Sailing Center
On a visit to Downtown Milwaukee, it's typical to spot dozens of sailboats coasting along Lake Michigan. Learn how to operate a sailboat through the Milwaukee Community Sailing Center. With lessons available for everyone ages 12 and up, this 8-week course is the perfect way to enhance the summer fun ahead! Grab the ropes aboard the vessel and learn how to control and maneuver along the waters. Plus, certified sailors get unlimited access to the Sailing Center's boats.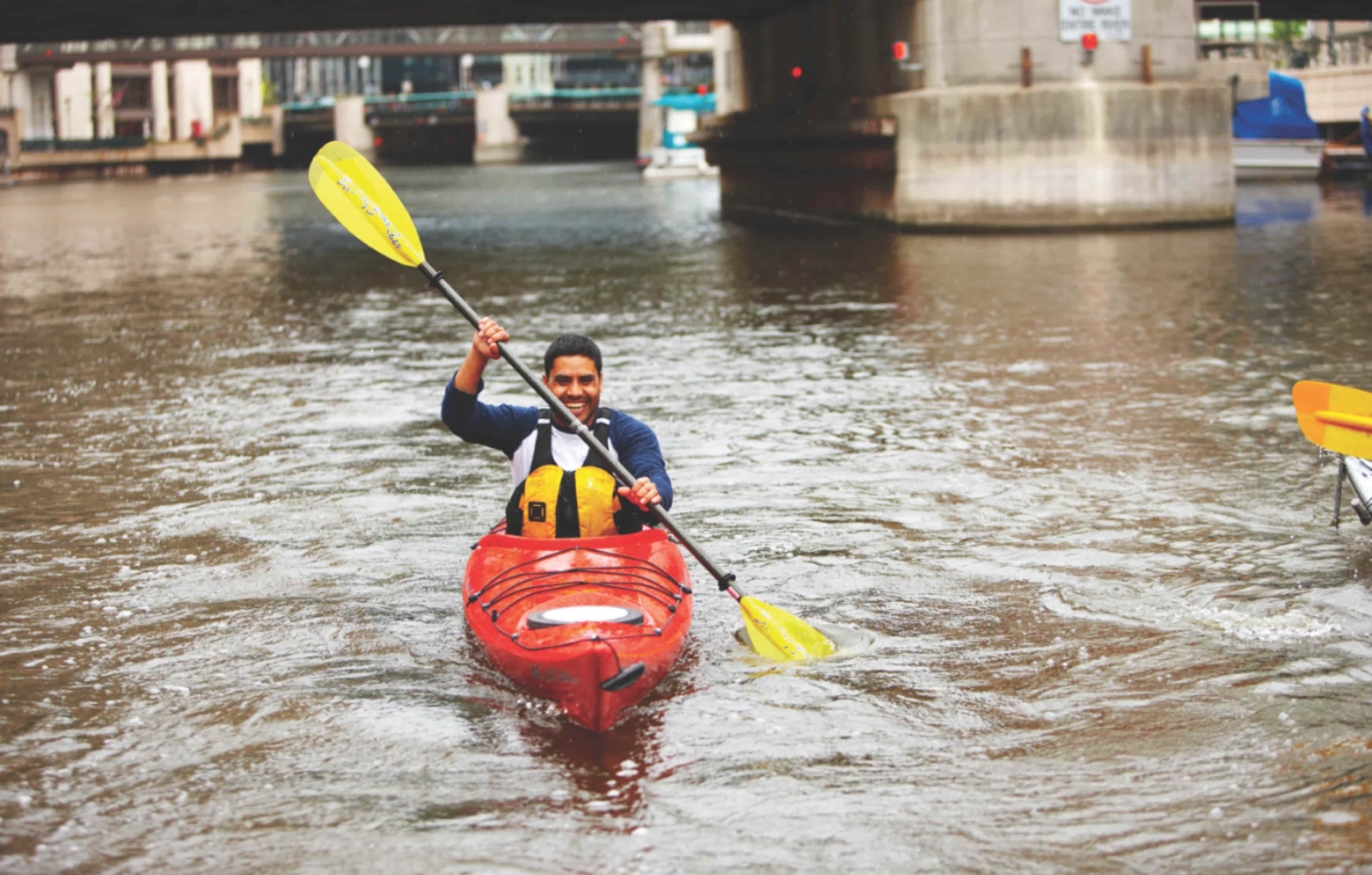 3. Milwaukee Kayak Company
With Milwaukee Kayak Company, you can feel the ebb and flow of the water during your adventure along Milwaukee's river system. Rent a kayak, canoe or paddle board to take a self-guided journey or select one of their tour options for a professionally-led excursion. Their tours include a Full Moon Paddle, a Good Morning Milwaukee Paddle, a Sunset tour and more. For those who are new to kayaking and paddling, the Milwaukee Kayak Company also offers introductory courses to get beginners familiar with the skills and safety tips required to ride.
4. Betty Brinn Children's Museum
Imaginations run wild at the Betty Brinn Children's Museum Home Town, a place where kids can take on different roles that make a city function. Hands-on learning experiences here include answering working telephones, handling phony money and cash registers, taking a virtual ride on a motorcycle and even shopping and stocking shelves at a food market. Little ones will have a blast at this museum filled with wonders and educational experiences.
5. Discovery World
Did you know that you can touch real underwater creatures at Discovery World? The touch tank includes encounters with sturgeon, stingrays and bamboo sharks set in a safe environment for kids to interact with. Plus, young science enthusiasts can use a real periscope, and find out how water pressure affects the human body in the "Me, Undersea" experience. This museum also includes numerous other exhibits, including a Road Course Racing and Flight Simulator, a giant block building room and an interactive gallery of fascinating hand-operated machines.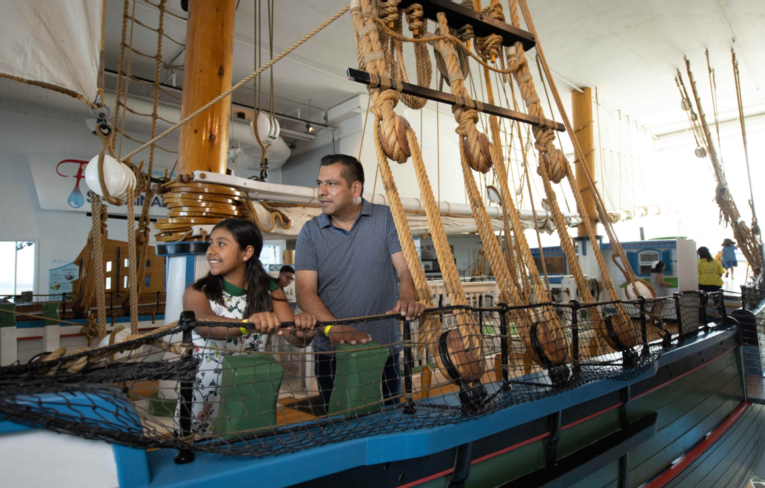 Experience Downtown in Every Sense
Posted in:
Arts & Culture
Posted in:
Museums & Galleries
Posted in:
Summer in the City