Don't let FOMO haunt you this season. Make plans for Jack-O-Lantern Jubilee on October 29!
October 20, 2022 /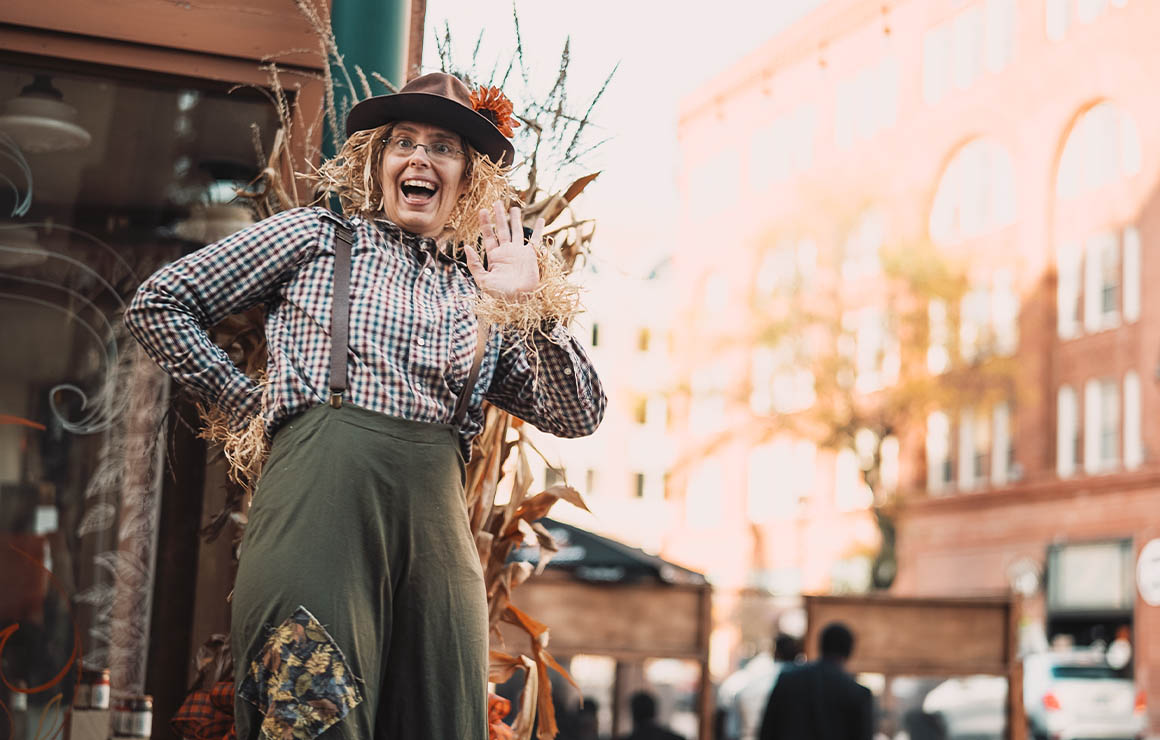 Downtown's first free Halloween party for kids and parents, the Jack-O-Lantern Jubilee presented by WaterStone Bank, is on Saturday, October 29, from 10 am to 2 pm at Red Arrow Park. 
Here's what to expect
Food Options  
The Jack-O-Lantern Jubilee will have plenty of options for food with four food trucks in addition to popcorn from Pop's MarketPlace and cotton candy from Cottonmouth MKE. You'll find burgers and gyros from Fatty Patty- including veggie burgers and chicken burgers. Enjoy Caribbean flavors from Jmakin' Jamaican Kitchen and Grill with jerk and curry plates. Pina Mexican Eats serves authentic, fresh Mexican food. Grab some Filipino food from Meat on the Street- rice bowls with vegetarian and vegan options available. The tried and true, kid-approved hot dog will be served up by Riley's Good Dogs food truck. 
Not sure if your kiddo will enjoy the food trucks offered? Red Arrow Park is a short walk to many downtown restaurants. Safe House offers a variety of food and a fun environment for the kids in the spy-themed restaurant. Proof Pizza is celebrating National Pizza Month by offering two signature pizzas with the third pizza free.
Free Face Painting
If you don't have time to buy or make a costume, there will be free face painting throughout the Jack-O-Lantern Jubilee. Your kiddo can get their face painted like their favorite character and still enjoy the fun of dressing up for Halloween. Family-friendly costumes are encouraged for kids of all ages! 
October is Fire Prevention Month
Kids can see real-life heroes with the Milwaukee Fire Department joining the Jack-O-Lantern Jubilee with a fire truck. Learn about fire safety tips and experience the Survive Alive House. The Survive Alive House teaches kids about fire safety and how to plan escape routes in case of a fire.
Schedule of Events
10 AM: Pumpkin patch opens. Free pumpkins are available for the first 500 guests, sponsored by Metro Market and Pick 'n Save.
11 AM: Storytime with Wanda the Witch, a special Halloween-themed character from The Pocket Lady™
12 PM: Kids costume parade around the park led by your favorite animated movie characters
12:30 PM: Storytime featuring Wes Tank's StoryRaps
1 PM: Storytime with Wanda the Witch, a special Halloween-themed character from The Pocket Lady™
10 AM - 2 PM: Activities in the park:
· Pumpkin decorating with Artists Working in Education
· Coloring pages with WaterStone Bank
· Face painting
· Bubble playtime
· Meet & greets with your favorite animated movie characters
· Milwaukee Fire Department's Mobile Survive Alive House
· Book sale from the Friends of the Milwaukee Public Library
· Food trucks and concession stands
For more details, visit our event webpage here. 
Posted in:
News