Student-designed Bublr eBikes are the latest installation celebrating countywide "Year of the Youth"
October 31, 2022 /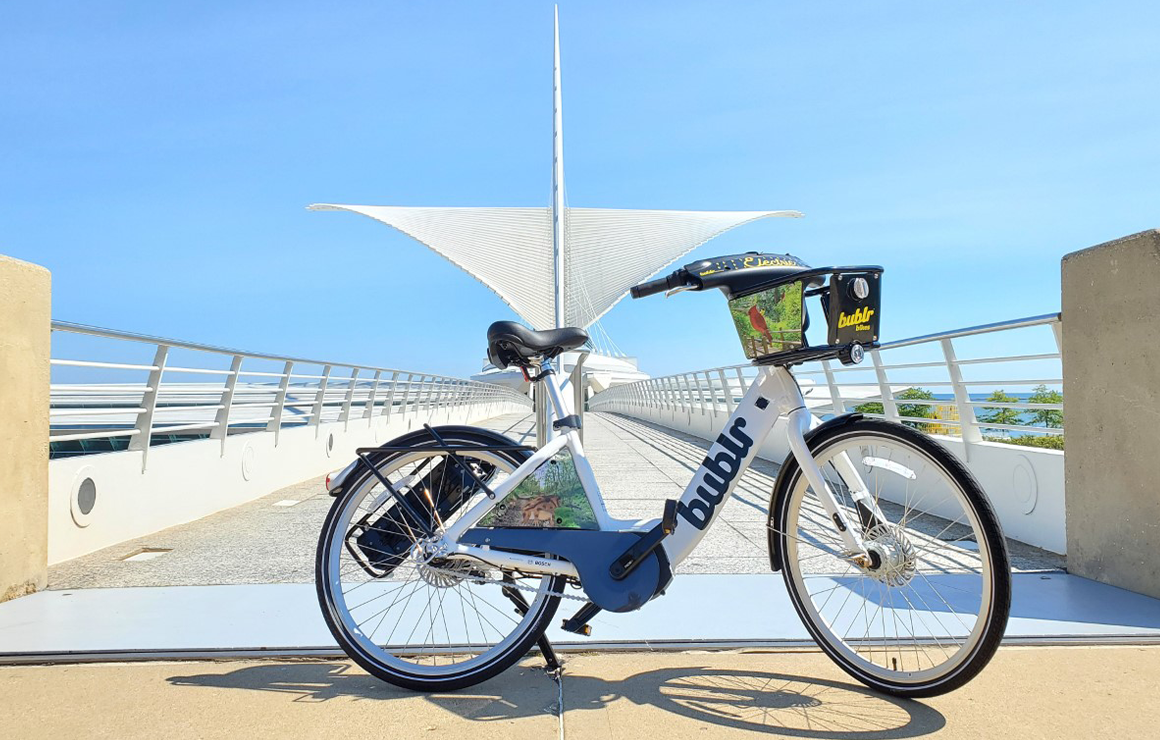 New student-designed eBikes take to the streets
Earlier this year, County Executive David Crowley declared 2022 as the "Year of the Youth," and Milwaukee Downtown, BID #21 has helped support youth-led public art projects around the city. Projects included Art Start's "See Me Because" campaign on The Hop streetcar shelters and on digital platforms in New York City's MTA subway system in July and August. In all, seven shelters received artwork featuring portraits of local youth paired with a quote that embraces their identity.  
"Art Start is proud to collaborate with Milwaukee youth, Milwaukee Downtown, and The Hop to build this public platform for the voices and visions of young people in our city," said Johanna De Los Santos, Art Start Executive Director.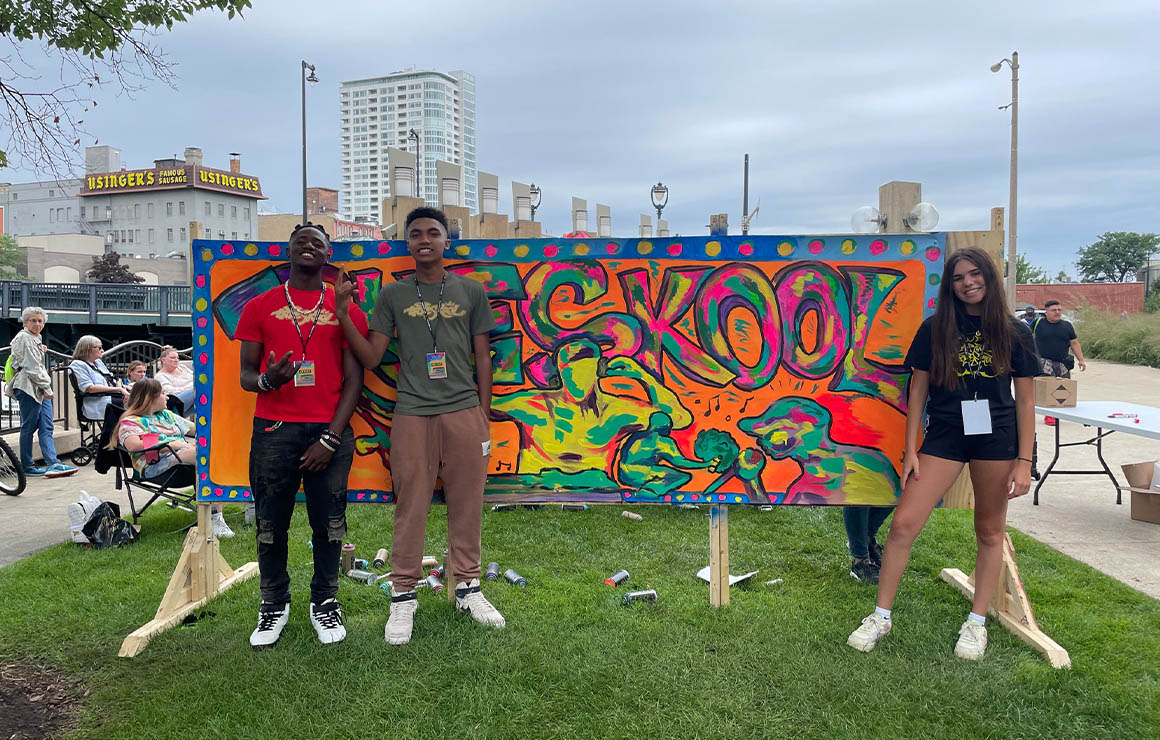 ​Also in August, Milwaukee Downtown, BID #21 sponsored True Skool's annual Summer Park Jam at the Marcus Performing Arts Center. The one-day youth festival featured a variety of activities, from live mural painting to hip hop on August 13. True Skool's summer academy also participated in a downtown park audit as part of Connecting MKE – Downtown Plan 2040, the update to the downtown plan currently underway.
In September, Bublr Bikes rolled out two custom-designed eBikes, designed by students from Bay View High School. The students were part of Ms. Angela Perrow's digital art class in the spring of 2022 and participated in a graphic design assignment in partnership with Bublr Bikes. Isabel Hall, a senior, illustrated animals in a photograph, while Kimire Benson designed swirls in vibrant colors. The two eBikes join Bublr Bike's fleet of more than 300 eBikes around town.
"I am very proud of Isabel and Kimire for completing this project and doing such a wonderful job," said Ms. Perrow, department chair and digital art teacher at Bay View High School. "I am also very thankful and grateful to Bublr Bikes and MKE Downtown for presenting this great opportunity to our students!"  
​"By celebrating our youth and their talent through Milwaukee's various modes of public transportation, these recent public art projects help further connect our youth with downtown and beyond," said James Davies, Executive Director of Bublr Bikes. "Keep your eyes peeled for these new, vibrant eBikes around your neighborhood!"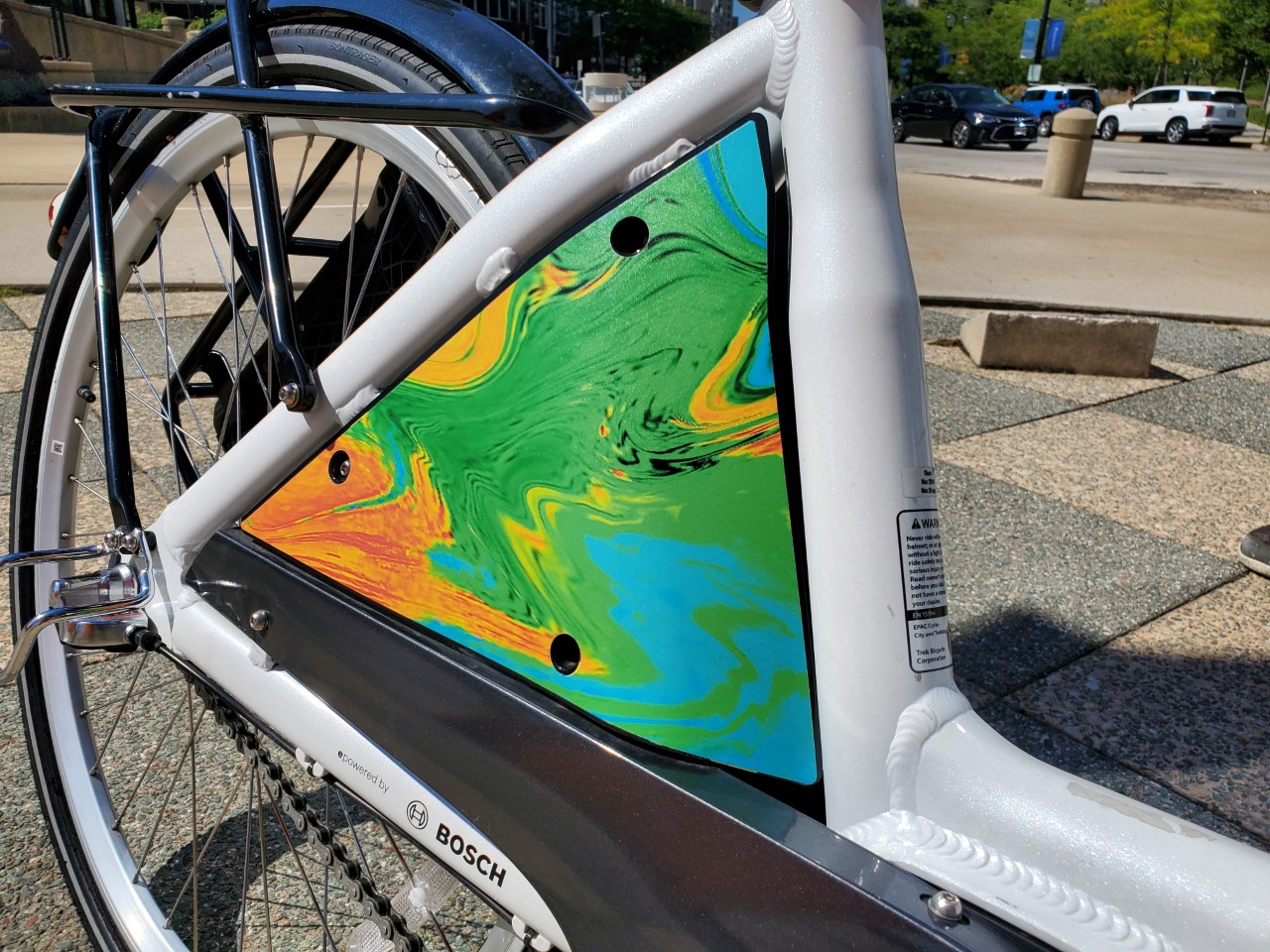 These recent public art projects sought to strengthen the local youth's connection to downtown public art and transportation as part of the larger countywide "Year of the Youth" initiative.
"Milwaukee Downtown, BID #21 is proud to stand shoulder-to-shoulder with our partners at the County and the City to lift our local youth, who have experienced unprecedented challenges throughout the COVID-19 pandemic," said Beth Weirick, CEO of Milwaukee Downtown, BID #21. "When County Executive Crowley proclaimed 2022 as 'The Year of the Youth,' our organization incorporated intentional, youth-centric public art projects into our summer programming." In addition, the organization launched two new family-focused events, including Big Truck Day in May and the Jack-O-Lantern Jubilee in October.
Posted in:
Arts & Culture
Posted in:
News