Celebrate Cinco de Mayo with Downtown Favorites
May 3, 2019 /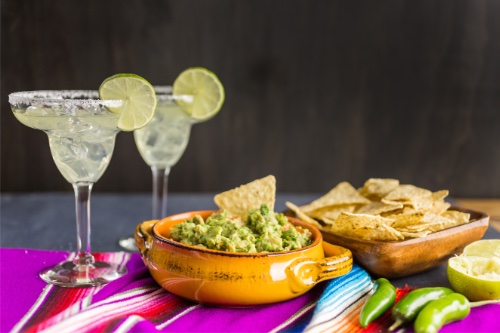 It's fiesta time! Celebrate Cinco de Mayo at downtown Milwaukee's favorite margarita and guacamole spots.
Vagabond – 1122 N. Edison Street
Step out of the ordinary with three kinds of guacamole: pineapple, mango and traditional. Plus, enjoy specialty margaritas or craft your own tequila flight from an extensive tequila list. Click here for more info.
Cantina Milwaukee – 1110 N. Old World 3rd Street
Home of the 100oz Margarita Tower that's perfect for sharing, Cantina offers a variety of flavored and frozen margaritas, plus house-made guacamole and chips for snacking. Click here for more info.
The Angry Taco – 753 N. Water Street
Indulge in hand-made guacamole and chips while sipping on a lime or strawberry margarita. Click here for more info.
Taco Bar MKE – 782 N. Jefferson Street
Featuring over 15 kinds of tacos and a metal tree sculpture holding tequila bottles, it's easy to discover new favorite flavors. Click here for more info.
Blue Bat Kitchen & Tequilaria – 249 N. Water Street
Whether you're enjoying a bag o' chips and seasonal guacamole or tasting one of the 160 tequila varieties on hand, you're sure to have a fiesta. Click here for more info.
Cubanitas – 728 N. Milwaukee Street
Looking for a twist on guacamole? Get a taste of a Cuban take on this classic, which features sweet plantain chips. Click here for more info.
Posted in:
Dining & Nightlife