Alderaan Brews Buzz in North End Neighborhood
February 20, 2015 /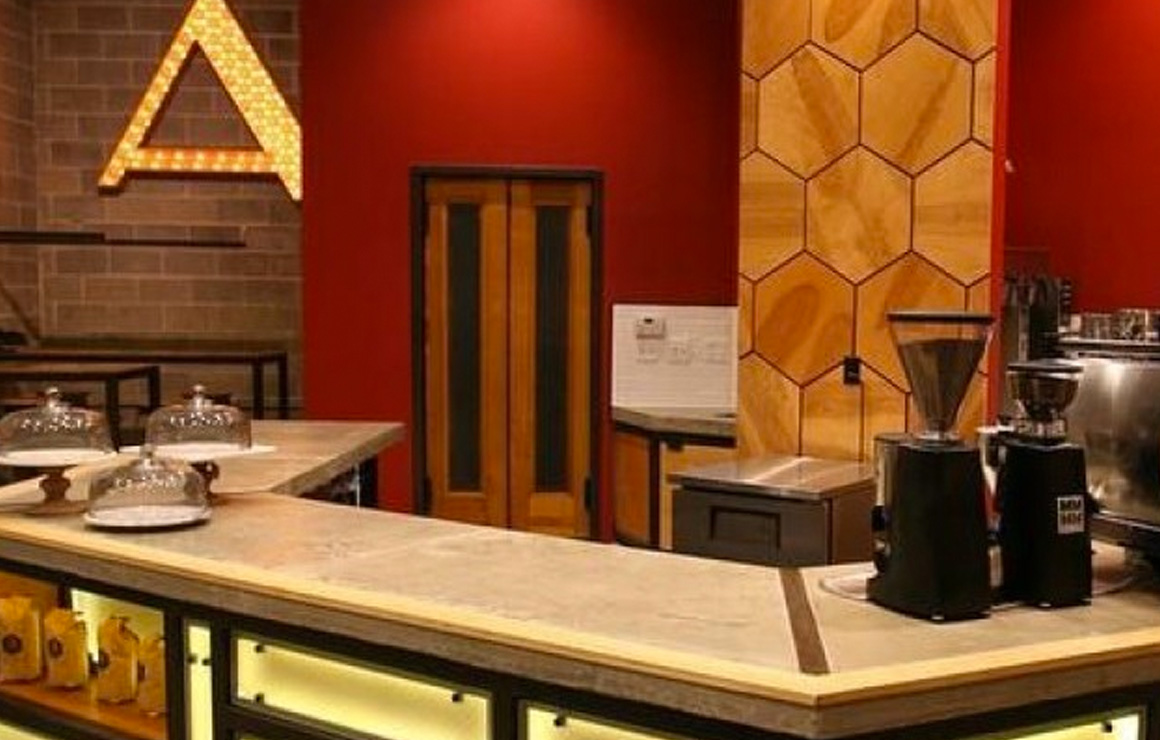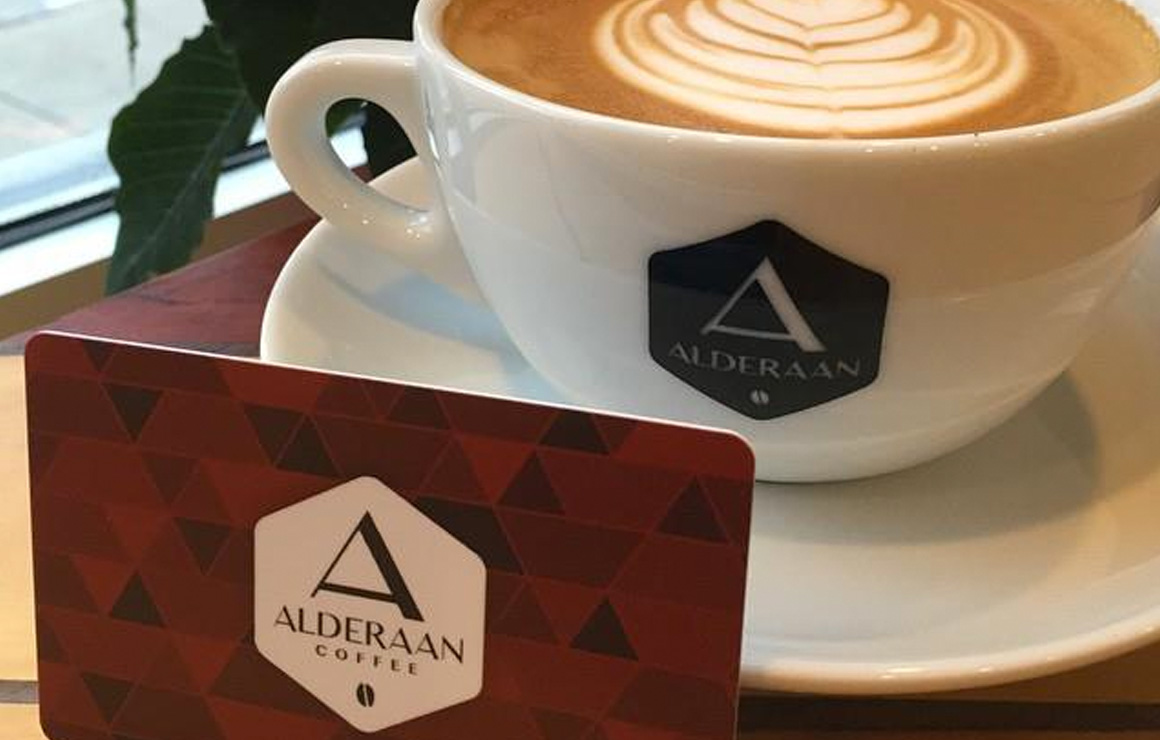 Add Alderaan Coffee, Milwaukee's new multi-roaster coffee shop, to the list of places to get your java jolt. Located at 1560 N. Water St. in the Flatiron condos, Alderaan has been brewing quite the buzz since its September 2014 grand opening. Touting an open-concept layout with industrial touches, and a name that pays homage to "Star Wars," local owners and brothers David and Daniel Neumann brought their coffee wisdom all the way from New York, where they still operate two shops. 
Moving back to the Midwest meant being closer to family and carving out a niche as a multi-roaster coffee shop. For this reason, the pair set their sights on The North End neighborhood – an area of downtown bursting with vitality and exploding with new apartments, condominiums and new businesses.
The Neumanns pride themselves on sourcing small batches of roasts from across the U.S. to ensure variety and freshness, while staples on the menu include Milwaukee favorite Anodyne Coffee Roasting Co., Kickapoo Coffee from Viroqua, Wis., and Brooklyn Roasting Company from Brooklyn, NY. The shop even makes its own almond milk to provide the freshest, most natural products.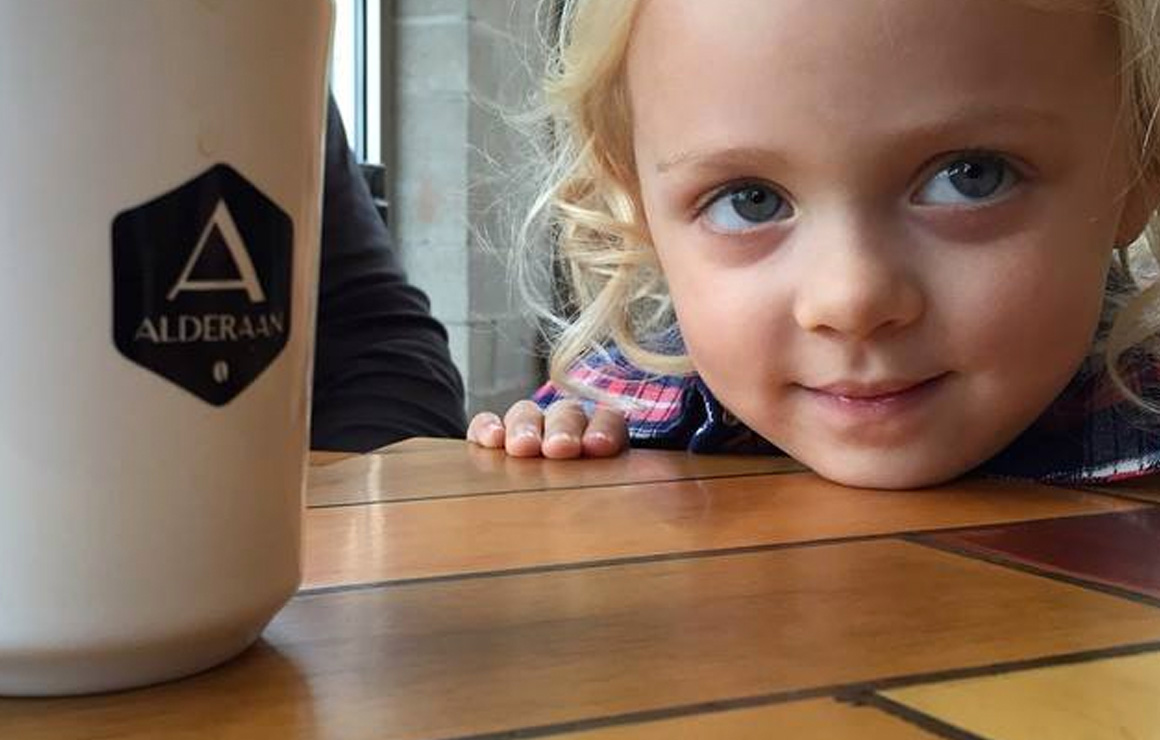 For non-coffee drinkers, Alderaan offers a selection of Milwaukee's Rishi Tea and pastries delivered daily from Colectivo's Troubadour Bakery. The shop also creates its own house made syrups, including French Lavender, Madagascar Vanilla and Salted Caramel, for those who want to spice up their coffee drinks.
Alderaan Coffee is open Monday through Friday 6 a.m. to 6 p.m., and weekends 7 a.m. to 6 p.m. Outdoor seating will be available this spring. For more information, call 414.395.9955 or visit www.alderaancoffee.com. 
Posted in:
Business Spotlights
Posted in:
Dining & Nightlife
Posted in:
News