Build-a-Breakfast, Build-a-Burger Brings Made-to-Order Bites
January 22, 2015 /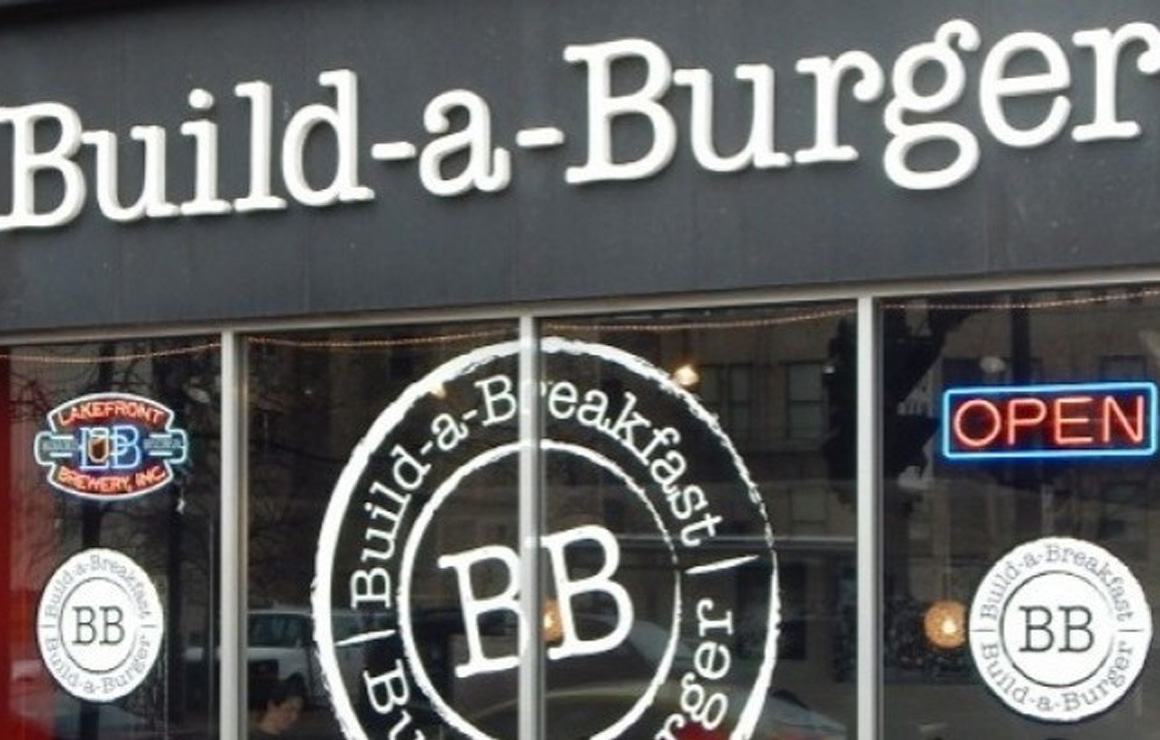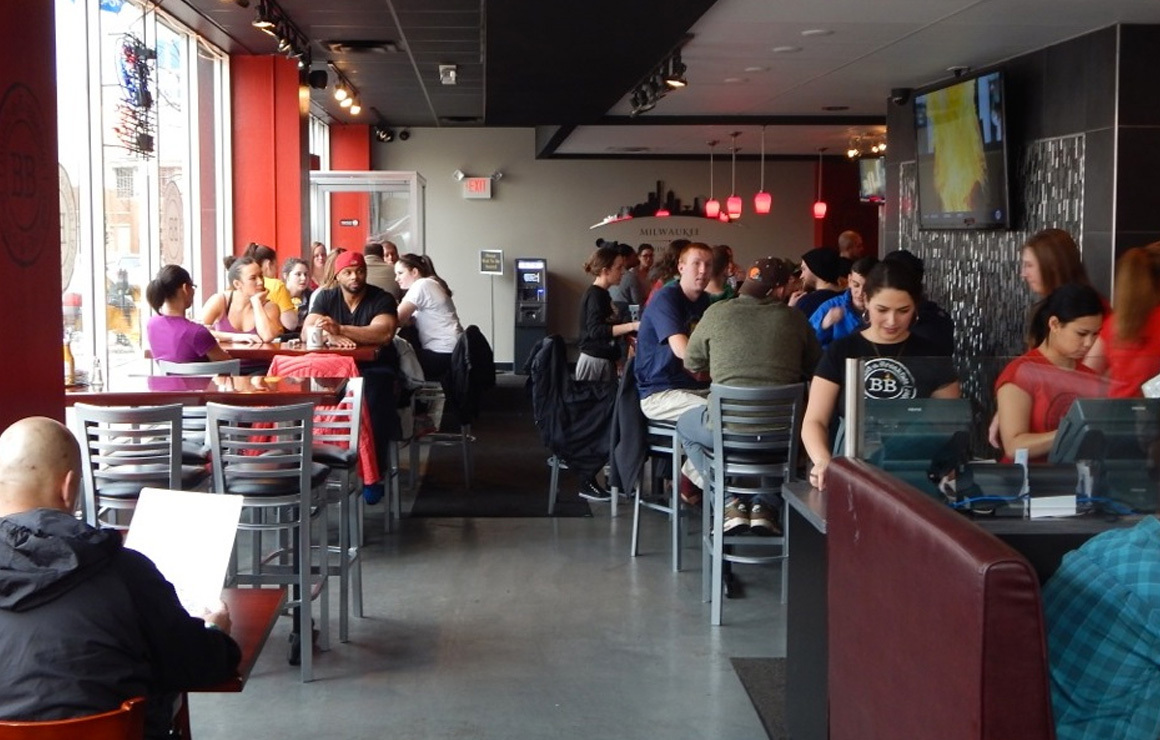 Have you ever looked over a menu and wished there was a meal crafted especially for you? Fortunately, you're in luck. Build-a-Breakfast, Build-a-Burger, or BB's, is making customization its mantra.
With vivid childhood memories of a lively Grand Avenue mall and West Wisconsin Avenue, co-owners Alaa Musa and Omar Amin opened their family-operated restaurant at 633 W. Wisconsin Ave. in May 2014 to reinvigorate the neighborhood. The concept was fairly simple – let the customer design a meal that suits their taste buds – a formula that's proven quite successful.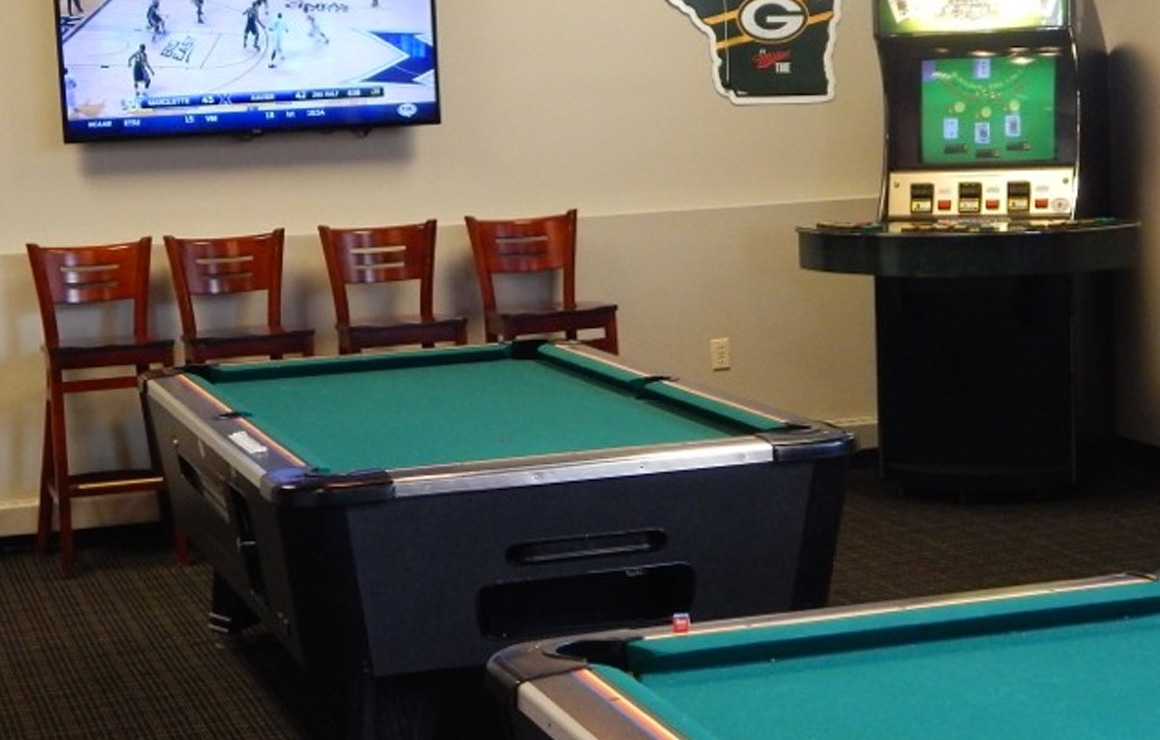 BB's signature items include build-your-own omelets, breakfast burritos, burgers, smoothies and milkshakes. Best of all, ingredients are never compromised. BB's prides itself on 100% Black Angus beef, never frozen, and 100% natural chicken, also never frozen. Eggs are cage-free, antibiotic-free and sourced from vegetarian fed hens, plus fresh bread and produce are delivered daily.
Another addition the restaurant touts is a game room equipped with three TVs, pool tables, arcade games and an iTunes jukebox. The game room is perfect for private parties or catching the big game. A full bar with a 2-for-1 happy hour Monday thru Friday from 3 to 6 p.m. also caters to the downtown workforce.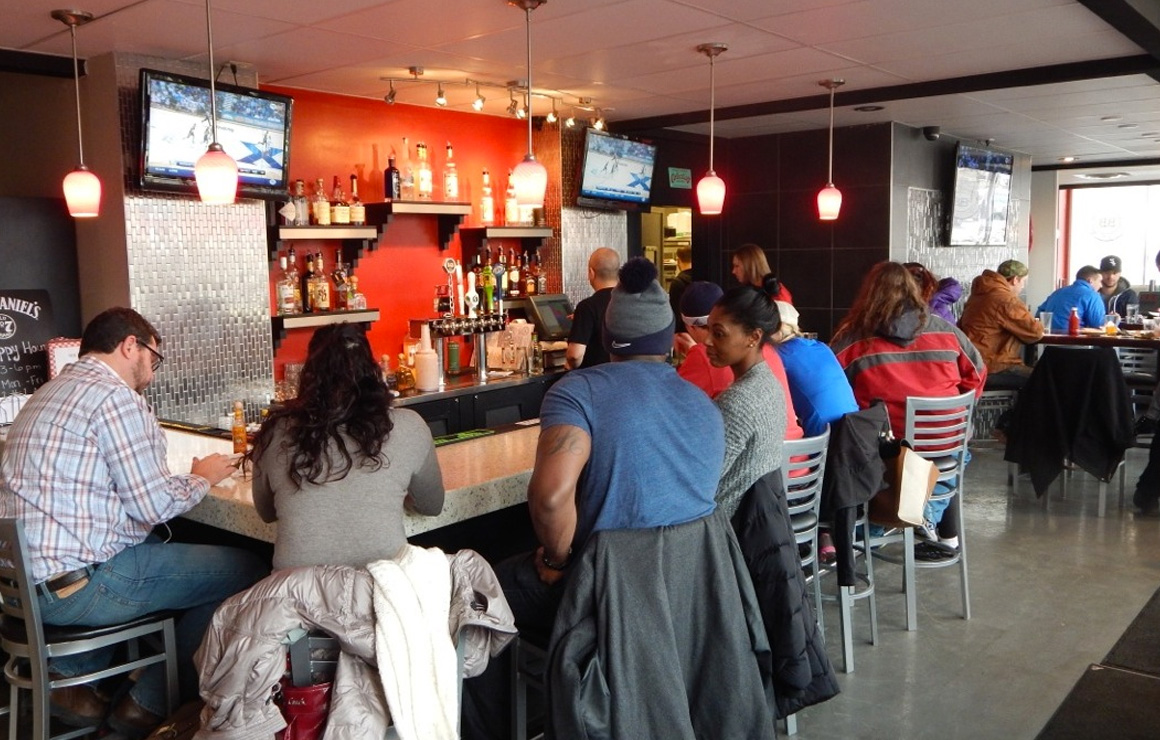 BB's is open seven days a week from 7 a.m. to 10 p.m. and offers online ordering and delivery to customers downtown and near Marquette's campus. Pick-ups are also available. Visit www.bbmilwaukee.com or call 414-270-1070 for info.
Posted in:
Business Spotlights
Posted in:
Dining & Nightlife
Posted in:
News