FORE! Milwaukee Drives Indoor Golf Downtown
October 21, 2014 /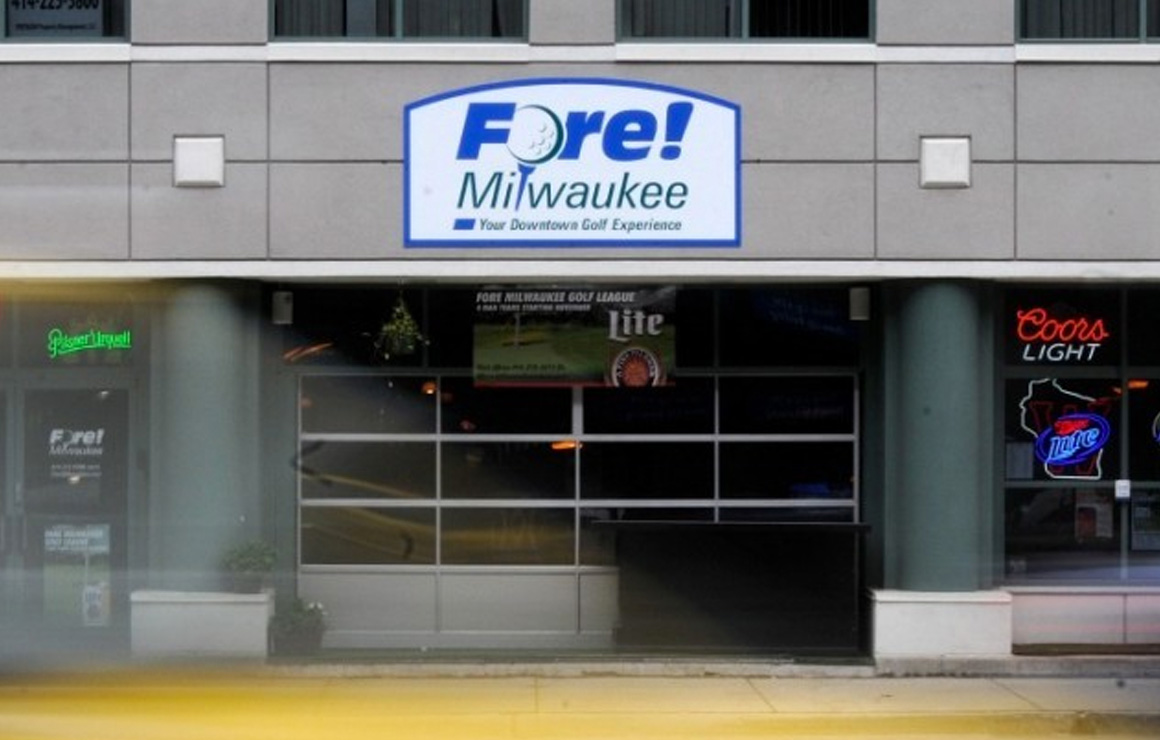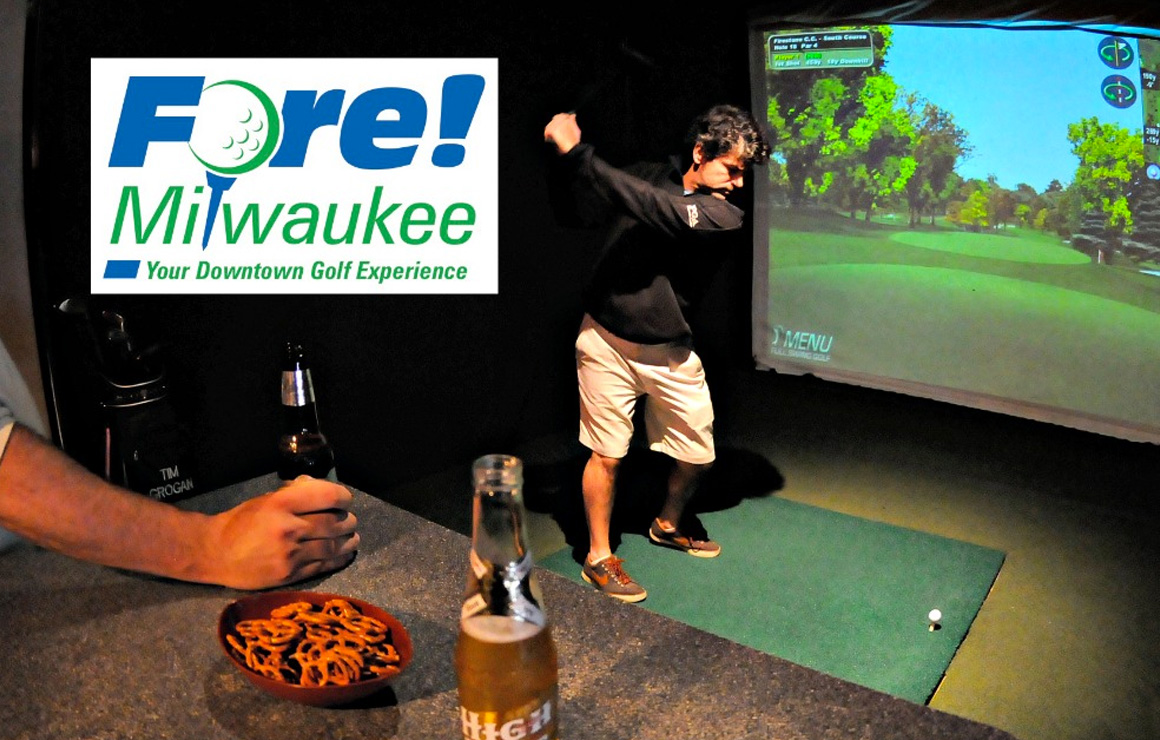 FORE! Milwaukee is Your Downtown Golf Experience. Located at 530 N. Water Street across from the Chase Bank parking structure for convenient parking, FORE! Milwaukee (formerly located in the Third Ward) provides patrons a unique opportunity to play golf and take lessons year-round in Downtown Milwaukee.  
FORE! consists of four state-of-the-art simulators for golfers to practice and hone their skills on 34 different PGA golf courses. In addition, FORE! features a golf video station and practice area for putting. FORE! also hosts a bar area with multiple big-screen televisions for a true sports bar experience.  
Have a special event or company holiday party coming up? FORE! Milwaukee is a refreshingly unique venue for larger groups and corporate events.
Need to improve your game? Get your lessons without traveling far from your office or home with owner, Tim Grogan. Tim has been a golf professional in the Milwaukee area since 1992 and a PGA professional for seventeen years. He has directed the instructional programs at Missing Links of Mequon since 1995. As the Head Golf Coach at Marquette University for nineteen years, Tim recruited and instructed many of Wisconsin's top juniors. Tim has two Big East Coach of the Year awards and was named the 2009 Wisconsin PGA Teacher of the Year. As a player, he competed in the 1996 Greater Milwaukee Open and played collegiate golf at UNLV.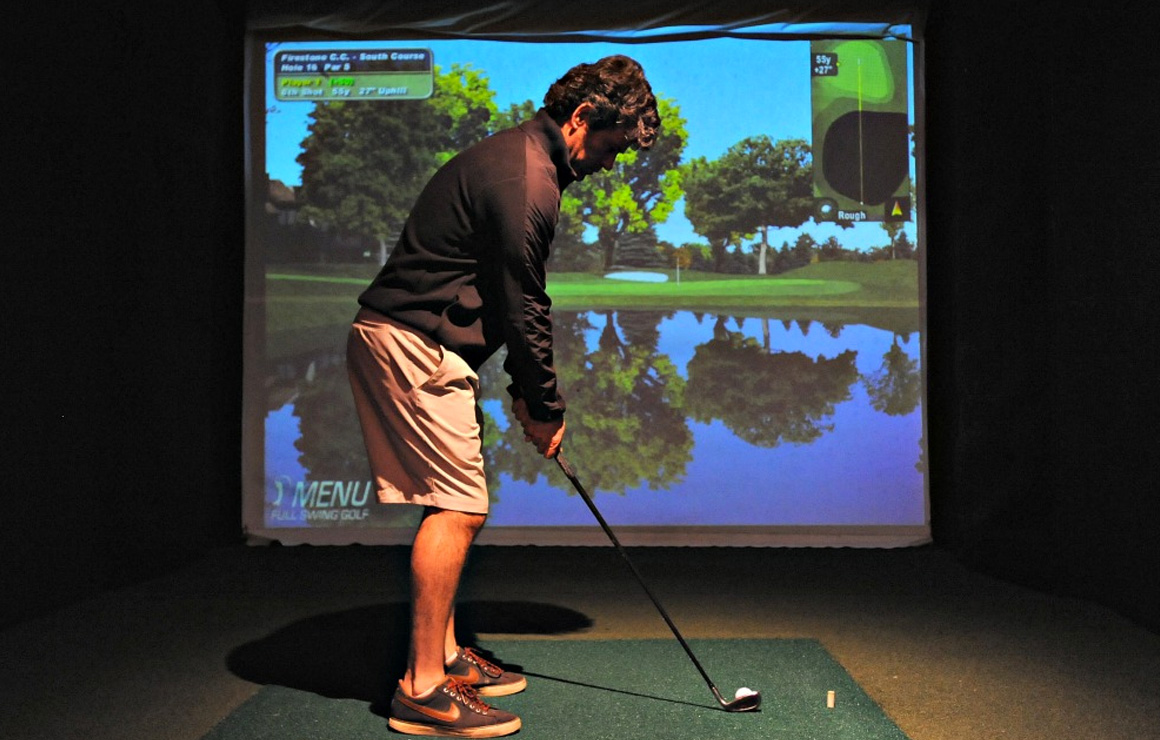 Tim recognized the need for a convenient, fun and entertaining service to downtown golfers, which was cause for his relocation to the central business district. Golfers working in nearby office towers can now conveniently visit the well-situated location, order food if they like, and get a round or lesson in for the day. Tim also wanted to accommodate golfers of all skill levels. Veteran golfers can come in and play some of the PGA's most challenging courses, while beginners have an opportunity to hone their skills before heading out to a spectator-filled course.
With cooler weather settling in, contact FORE! Milwaukee today! Right now four-person teams are signing up for fall and winter leagues. Call 414.272.FORE (3673) to sign up your team, book your next lesson or special event, or to reserve a golf simulator. For more information, visit foremilwaukee.com.
Posted in:
Business Spotlights
Posted in:
Dining & Nightlife
Posted in:
Sports
Posted in:
News