22 Ways to Start the New Year Downtown
January 7, 2022 /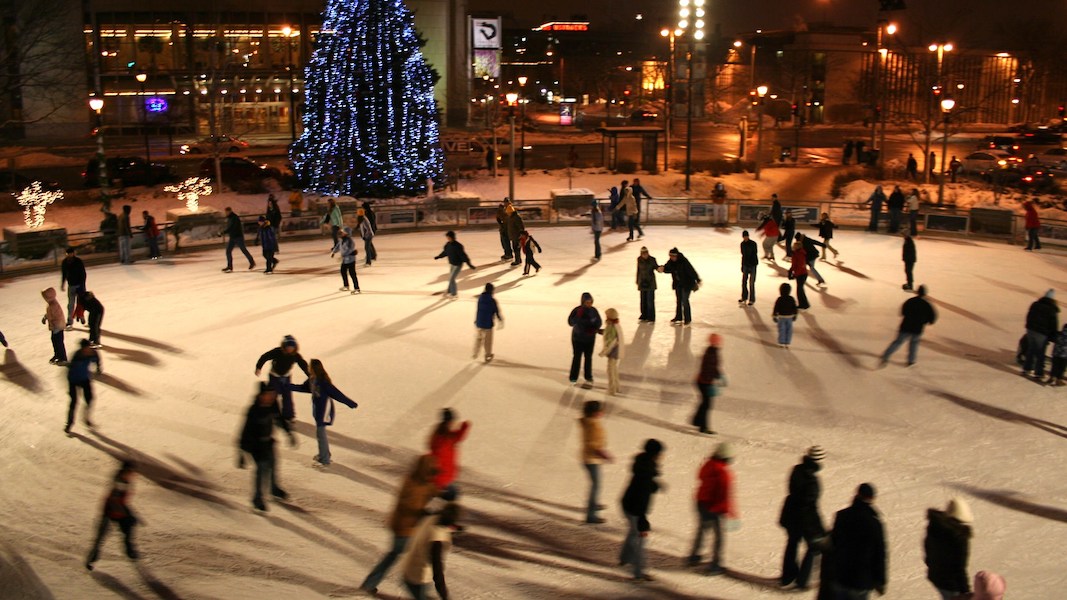 I don't know about you, but Milwaukee is looking extra good in 2022! Celebrate the New Year and our great city of Milwaukee, by starting out your 2022 with these fun spots and activities. 
1. Ice Skate at Red Arrow Park
Slice of Ice is located in the heart of downtown on 920 N Water St. Make sure to bundle up, grab your mittens, and ice skates - and if you don't have skates, no need to worry, Red Arrow's Slice of Ice offers skate rentals! To find out more about skate pricing, click here.
2. Bucks Game at the Fiserv Forum
If you haven't checked out the Fiserv Forum yet,  we highly recommend making a night of it - there are so many activities and excitement all around the Fiserv Forum in the surrounding Deer District. Grab some cheese curds, a beer, and a burger and enjoy the ongoing excitement conveniently located around 1134 Vel R. Phillips Ave.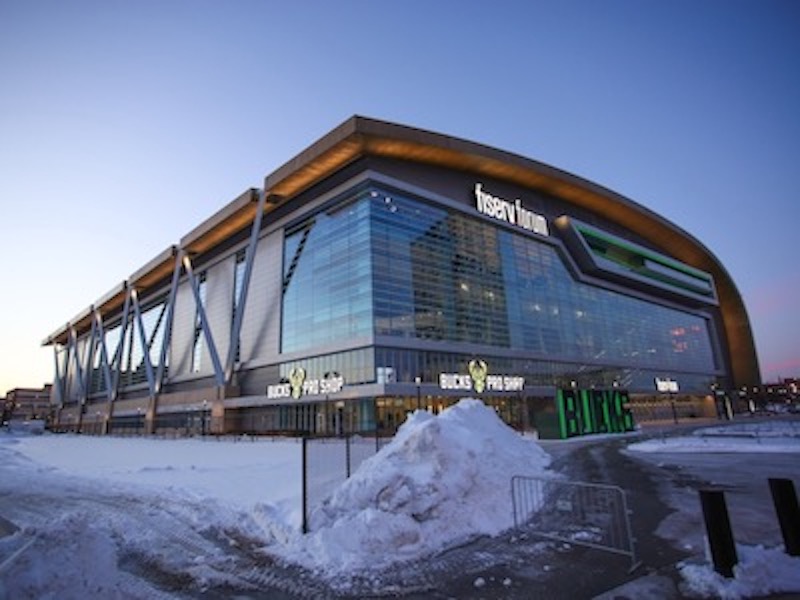 The best Milwaukee vendors all located in one spot (400 N Water St.) - grab a friend and make a complete date out of it. Start with a glass of wine from Thief Wine Shop and Bar, and end with a delicious dessert from C. Adams Bakery. With over 18 different vendors ranging from artisan to ethnic products, there is something for all taste buds to enjoy.

4. Milwaukee Public Art Museum
Milwaukee's Public Art Museum located on 700 N Art Museum Dr., makes the perfect winter day activity, enjoying the beautiful winter backdrop of Lake Michigan while exploring one of a kind artwork.
View the beautiful Milwaukee River and cityscape on a paved riverwalk! Traverse through Milwaukee's Theater District, Water Street, and Old World Third Street. This path makes the perfect walk for friends, family, and of course, furry friends!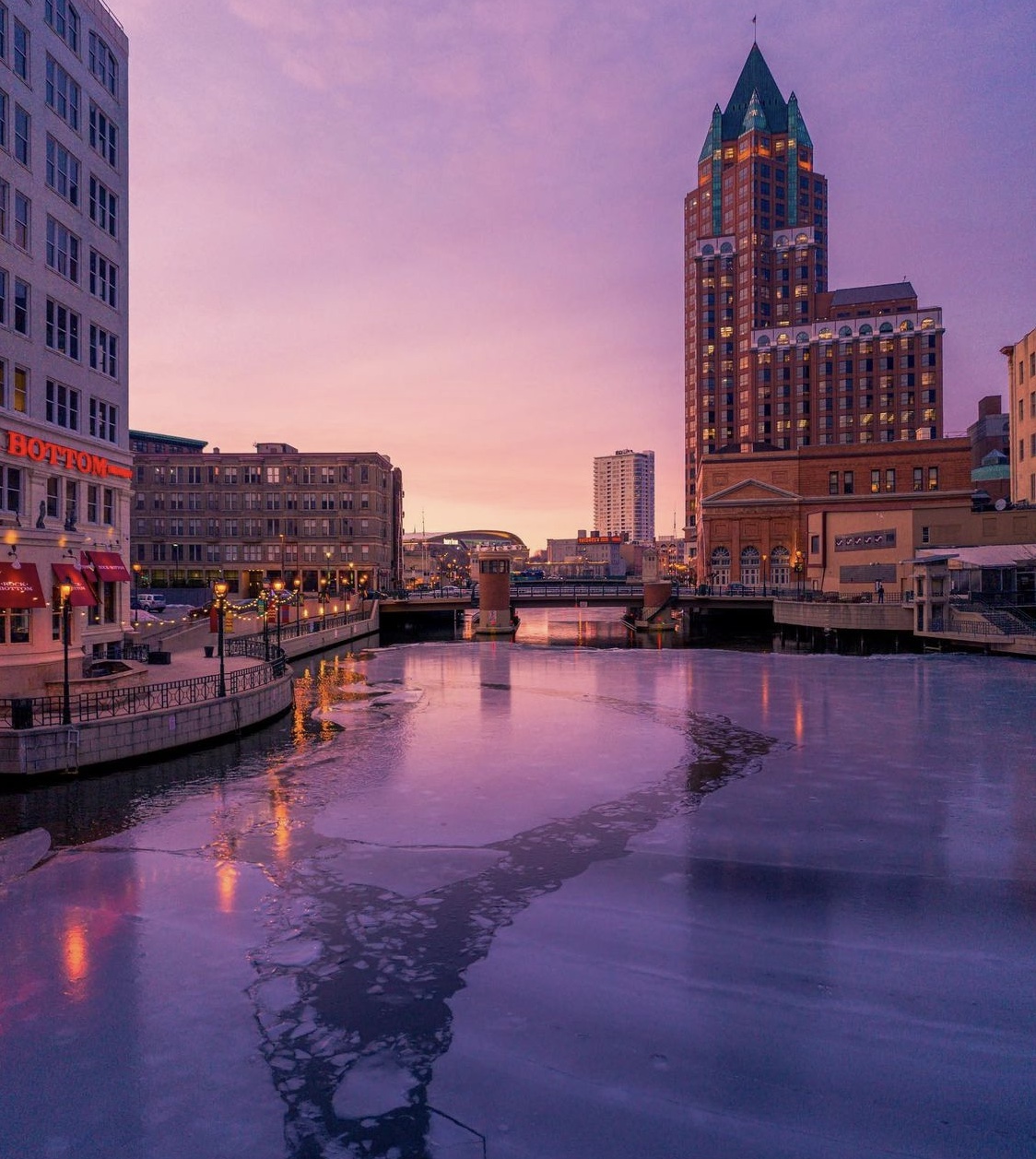 If you're looking for a whole day of shopping and good eats, the Third Ward is the perfect place to enjoy Milwaukee's history. 
7. Afternoon Tea at the Pfister Hotel
Enjoy the warmth and elegance of the Pfister Hotel on 424 E Wisconsin Ave, while sipping a warm cup of tea and snacking on fresh pastries. Click here to make a reservation.
If you're looking for an excuse to dress up, consider visiting the Pabst Theater on 144 E Wells St, for an extravagant show. There are so many different shows all month long, you can't go wrong with any! Click here to find an upcoming show to enjoy.
The Bar is conveniently located near all the fantastic art exhibitions and galleries here at the Saint Kate Hotel on 139 E Kilbourn Ave. If you are wishing to escape the cold, The Bar is a perfect place to warm up and gather with friends. And best of all, The Bar includes live music every night of the week!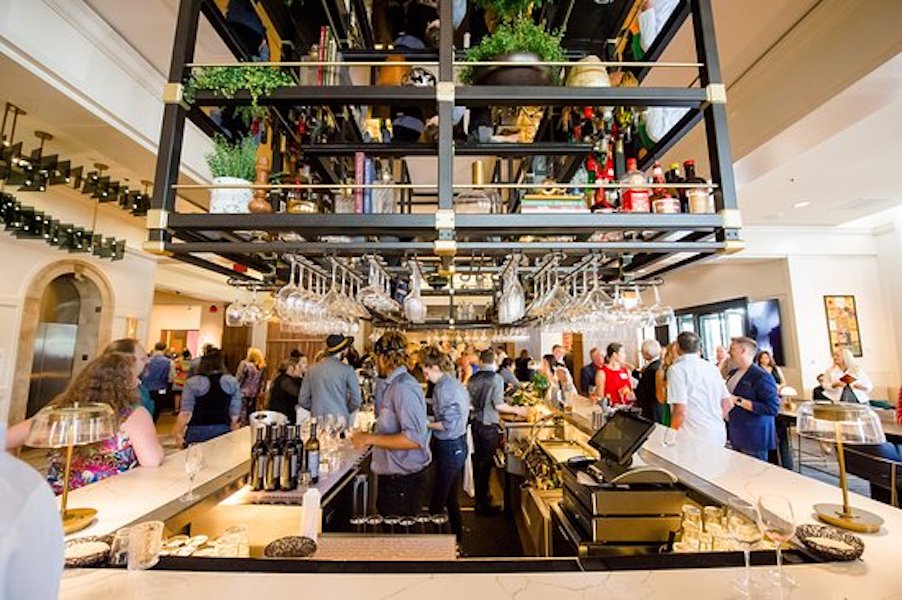 If you haven't read our top picks for coffee, you can read it by clicking here. Try visiting one of these fun spots, and make sure to grab your camera - they are all instagram worthy!
Venture down to 800 W Wells St. to learn natural and human history by exploring the Milwaukee Public Museum for a day's worth of fun. For admission pricing and hours, click here!
Crafting Beer since 1987, The Lakefront Brewery is a Milwaukee staple and a must visit. Get an inside look at the complete brewery process by visiting the brewery on, 1872 N Commerce St. For upcoming events and specials, click here to learn more.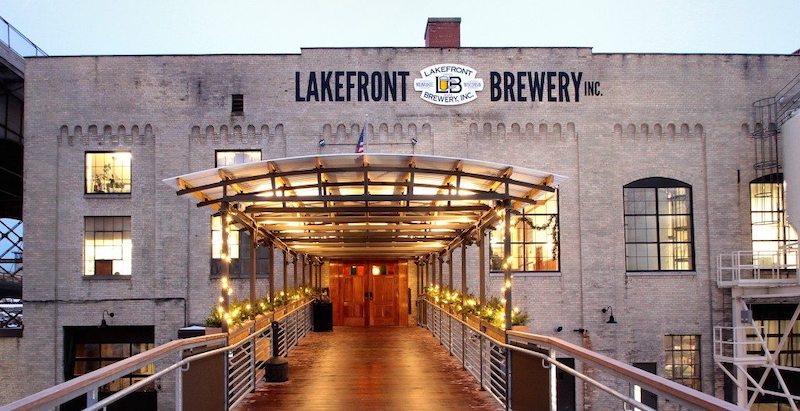 13. Admirals Game
Join Roscoe the mascot, and become an admiral for the night! Enjoy fast paced action and excitement by attending an ice hockey game, located in the UWM Panther Arena. For ticketing and game scheduling, click here.
14. City Tours MKE
Tour the city in an electric car! City Tours MKE provides the best sights and tours of our great city. Choose from a range of fascinating tours: History, Food, and Brewery. To find a tour for you, click here.
15. Bar Crawl on Old World Third Street
If you have yet to check out Milwaukee's iconic Old World Third Street, bar crawling is a great way to experience it! Grab your friends and visit some of Milwaukee's best bars, conveniently located all on the same street!
16. Discovery World
Discover your inner fascination with the world of science! Discovery World located on 500 N Harbor Dr, makes the perfect activity for all ages - there is something to fascinate everyone! You can learn more about ticketing and pricing by clicking here.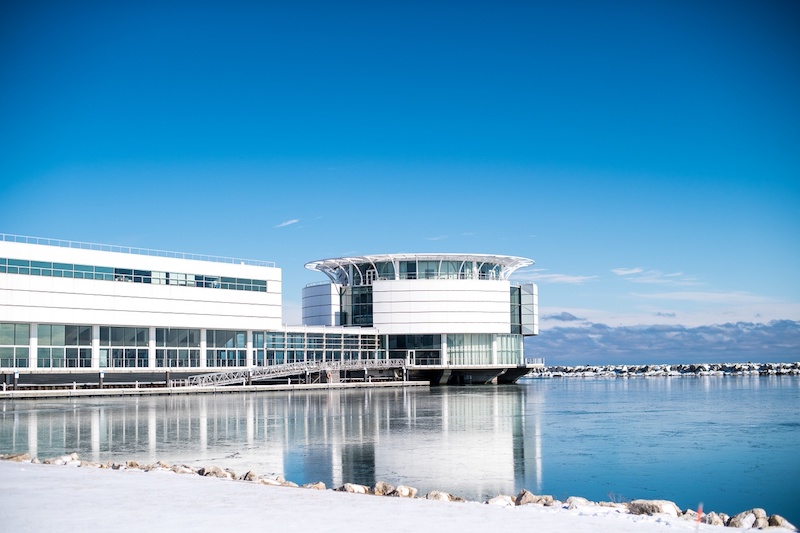 At no cost, you can view some of the most unique and breathtaking sculptures spreading just over two miles, right here in downtown. To view an interactive map of all the sculptures to check out, click here.
18. Take a Walking Tour with Food Tours Milwaukee
Take a food or brewery walking tour with Food Tours Milwaukee - the #1 local food and brewery tours of Milwaukee! Choose from a variety of food tours including brunch, lunch, and dessert tours. To learn more about the variety of tours offered, click here.
19. Swing Park
Located on 1737 N Water St, you can literally 'hang' out under the Holton Street Bridge. The park is equipped with full size swings that you must try - and of course, it is a great spot to grab a few unique pictures!
20. Marcus Performing Arts Center
See an extravagant show at the Marcus Performing Arts Center, 929 N Water St. You can view all the showings and ticketing pricing by clicking here!
21. UWM Panther Game
Become a panther for the night and attend a University of Wisconsin - Milwaukee Basketball game. For a night of black, gold, and excitement click here for information about game times and ticketing.
22. Shop Local, Shop Milwaukee
Milwaukee has some of the best small, locally owned boutiques that are a must to check out. Click here to read our blog on the top places to shop Milwaukee based art and gifts!
Here's to making 2022 the best year yet - Happy New Year, Milwaukee!
Posted in:
News