Your Guide to Santa Camp Pop's Up: Dec. 17 & 18
December 14, 2021 /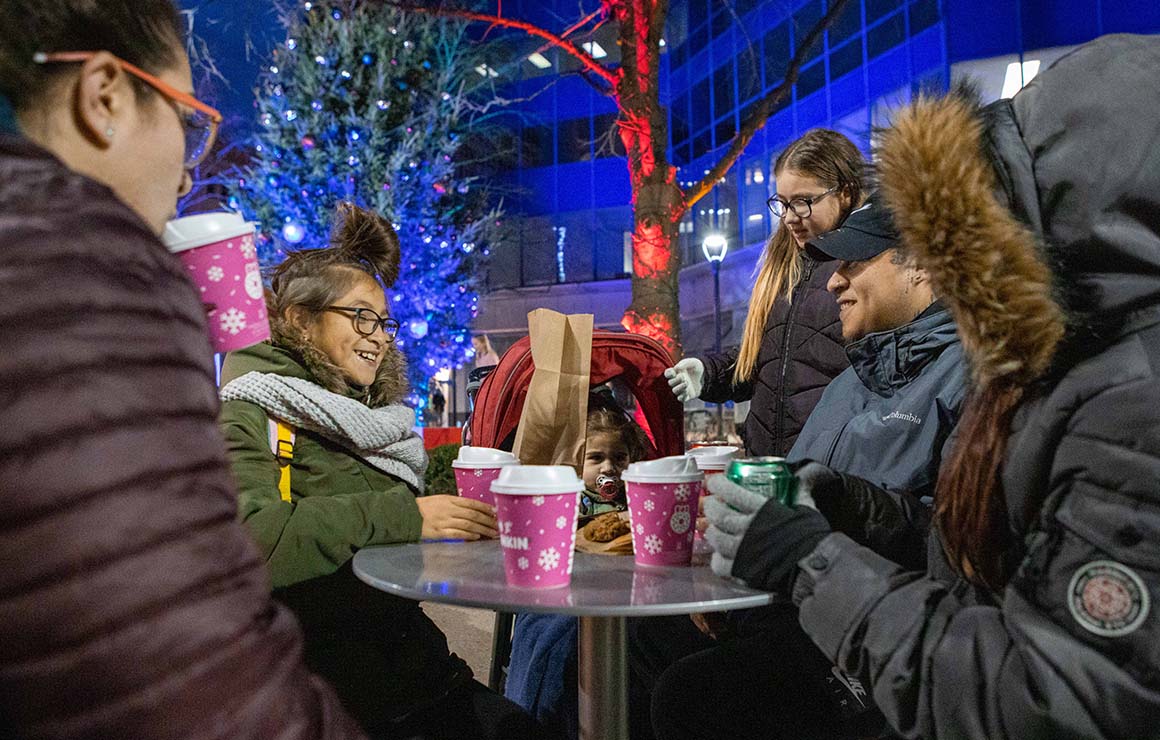 Take a Trip Down Candy Cane Lane
Turners' Alley Transforms into Winter Wonderland, Dec. 17 & 18 from 5 - 10 PM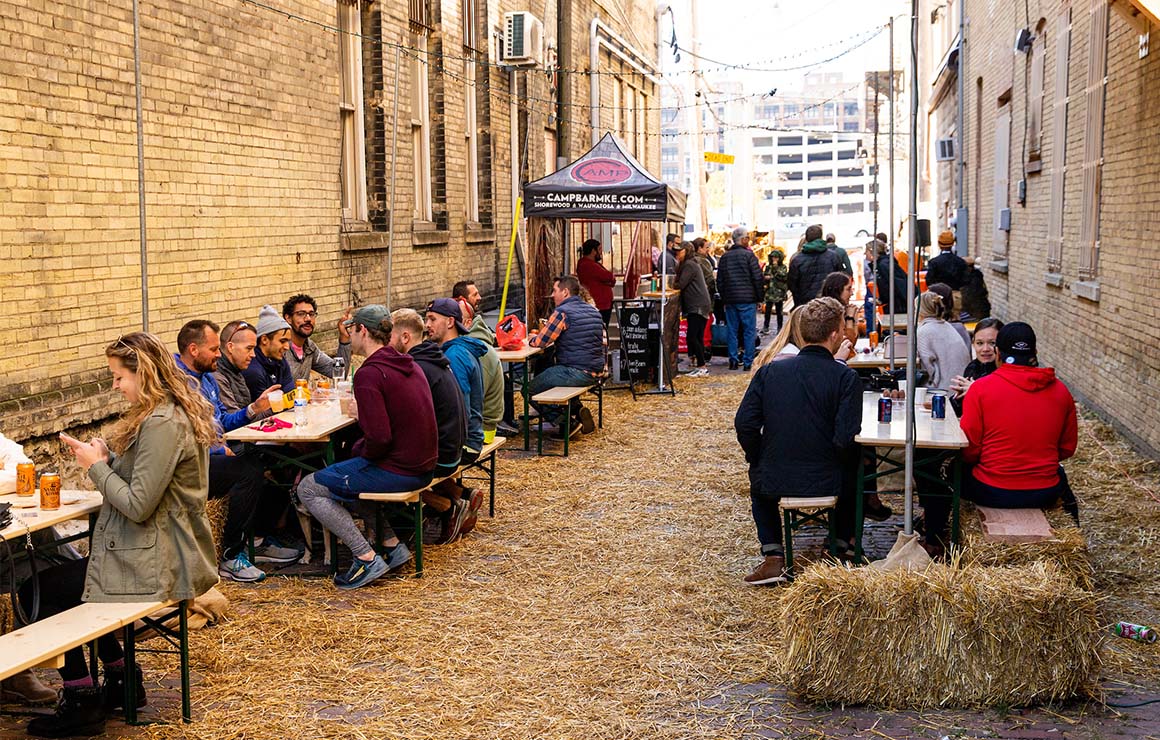 Turners' Alley, a cobblestone alley at 1029 N. Old World 3rd Street, will transform this weekend as "Santa Camp Pop's Up." All part of the Milwaukee Holiday Lights Festival, Santa Camp Pop's Up features an ice bar carved by Art Below Zero (complete with candy cane luges!) and drinks from Deer Camp, a free s'mores station staffed by the Milwaukee Fire Department and Ignite The Spirit, and stocking stuffers from Pop's MarketPlace and Pop's Kettle Corn. 
A live DJ, special lighting effects, and projected classic Christmas movies will add to the festive atmosphere, thanks to Events by Design. Plus, guests can grab a complimentary blanket and pull up a bench at the authentic German beer garden or stay warm next to a heater! 
On Friday, Dec. 17, Deer Camp, located adjacent to the alley at 1023 N. Old World 3rd Street, serves as the official pick-up location for Ignite the Spirit's Jack Daniels fundraiser from 6 - 9 PM. After picking up your pre-purchased bottle, stop by the alley to say hello to Ignite the Spirit MKE and join them in roasting marshmallows and s'mores. Keep spreading holiday cheer by giving to the Salvation Army's Red Kettle campaign, where members from Echelon, Salvation Army's YP group, will be on-site, Saturday, Dec. 18 from 5 - 7 PM.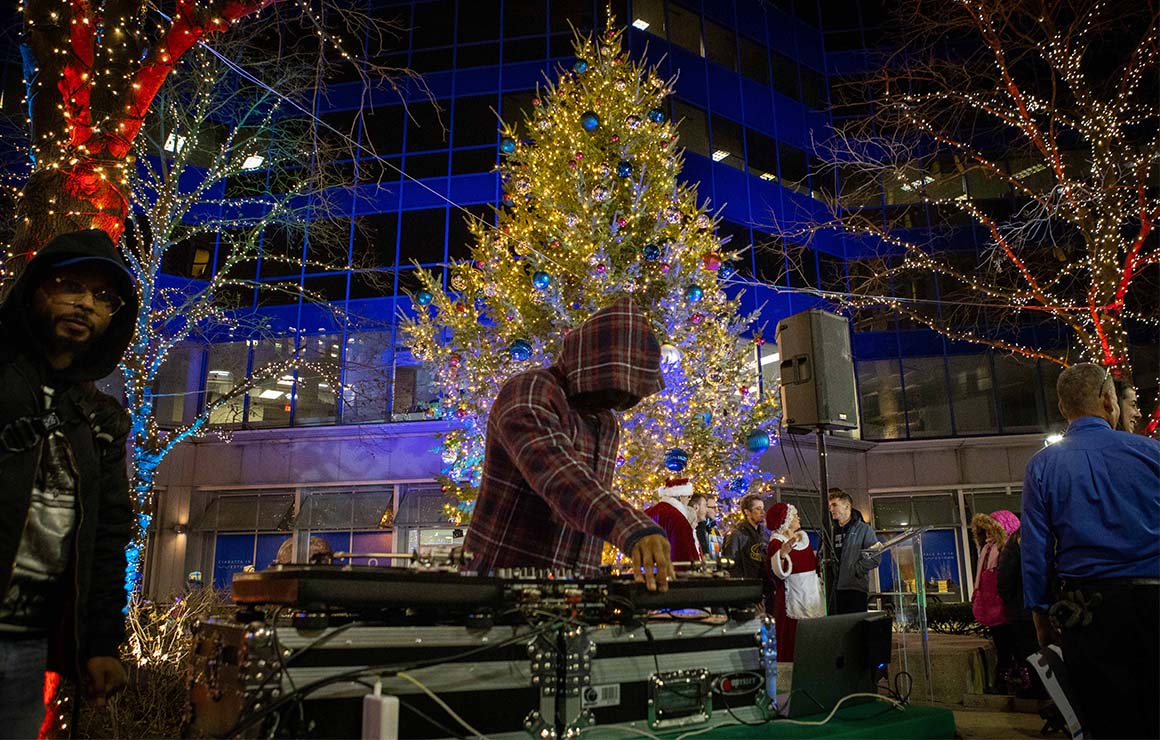 Plus, bring your camera, because we have planned photo ops galore! A wagon with evergreens will serve as the main photo backdrop but don't miss out on all of the decor and even a visit from the Jolly Ol' Elf during "Santa's Christmas Cavalcade," which will circle the block twice on Friday, Dec. 17, for onlookers to get an extra dose of holiday magic. 
This alley activation is supported by AARP Wisconsin's "Small Dollar, Big Impact," grant program and was boosted by the Wisconsin Downtown Action Council, which has enabled communities around the state to activate underutilized spaces into vibrant public spaces, especially during the winter.  Additional partners include Deer Camp, Events by Design, KEI, Pop's MarketPlace, Swarmm Events, and Westown Association. 
Let's raise a toast and cheers to a vibrant 2022! RSVP on Facebook today. 
 
Posted in:
Dining & Nightlife