Top Photo-Worthy Sculpture Stops
October 12, 2018 /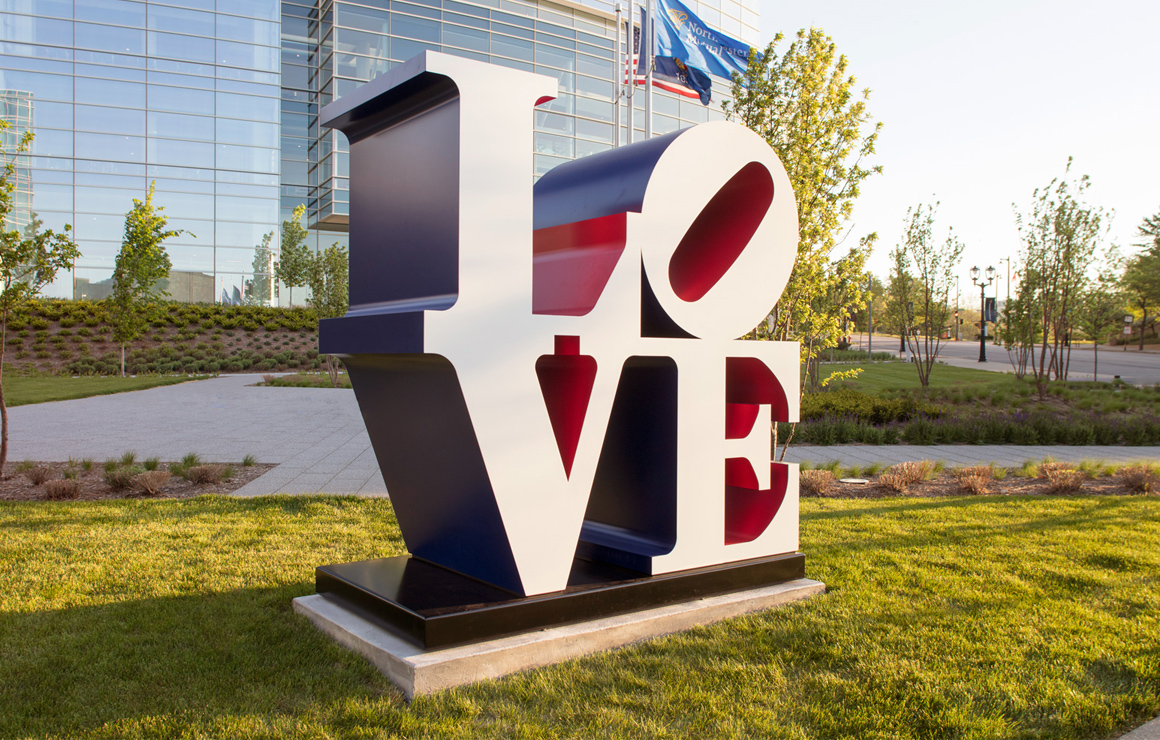 By: Megan Kujawa
Photo Credits: Kevin Miyazaki
These days it's all about getting the perfect picture, right? So why not take advantage of Sculpture Milwaukee before it closes October 21!
Robert Indiana, LOVE, 1966-1999
Of course LOVE is at the top of the list. Located at the foot of Wisconsin Ave, you'll have the entire city as your background! Bring your family, friends, partner and pets to pose for you and capture what love is to you.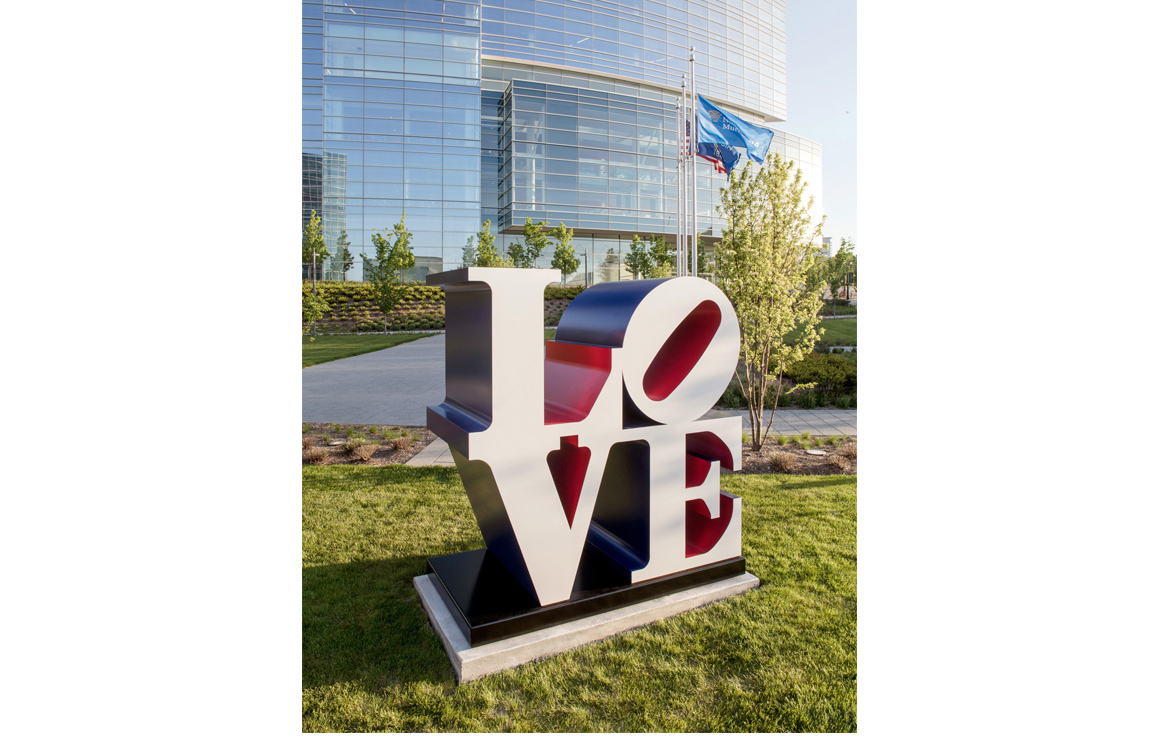 Jessica Jackson Hutchins, Reason to Be, 2017
As you lay back and relax in the Hutchins (yup, you actually can go IN this piece), you can snap a selfie while you enjoy the crisp fall air. The playful colors of the sun coming through the stained-glass windows will give your photo the perfect touch!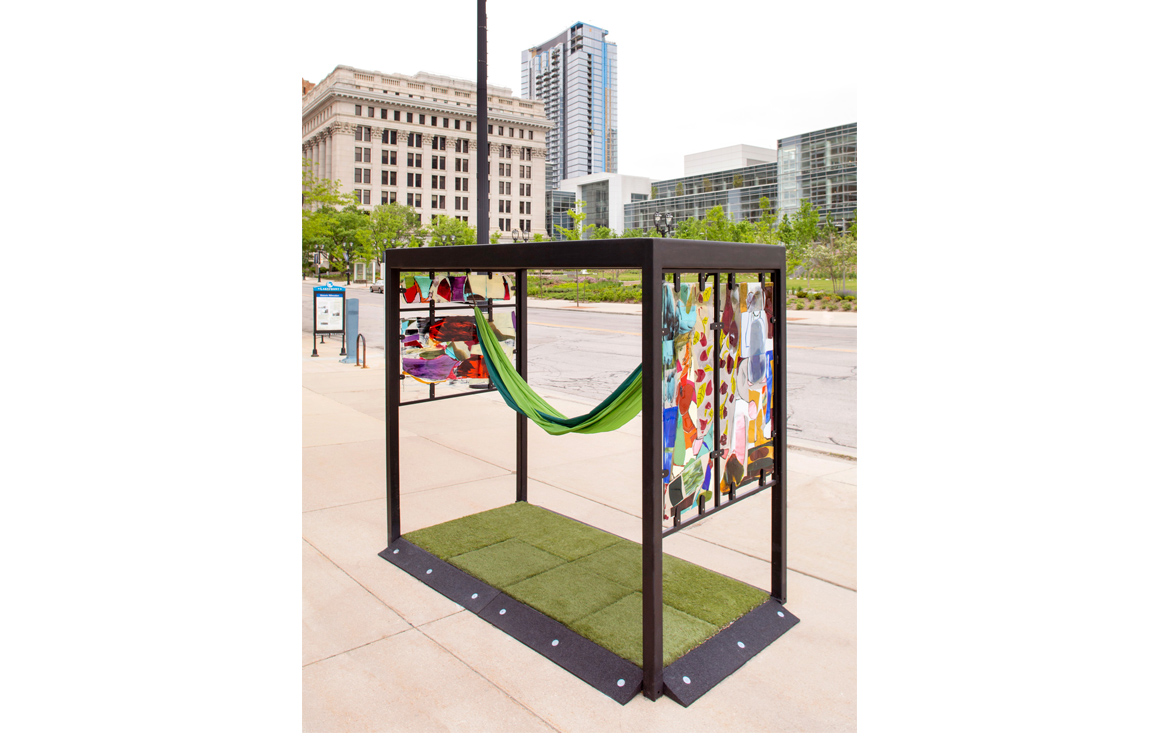 Magdalena Abakanowicz, The Group of Five, 2014
Bring your friends to model for you! Have them stand behind The Group of Five while they make funny faces or mix it up with silly hats and other props - have some fun with it!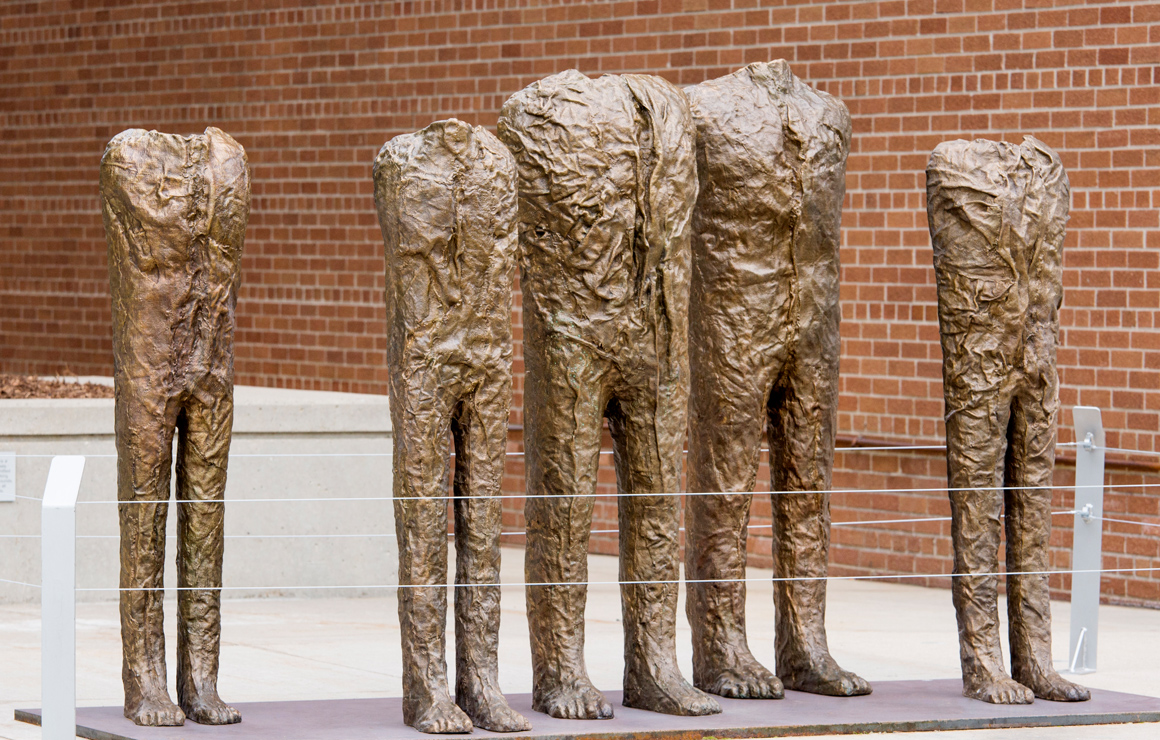 Hank Willis Thomas, Liberty, 2015
The Milwaukee Bucks regular season is just around the corner and everyone will be "Fearing the Deer." Get on your favorite Bucks gear and rally other fans to Liberty for the perfect "shot" ;)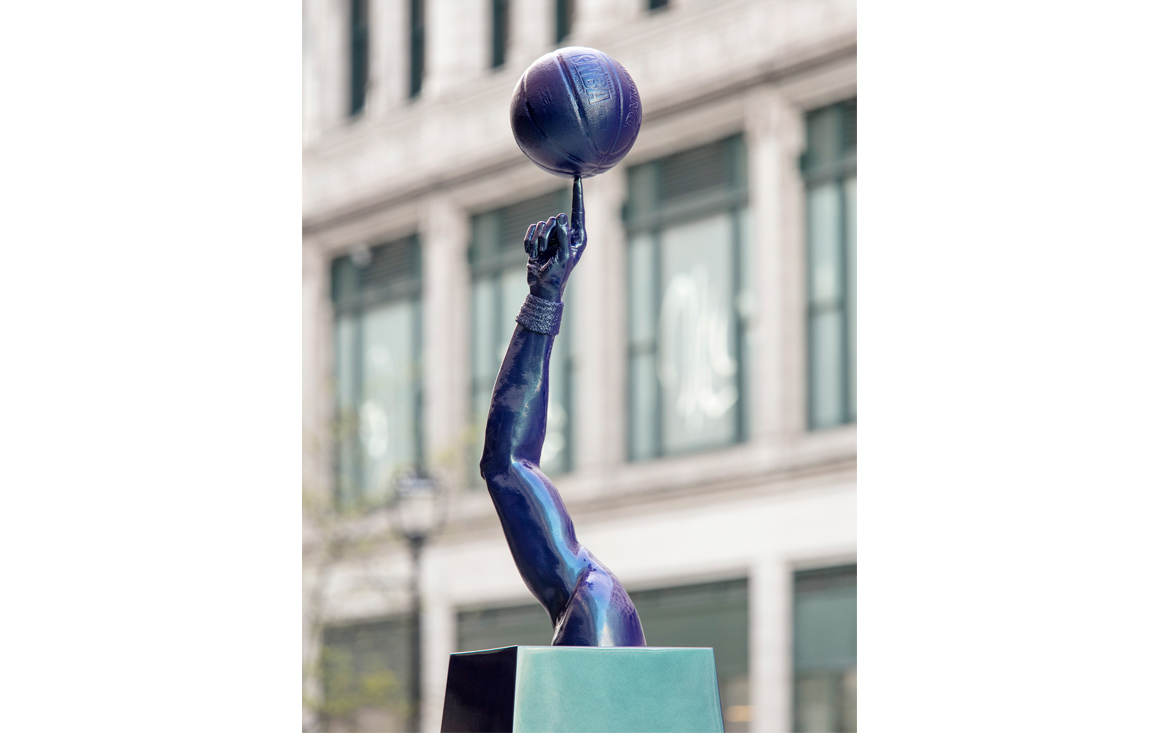 Bernar Venet, 97.5° arc X 9, 2007
As Drake says, "You gotta hit them angles," and the Venet lets you do just that. The height of this piece allows you to be creative with your lens, and every side you view it from offers a different background.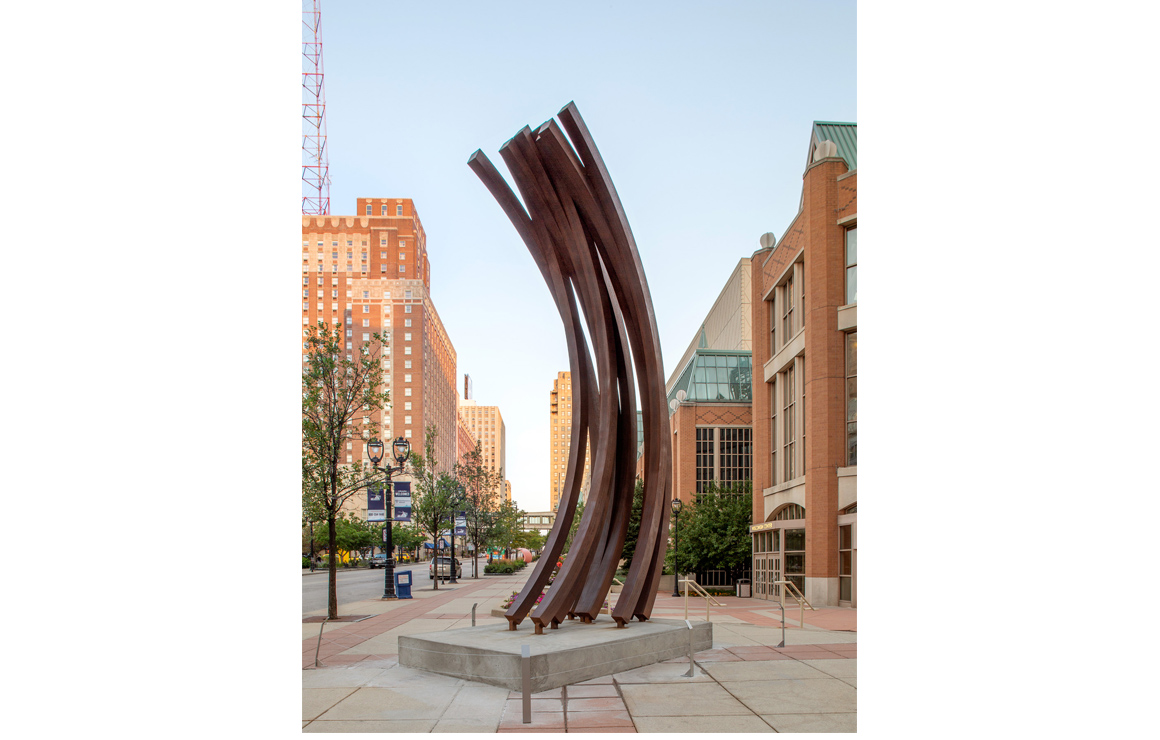 Go get snapping!
About the Author: Megan Kujawa is the Marketing & Special Events intern at Milwaukee Downtown, BID #21. She is a senior at Marquette University studying public relations, marketing and advertising.
Posted in:
Arts & Culture