Taste & Toast Menu Sneak Peeks
February 25, 2022 /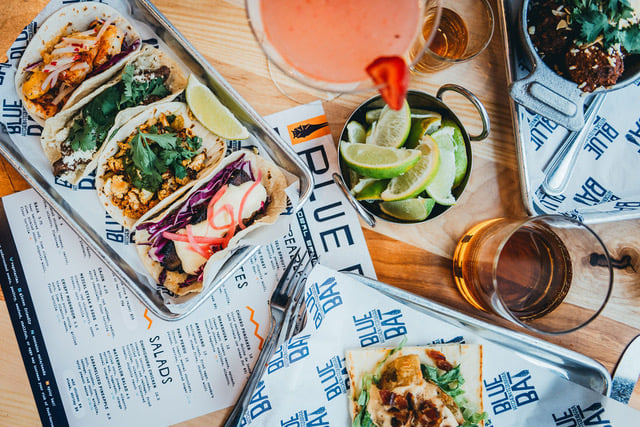 The 7th annual Taste & Toast featuring 17 restaurants and bars is an event you do not want to miss - join us March 7th to 11th for endless bottles and bites at your favorite downtown spots.
Here's a few menu highlights from each of our great participants:
SafeHouse - 799 N Front St.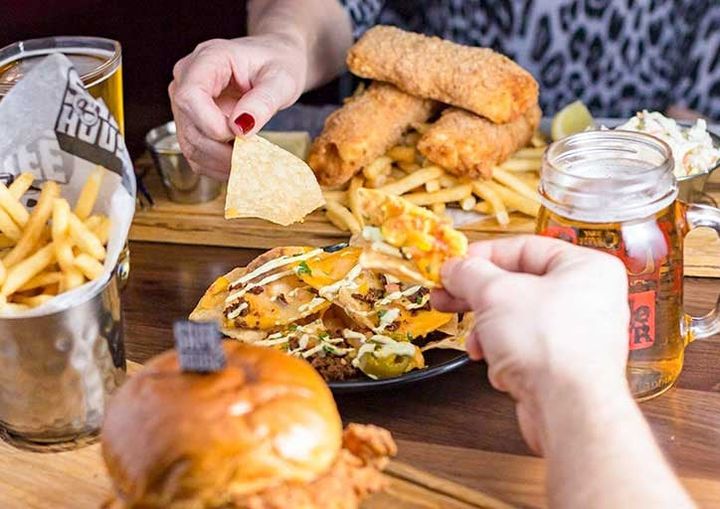 Located in the heart of downtown, grab your friends and head to the SafeHouse to sip on their specialty crafted Taste & Toast cocktails; The Grenade Launcher is an explosive combination of Captain Morgan, Cruzan rum, vanilla vodka, orange, pineapple and grenadine. Or if you need a bite to eat, try their Blowback BBQ Ribs: 1/4 Rack of ribs served with house coleslaw for just $7!
Oak Barrel Public House - 1033 N Dr. M.L.K Jr Dr.
If you aren't tempted already, the Temptation cocktail will have you swayed: Wheatley Vodka, muddle lemon and strawberries topped with soda for only $5 - we'd cheers to that! For a small-bite, try the vegetarian Grandma Rita's classic sour cream and cream cheese based onion dip, served with crispy kettle chips
Who's on Third - 1007 N Dr. M.L.K Jr Dr.
Located in the Old World 3rd St Entertainment District, Who's on Third is "Milwaukee's Pub." We recommend you try their take on a classic Moscow mule, The Cucumber Mule, made with cucumber vodka for only $6 and pair it with an appetizer - perhaps the Loaded Nachos: House made tortilla chips, smothered in out delicious cheese sauce, topped with Pico De Gallo and sour cream.
Third Street Tavern - 1110 N Dr. M.L.K Jr Dr.
Located in the Old World 3rd St. Entertainment District, Third Street Tavern is your home away from home. Try a Kiss from a Rose: rose-flavored gin and tonic made with Death's Door Gin and house made rose simple syrup for only $8. For a bite to eat, we recommend the Mozzarella Sticks: Large crispy wontons filled with melty mozzarella cheese. Served with marinara sauce, of course!
Central Standard Crafthouse & Kitchen - 320 E. Clybourn St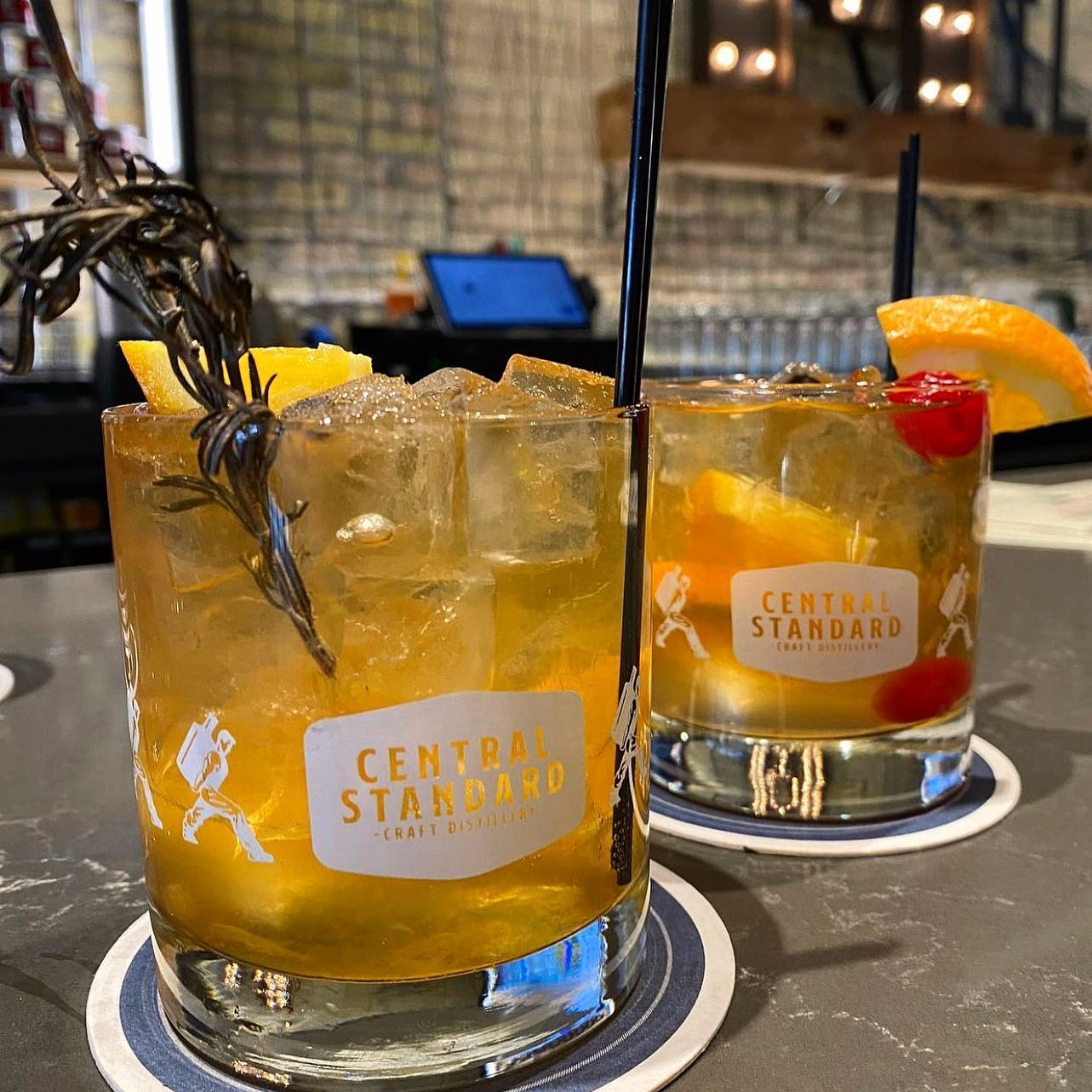 Get ready for an experience like none other. Cheers with a classic, Brandy Wisconsin Old Fashioned: North Brandy, Orange Bitters, Simple Syrup, Orange, Cherry (sweet or sour!) for $7, and pair it with Maitake Mushrooms: Smoked Soy, Pistachio Crunch, Jalapeno Dressing for $10 (can be made vegan, vegetarian, or GF!)
Cubanitas - 728 N Milwaukee St.
Milwaukee's first, and only, entirely Cuban restaurant. You must try Cubanitas #1 selling drink, the Mojito:  Muddled mint, sugar, fresh limes and Bacardi Rum, topped off with ice and soda for only $4.50! Make sure to pair your cocktail with Mini Guava BBQ Pulled Pork Sliders: 3 mini pulled pork sliders mixed with guava BBQ sauce for a tangy-sweet taste on Hawaiian Rolls.
Pfister Lobby Lounge - 424 E. Wisconsin Ave.
The specialty drinks for Taste & Toast will have your mouth watering. The Pama Fizz Tini for $8: Ketel One Citroen, Pama, lime, pineapple, bubbles. The Fizz Tini pairs nicely with the Vegan Crispy Brussel Sprouts with a honey citrus garlic oil. Cheers, MKE! 
DOC's Commerce Smokehouse - 754 N Vel R. Phillips Ave.
Located in the Historic Commerce Building, DOC'S holds true to Southern barbecue traditions. Cheers with the Frozen Cherry Limeade: Bacardi, House Made Cherry Syrup, Lime Juice for only $6! And snack on the GF Smoked Chicken Buffalo Dip: Pulled Chicken, Buffalo Sauce, Cream Cheese, Sour Cream, Served with House Cut Chips for $8! Thank us later.
SportClub - 750 N. Jefferson St.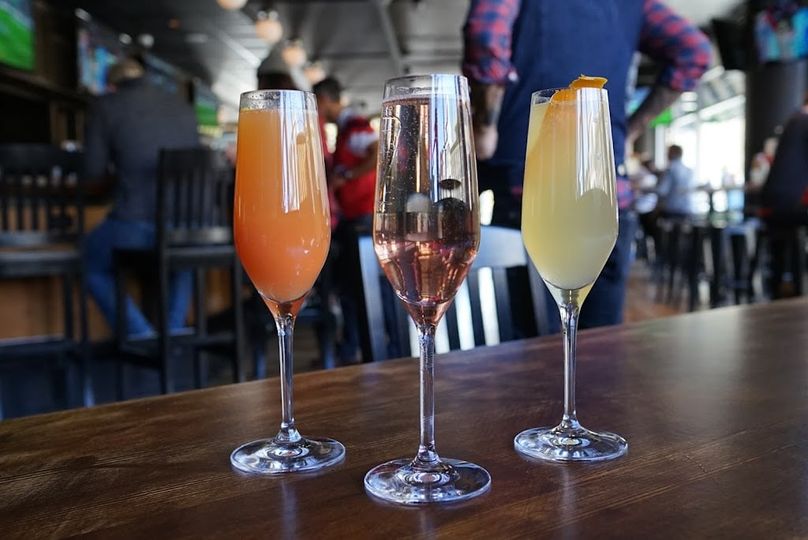 The celebration of sports through champagne, craft beer, cocktails and food takes place here! Be sure to try the Lemon Elderflower Cosmo: Smirnoff Zero Sugar Lemon & Elderflower, Triple Sec, Cranberry Juice, Fresh Lemon Juice, Simple Syrup for just $7. Grab a bite of the Zucchini Fries: Fresh cut & breaded zucchini strips, parmesan cheese. Side of ranch and marinara. *Chef's Kiss* 
Blue Bat Kitchen & Tequilaria - 249 N Water St.
Nothing but good times and global flavors here at Blue Bat! Gather your friends and toast with a Paloma: with your choice of mezcal or tequila, fresh lime juice, fresh grapefruit juice, dash of salt, jarritos grapefruit soda for just $5! Get your taste buds ready for the Milwaukee Street Corn: pabst aioli, cotija cheese, bat dust, nueske's bacon... enough said.
Onesto - 221 N Broadway St.
Onesto is where Italian (food) dreams come true. Dine with a glass of house red or white wine for just $7 and treat yourself to a house-made Pasta Bolognese made with brisket bolognese sauce for $10 - delish!
Smoke Shack - 332 N Milwaukee St.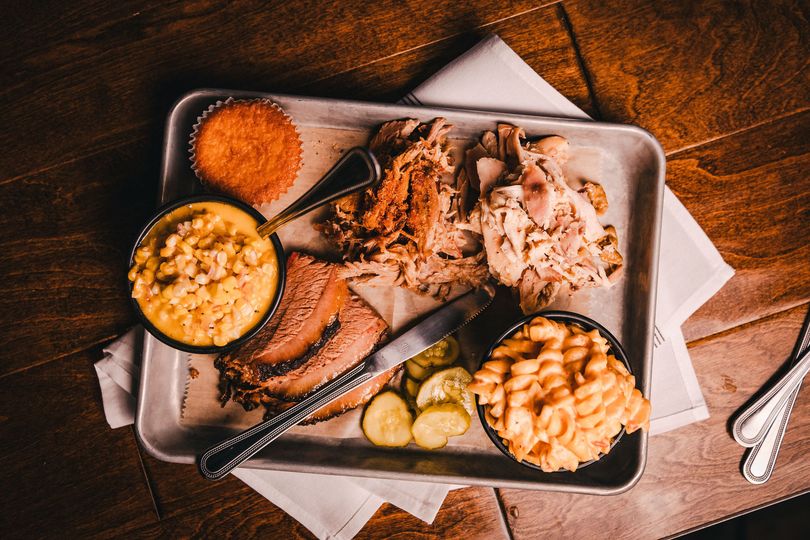 Smoke Shack is the place for slow-smoked BBQ and scratch-made sides! The Texas Mule is where it is at: Texas-made Deep Eddy grapefruit vodka, fresh lime, Gosling's ginger beer. Of course you'll need to try BBQ Sliders: smoked pork, homemade coleslaw, Texas BBQ sauce for just $5. 
The Knick - 1030 E Juneau Ave
Be sure to try The Knick 75 while you're here: Gin, lemongrass simple syrup, fresh lemon juice, topped with champagne, served up. The Edamame Hummus is to die for: crudités, fried chickpeas, pita chips, olive oil, cumin for just $6. The Knick is an upbeat, contemporary dining experience that you do not want to miss out on! 
Giggly at Saint Kate - 139 E Kilbourn Ave
Cheers to bubbles and good times here at Giggly! Sparkling Cosmo has us blushing: Sparkling wine, vodka, Cointreau orange liqueur, cranberry, lime $6. And to snack, Tahini Roasted Carrots cannot be beat: With pea tendrils, red pepper & walnut puree, lemon oil.
Flannery's - 425 E Wells St.
Flannery's comfortable and inviting atmosphere makes for the perfect place to meet friends and family! Try the Old Forester Old Fashion: Old Forester Bourbon, Bitters, Sugar, Muddled and Garnished with an Orange $5. Grab a bite of the Tostadas: Your choice of Slow Roasted Pork or Chicken on a crispy Tostada Topped with Refried Beans, Lettuce, Tomato, and Cheese $7. See you soon!
East Town Kitchen & Bar - 323 E Wisconsin Ave.
Start here with a Prickly Pear Margarita: Altos silver tequila, organic agave, lime, and prickly pear for $10 and end with the Slider Trio: fried Bologna, double barrel, fried chicken sandwich served with fries - enough said.
Stella Van Buren - 550 N Van Buren St.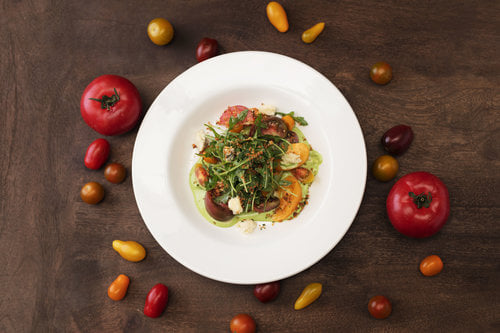 For $11, you must try the Rose & Fig cocktail: rosemary infused Buffalo Trace bourbon, fig simple syrup, fresh lemon, you will not be disappointed! For your tastebuds, try the Burrata Cheese: heirloom tomato, white balsamic, and basil. We cannot wait to see you!
To view all the participants and full cocktail and appetizer menus, click here! 
 
Posted in:
Dining & Nightlife
Posted in:
News