Skyline Stands in Solidarity with Nation
March 25, 2020 /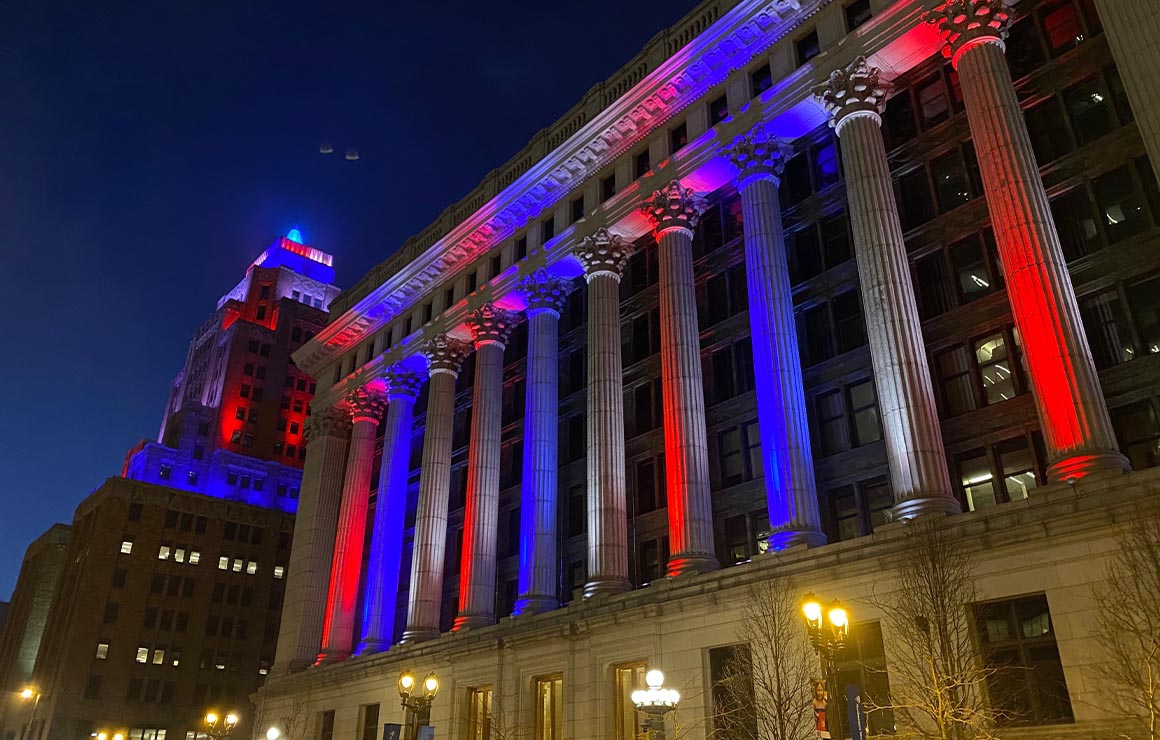 Milwaukee Downtown, BID #21 Leads Charge to Light the Night
Undoubtedly, these are some of the darkest days that our nation has collectively experienced. Together, we continue to look for the glimmers of hope and a light at the end of the tunnel, despite a constant stream of information about our global health and economic crisis.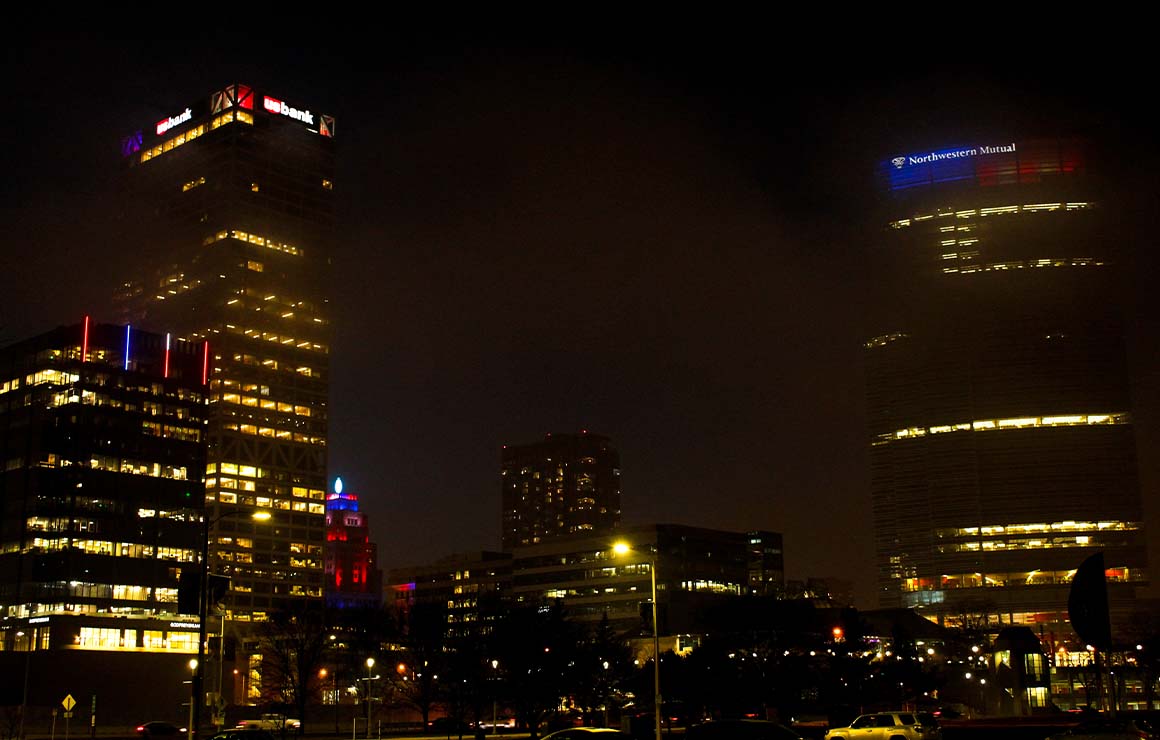 On the eve of Governor Tony Evers' Safer at Home declaration, Milwaukee Downtown, BID #21 led the charge to light the night on March 24, 2020. With fog from Lake Michigan pouring into downtown streets, one by one, the state's tallest buildings kept their lights burning -- this time, in the colors of red, white and blue -- in solidarity with our community and nation. Illuminating our collective determination to recover, rebuild and rediscover, Milwaukee demonstrated its resiliency to not only come back, but come back stronger than ever before. And, in less than 24 hours, the skyline was lit as a beacon of hope. 
We'd like to extend our deepest gratitude to our dedicated downtown property owners and property managers who vow to shine on -- 600 EAST Wisconsin, 833 East Michigan, Discovery World, Fiserv Forum, the Gas Light Building, Hyatt Regency, Lakefront Brewery, Marcus Performing Arts Center, Milwaukee Art Museum, Milwaukee County Historical Society, Milwaukee Mitchell International Airport, Milwaukee War Memorial, Northwestern Mutual, The Pfister Hotel, Springhill Suites by Marriott, U.S. Bank Center, and Wisconsin Center. We also encourage all other buildings and attractions across the city to join our initiative of unity and community pride.
In the meantime, we're here for you -- providing the latest resources for business recovery and support, employment opportunities and ways to continue to stay engaged with your community, even at a time when you may have never felt more alone. Our city-wide effort to light the night will continue through the end of this month.
#InThisTogetherMKE
Written by Gabriel Yeager, Downtown Environment Specialist with Milwaukee Downtown, BID #21
Updated April 10, 2020
Posted in:
News