Santa's Mailbox is open through December 12!
December 7, 2022 /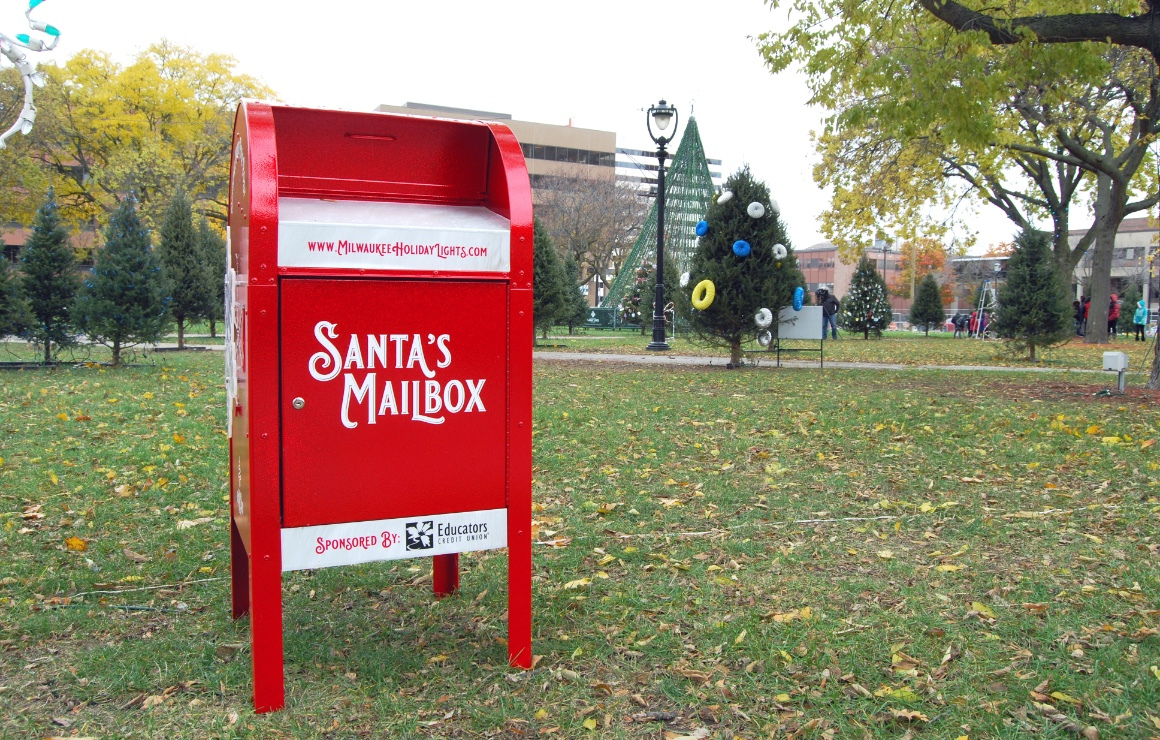 Santa loves visiting Milwaukee during the holiday season- from attending the Holiday Lights Kickoff Extravaganza to cruising around downtown during Santa's Christmas Cavalcade, to Cocoa with the Clauses. There's also another way that Santa stays connected with Milwaukee during the holiday season. He has a mailbox in Cathedral Square Park that has a magical connection to the North Pole.
Santa's Mailbox sponsored by Educators Credit Union with support from Serving Older Adults and Letter Carriers Union Branch #2 is open through Monday, December 12. All letters that have a return address will receive a personalized response from Santa. It's completely free to drop off your letter to Santa in the mailbox in Cathedral Square Park. No postage is required. Visit here to read more about Santa's Mailbox.
If you are still thinking about what to say to Santa or what to wish for, here is what some people downtown are wishing for: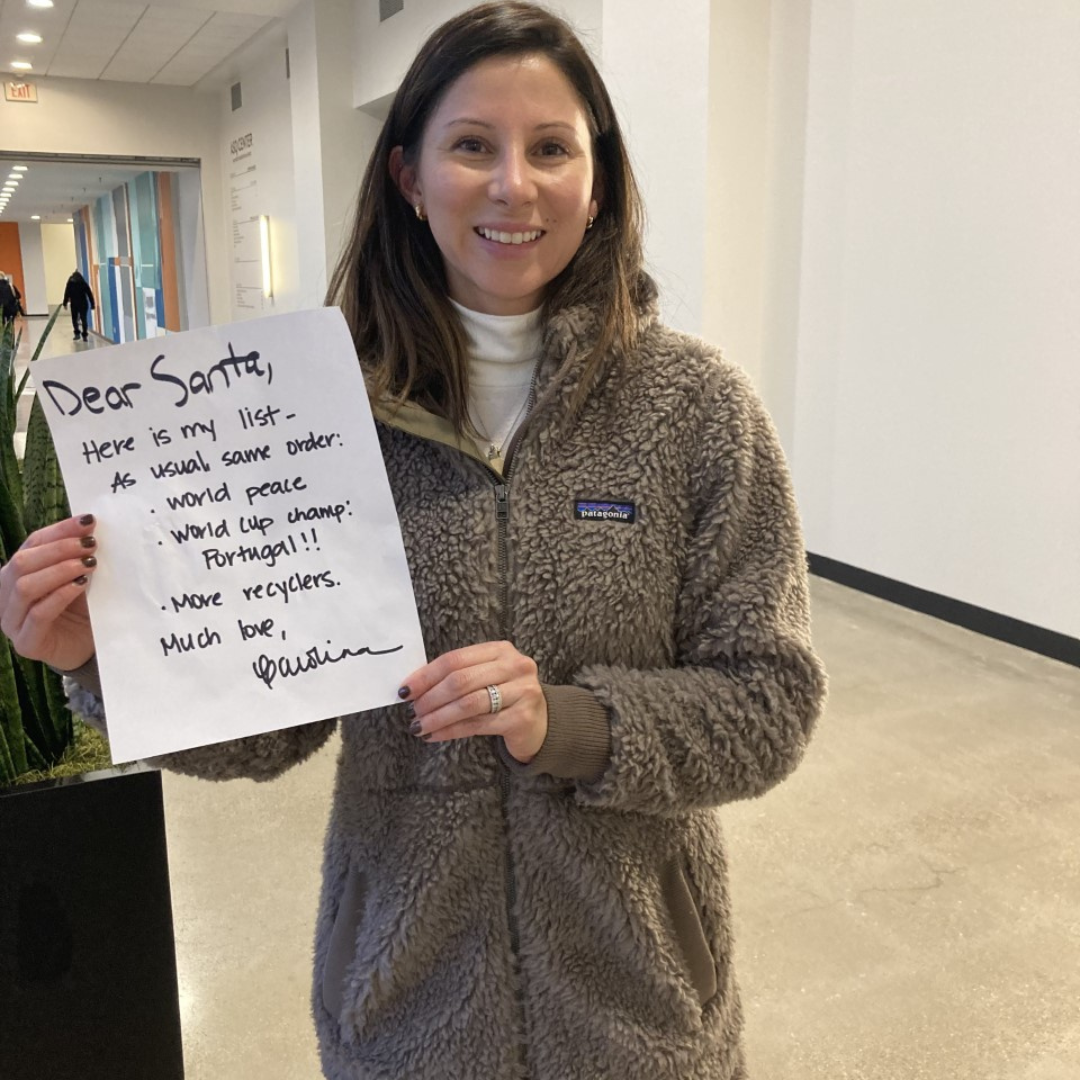 Caroline:
"Dear Santa, Here is my list- As usual, same order:
World peace
World cup champ: Portugal!!
More recyclers.
Much love, Caroline"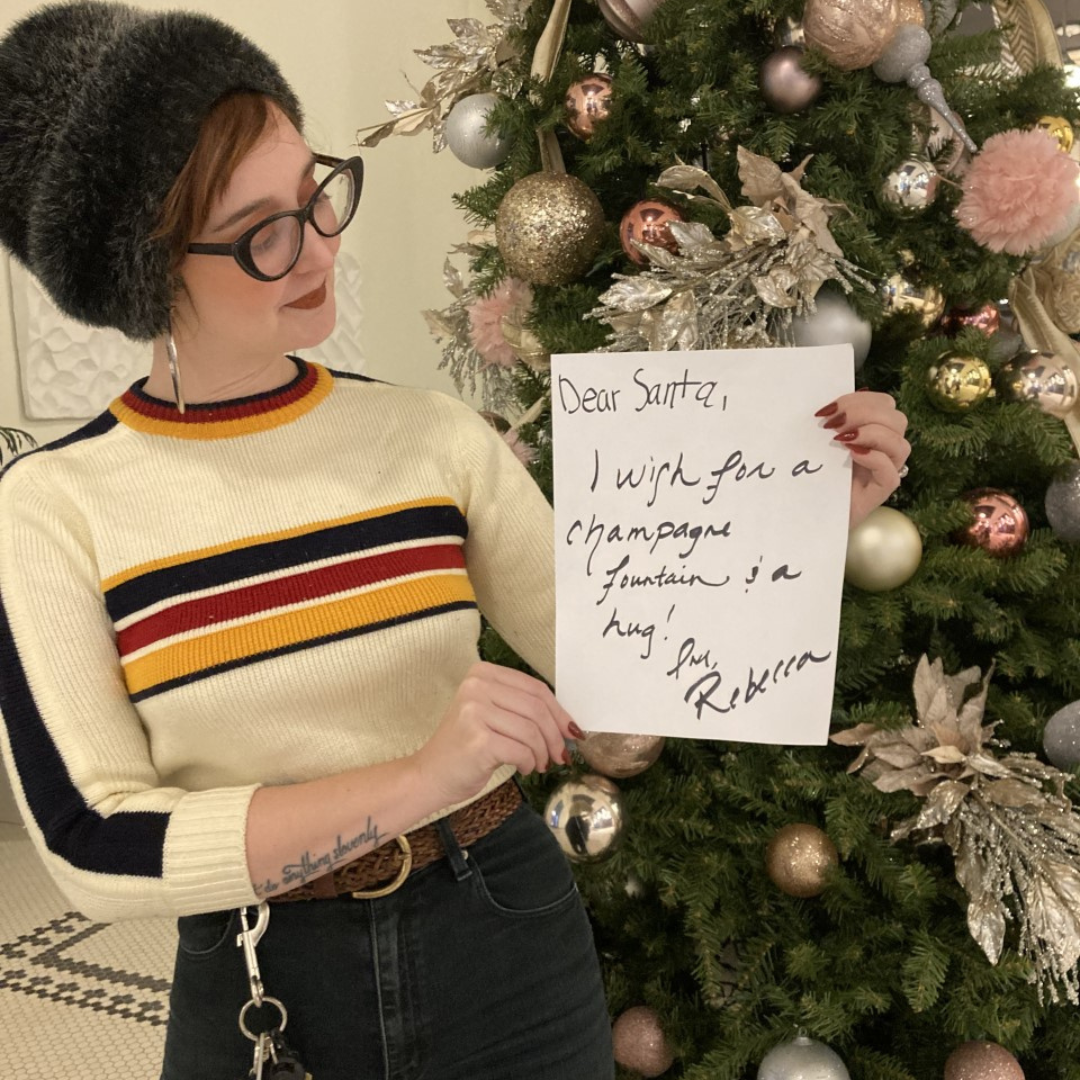 Rebecca:
"Dear Santa, I wish for a champagne fountain & a hug!
Love,
Rebecca"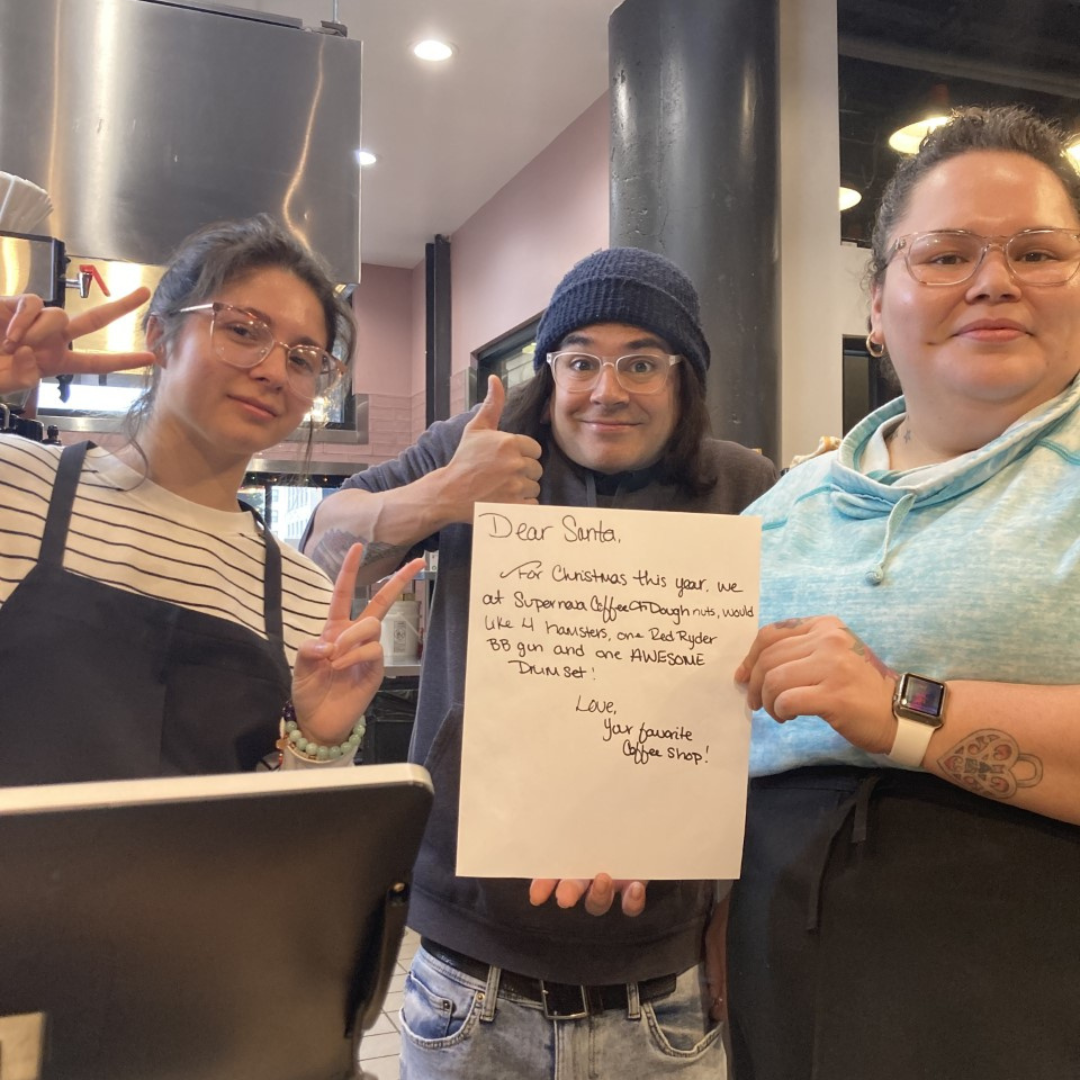 The team at Supernova Coffee and Doughnuts:
Dear Santa, 
For Christmas this year, we at Supernova Coffee & Doughnuts, would like 4 hamsters, one Red Ryder BB gun (a la A Christmas Story) and one AWESOME drumset!
Love, 
Your favorite Coffeeshop!"
Posted in:
Arts & Culture