Milwaukee's Direct Connection to the North Pole, Right Here in Cathedral Square Park!
November 19, 2021 /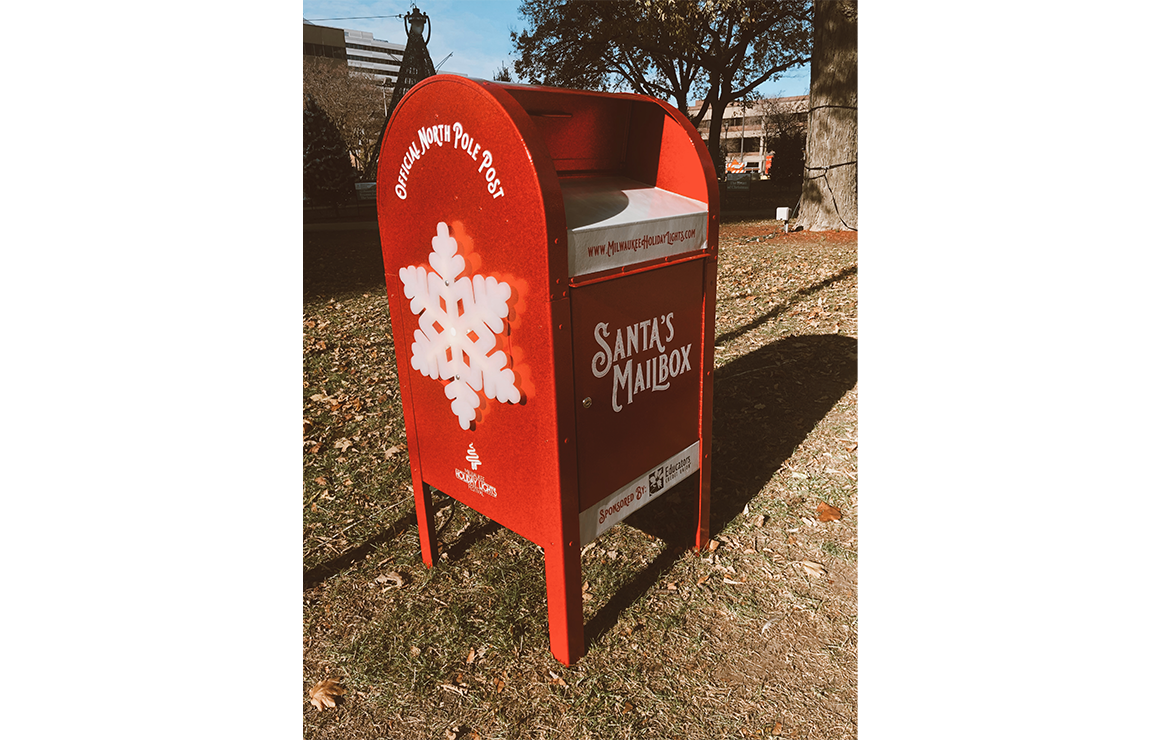 What's a better way to celebrate the Holidays than a letter to Santa; Santa's Mailbox is now open in Cathedral Square Park!
Make sure to drop your child's letters and wish lists off anytime between now through December 12th. While there, make sure to wind the park pathways and explore the 75 school-decorated trees, aka Community Spirit Park.
All letters to Santa will receive a handwritten and personalized reply from the Jolly Ole Man himself- just don't forget to include a return address - and best yet, no postage is needed!
A huge thank you to our sponsors, Educators Credit Union, National Association of Letter Carriers Pioneer Branch 2 and Serving Older Adults, for making this beloved Downtown holiday tradition happen.
Santa is so excited to hear from you soon! 
Posted in:
News