The Milwaukee Admirals Are Partnering to Support the Downtown Dog Park on Their 2nd Dog Day of the Season.
February 1, 2022 /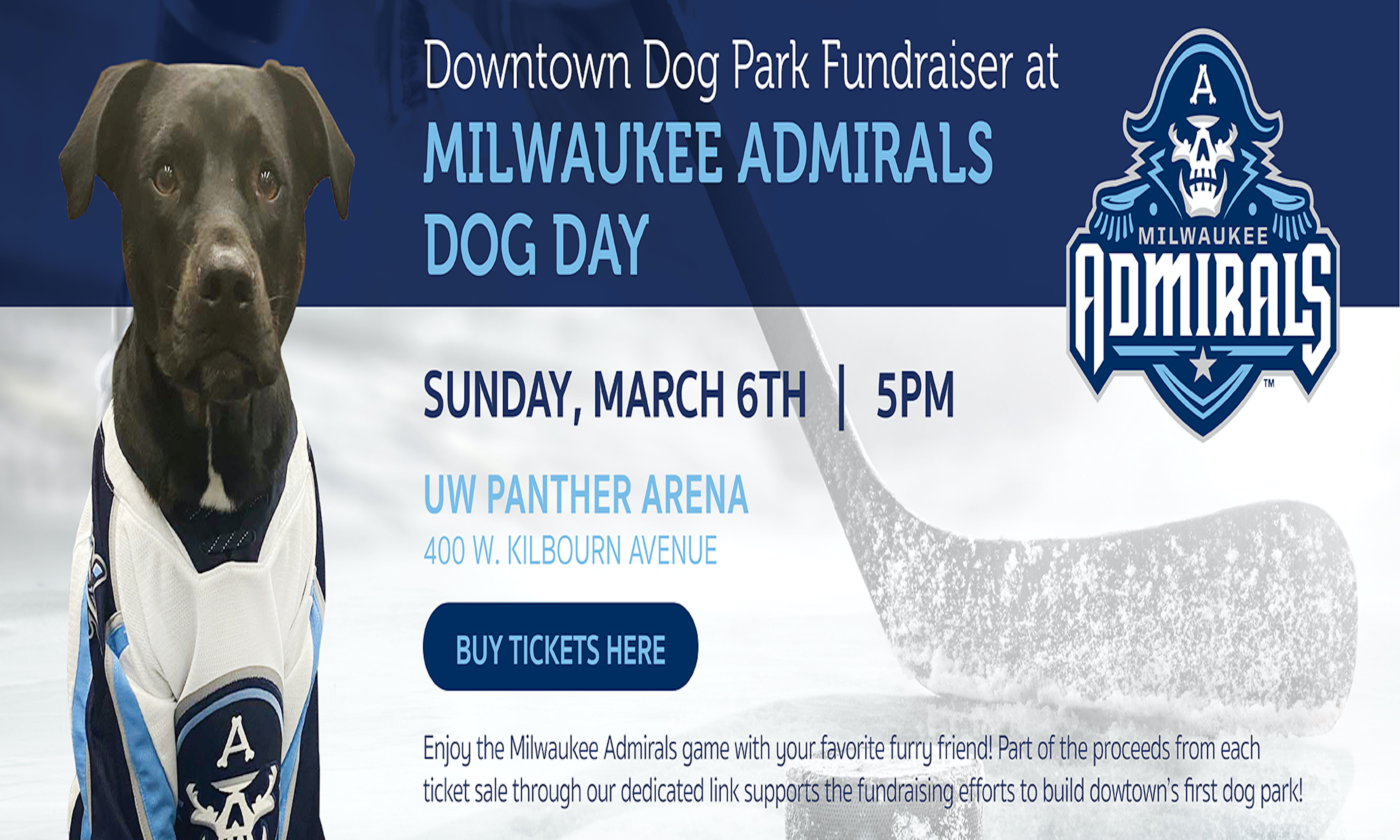 We are excited to announce that the Milwaukee Admirals are partnering with the Downtown Milwaukee Dog Park to make our dog park dreams soon a reality!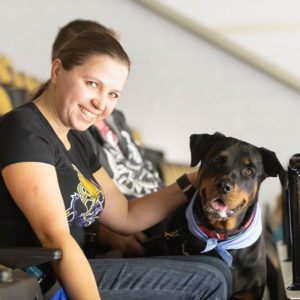 Mark your calendars and join us (with all our furry friends) on Sunday, March 6th at 5:00pm at Dog Day in the UW-Milwaukee Panther Arena for a fun-filled and action-packed event. Dog Days, hosted by the Milwaukee Admirals, is a promotional event filled with excitement on and off the ice. Bring your human and canine besties - all are welcomed inside the arena. And of course, Bender, the Admirals team dog, will be there!
Human Tickets range from $16-$20 and Dog Tickets are only $5! In a new promotion, $4 from each ticket sale through our dedicated link will directly support the fundraising efforts to build the greater downtown Milwaukee Area its first dog park! To buy your tickets now, click here!
The Dog Section is in the 400 level and seating is general admission. Don't worry if you and your pup need some fresh air! The Admirals are transforming the Roscoe and Pounces Interactive Zone into an area catering to your furry friends. This area also leads to a courtyard so pups and their humans can access the outdoors and return to the game to cheer the Admirals on to victory!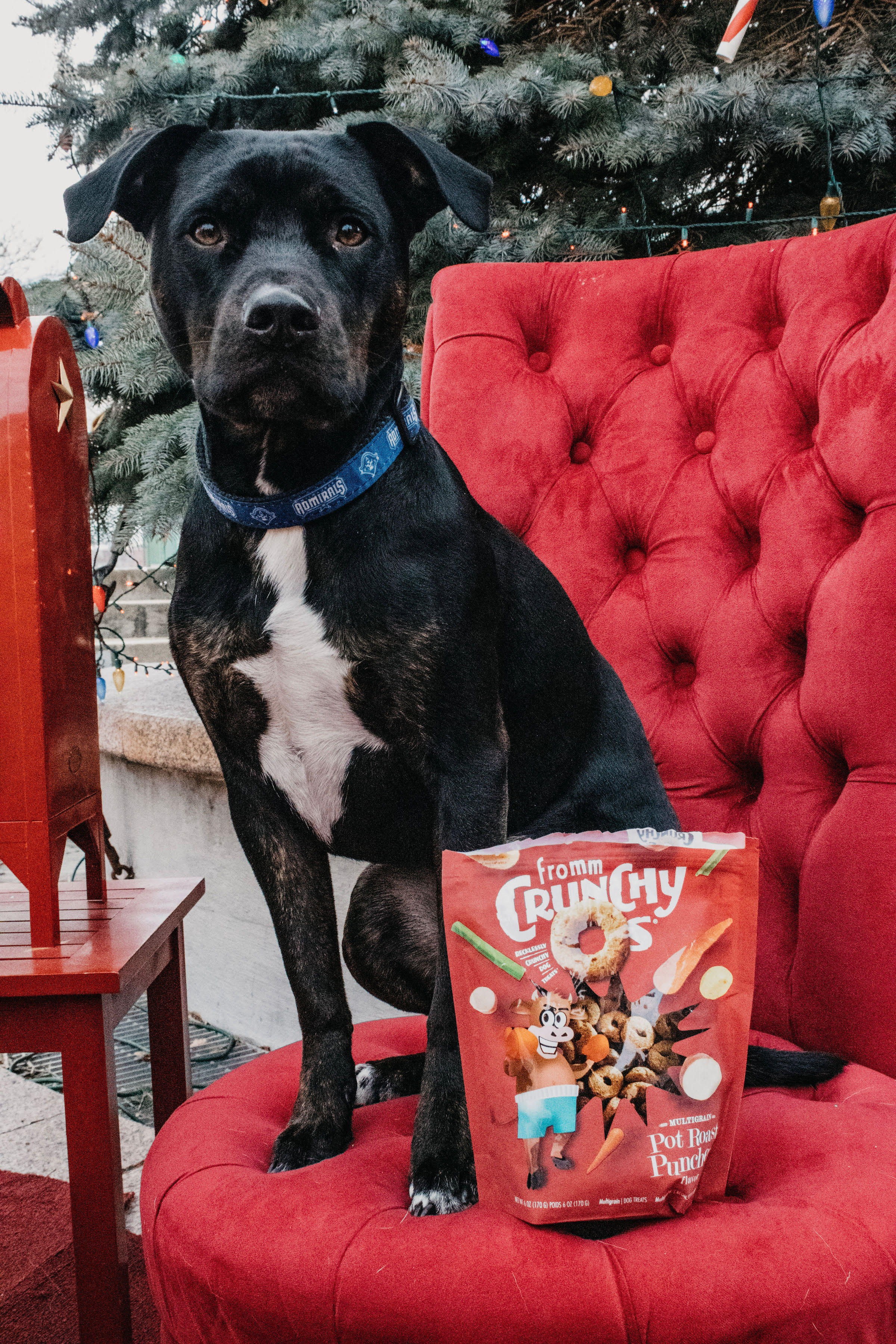 The Admirals Dog Day gives you the perfect opportunity to enjoy a night with all your human and canine friends while supporting this much-needed community amenity - a place for our pups to play, run, jump, and exercise. The underutilized area along the Milwaukee River, beneath I-794 overpass will soon be home to the paw-fect place for pets and their pals to socialize. Visit www.MKEDogPark.com to learn more about the project and consider a donation to help make the project a reality!
Be sure to grab your hockey gear, leash, and your furry friend and join us Sunday, March 6th at 5:00pm for a paw-some night! Go Admirals! Tickets to support the dog park project can be purchased at this link. 

About the Author: Payton Trieglaff is a Junior at the University of Wisconsin-Milwaukee and the Special Events & Marketing Intern with Milwaukee Downtown, BID #21, advancing downtown's strategic priorities through marketing, events, and social media.
Posted in:
News